Make your Valentines' Day dinner a little more special by folding your napkins into a heart shape.
Super simple to do with a paper napkin or a cloth napkin, these heart napkin fold instructions do focus on paper napkins.
Even if you're just having a family dinner, everyone will love this little special touch.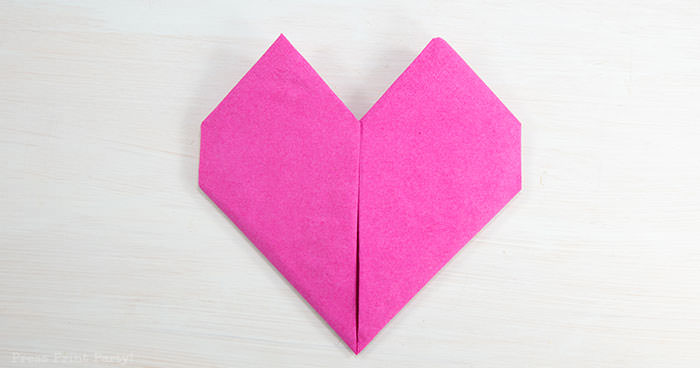 How to fold a paper napkin like a heart
First, here's the video that shows you how to do it. Don't forget to sign up to my YouTube channel by clicking here:
If you prefer photos, just scroll down for the heart napkin fold instructions.
Place a square paper napkin down with the folded edge on the left and open the napkin. Starting with the napkin in the correct position is important if you want the edges to look smooth and hide the napkin's patterned edge.

The folded edge should now be on the top. Fold the napkin in half from the bottom edge up.


Fold one half of the napkin up as shown.

Then the other half.

You may want to place a ruler on the napkin to help you fold the top edges evenly. Fold all 4 top edges in a triangle shape towards the back of the napkin.

Remove the ruler. You may want to go over the folded edges with a bone folder or the back of a knife.

You're done! Repeat and place on the plates. Like I did for our Galentine's day party!
Don't forget to pin it: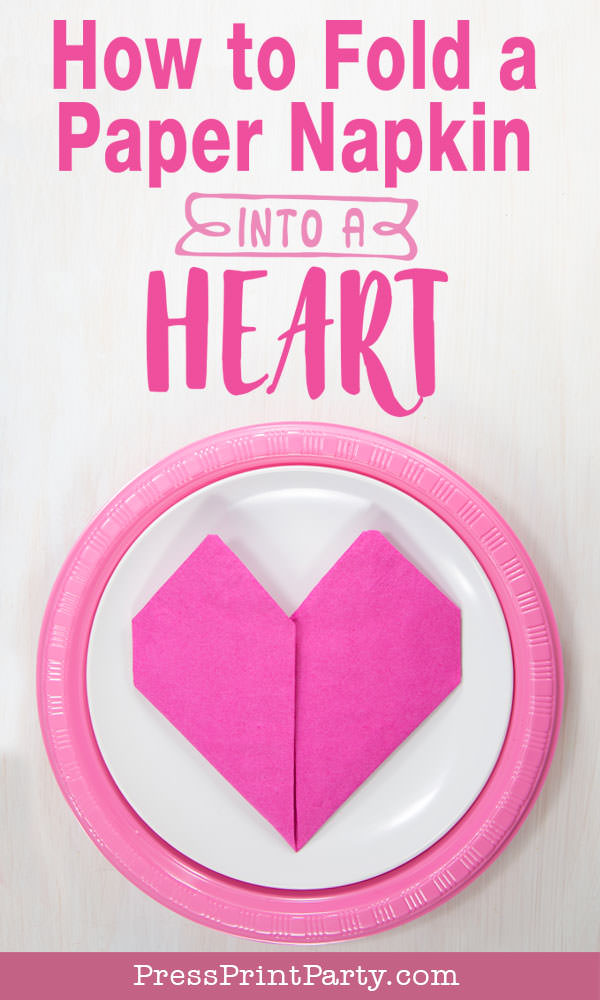 Check out our birthday printables