You can learn how to make a tissue paper tassel garland in no time. I even have a great step by step DIY post for a basic tissue paper tassel.
It's one of these essential party mom pro skills. They can be made in minutes and they cost pennies per.
But what if you want to jazz it up a little and make it multicolored for that super important, extra magical unicorn party?
No problem!
The process is almost the same, just need to adjust a couple things. Scroll down and you'll learn how easy it really is to look like a pro.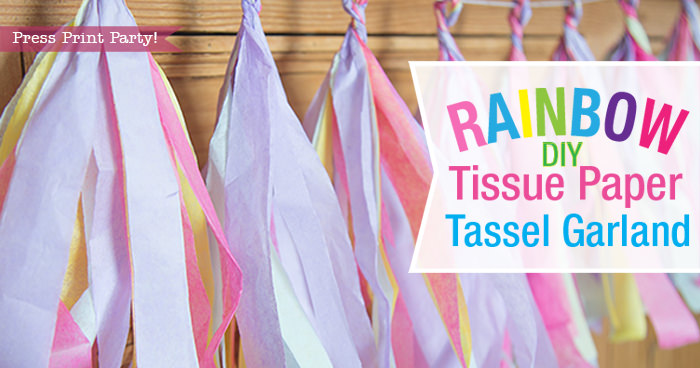 This post may contain affiliate links.
Rainbow Tassel Garland Materials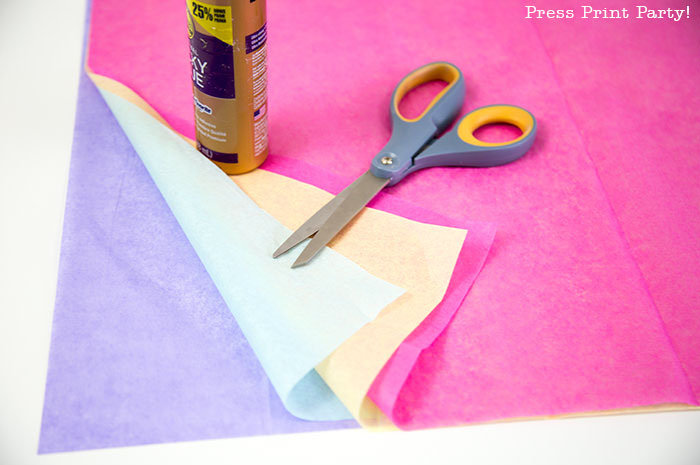 Watch the DIY video below to get a visual of how it works, or scroll down to get the step by step instructions. Don't forget to sign up to my YouTube channel
Stack all 4 sheets of tissue paper and fold over from the top. Now fold over from the side. Repeat folding from the side twice over.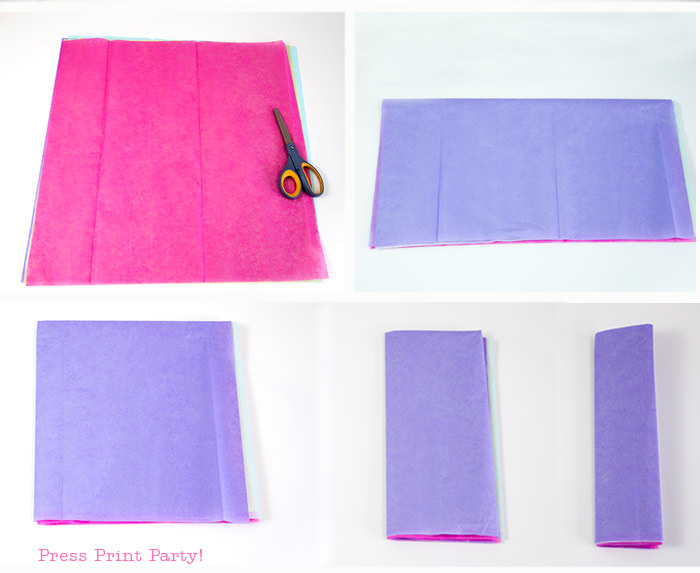 Cut 2 slits in the middle leaving about 1 inch at the top (2.5cm). If you used a rectangular tissue paper you'll need to cut more slits to make the fringes roughly a 1/2 inch (1.5cm)
Then cut slits on the sides where the paper was folded. There were 3 folds.
Open up the fringes down to the very first fold.
Now cut the paper in several sections of 3 fringes.
Open up one section flat and twist the middle. Then twist it into a loop and secure with a dab of craft glue.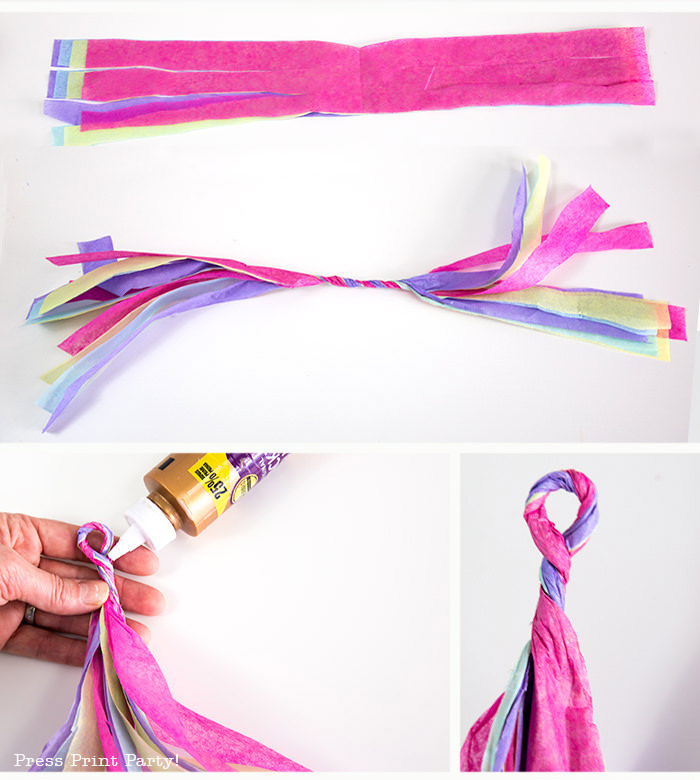 Now your tissue paper fringes are ready to hang and look fabulous.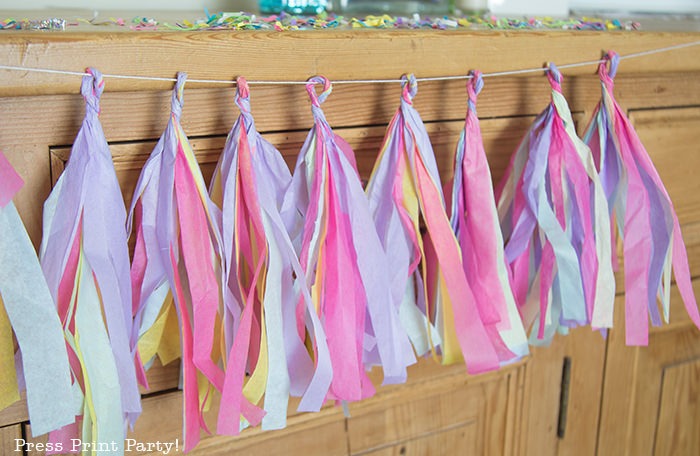 Unicorns really love rainbow tassels. Doesn't it look festive with my unicorn-obsessed daughter's school art project?
And the rainbow tassel garlands work fantastic with the printable unicorn set in the shop.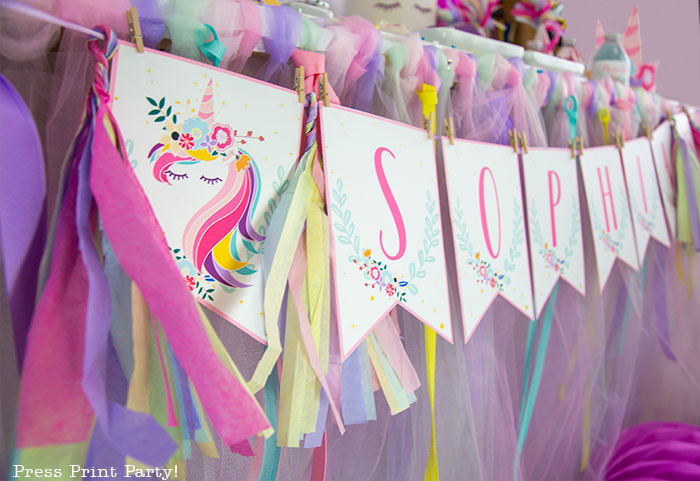 Go check out all the unicorn party DIY posts:
Don't lose it, pin it for later.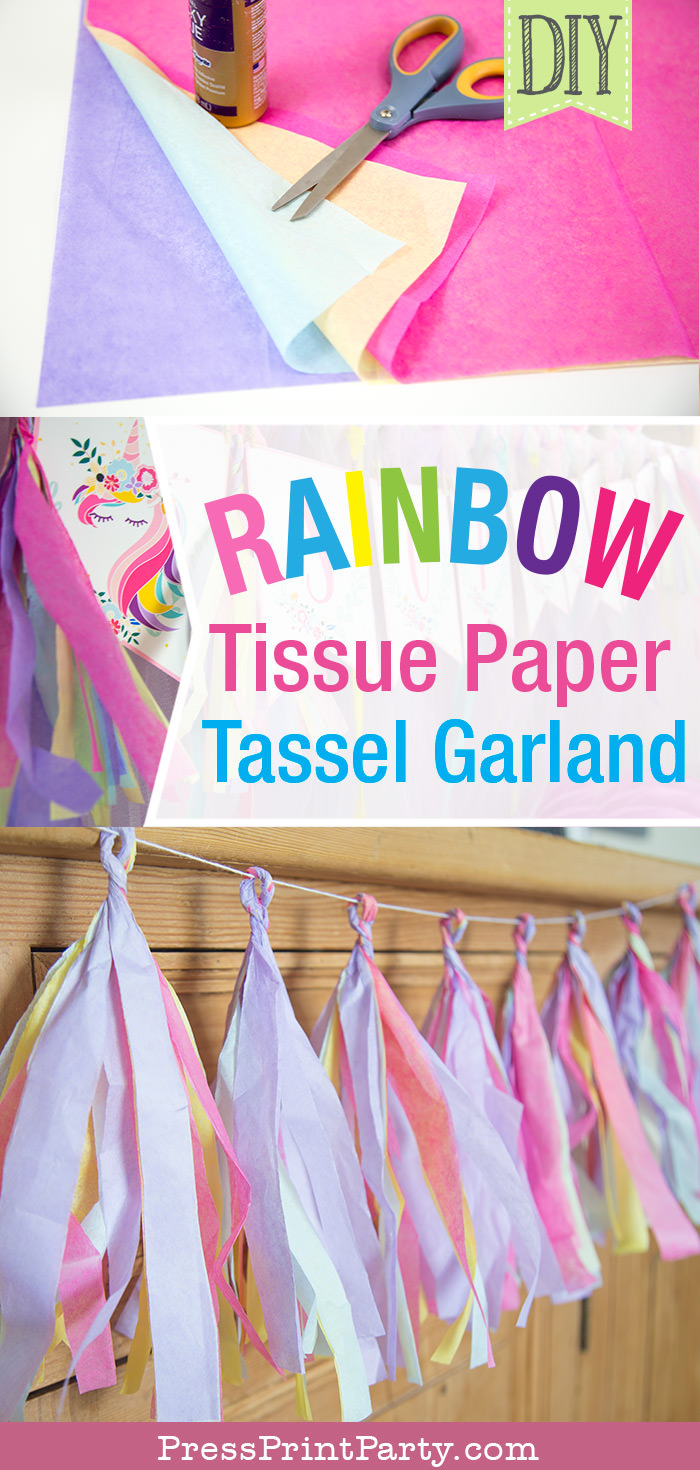 Check out our unicorn printables