Well executed rainbow swirl frosting sure has the WOW factor. And no one has to know how truly easy it is!
I used this multicolored frosting on my super adorable unicorn cupcake cake for my magical unicorn party.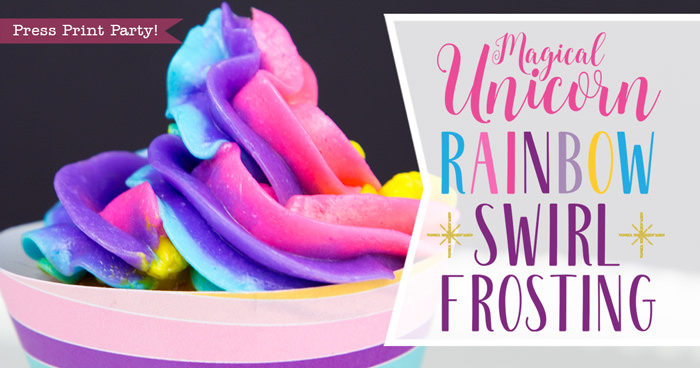 This post may contain affiliate links.
Rainbow Swirl Frosting Ingredients: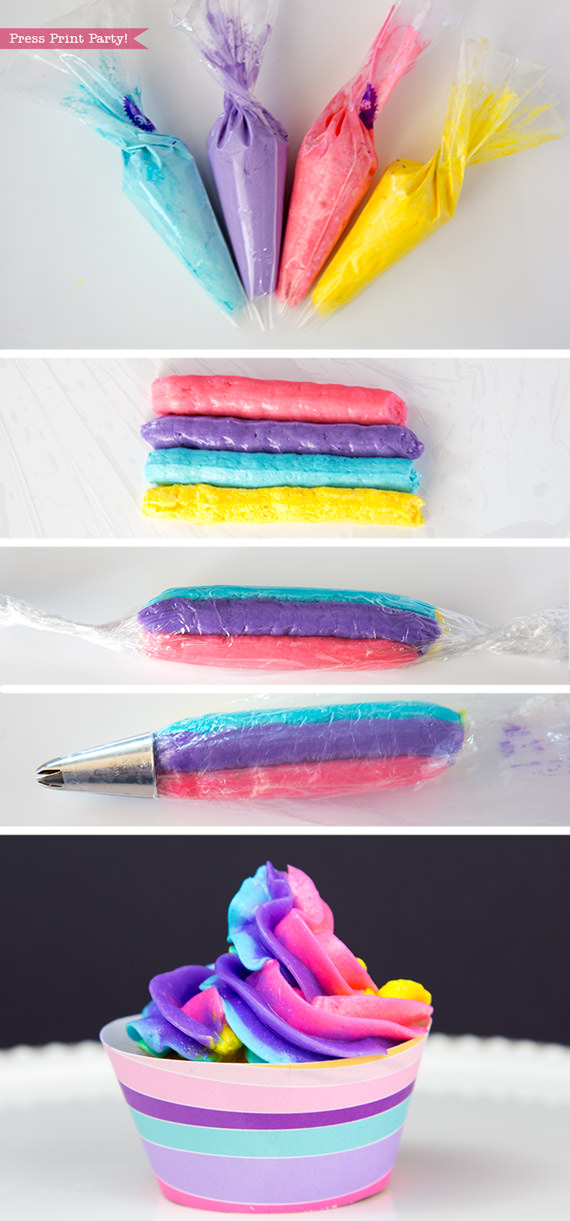 Divide some of the white frosting into 4 bowls and color them with the food coloring. I chose pink, purple, yellow, and blue to match my party printables theme.
Prepare a piping bag for each of the colors.
Lay a piece of saran wrap on a board.
Pipe about 4-5 inches of each color next to each other (lay the pink and purple next to each other).
Roll the saran wrap around all 4 colors (make sure not to put the saran wrap in between the colors).
Twist both sides like a candy.
Prepare a whole bunch of these little bundles at once so you don't have to stop in the middle of pipping to make more.
Snip one of the ends and insert the cut end into another pipping bag ready with a pipping tip.
Pick up a cupcake and swirl!!
Here's a quick video in case that description isn't quite clear. Don't forget to sign up to my YouTube channel!
Use this swirl design on unicorn cupcakes with printable wrapper and toppers or make the unicorn cupcake cake: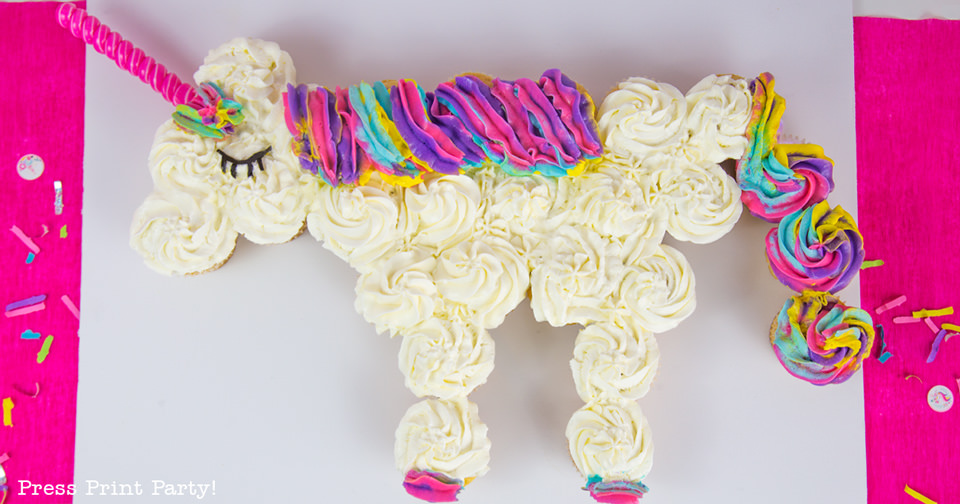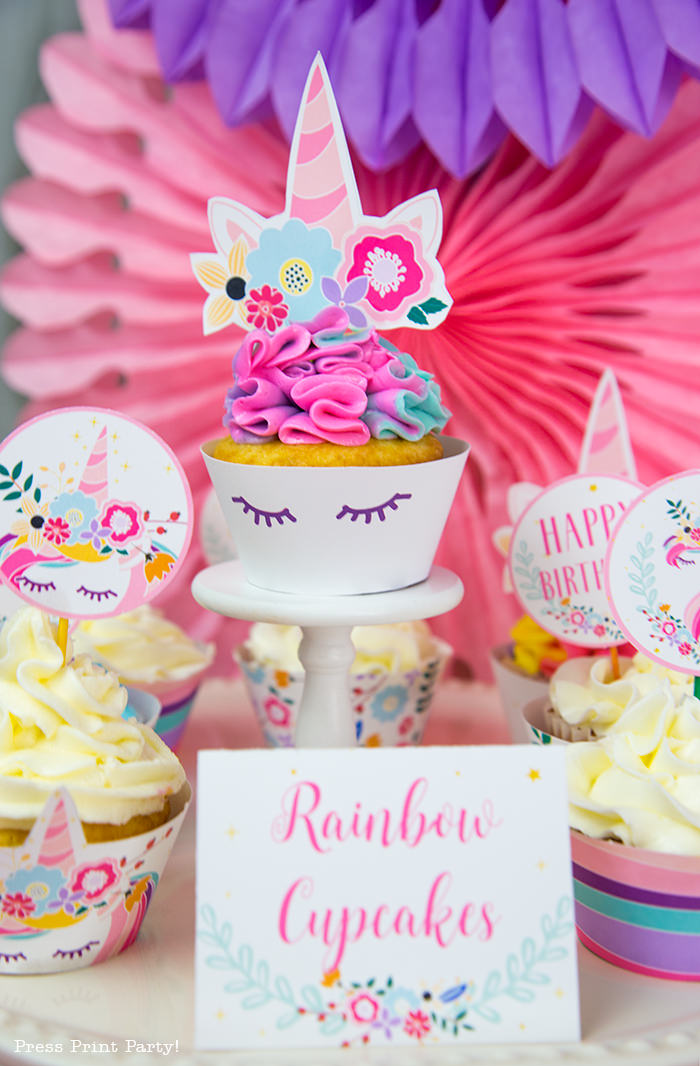 Go check out all the unicorn party DIY posts:
Pin for later: