Just in time again for the new year is my highly requested free printable Bullet Journal calendar complete with Bible verses for each month to keep you inspired.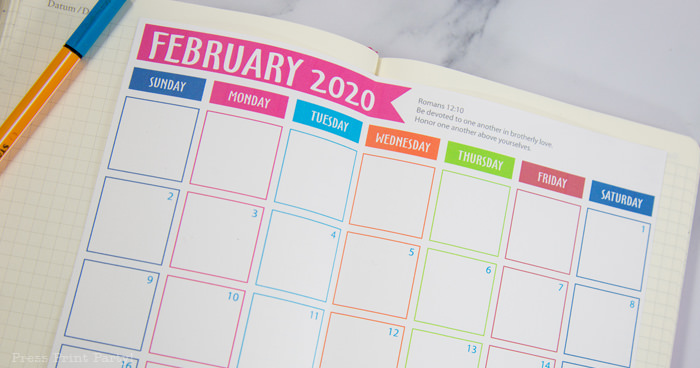 This post may contain affiliate links.
I LOVE my Bullet Journal but I just don't like spending time drawing a new calendar month after month.
If you've been thinking the same thing, you're in the right place!
If you're new to the whole Bullet Journal thing, no need to worry. I've written a whole post on 5 essentials you need to start your Bullet Journal the right way.
I'm not the super fancy drawing Bullet Journal type. I love it for efficiency, not style.
But a little style is good too and those 2020 printable calendars are just the thing to cheer up your notebook.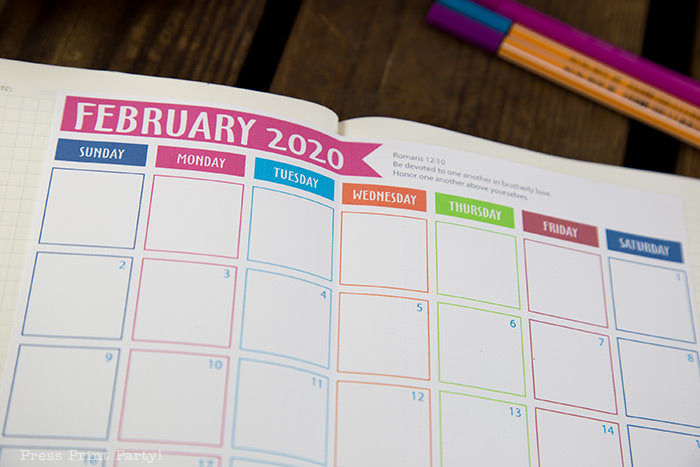 I originally made them because I just couldn't find a printable monthly calendar the correct size for my Bullet Journal.
All my printable calendars for Bullet Journals are the perfect fit for an A5 notebook, like the popular Leuchtturm1917 (I've tried but I still can't pronounce it.)
Just print each month, trim, and fold either before or after the Wednesday column assuring that no square falls in the fold. Then paste your calendar over 2 pages leaving some space to one side.
I use that space to plan out meals for the week but you could list out your monthly goals there or whatever else you like.
It's a Bullet Journal, after all, there are no real rules, except for the ones you decide.
The total trimmed dimensions are 8.75″ x 7.5″ so they fit easily into an A5 journal. To assure your calendar prints the correct size make sure you have the "actual size" option checked in your print dialog box in Adobe Reader.
If you prefer to use them in a household 3 ring binder just use the "fit to page" option in the print dialog box and you'll get a full-page calendar.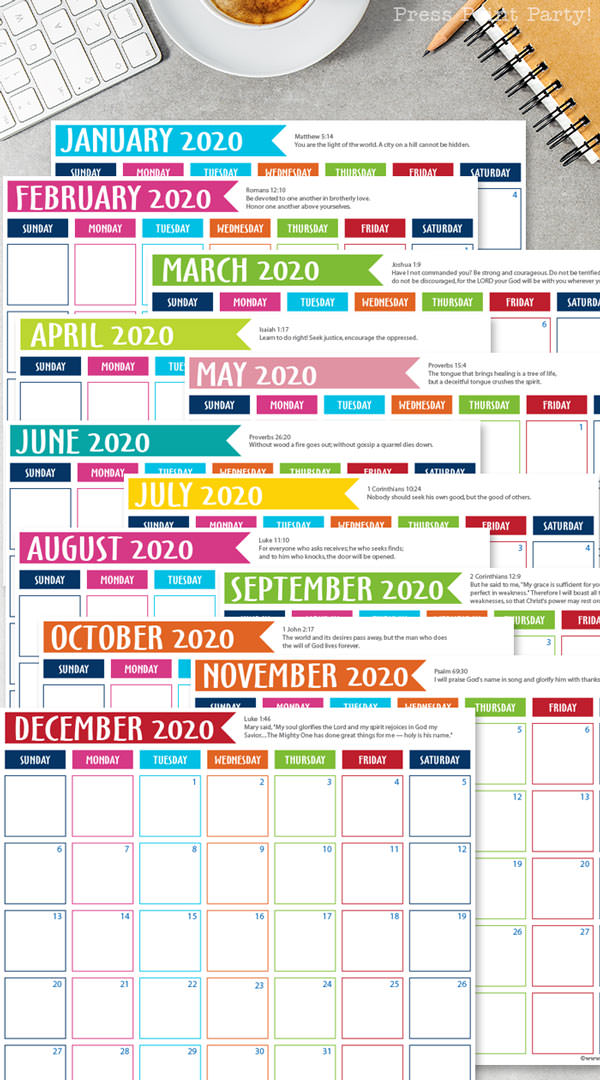 But wait, if you'd like something a little fancier, or a Monday start calendar for Bullet Journals, I have 3 more beautiful calendar designs in my shop as well as matching daily habit trackers and at-a-glance 2020 calendars.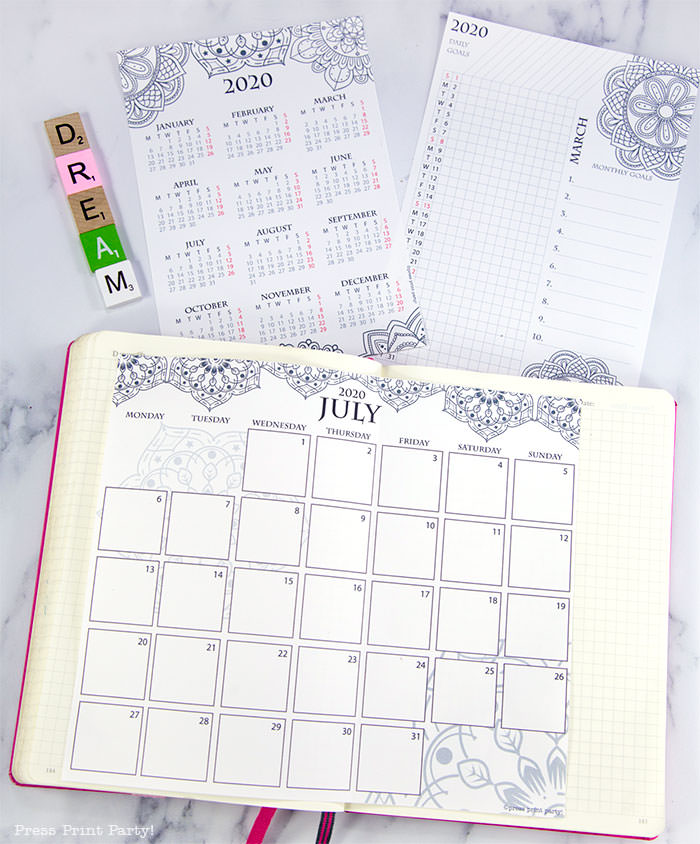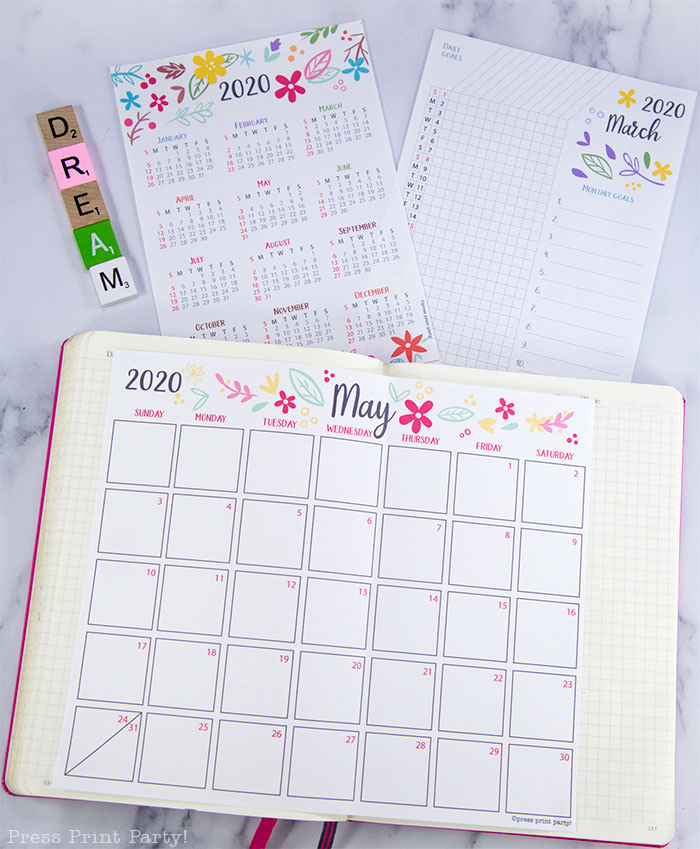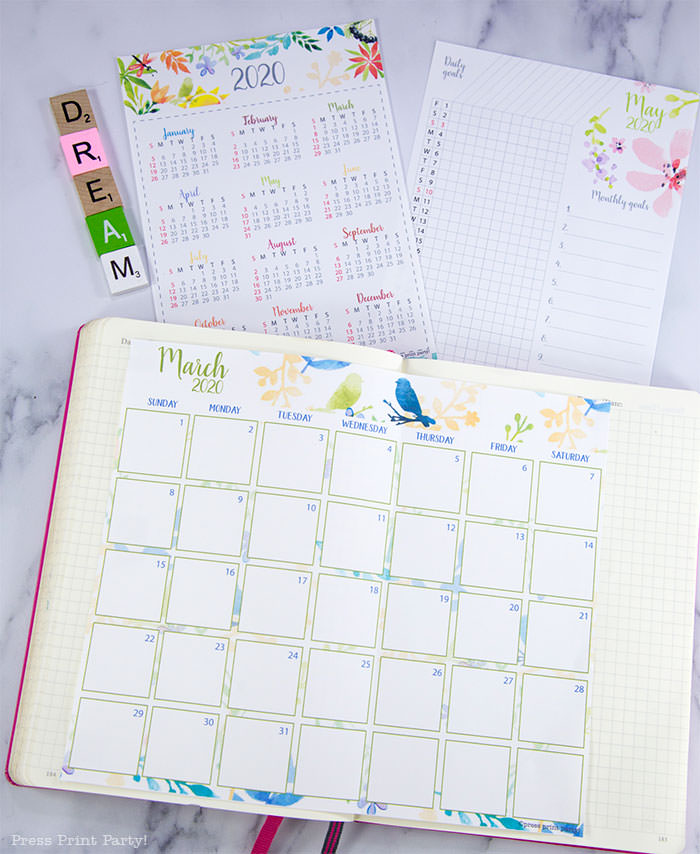 The daily habit tracker is especially great to use to develop or reinforce those excellent, healthy habits. It even has a place to list your 10 major goals for the month!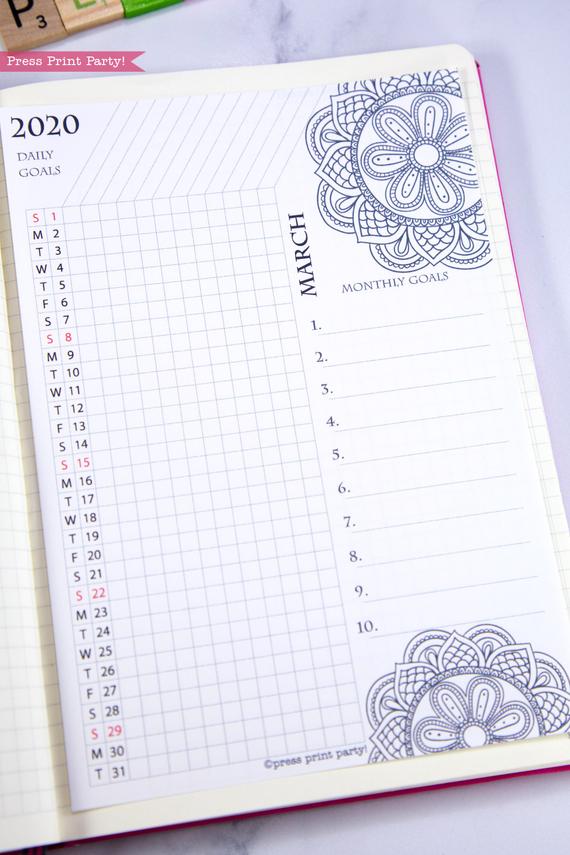 Don't forget to check out my 3 beautiful printable calendars for your Bullet Journal post to get more details about them. The available designs are: Watercolor, Mandala, and Whimsy.
By the way, the cool yellow pens in some of the pictures are my absolute favorite Stabilo pens. They're such a pleasure to write and color with. Check out the Amazon reviews for them. If they don't convince you to give them a try I don't know what will!
I also have a whole public list of great Bullet Journal accessories on Amazon if you want to check it out.
Pin it, so you don't lose the link for next year too! Scroll down for the free download link.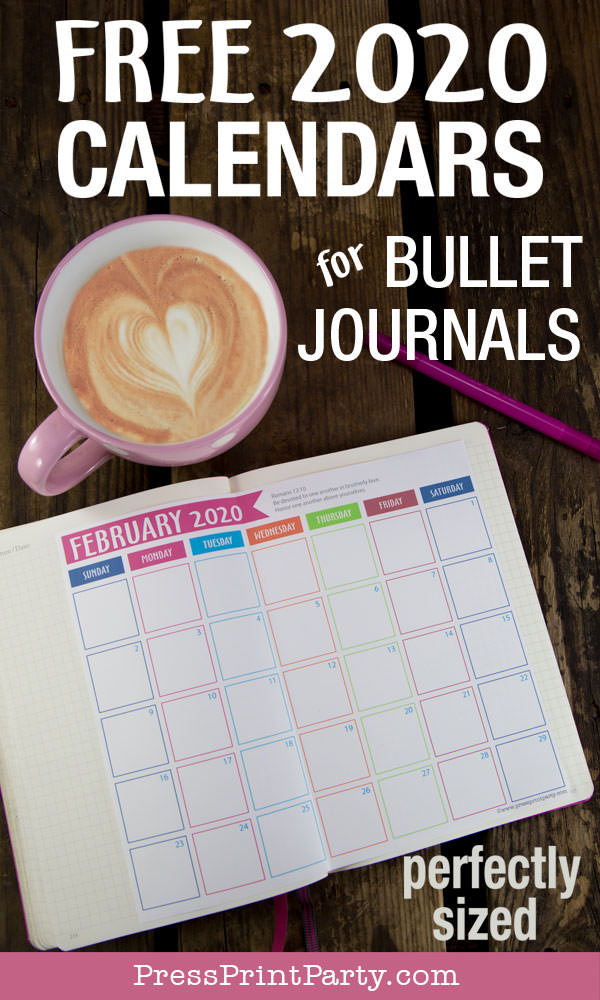 Get your Freebie:
If you've already subscribed, you can get the password from the bottom of any email I send and go directly to the Free Downloads Library.
Check out our calendar printables