Summer and lemonade seem to be synonymous and, for many kids, so is the classic lemonade stand. If you're on the tail end of summer or in a different season entirely, you'll want to save this pin and add "create an awesome lemonade stand" to your summer bucket list.
If you are approaching summer or in the thick of summer days, after reading this post, you'll want to create your own homemade lemonade stand that's bursting with curb appeal.
I love watching my kids put on their entrepreneurial hats and open their own lemonade stand. And it's a great way to teach them a little bit about money and hard work.
In fact, lemonade stands offer a great experience for helping your kids practice math. You can ask them to add up how much their materials and ingredients cost. (Great news! The printable signs and banner are free!) Then, you can ask how many cups of lemonade they need to sell in order to cover those costs.
This post may contain affiliate links.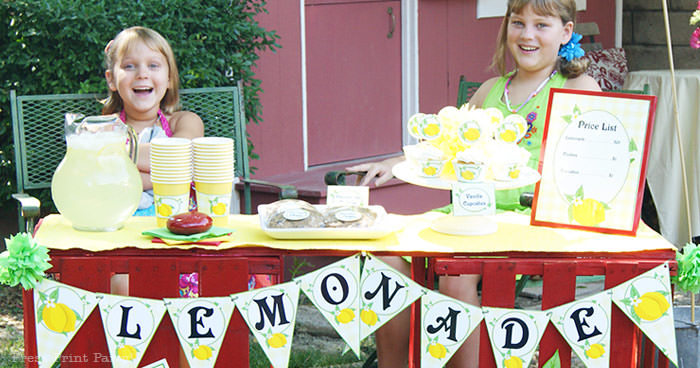 If we're being honest, though, parents end up spending loads of time in the kitchen and in the sun helping their kids operate their lemonade stand business.
But don't you just love these lovely, happy faces?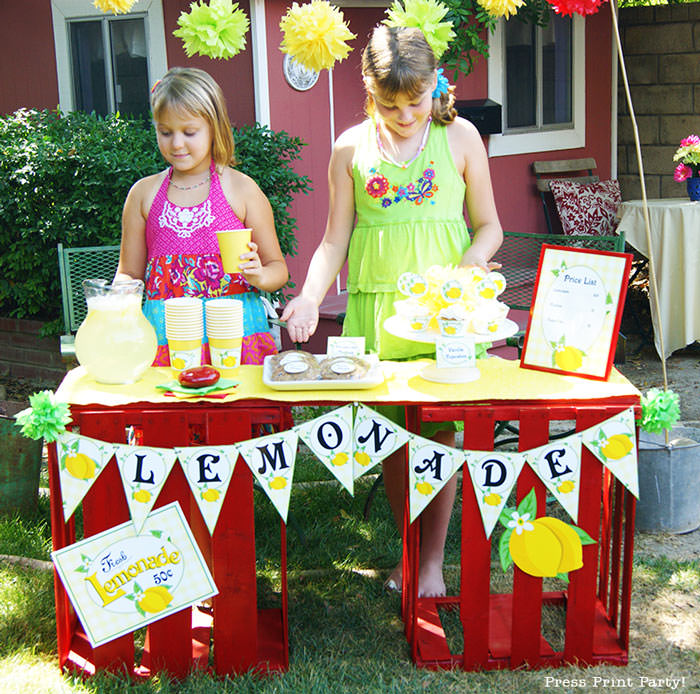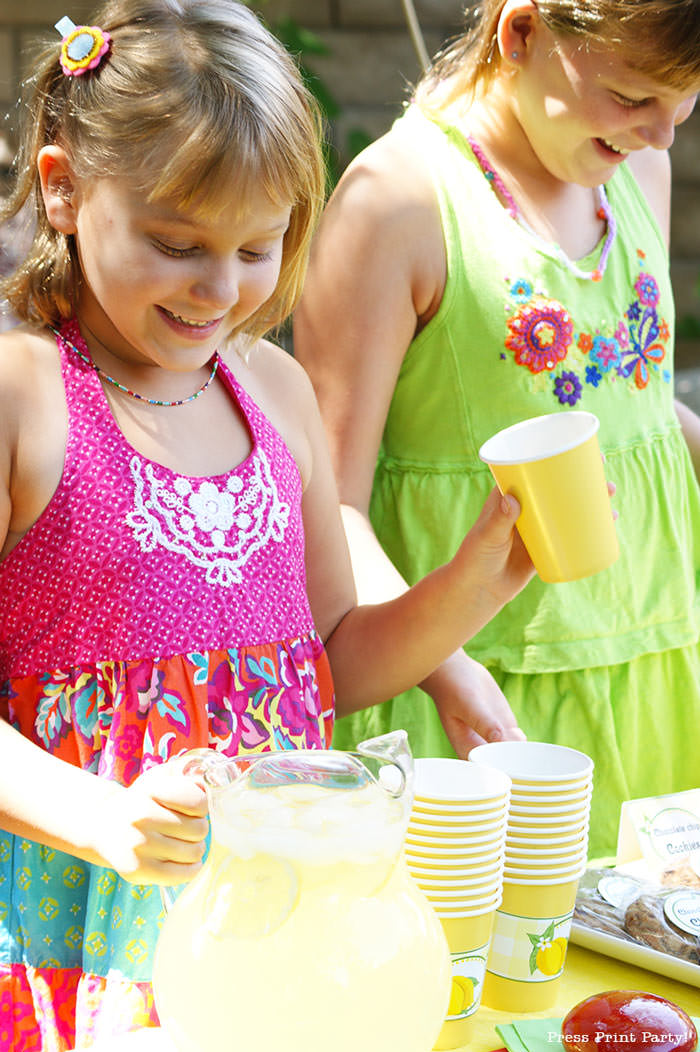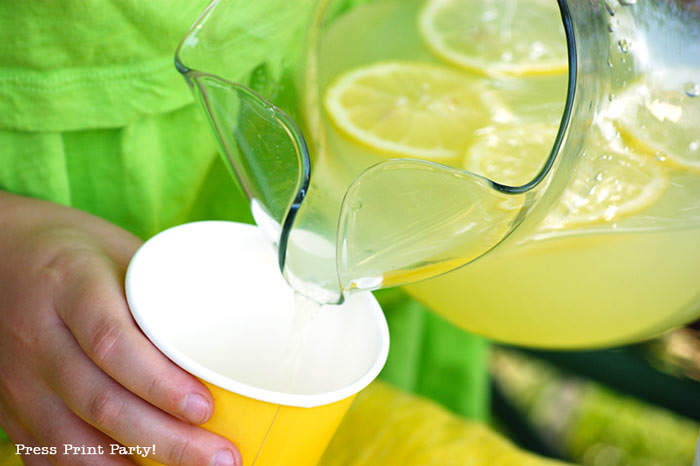 Let me at least give you a hand with these gorgeous, FREE lemonade stand printables! All of the sets in my shop are customizable with your own text!
You'll be able to make any banner, write on place cards, set your own prices, and list all your available goodies.
Of course, with such fancy schmancy decorations you probably ought to serve some really good snacks. And you might want to skip the powdered lemonade mix and offer 'em the good stuff. That's right, I'm talking about fresh lemons and maybe include a lemon slice on each cup. You may even want to experiment with lemonade recipes and go crazy with some pink lemonade and lavender lemonade.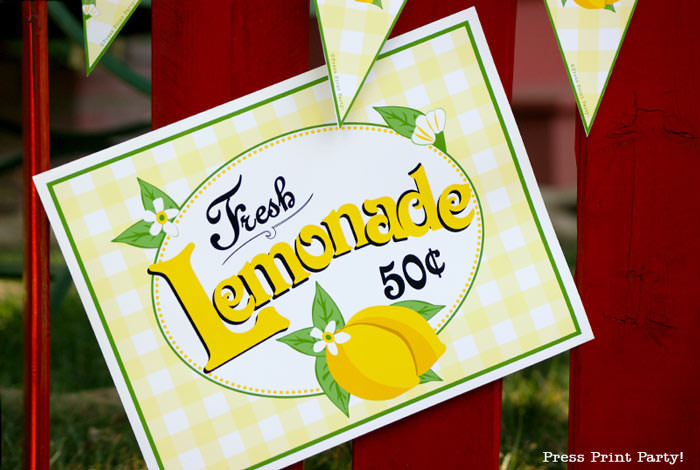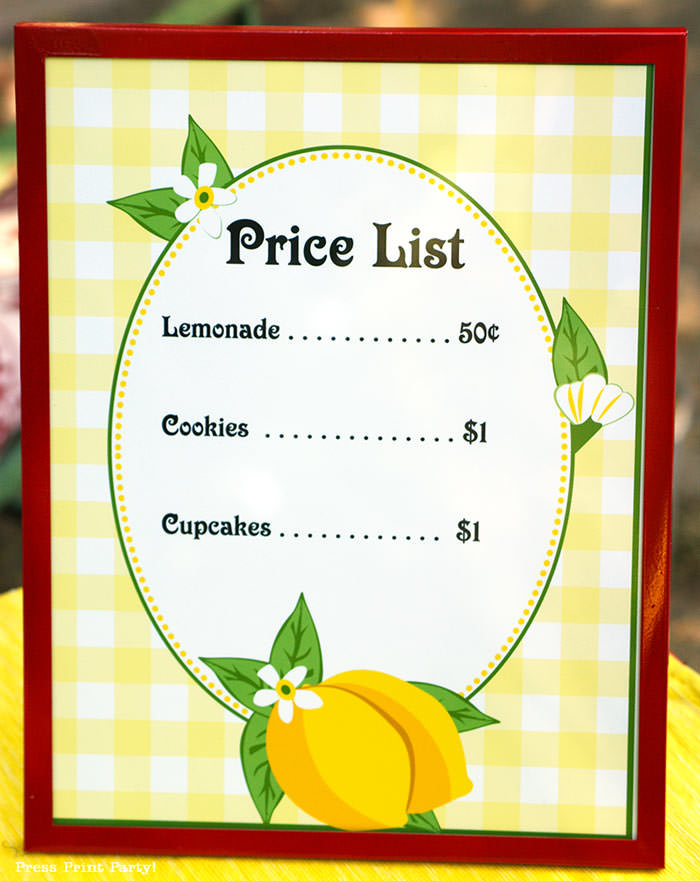 If you decide to offer cupcakes, you can adorn them with their own customized wrappers for consistent brand representation. This is a small business, after all.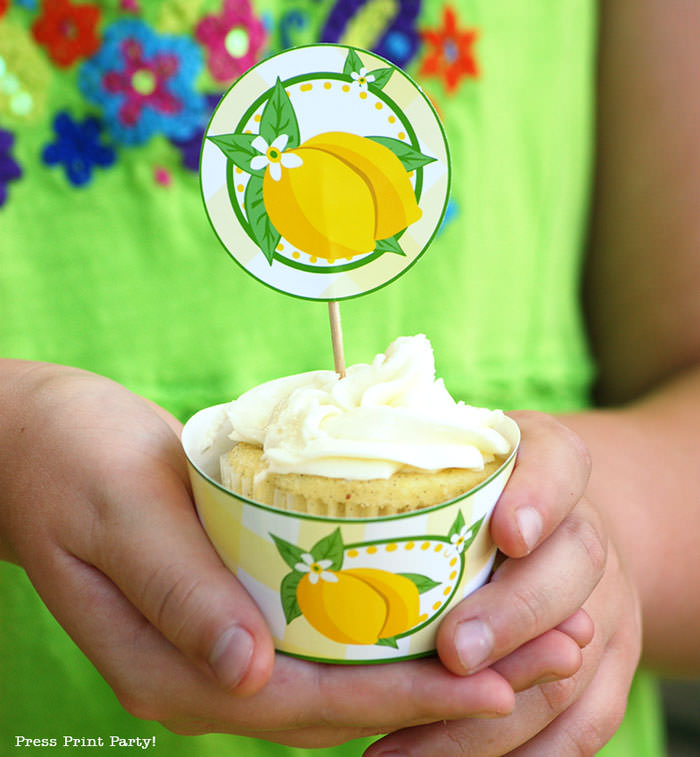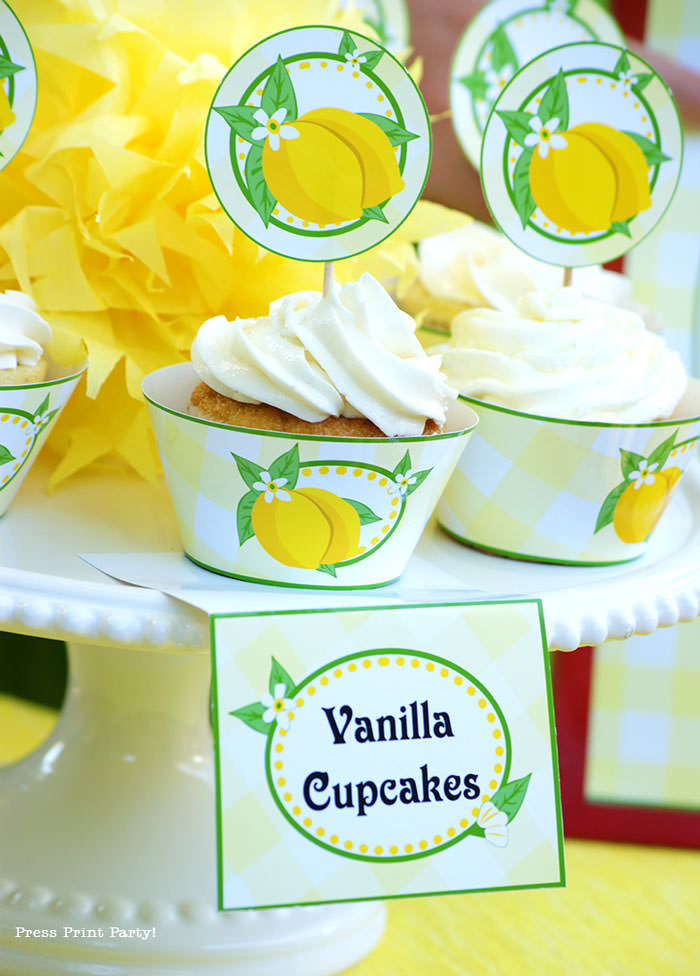 You can also wrap your lemonade cups if you want to take it over the top. This attention to detail is sure to help you on your way to a successful lemonade stand, but if you aren't set up in the right location, that can hurt your visibility.
Rather than set up in someone else's front yard, take to social media! Including photos of your adorable lemonade stand is sure to get more than a single family member to stop by for a refreshing drink.
A great time to let your kids have a lemonade stand is when you are having a yard sale.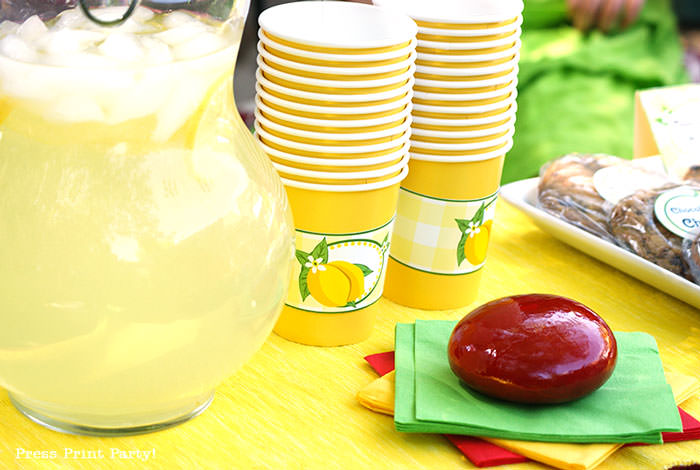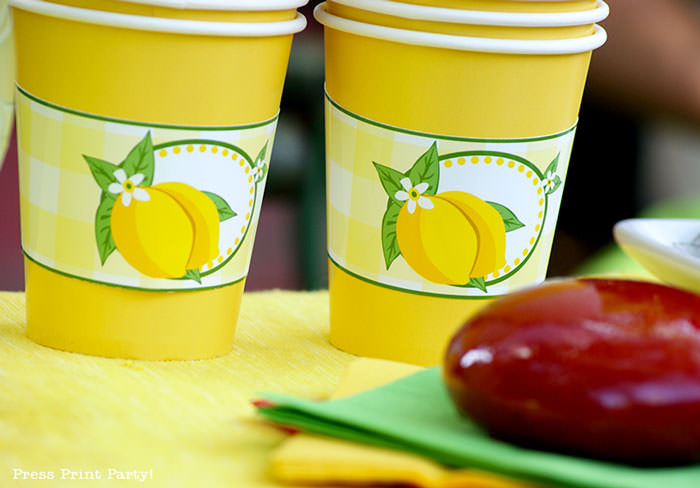 Have fun and maybe you can offer more homemade goodies. Aside from cupcakes, popcorn cones would be another great idea to offer with your lemonade.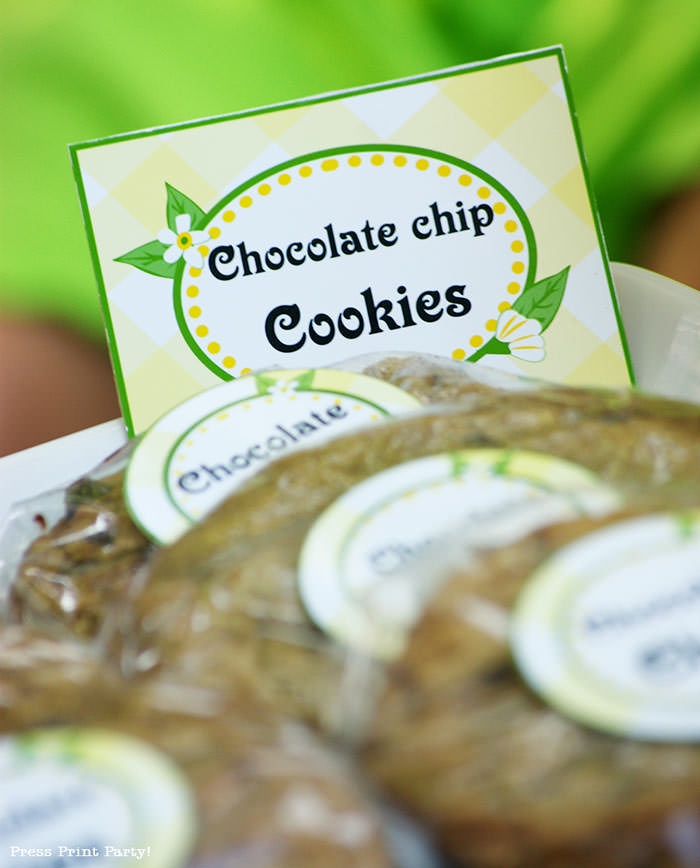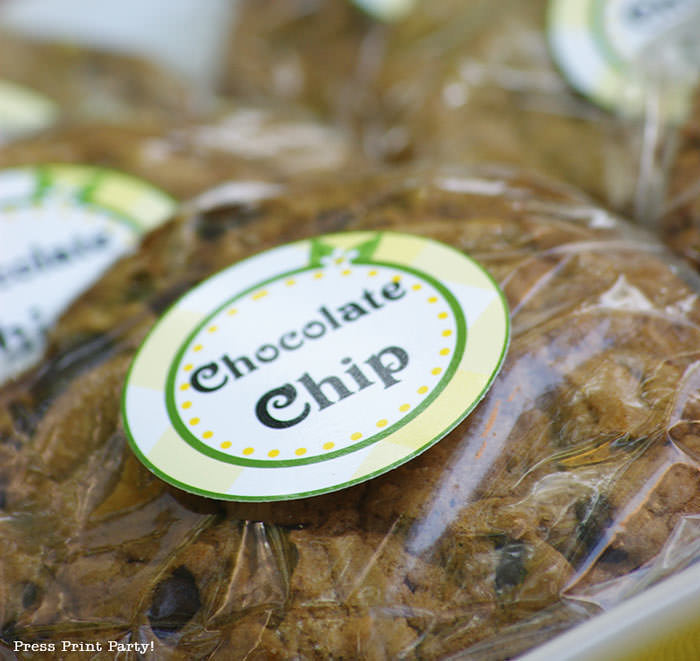 What will it take to build a wooden crate lemonade stand like mine? I used two free wooden crates or wooden pallets, a piece of scrap wood, some red paint or spray paint, and a banner. Adding some pompom decorations or puffy flowers to boost the party vibe took it over the top. The good news is you don't have to be meticulous with the paint job. If it looks like aged paint, it will create a vintage lemonade stand vibe which is definitely trendy right now.
Wouldn't it also be adorable for a lemonade party?
Or as a prop for a summer party?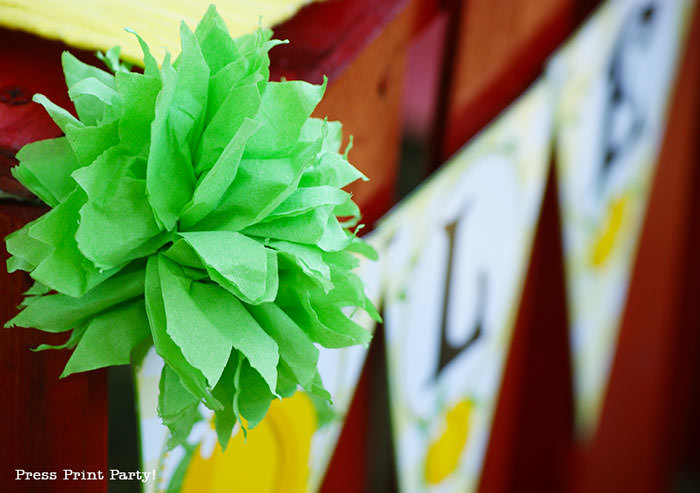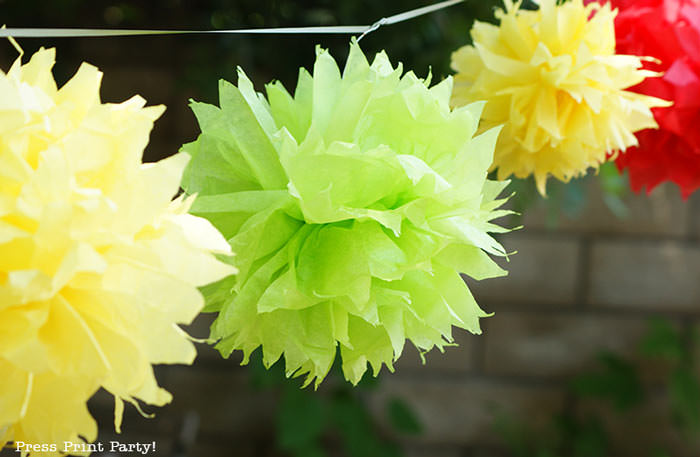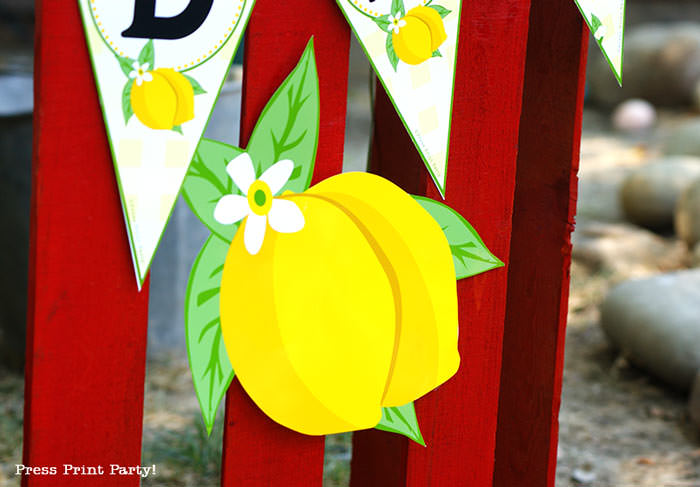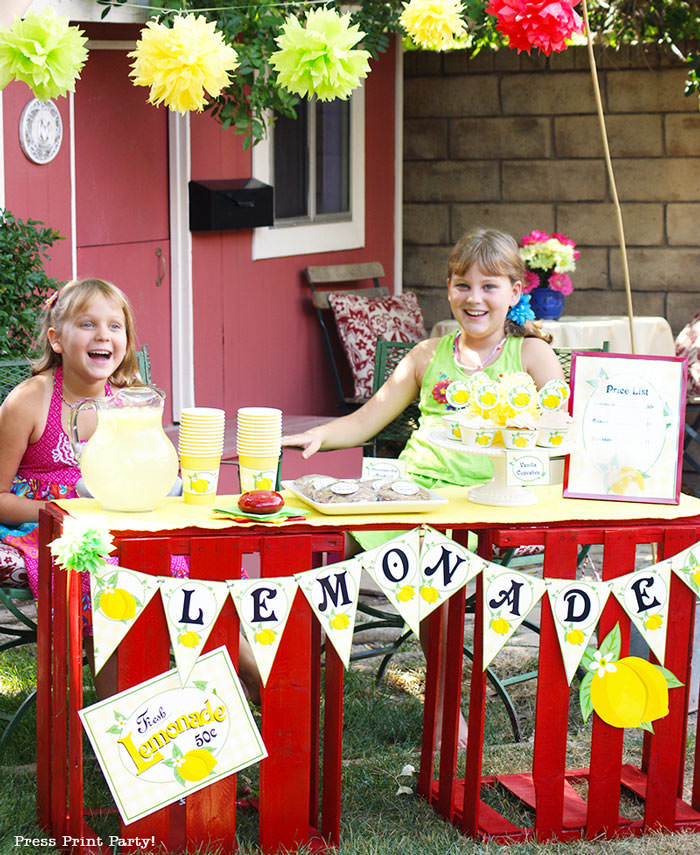 If you are short on time or resources, you can also make a beautifully simple lemonade stand with a card table, my free lemonade sign printable and a pitcher of everyone's favorite summer drink.
A little work and some time in the sun and you'll have the first tenth of one percent of that college tuition!!
Don't forget to pin it: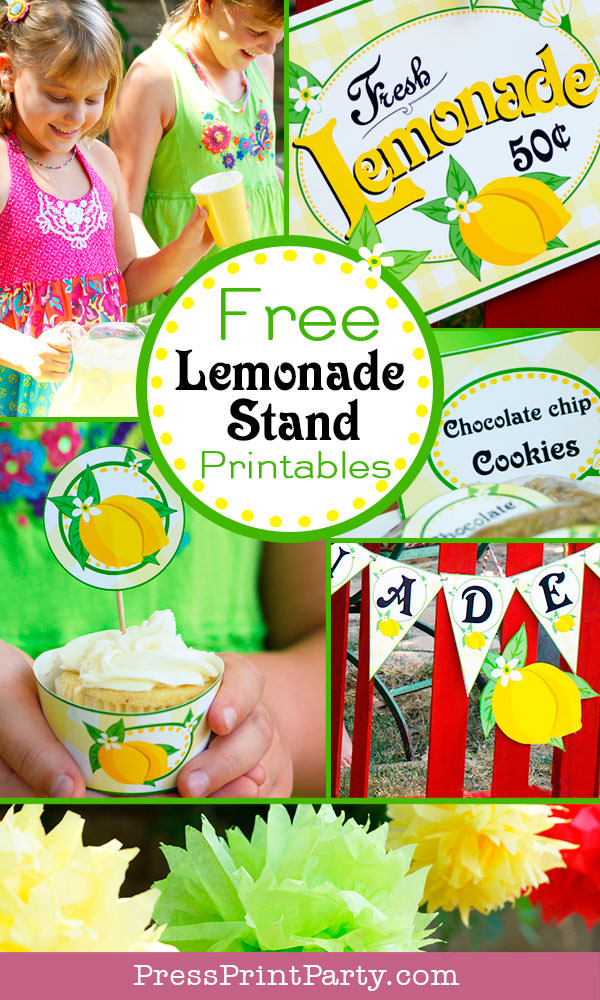 Get Your Freebie:
If you've already subscribed, you can get the password from the bottom of any email I send and go directly to the Free Downloads Library.
Check out our birthday printables