With Easter around the corner, it's time for some Easter cupcake ideas to liven up your table.
These little Easter chicks cupcakes are really easy to make and super adorable.
So go impress your guests with your homemade cupcake decorating skills. You can even use a mix, I won't tell.
I even made a quick DIY video for you with some happy, bouncy music!… Because who doesn't like a cute DIY video with fun music? (scroll down)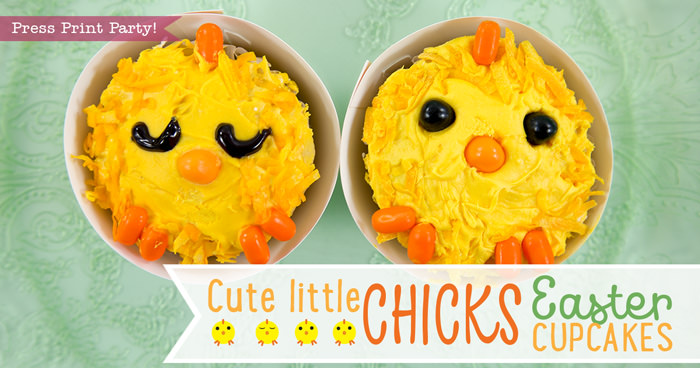 This post may contain affiliate links.
Easter Chicks Cupcakes
You'll need:
Cupcakes of choice
Yellow icing
Coconut flakes
Yellow food coloring
Orange Tic-Tacs
Orange jelly beans cut in half
Black jelly beans cut in half
Black icing pen (optional)
Watch this quick video… if you still need tips, all the steps are listed below:
Color your coconut flakes yellow by putting them in a plastic baggy with a drop of yellow food coloring and a little water.
Close the bag and shake like a wild crazy lady to color your coconut flakes. Take them out and lay them out to dry on a plate.
In the meantime, make your cupcakes (anyway you want) and top them with yellow icing.
Dip the rim of each cupcake in the dry yellow coconut flakes.
Use four orange Tic-Tacs for the feet and one for the crest.
Place half an orange jelly bean in the middle for a nose.
Place two black jelly beans halves above the nose for the eyes. Placing them far apart will make the chick look cuter.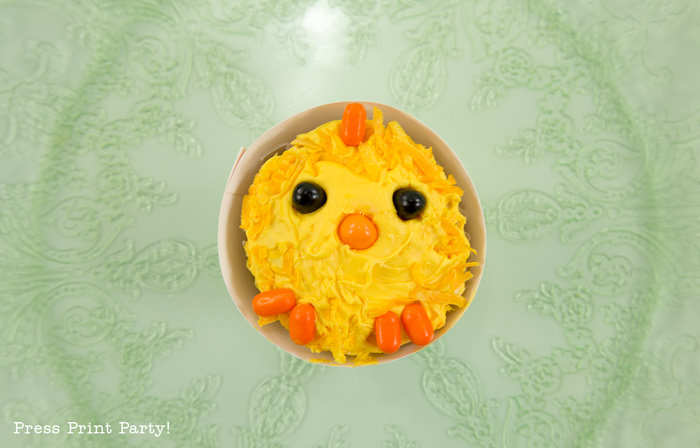 You can also use the black icing pen to make closed eyes: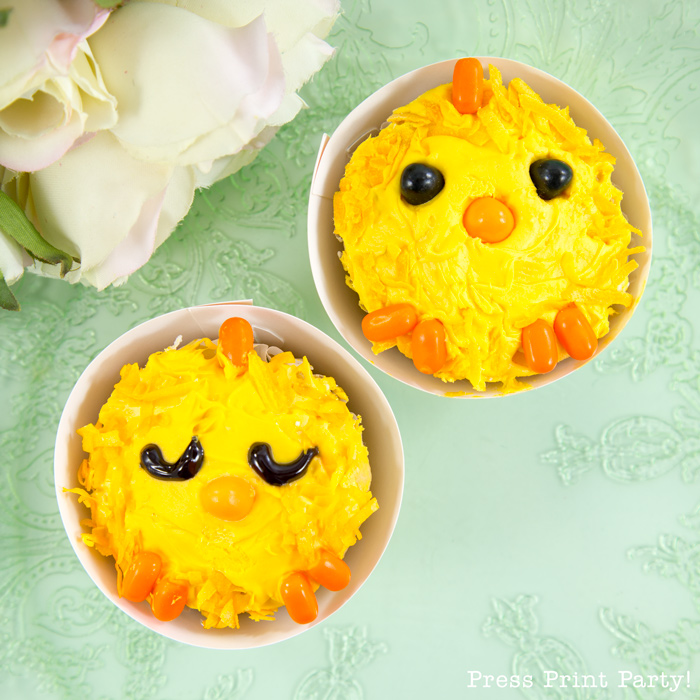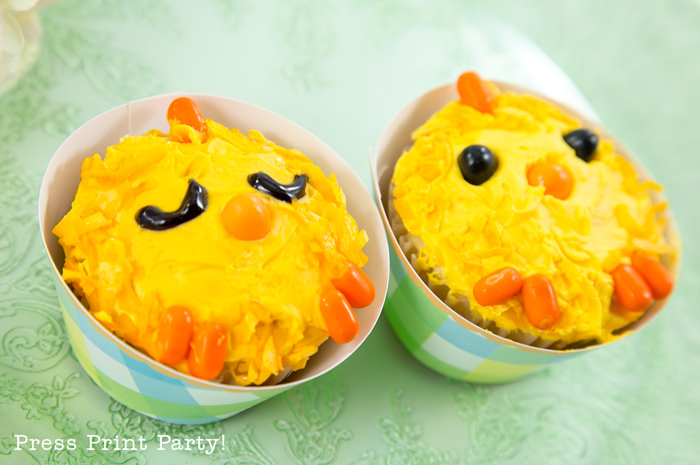 The cupcake wrappers are available in my shop.
There you have it! Cute and easy!
Don't keep this cuteness to yourself, share: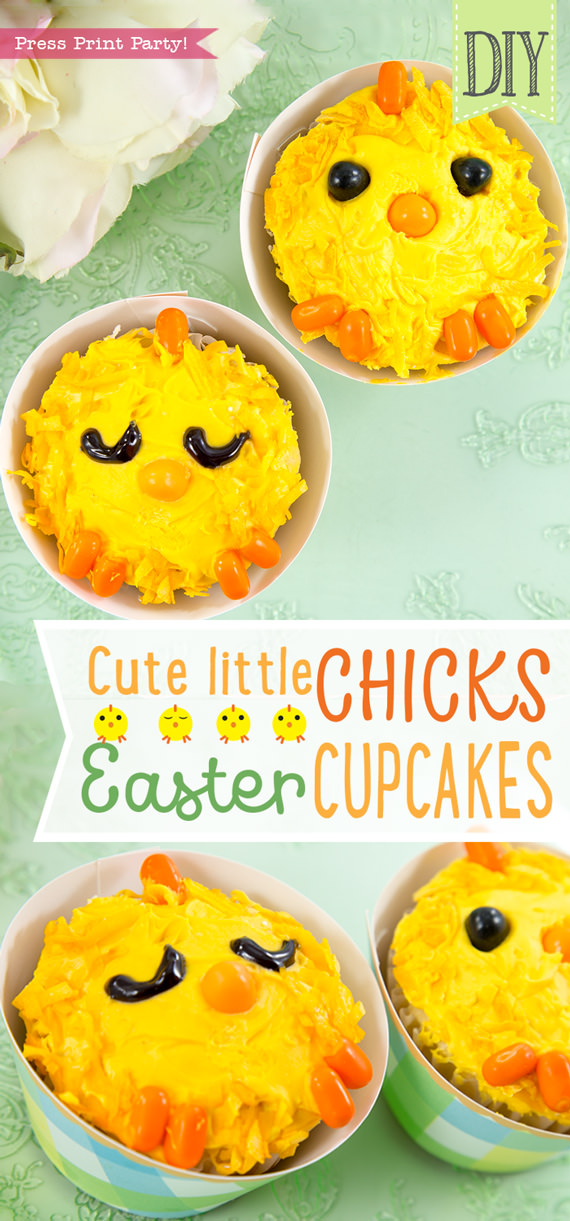 Check out our Easter printables