Do you want an amazing horse cake for your western party?
Or maybe you need a great unicorn cake for your little girl but just don't want to pay a pro to do it?
You don't have pro skills but you still want an amazing horse birthday cake?
Then a horse cupcake cake is totally the answer for you! And I will give you an easy horse cupcake template that will make you look like a master baker.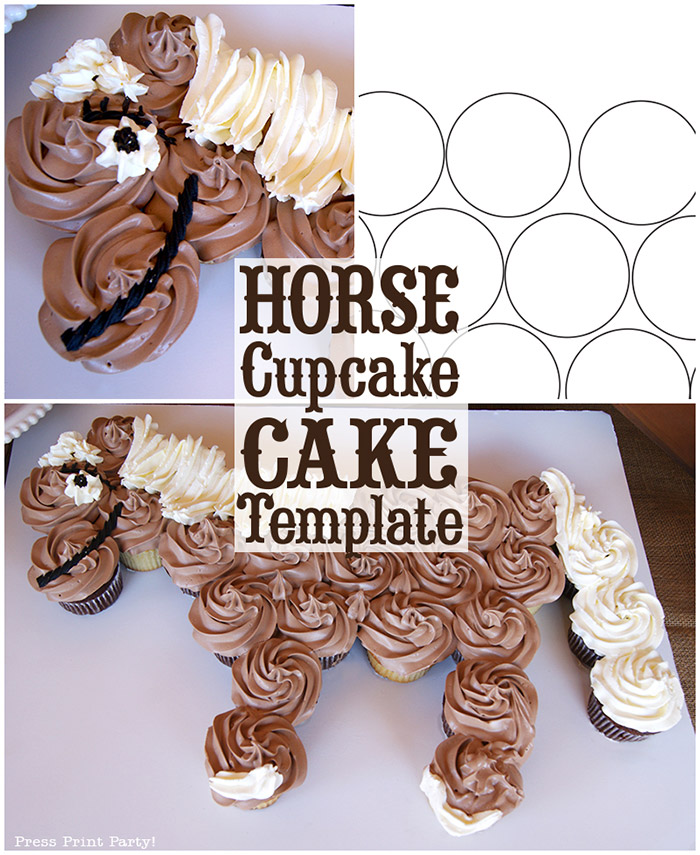 This post may contain affiliate links.
Wanting a horse cake for my girls' western birthday party, I took to the internet for horse cake ideas and cupcake cake ideas, and amidst a slew of odd looking horses, I found an amazing horse cupcake cake from a cake shop in Texas (the original link is long gone unfortunately).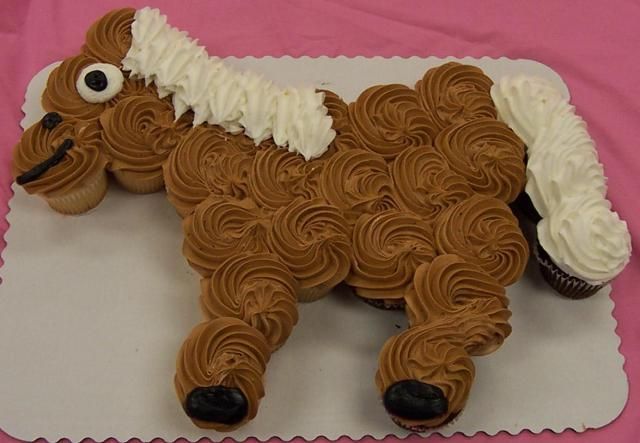 I don't live in Texas so I decided to try to re-create the pattern and share it with all DIYers out there.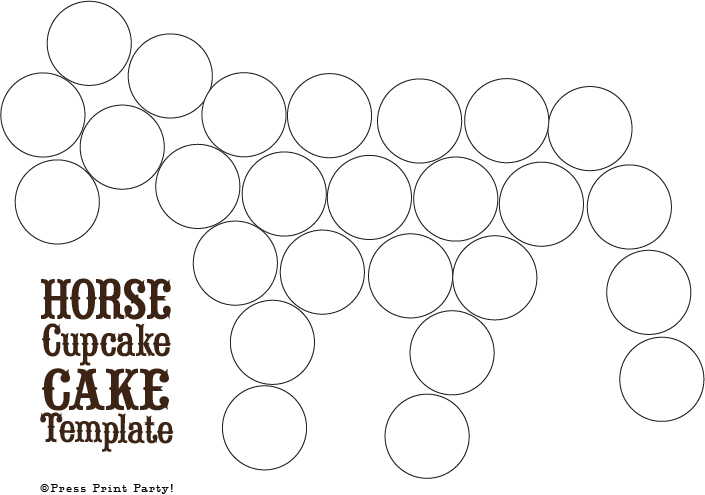 You may print this picture or better yet, download the pdf at the bottom of the post to help you position the cupcakes on your board.
This template is adaptable to any kind of horse. You only need to use a Twist Pop to make a horn and transform your horse cake into a fantastic unicorn cupcake cake!.

Instructions for the horse cupcake cake
You will need:
Cake or foam board about 18″ x 22″
26 Cupcakes of your choosing
Vanilla buttercream
Chocolate buttercream
Black licorice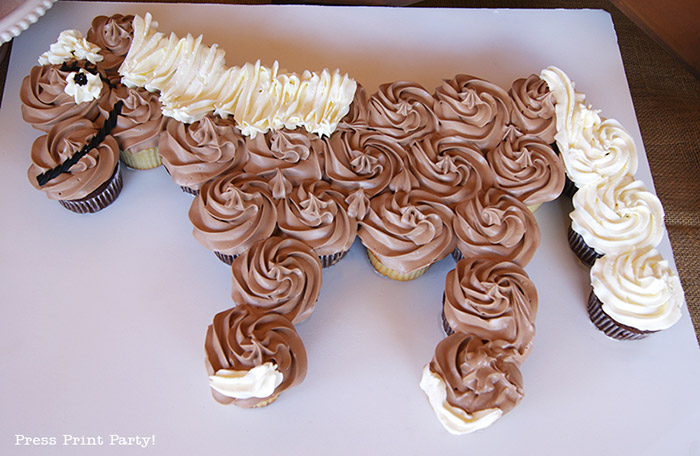 To cut the cost, Instead of a cake board, I used an inexpensive foam board.
I piped each cupcake with a Wilton 1M tip in a swirl pattern with a chocolate buttercream.
I used the same tip and vanilla buttercream for the white tail and mane, as well as the tip of the hooves and eye.
For the eye, mouth and eyelashes (the girls really wanted eyelashes), I used a black licorice.
To feed the hungry crowd of cowgirls and cowboys, I make extra cupcakes wrapped in western themes wrappers available in with the cowgirl party decorations set in my shop. (I also have a cowboy party decoration set).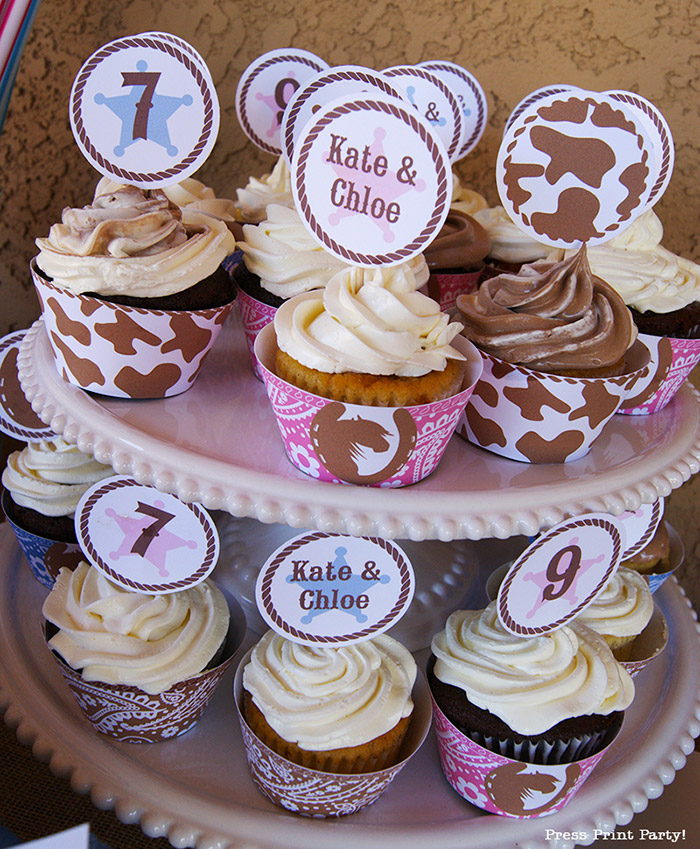 I loved the idea of a horse cupcake cake, the bonus is that both kids and adults got to choose their favorite flavor cupcake and there was no messy cake to cut!
Here you have it in action!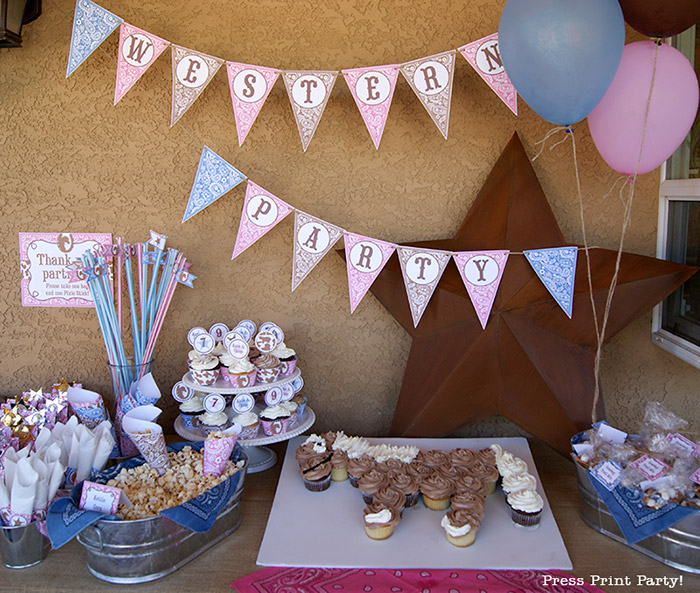 Did you make this cake? Please send me pics and let me know in the comments below!
Pin for later: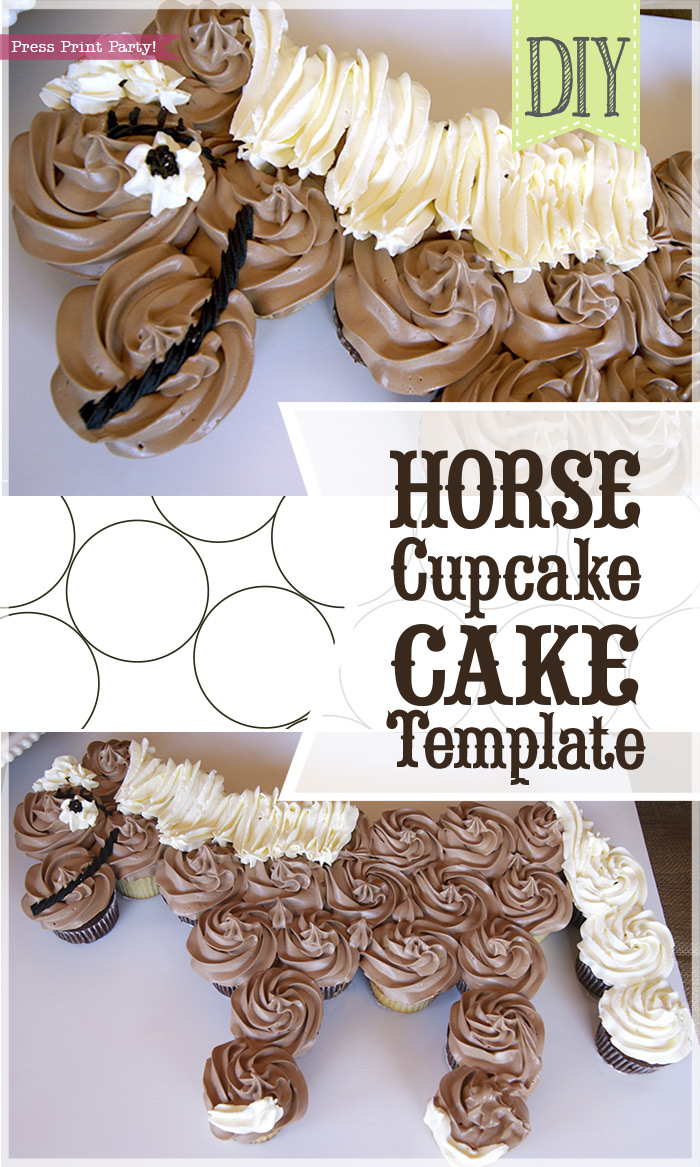 Get Your Freebie:
If you've already subscribed, you can get the password from the bottom of any email I send and go directly to the Free Downloads Library.
Check out our birthday printables