My head is exploding at how gorgeous this mermaid birthday party turned out! I'm so excited to have partnered with Abbi Kirsten Collections to present this striking mermaid party featuring my mermaid printables!
And you'll be excited too at all the FREEBIES available to you! So keep reading for tons of mermaid party ideas to DIY!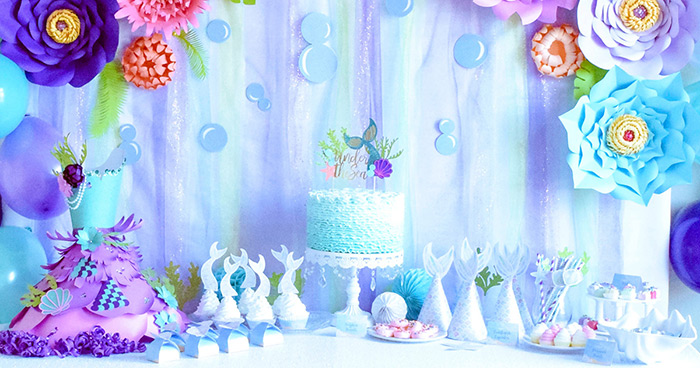 This post may contain affiliate links.
The mermaid birthday party for Abbi's three year old daughter turned out amazing. She's such a pro at decorating.

Look at adorable her daughter looks in her mermaid dress. That tiara is even part of the mermaid printable set!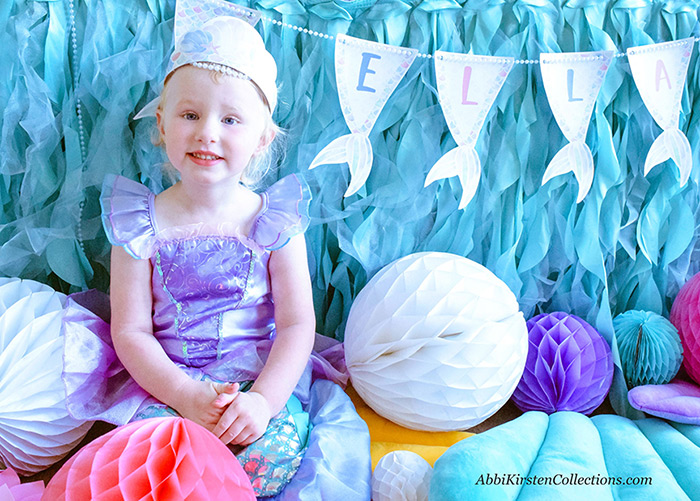 Mermaid Party Printables
Abbi used many items in my mermaid party printable set to help create this enchanting scene.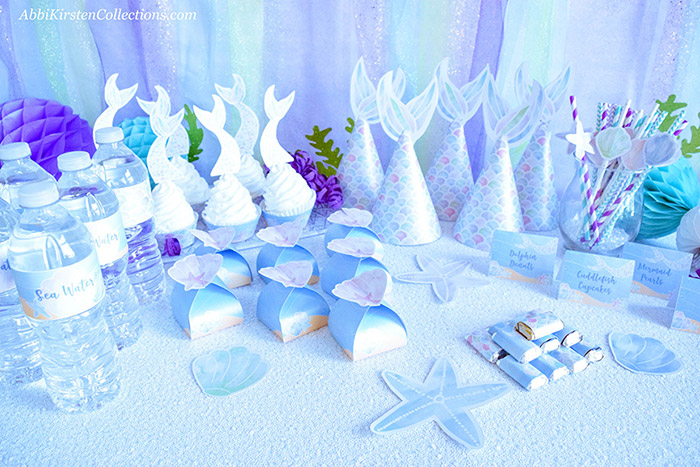 I love those dancing mermaid tails on top the the cupcakes!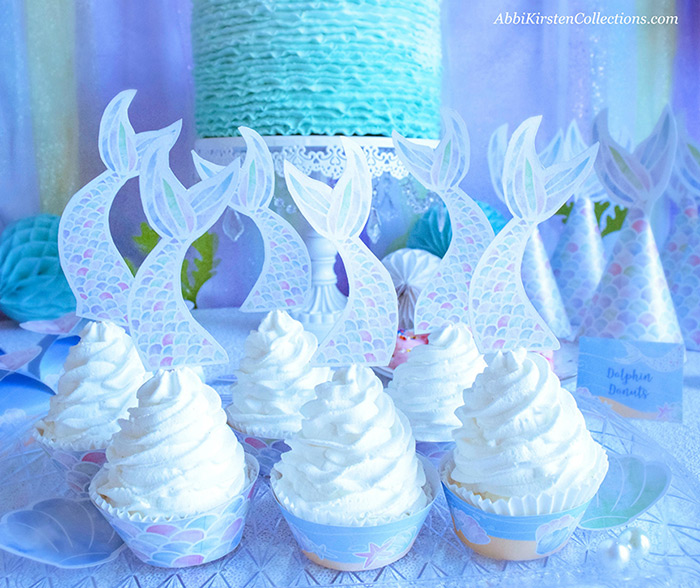 Here's a close up of these cute little shell favor boxes and mermaid tail cupcake toppers from my shop:
She used some of the printable starfish and shells to make these under the sea straws look so fun! You can get some of these shells and starfish for FREE from the mermaid gift bag post.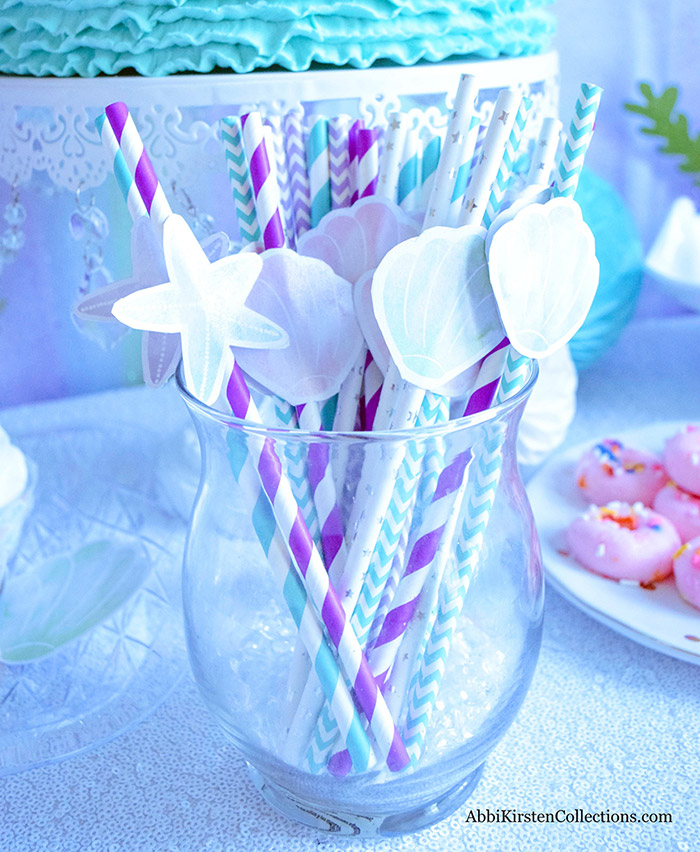 She printed enough mermaid party hats for everyone!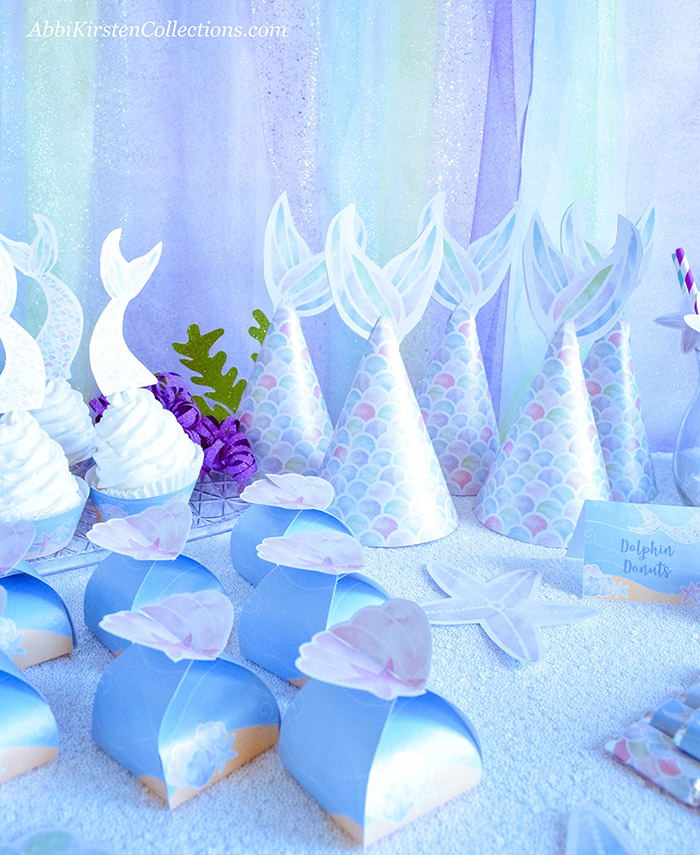 I'm in love with that shell bowl she used to hold the mini chocolates!!! If I find where she got it, I'll make sure to add it here.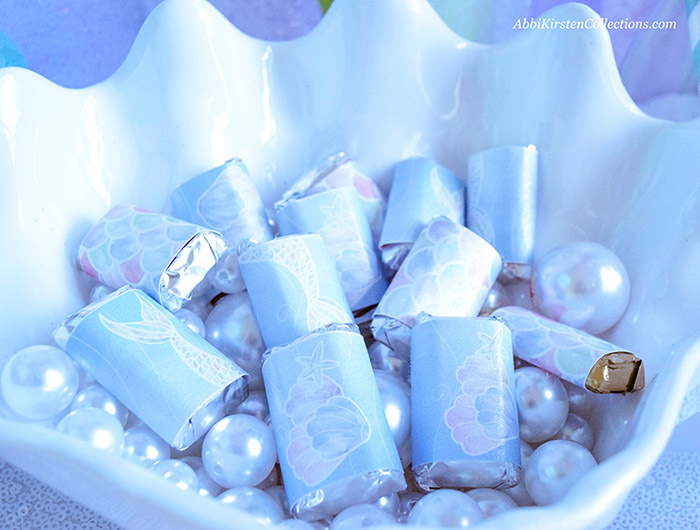 Mermaid party backdrop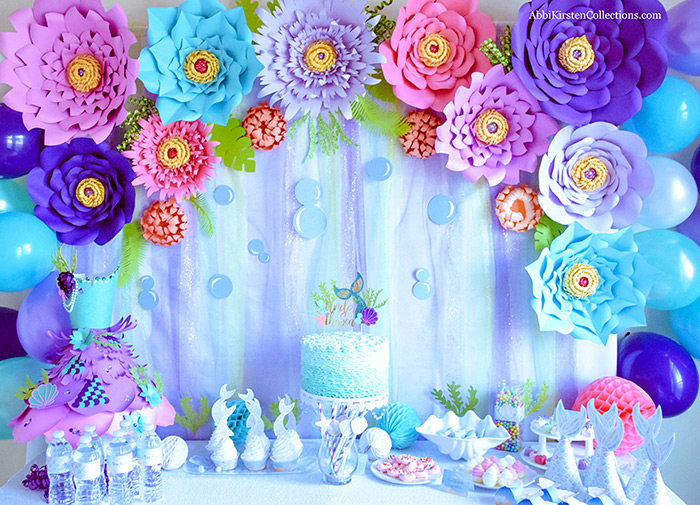 This mermaid party backdrop is utterly phenomenal! The paper flowers are so vibrant and are a colorful reminder of the beauty of coral reefs.
Not only does Abbi explain in details how she made this backdrop, she also gives one of the flowers' pattern and the bubbles printables out for FREE! Just go to her blog!
She also made the lovely mermaid paper dress and you can find the bodice for FREE also on her blog!
More Mermaid party decorations
The key to amazing party decorations is to go all out! The addition of all these paper corals, the honeycomb balls and Starfish and shell pillows on the floor really bring the whole theme together. And what about that table skirt!!! I've decided I need one!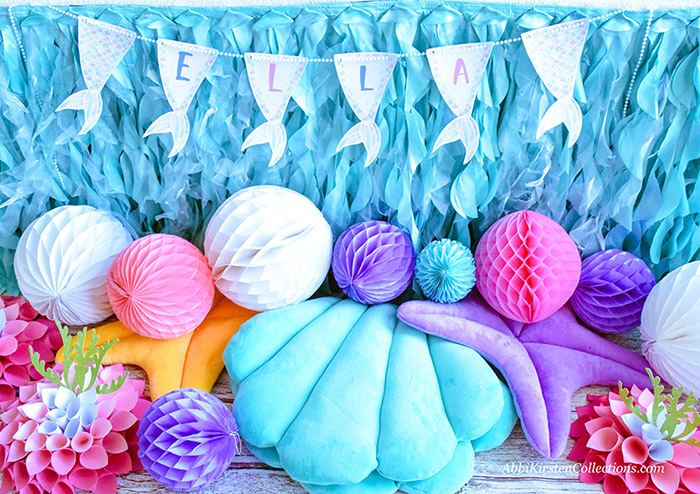 I'd almost feel sad to cut this stunning mermaid birthday cake! Abbi made the topper with her handy dandy Cricut machine and she gives out the cutting files out for FREE so you too can look like a pro!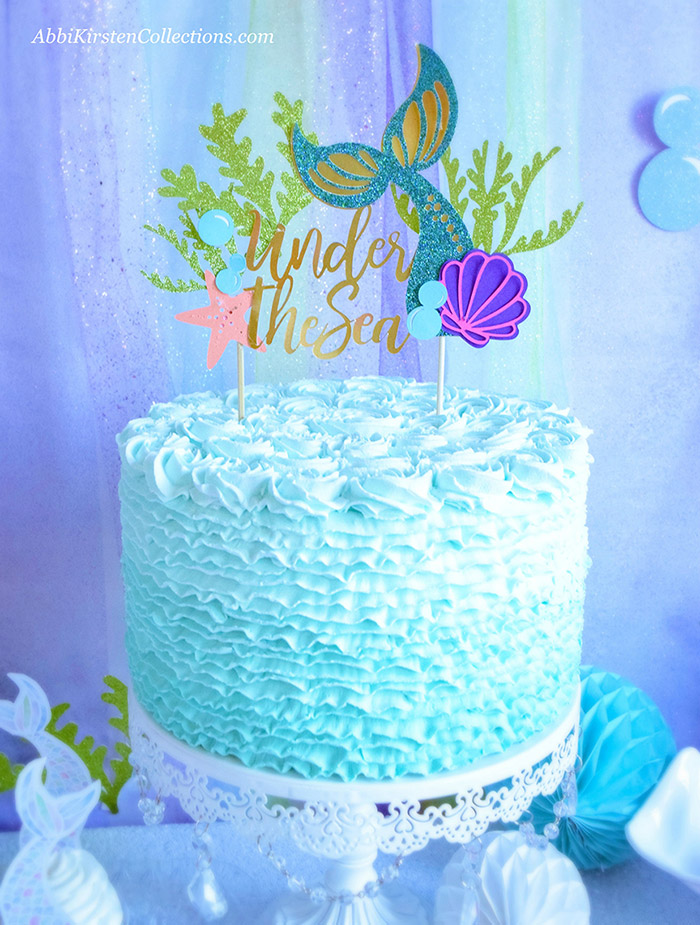 That was lots of mermaid party ideas for sure! Now it's your turn.
Here's a list of all the freebies and shopping list for this mermaid party:
Resources:
Pin it for later!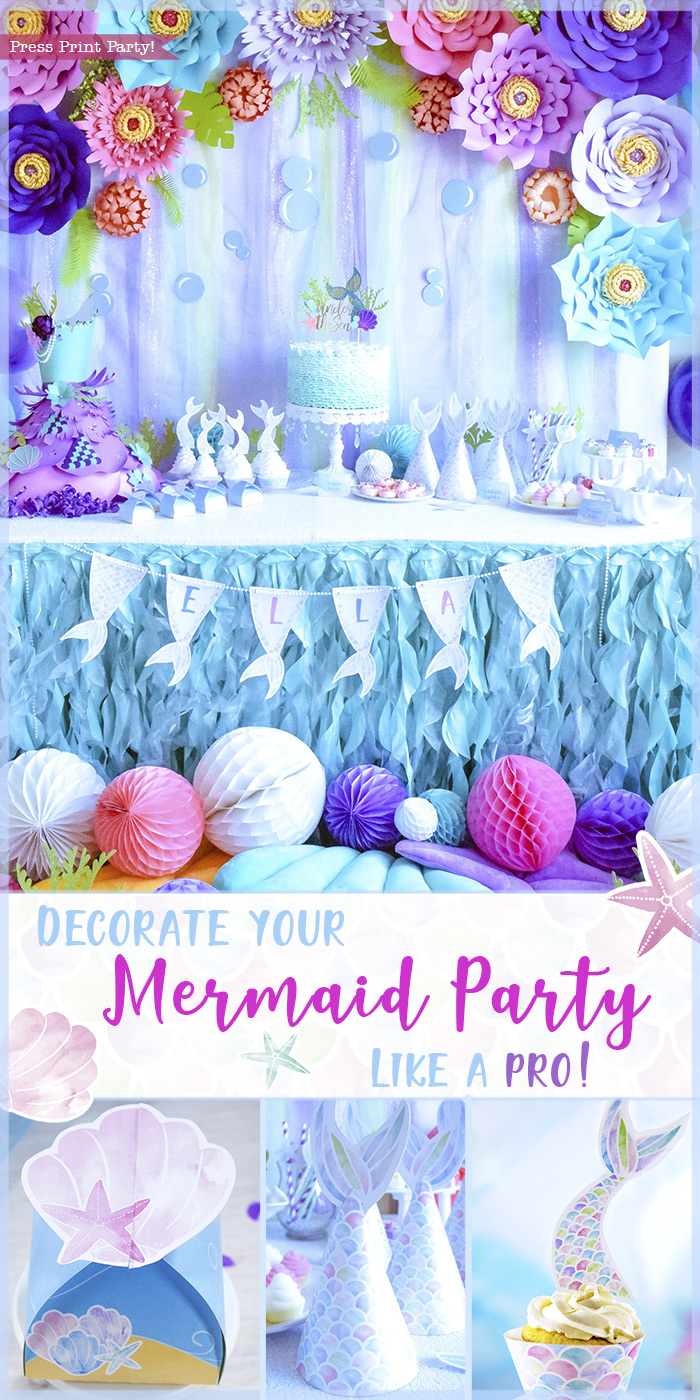 Check out our birthday sets