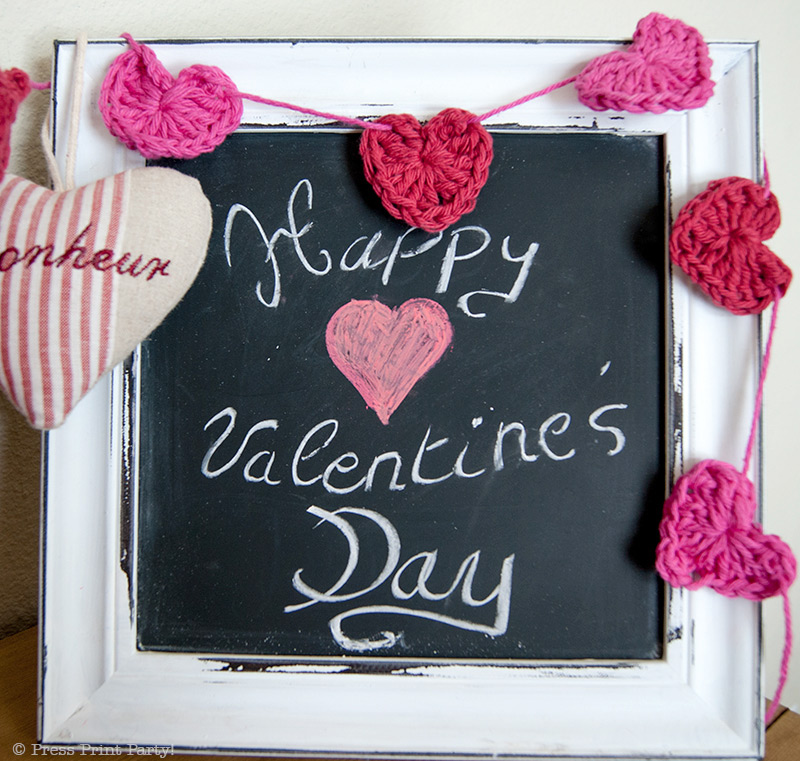 Did you see the cute little crochet hearts string in my Free Valentine's Day Heart Box Printables post? So adorable and so easy to make! I used the Peaches and Cream cotton yarn to give it more of a country look. I made the whole string in one old episode of SG1 while laying in bed with the flu.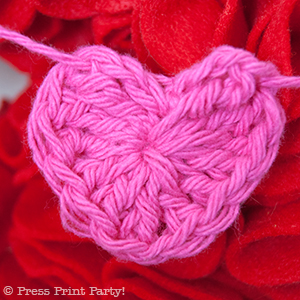 The pattern is all over the net but I found this video from Crochet Lovers pretty cool and easy to follow.
I crocheted 5 pinks and 4 reds that I strung together with the pink yarn. Just love it! Here they are with the free heart boxes.