I came across bacon wrapped dates appetizers at the church's tea last year. I'd never had them before and my whole table liked them so much that we begged the waiter to sneak into the kitchen and bring us more.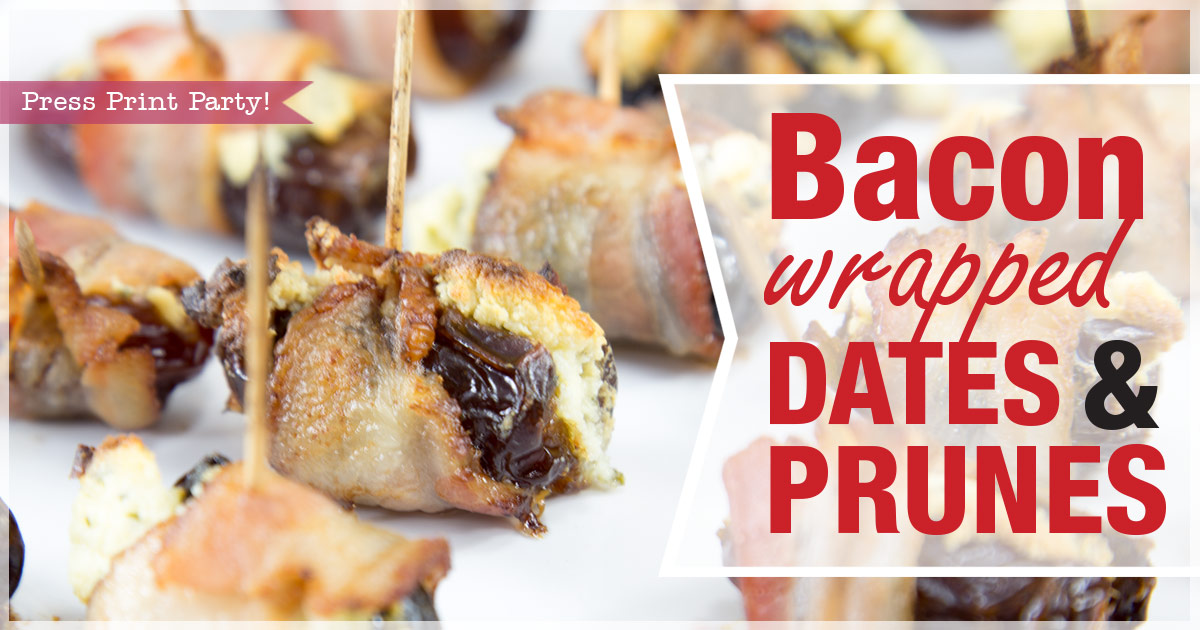 My friend Debbie was in charge of the tea and is an excellent cook. She had used goat cheese as a stuffing, but as I raved about the dates to her, she remembered my French heritage and thought maybe Boursin would be better! Boursin! What?! That sounds heavenly!!
If you've never had Boursin you've been missing out. It's a soft spreadable cheese full of yummy garlicky and herb goodness. It really packs a punch.
My friend was right. Boursin REALLY made a difference. It sent this great appetizer into the stratosphere.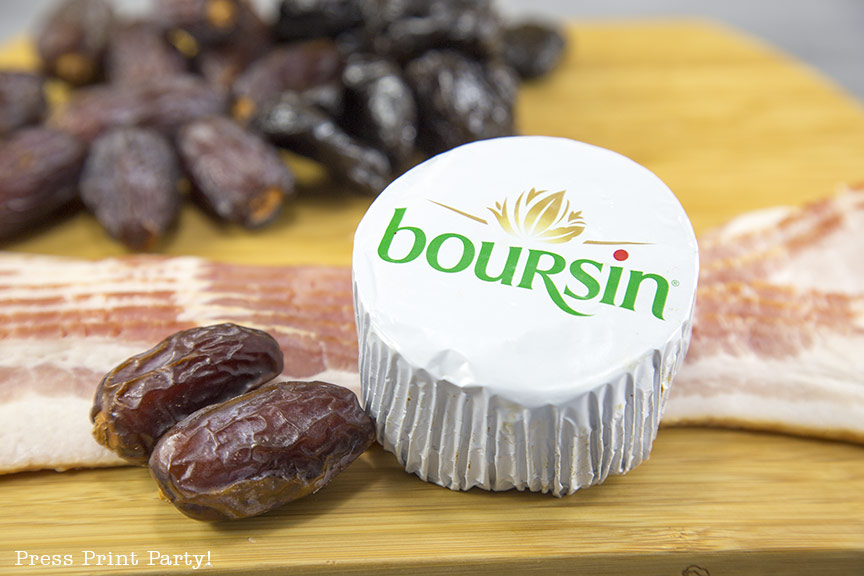 Wrapping the prunes was my sister's idea. As I was making the dates for Thanksgiving, she said she'd never had bacon wrapped dates before but she'd had bacon wrapped prunes. Well, it turns out, they're just as good!!
The process is fun and super simple. You can watch the short video and print the recipe card below.
These babies are ready for the oven!
Yum!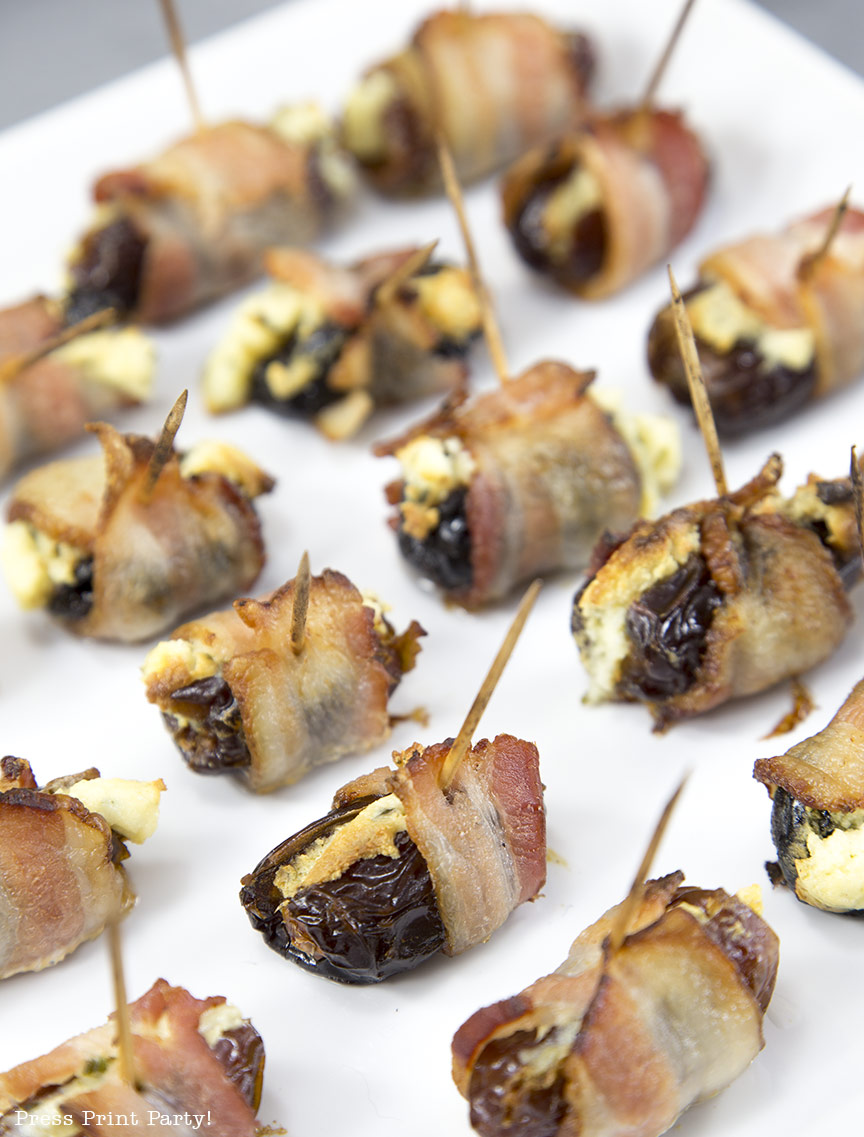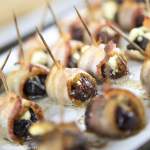 Bacon Wrapped Dates and Prunes
Amazing appetizer
Ingredients
Dates

Prunes

Bacon

one slice for 3 appetizers

Boursin cheese

Toothpicks
Instructions
Preheat oven to 375°.

Cover a baking sheet with parchment paper.

Cut each bacon slice into 3 pieces.

Cut a slit in each date and take out the pit.

Cut a slit in each prune.

Spoon a little bit of Boursin cheese in each date and prune to stuff them.

Wrap with the piece of bacon.

Hold the bacon with the toothpick.

Place each appetizer on the baking sheet.

Continue until you're out of bacon.

Bake for about 25 mins or until the bacon is cooked to your satisfaction.

ENJOY!
Recipe Notes
I'm not listing amounts here but each slice of bacon will yield 3 appetizers. So plan accordingly.
Pin for later!