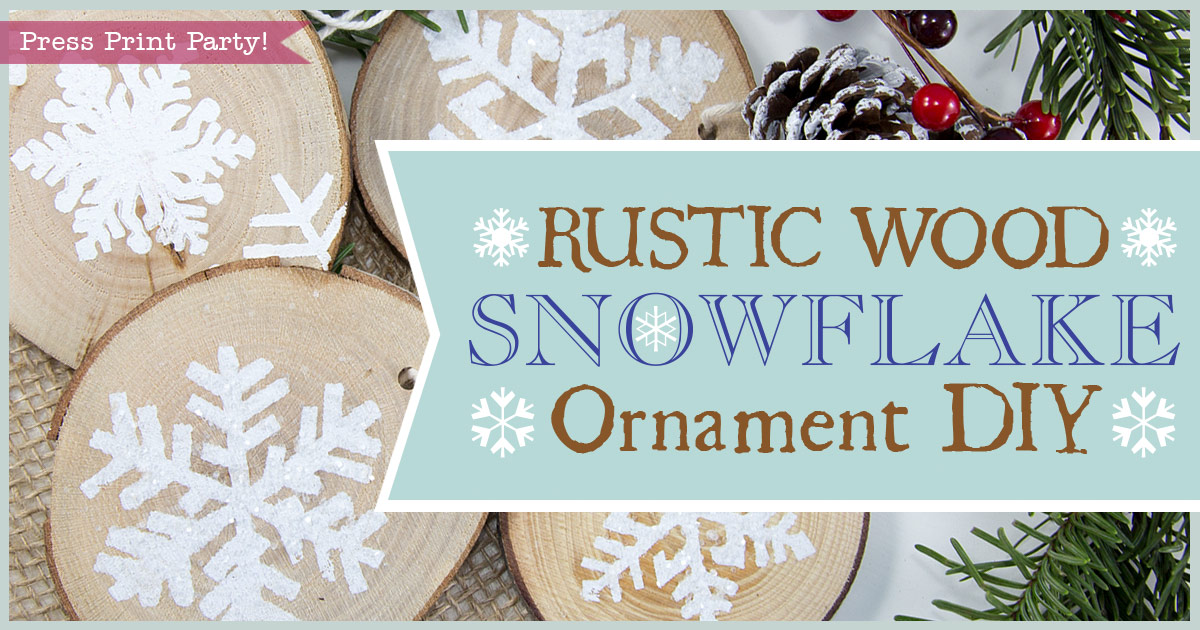 I'm very excited to have teamed up with seventeen fabulous and creative bloggers for the 2017 Holiday Party Hop. We're all sharing some wonderful holiday entertaining ideas all week!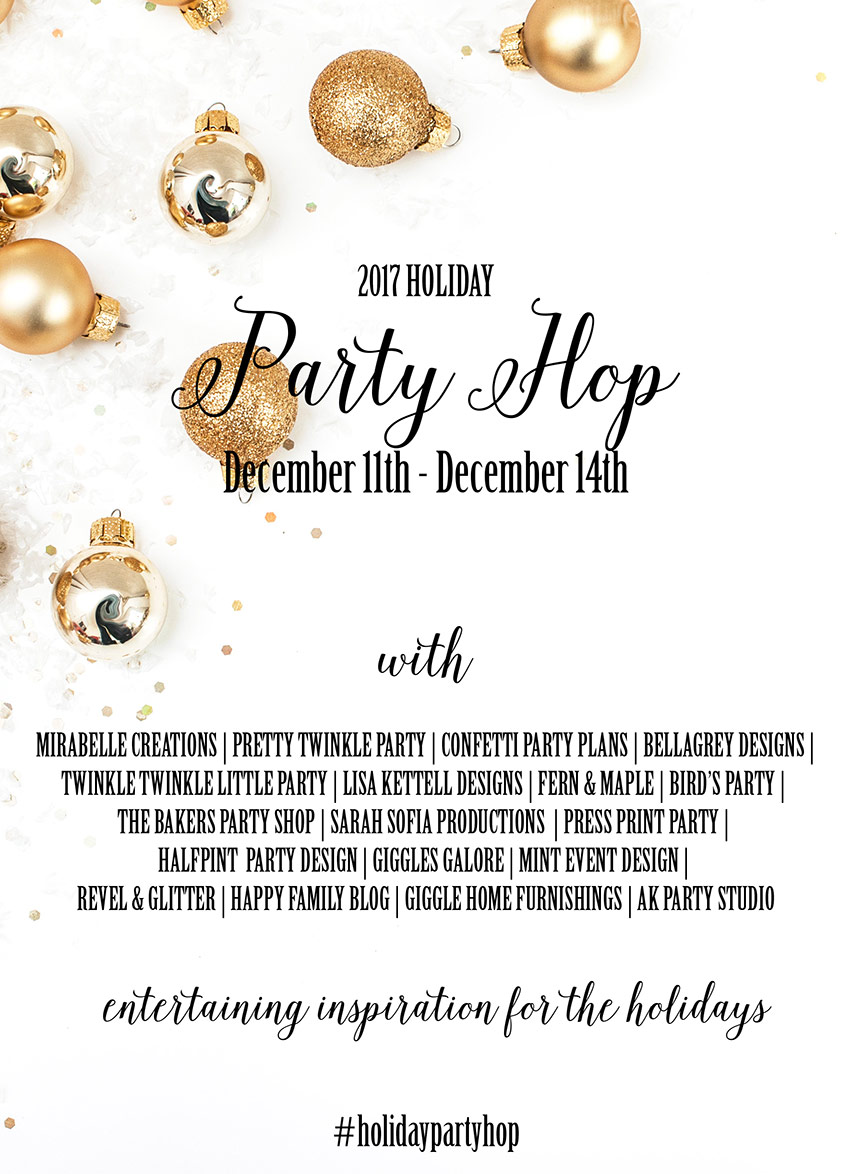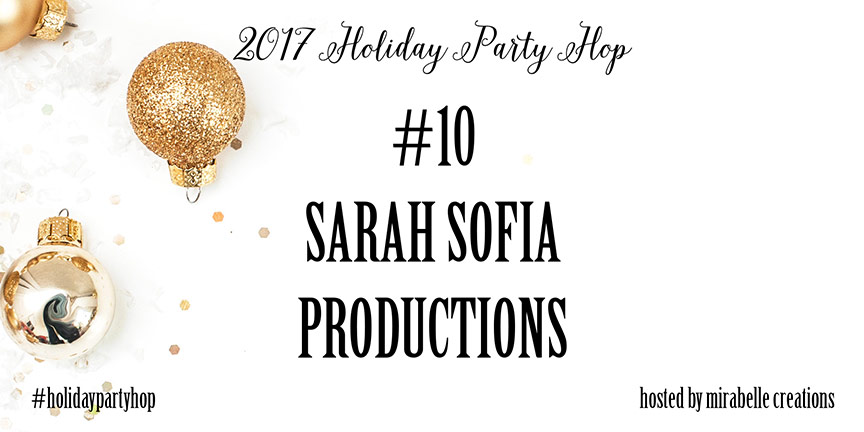 Read my post then scroll to the bottom of the post to move on to the next amazing holiday post in the hop.
Rustic wood snowflake ornament DIY
We have a tradition in our family where we make a new Christmas ornament each year.
My kids love to remember each ornament as they haphazardly put them up on the tree.
This year, we had a fabulous winter themed Vacation Bible School (in the hot California summer) where we taught the kids how to make these terrific and easy wood snowflake ornaments.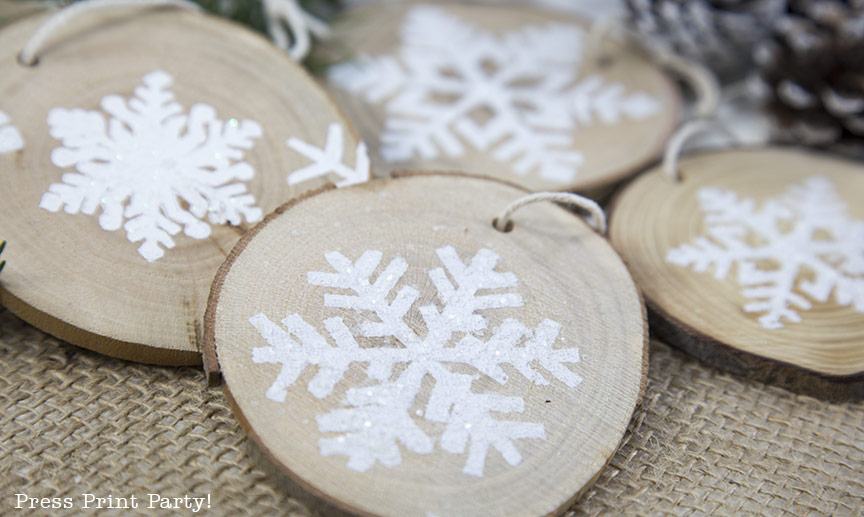 This post may contain affiliate links at no cost to you, so you know where to get all this cool stuff.
Materials
Wood rounds with a small hole for hanging – 3-4 inches work great. If you have a chop saw you can make your own, if not, you can find them on Amazon.
String
Clear wood finish spray
Instructions
The whole thing is pretty simple really.
We cut the stencils into individual snowflakes to make it easier for the kids to use.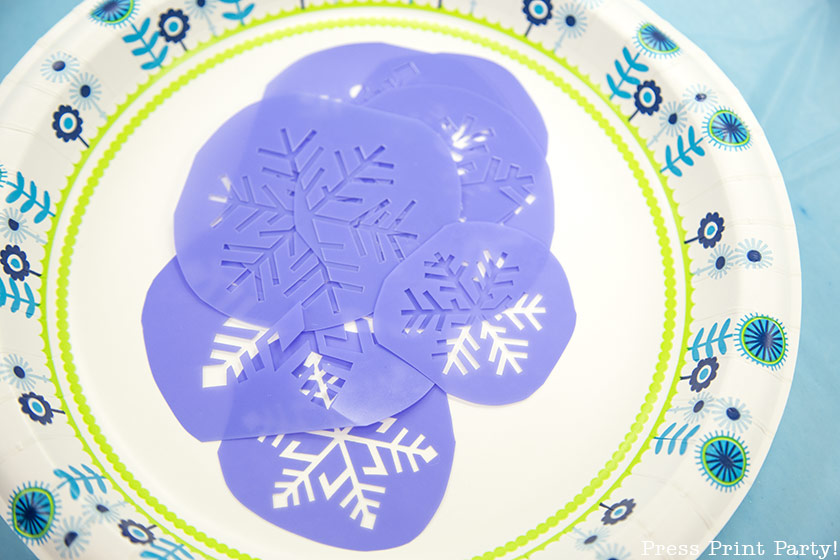 Place the stencil on the wood round.
Use the make-up sponge to dab the paint. Remove the stencil.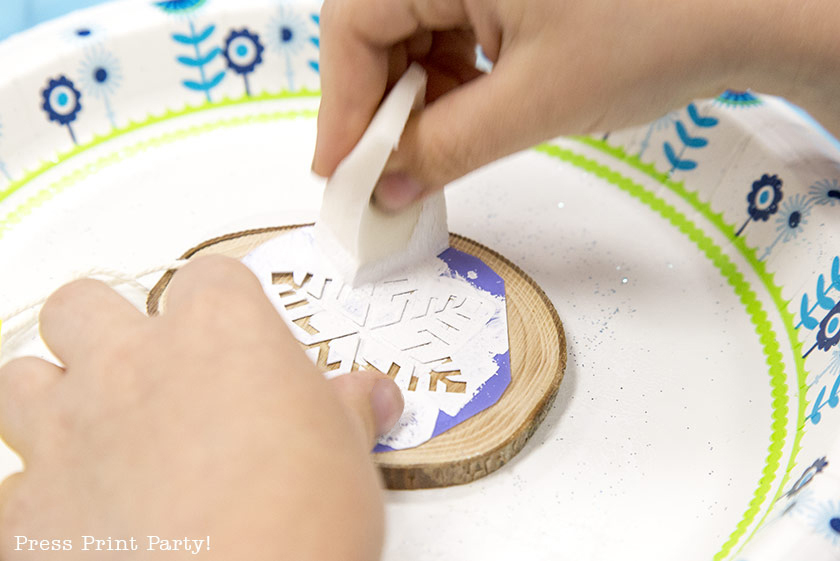 Before the paint dries, shake the glitter on it. You can use all kinds of glitter colors. We chose white, pink and blue to give the kids a choice. These salt shakers were perfect to shake the glitter.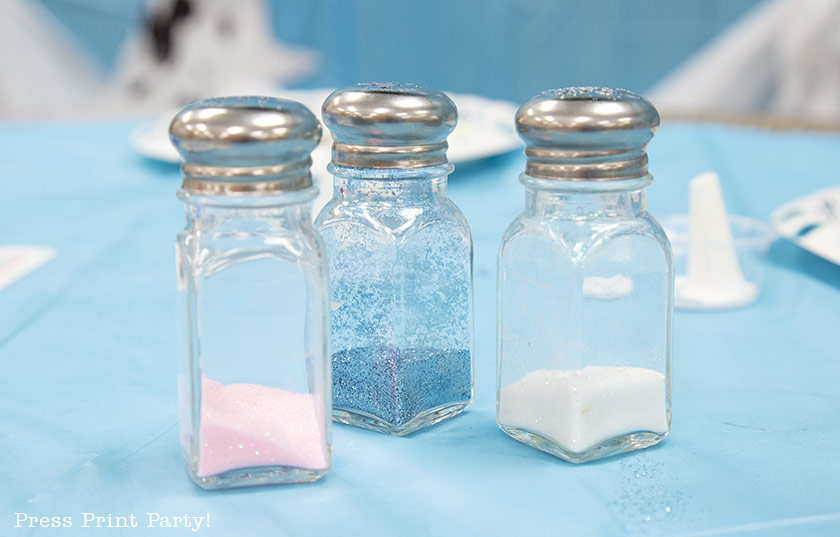 Let dry.
Do the same to the other side if you wish.
Spray a clear wood finish and let dry.
Add the string and enjoy!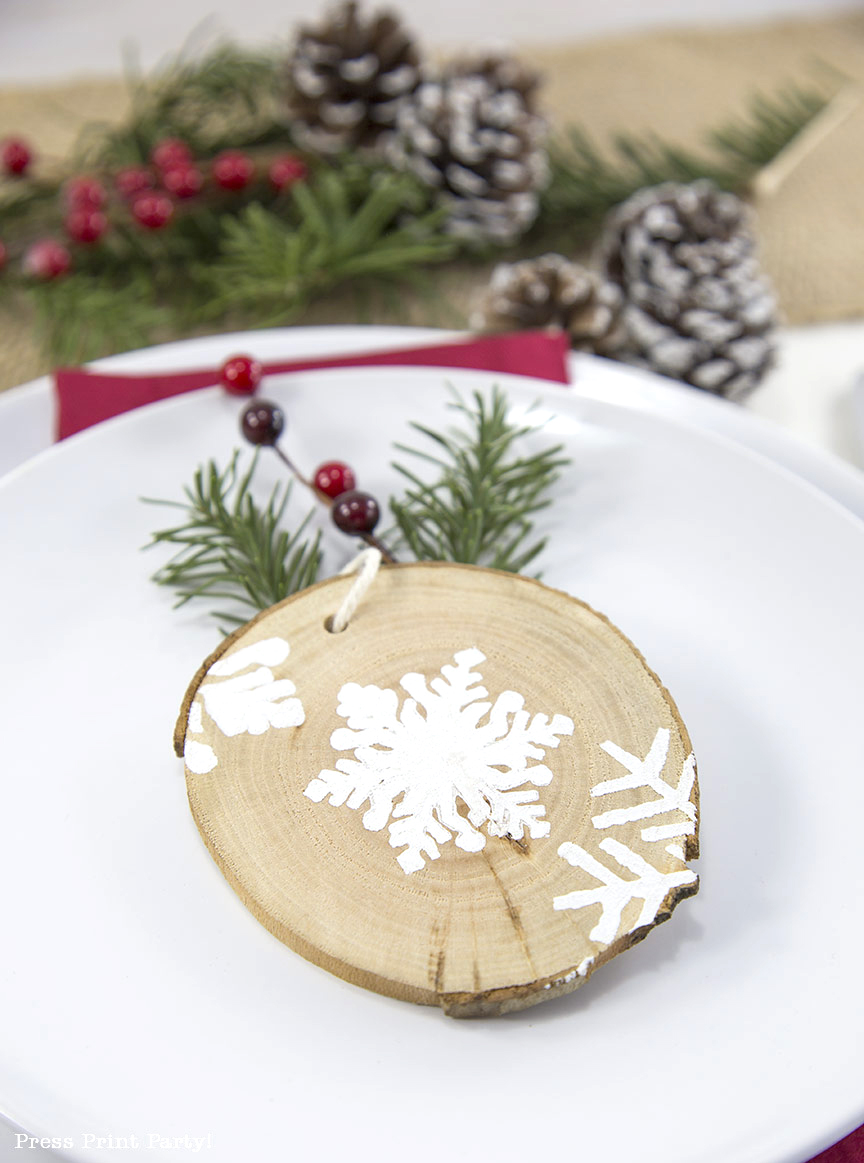 These rustic wood snowflake ornaments make quick and beautiful little gifts for your guests or tags for presents too!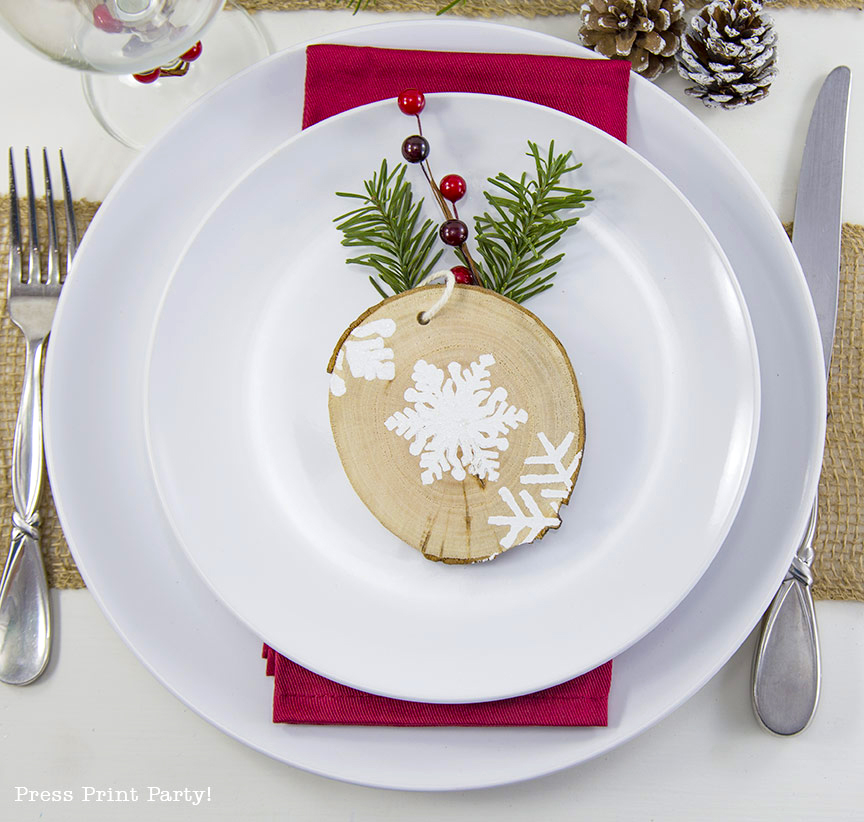 Pin it for later!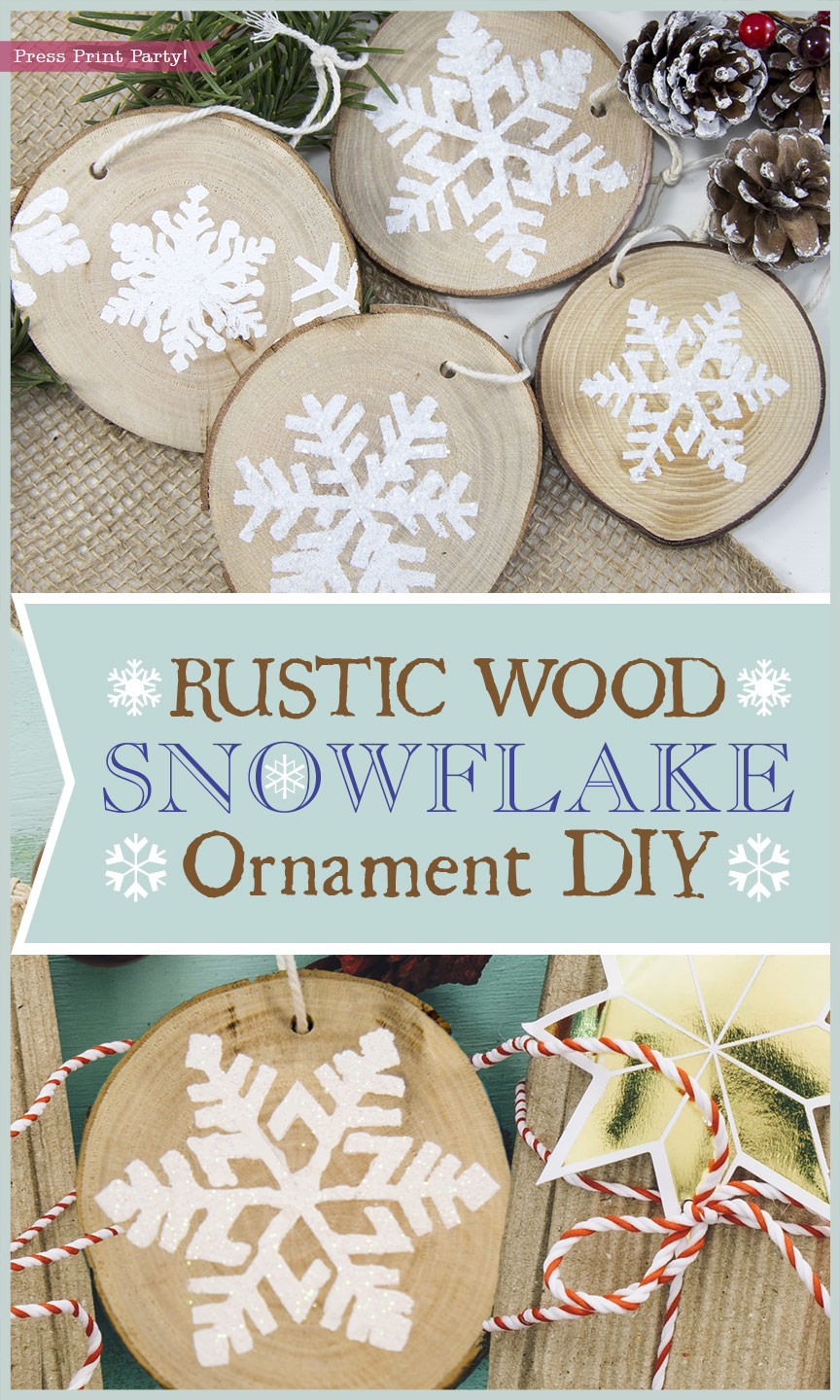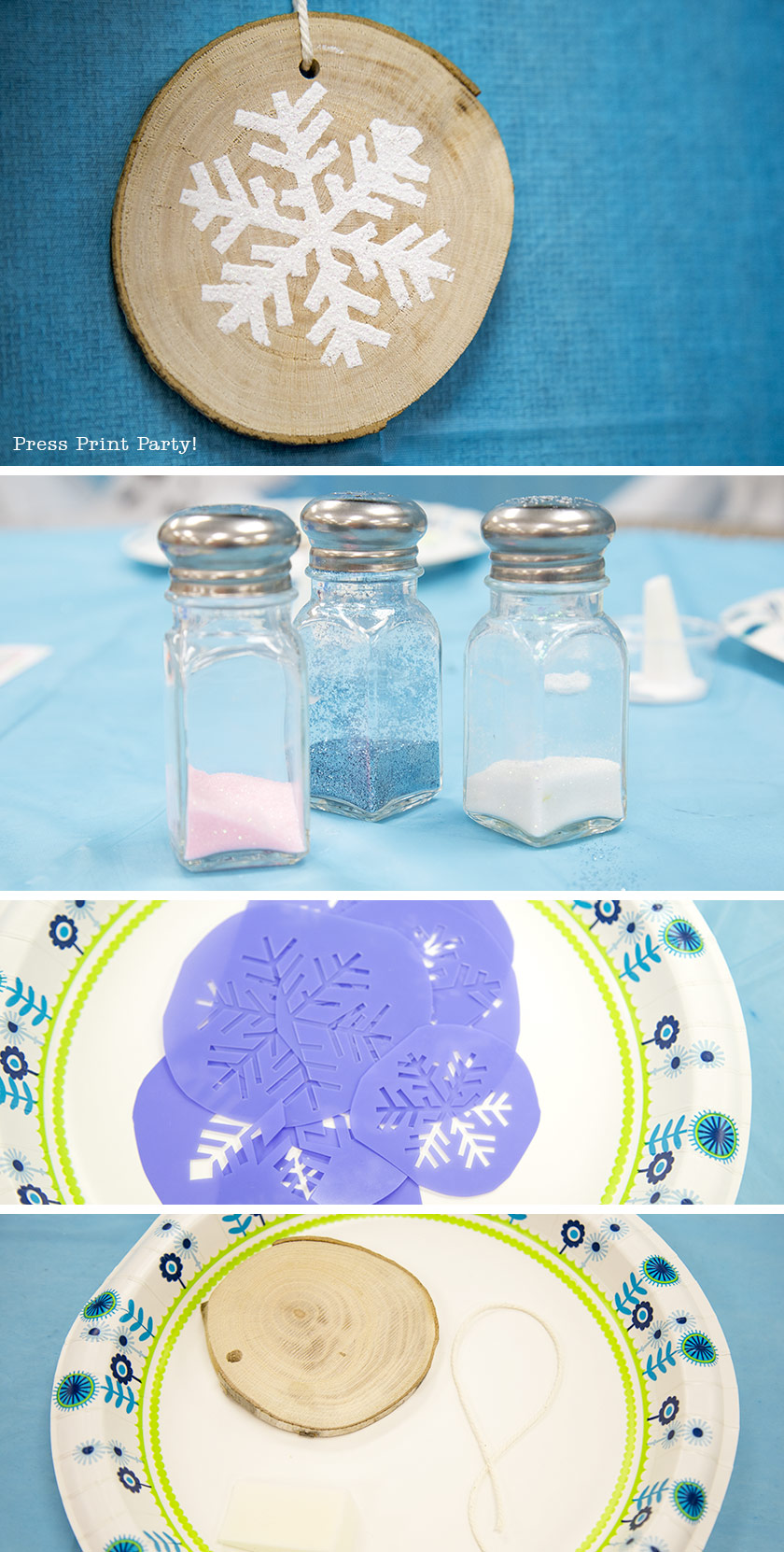 Continue on to the talented Bri of Halfpint Party Design for more holiday party fun!