A teapot cupcake cake works great at tea parties. It looks like a teapot cake, but it's not as complicated to bake or put together.
Tea parties are the best. Both kids as well as adults love them. You get to drink tea with real cream and stuff your face with all those wonderful, little sandwiches all while enjoying the company of your best friends. What's not to like?
And… I'm going to make your life easier by showing you how to make this gorgeous teapot cupcake cake. See how nice it looks with my chalkboard party printables.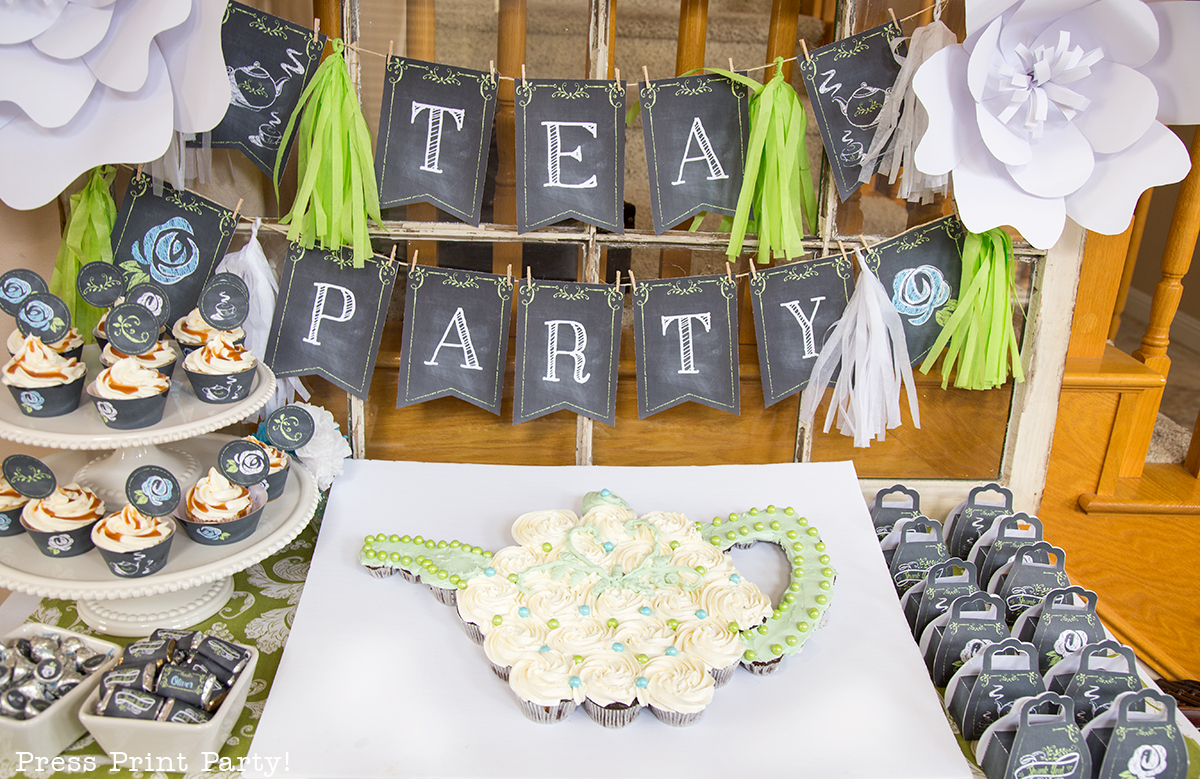 What you need:
A white foam board about 2′ 1/2 x 2′
Cupcake recipe or cake mix
A

Wilton 1M tip

for piping
Any other candies or food coloring that would fit your color scheme
Download & Print Your Free Teapot Cupcake Cake Template
First download the FREE teapot cupcake cake template below and print it as reference for later.
If you've already subscribed, you can get the password from the bottom of any email I send and go directly to the Free Downloads Library.
Bake & Decorate your Teapot Cupcake Cake
Mix and bake 20 regular cupcakes and 11 mini cupcake. You may want to make sure to use white cupcake liners as bright colors might distract from the frosting. But hey, it's your cake, go wild.
Once the cupcakes have cooled go ahead and place each cupcake on the foam board following the arrangement on the printout. The easiest thing to do is start at the middle and work your way out.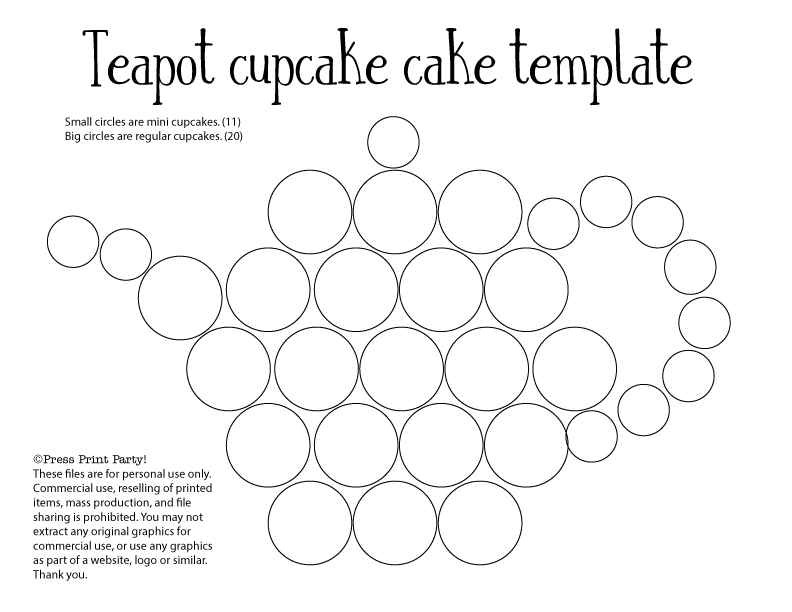 Once you're happy with the placement, make the buttercream frosting and pipe a little bit of it under each cupcake as you gently remove them one by one and put them back on the foam board. This ensures they don't slip during transport.
Now pipe your frosting on each regular size cupcake. Here I used white frosting with a Wilton 1M tip in a swirl pattern. But you could frost it flat like a cake also.
I frosted the mini cupcakes on the spout and handle flat and in a different color so they'd pop.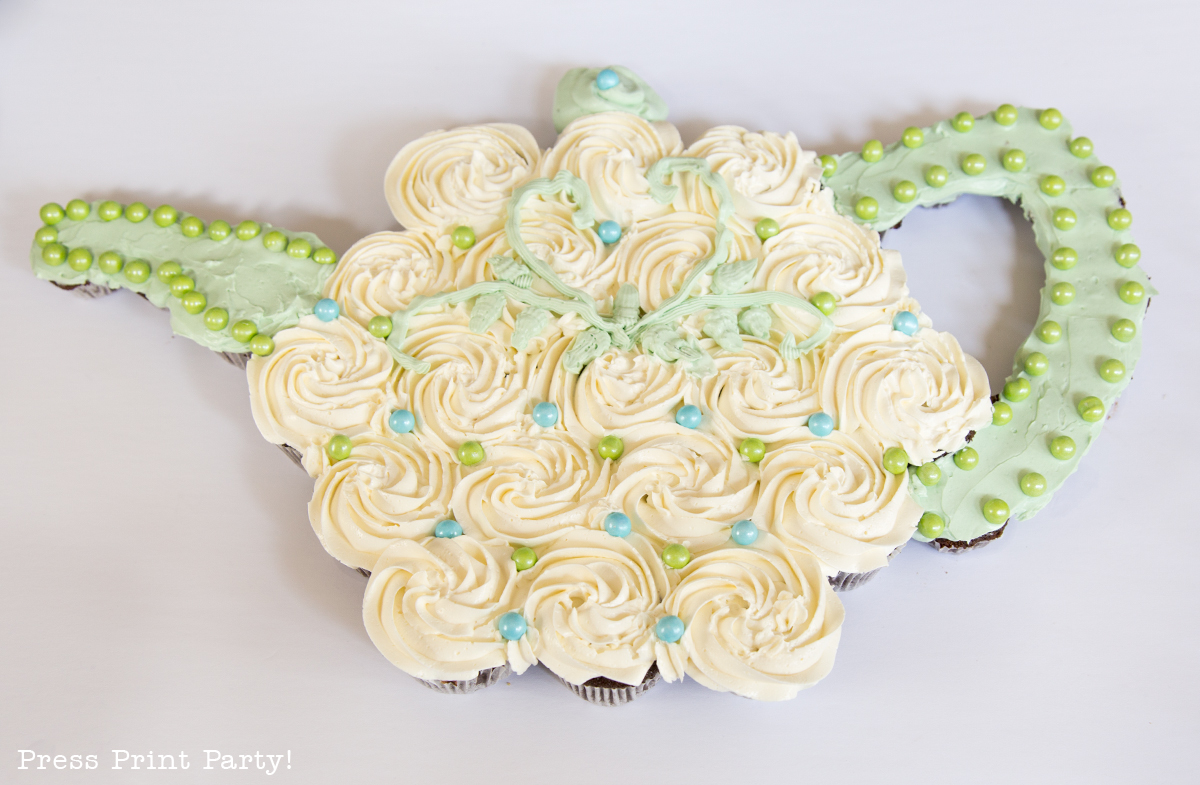 I piped the vine design on the top to match the chalkboard tea party printables from my Etsy shop. But you can change your decorations and color theme depending on your party colors or mood.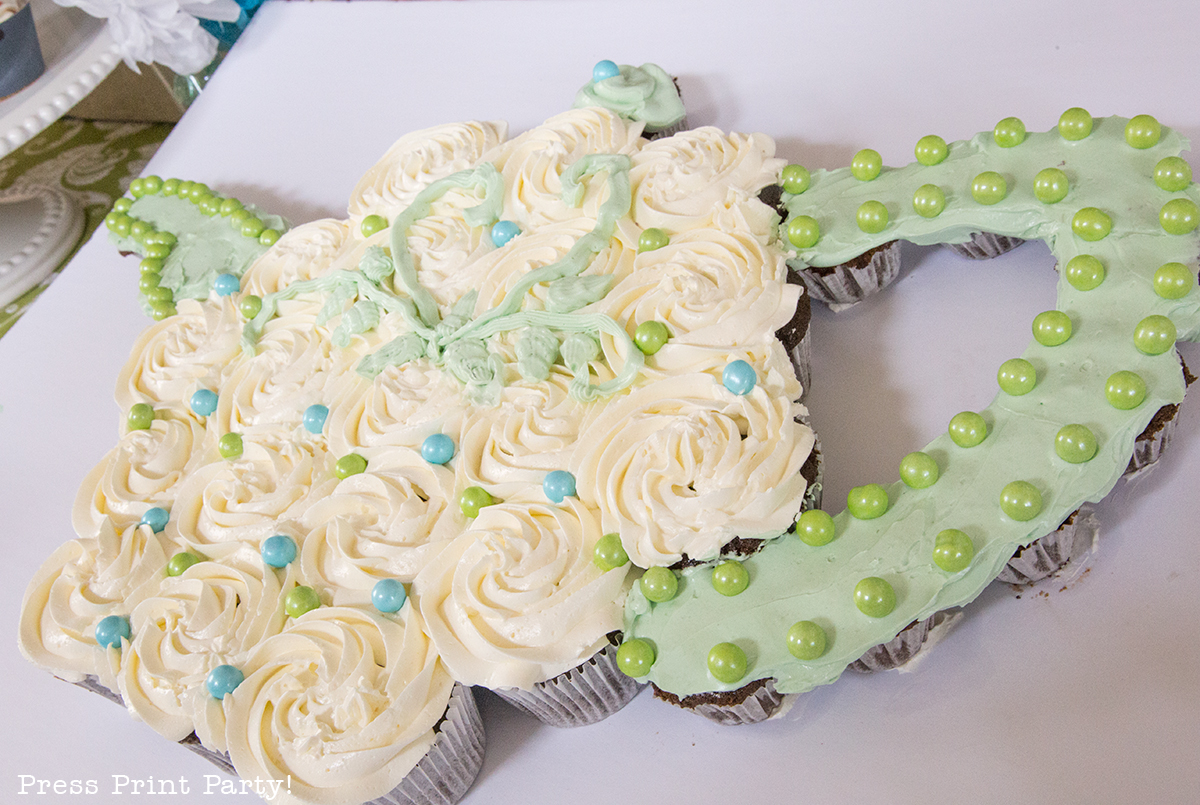 You could add flowers or a variety of pretty candies.
This party was for a boy's baby shower so I went with green. If it had been a girl I would have rocked the pink pretty hard 🙂
And that's it. Stick with tradition or go totally wild, see what works for you.
I'd love to hear from you and see what other ideas you've come up with, so don't forget to comment below.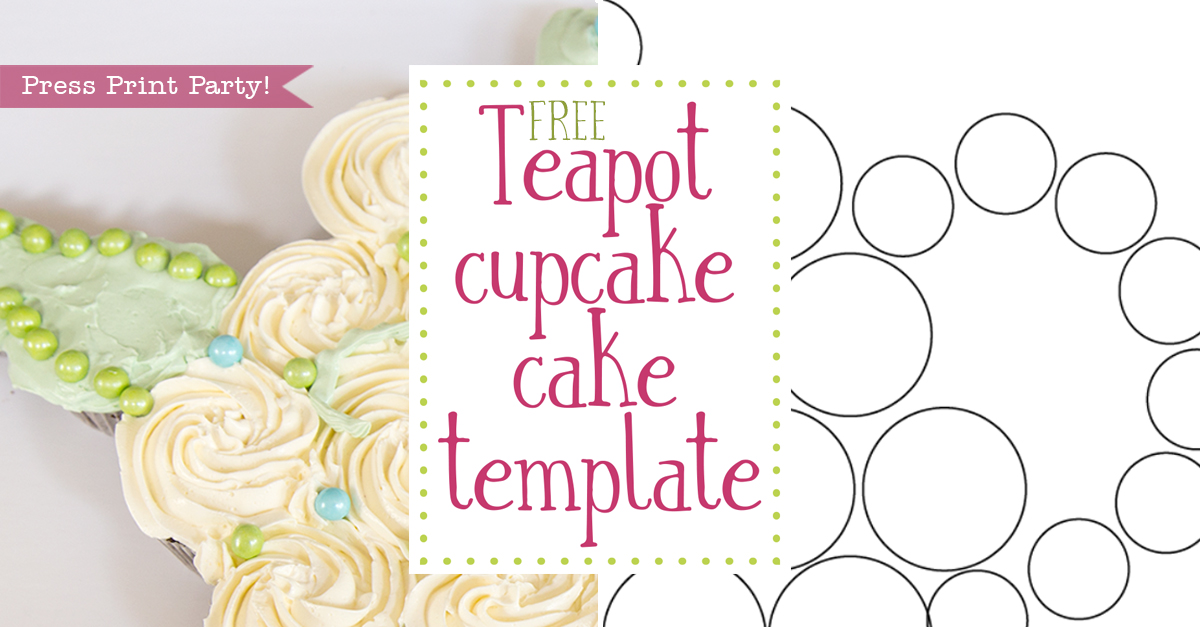 <div>
Check out our birthday printables