Wild One 1st birthday parties ideas are all the trend and I can see why. All those teepees, arrows, and feathers make Indian tribal parties really fun to decorate and those elements bring a rustic and cozy feel to any party.
This post has been sponsored by Fontbundles.net. I only work with brands I use and love so I know that you'll love 'em too. This post may also contain affiliate links.
This Wild One cake topper is fast and easy to make with just a little know-how and your Cricut or other cutting machine.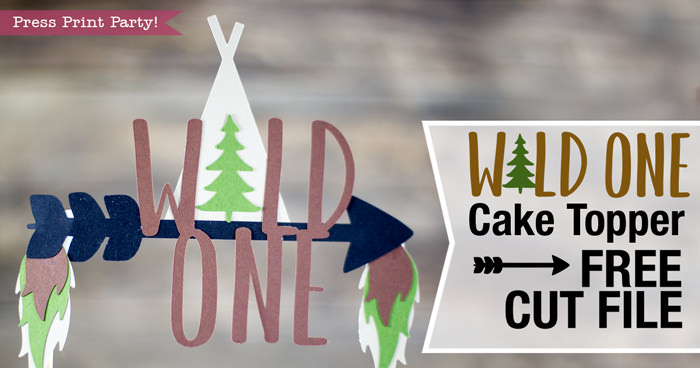 When Fontbundles.net contacted me to make anything I wanted with their amazing fonts and craft bundles, I jumped at the chance.
Fontbundles.net is where I'd already bought several of my fonts and graphic files so I knew they'd have a great bundle to inspire and motivate me.
There was so much to choose from!
I used several items from their latest craft bundles to make this topper. It had so many fantastic SVG files and fonts that it was hard to choose. If you have a Cricut or cutting machine go check out their vast selection at incredible prices. You won't regret it.
I totally fell in love with the font I chose to type "WILD ONE": Sweet Bear. You'll see that one again in one of my sets, I guarantee it.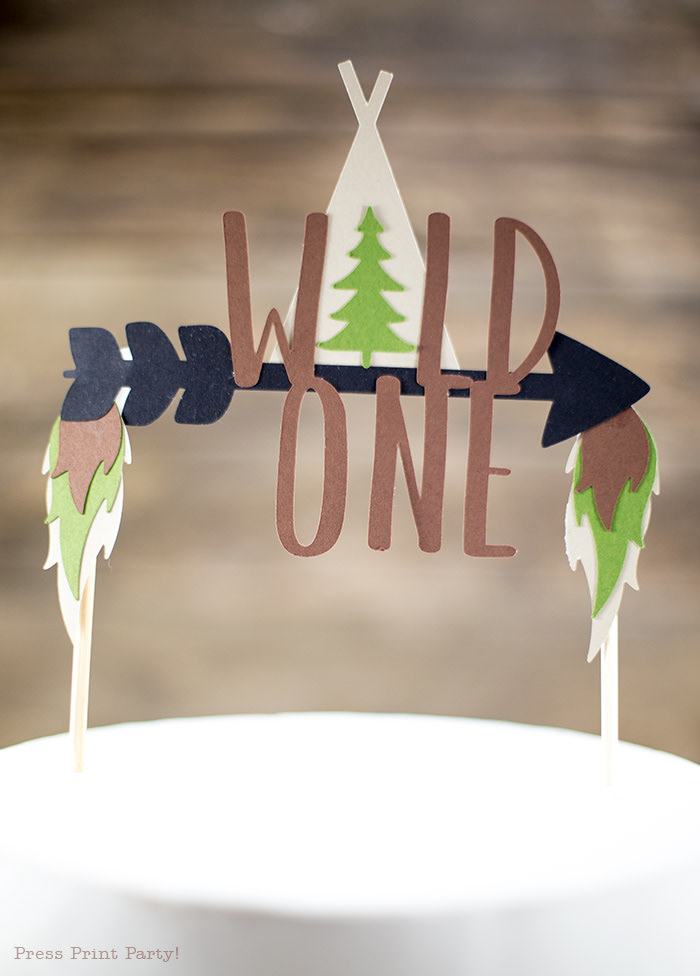 Wild One Cake Topper Materials
You will need:
4 sheets of cardstock, one brown, one black, one green, and one tan.
2 wooden BBQ sticks
Cricut or other cutting machines
Stick glue
Tape
SVG files (Get access to the files at the bottom of this post)
The ZIP file contains 4 SVG files. Each SVG file is named for the color paper you need to use with it.
Refer to your machine's instructions to cut.
Once all the elements are cut you're ready to assemble.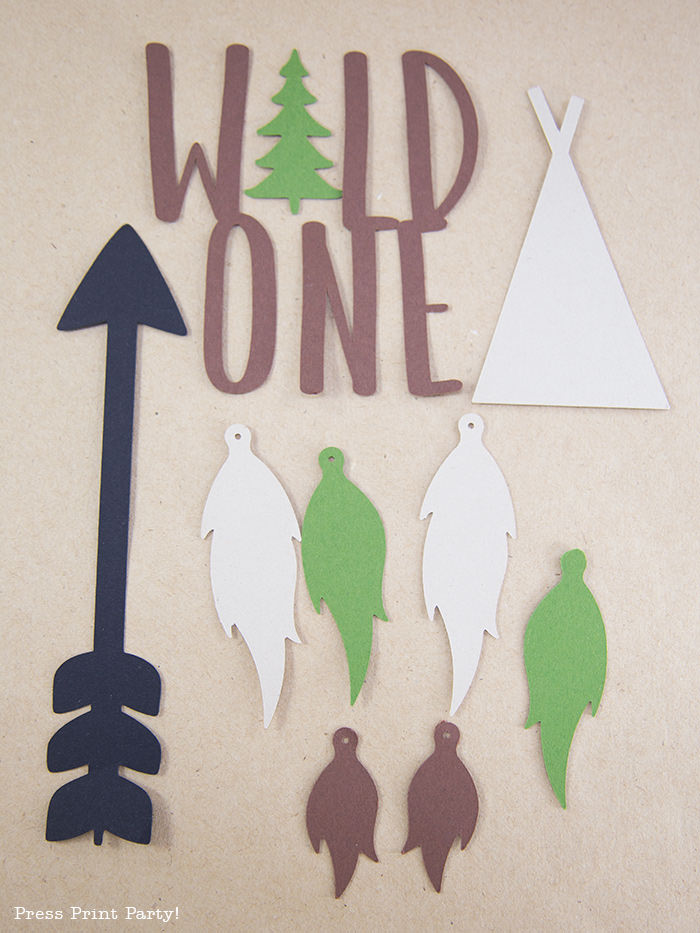 I tried assembling this a few different ways and this seemed the best to me:
Place the arrow on a work surface and first glue the wording to it making sure to leave the proper sized gap between the two groups of letters.
Then glue the tipi to the back of the letters and the tree on to the tipi.
Stack and glue the 3 colored feathers together and glue them at both ends, behind the arrow.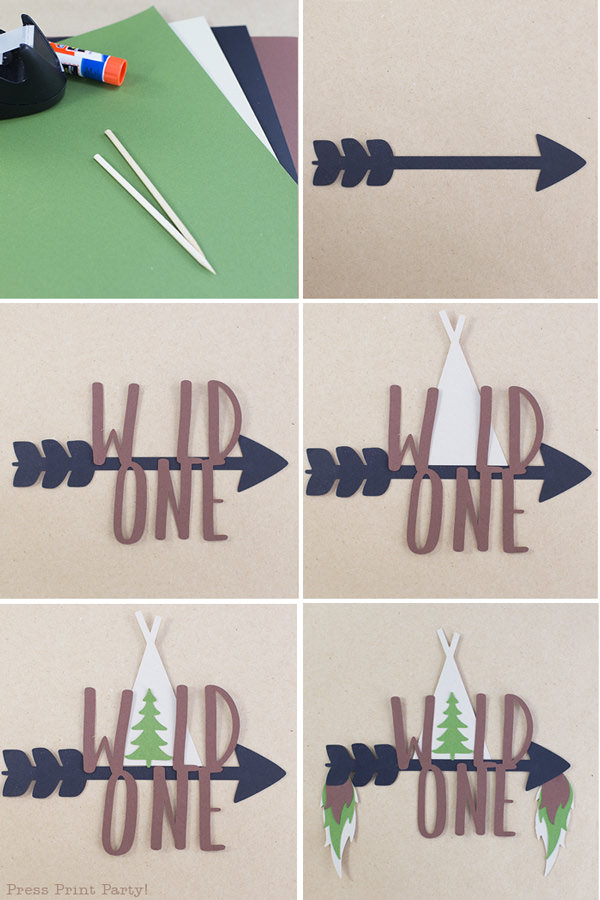 Tape the wooden BBQ sticks behind the feathers and stick in your cake.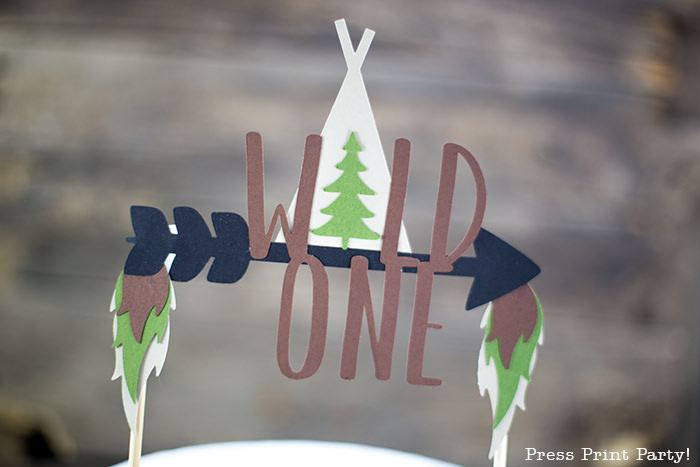 A truly amazing cake topper done in no time that will make you look like a pro.
Thanks again Fontbundle.net for all the fun elements. You help me to be more creative!
Happy birthday, little wild one!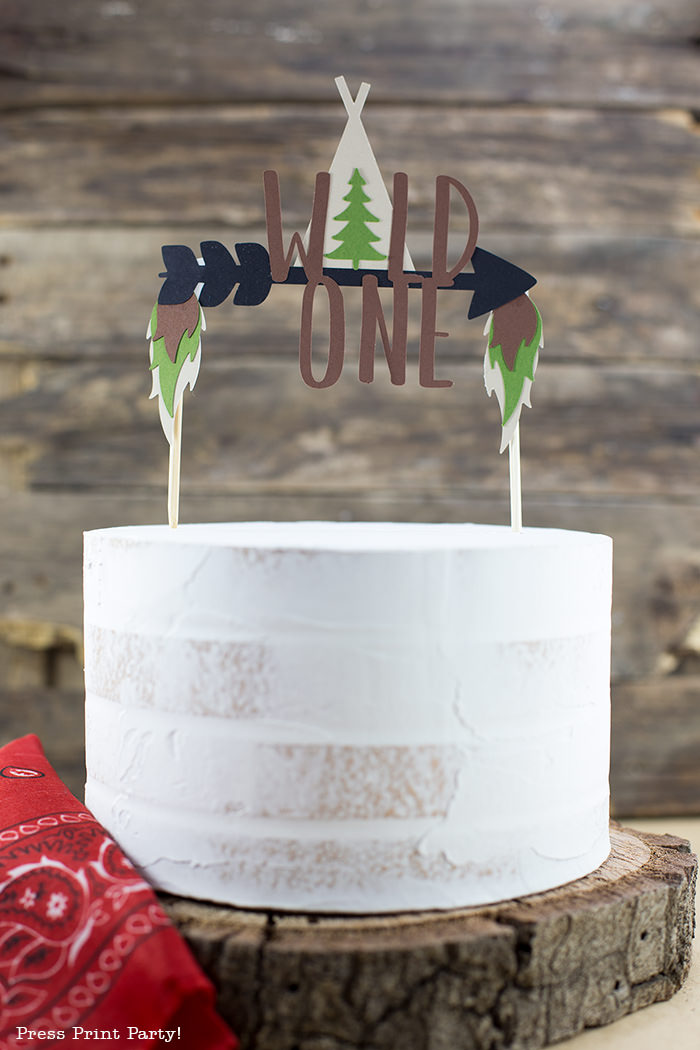 Don't lose it, pin it: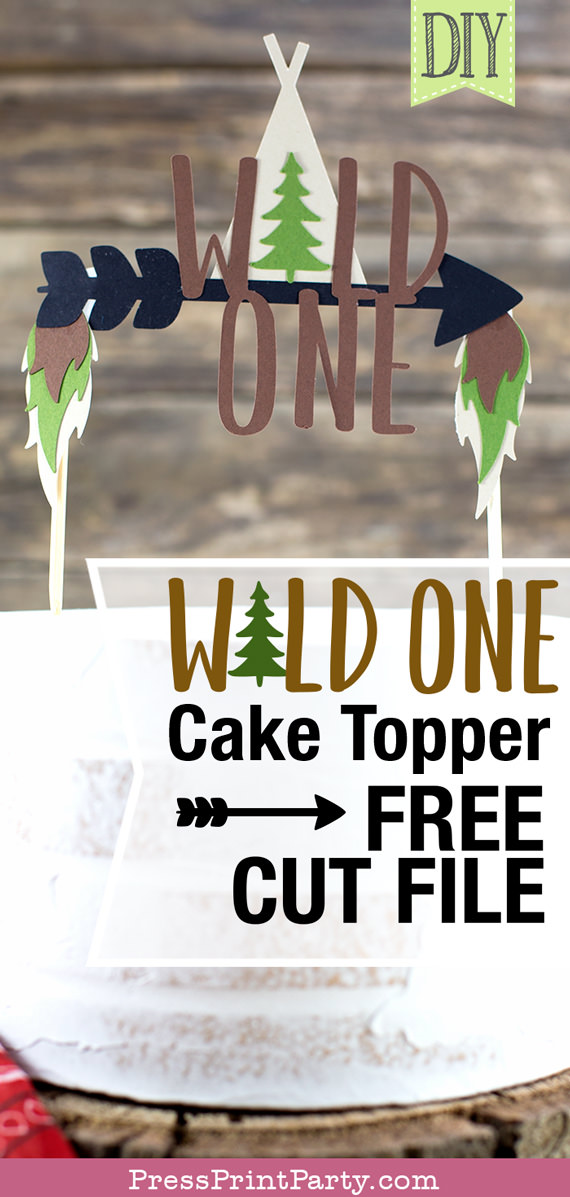 Get Your Freebie:
If you've already subscribed, you can get the password from the bottom of any email I send and go directly to the Free Downloads Library.