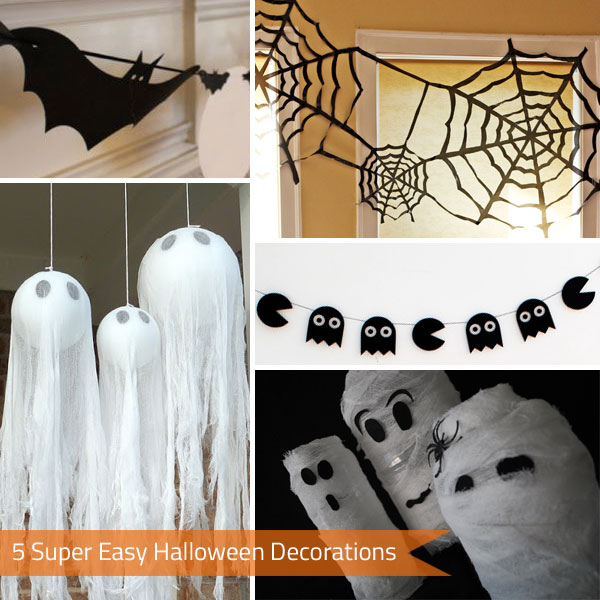 You probably already have everything on hand to make these super easy Halloween decorations. I love seeing a project I can do without having to go to the store to pick up some obscure item.
And they all come with great tutorials!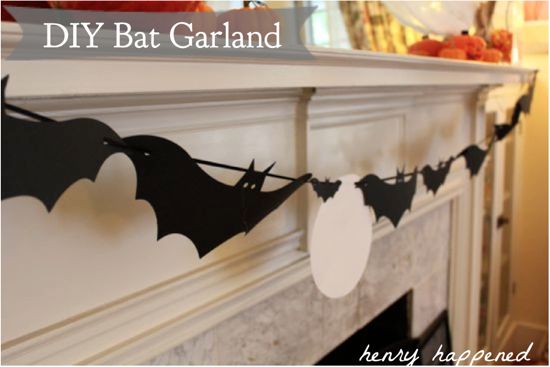 DIY Bat Garland

If you have black construction paper, you can dress up your mantle with these cute bats from Henry Happened. They come with a free template in 4 sizes!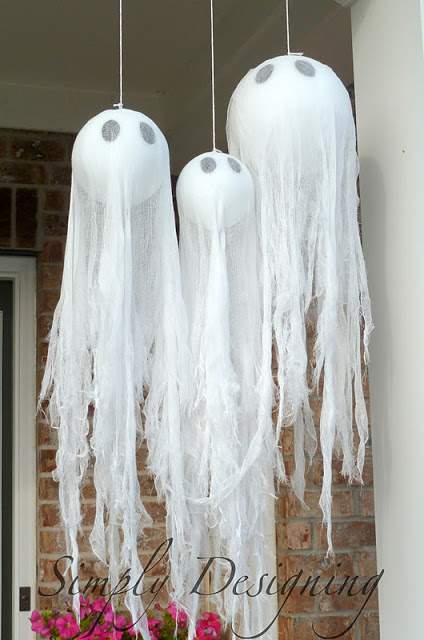 DIY Hanging Ghosts
Ok, I may have to go to the store to pick up some Styrofoam balls, but I just couldn't resist the simplicity of these hanging ghosts from Simply Designing. The clincher is that they're a Pottery Barn knock off! (And they look a bit like Jack Skelington)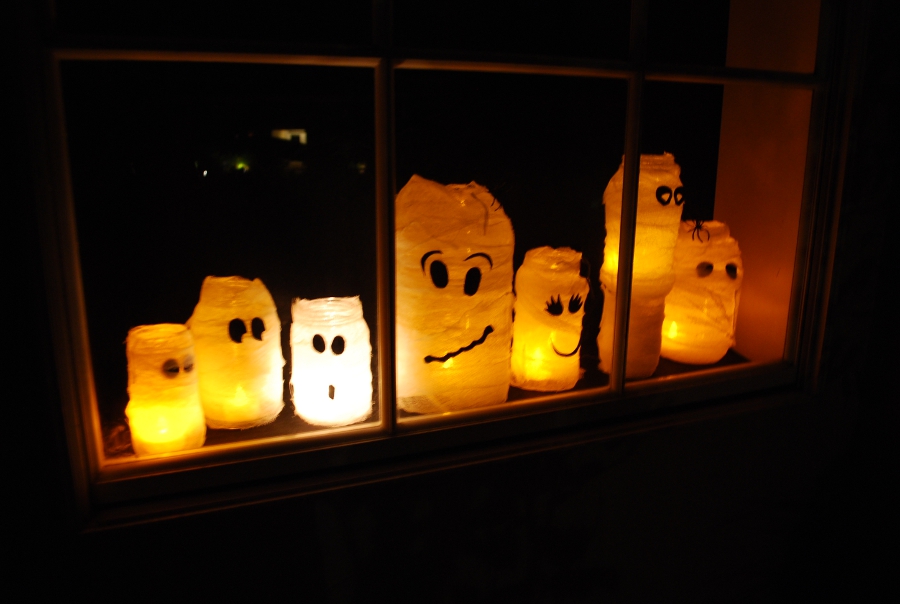 Halloween Ghost Jars
If you're like me you have tons of glass jars in the garage. Here's a great way to use them. I love how the kids can help make these ghosts jars from Crafting Mom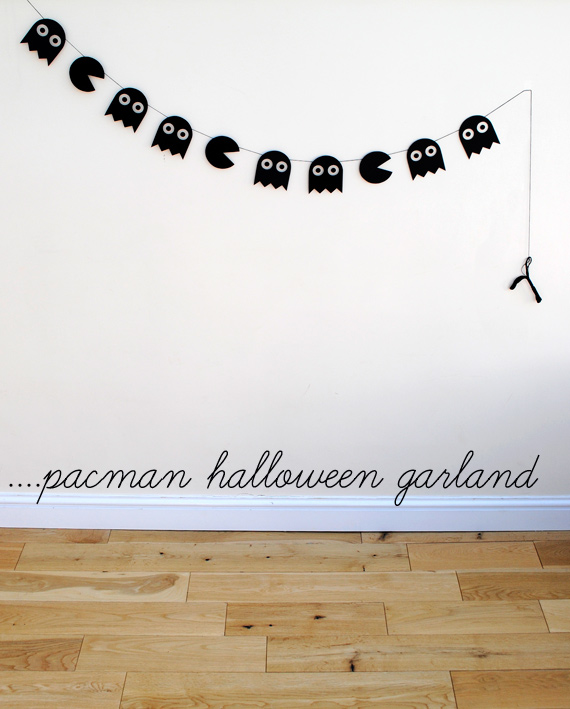 Pacman Halloween Garland
I had a good laugh when I saw this clever Pacman garland from Minieco. Reminiscent of the 80's playing way too much Pacman. It also comes with a printable template.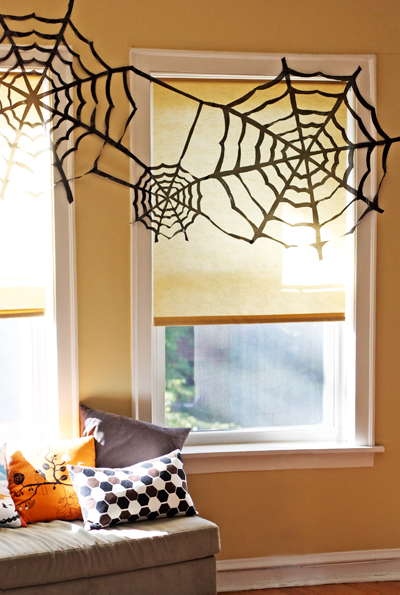 Trash Bag Spider Webs
How about utilizing something ugly to craft something amazing! It's time to put those leaf bags to good use and make these trash bag spider webs from How About Orange.