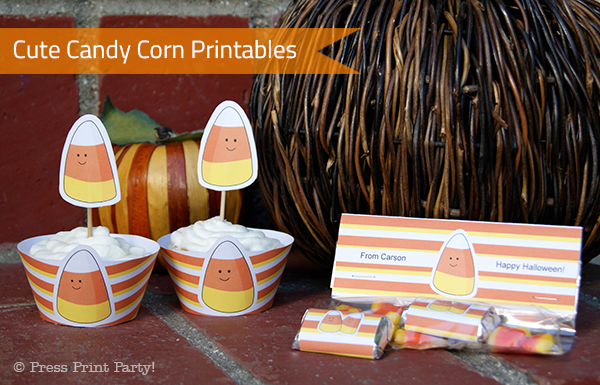 Do you LOVE candy corn? My kids sure do! Personally, I use it mostly for decorating in glass jars and such. It seems every year though my decorations disappear at an alarming rate. The kids think they're sneaky to steal only one candy corn at a time and not from the same jar. If they could resit and only take one one or two a day I bet I wouldn't notice.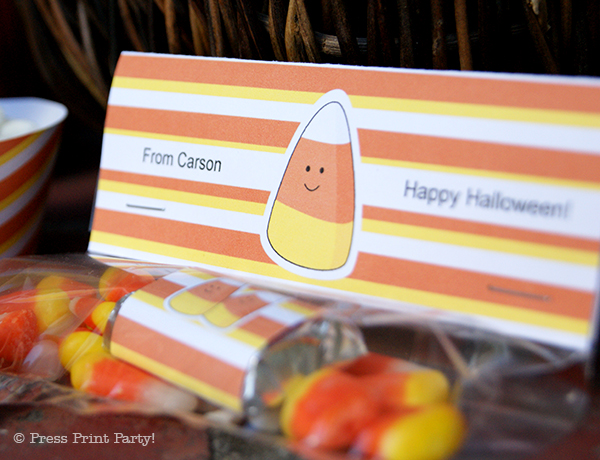 This candy corn printable set is only $3 in the shop and is great for bringing cupcakes or little treat bag to the class.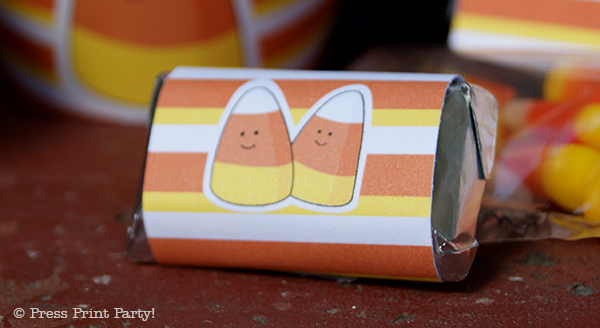 While you're at it you might as well go the extra mile and make some candy corn cupcakes to go with the cupcake wrap.