I'm so excited to announce that my printable calendars and habit trackers have gotten an overhaul for 2019, with two more designs to add to the mix.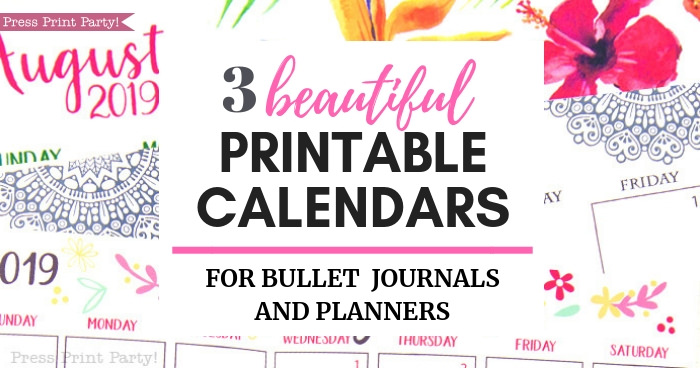 Get organized and save time! You can stop spending your time drawing a new monthly calendar and habit tracker every month! You can print and paste one that fits your style.
The very popular Watercolor design is still available but a creative mind sometimes cannot be stopped. And so I've created a Mandala coloring design and a Whimsy design to keep things fresh.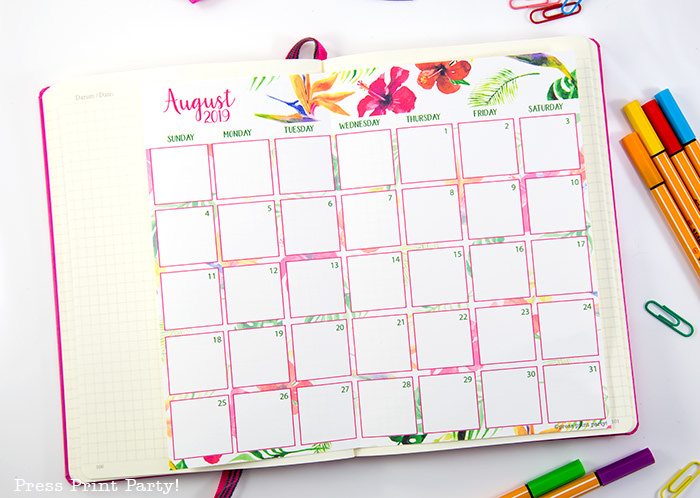 I've noticed that Bullet Journal enthusiasts love to color mandalas in their journals. So I've created this calendar with a new mandala to color each month.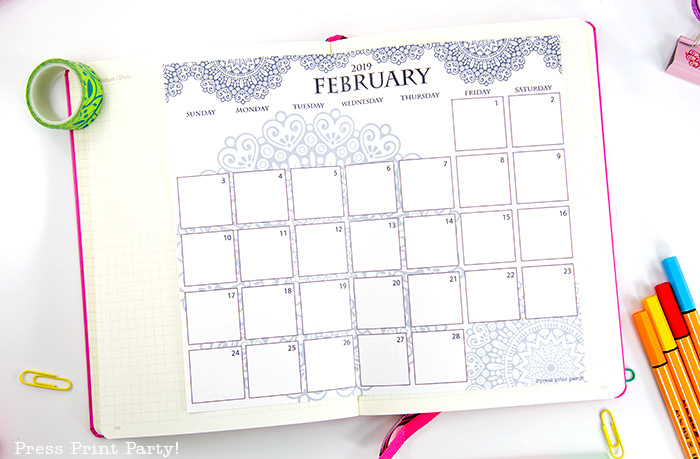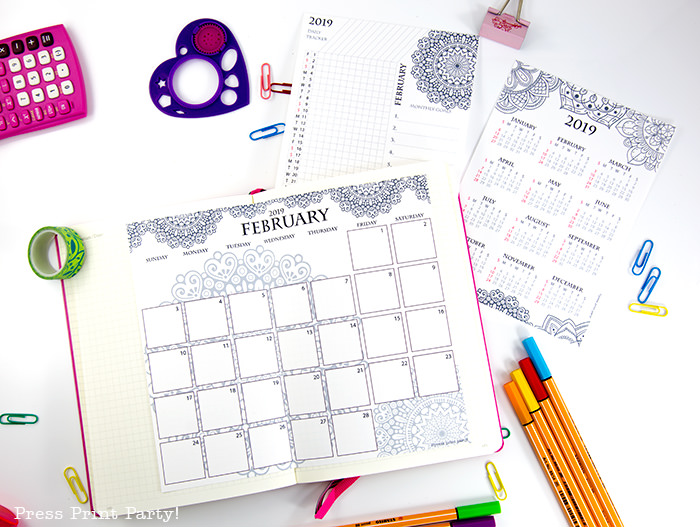 I love the fact that each calendar will have the personality of its owner by the colors and the coloring pattern they choose. You can, of course, always leave it black and white, which I find super elegant.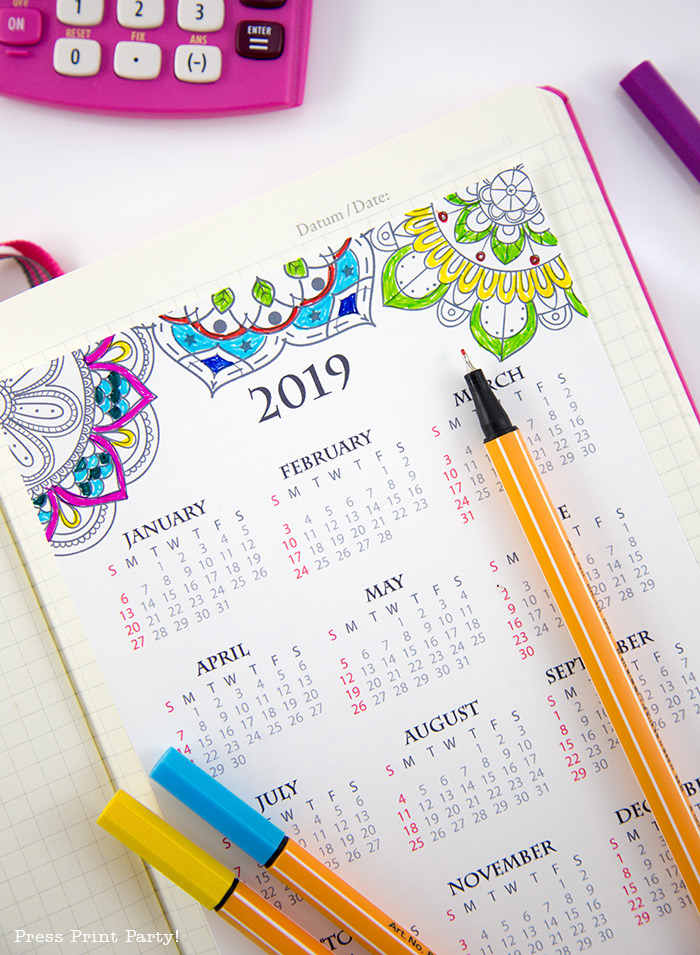 Naturally, I used my favorite Stabilo pens for coloring. I talk about these amazing pens in my 5 Essentials to Start Your Bullet Journal the Right Way post.
The Whimsy design is just fun. A bit more bouncy than the Watercolor design, it brings a little happiness to each month.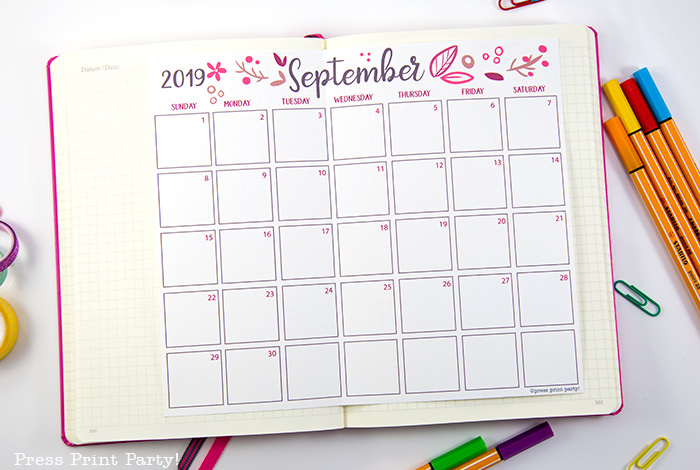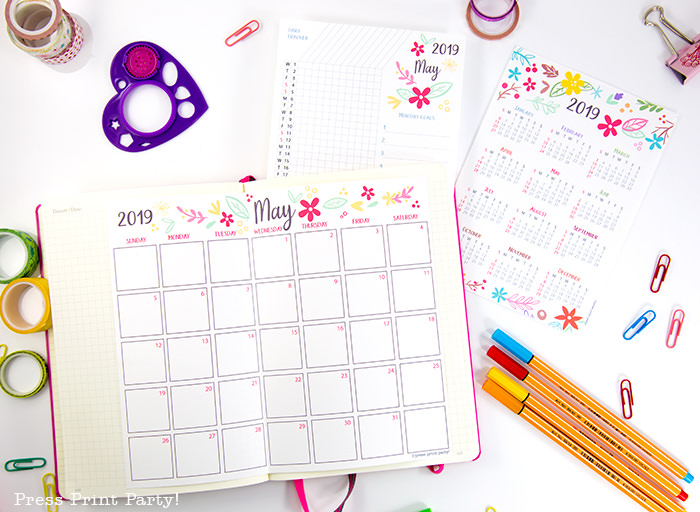 Each set comes with a monthly calendar to paste at the beginning of each month. They are perfectly sized for the A5 planners but also can be printed full page size for the three-ring binder users.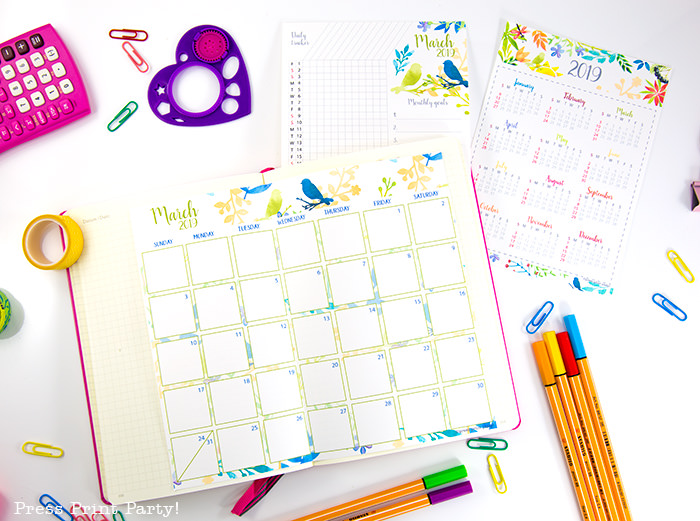 The habit tracker is a must to solidify these personal or business habits you want to develop.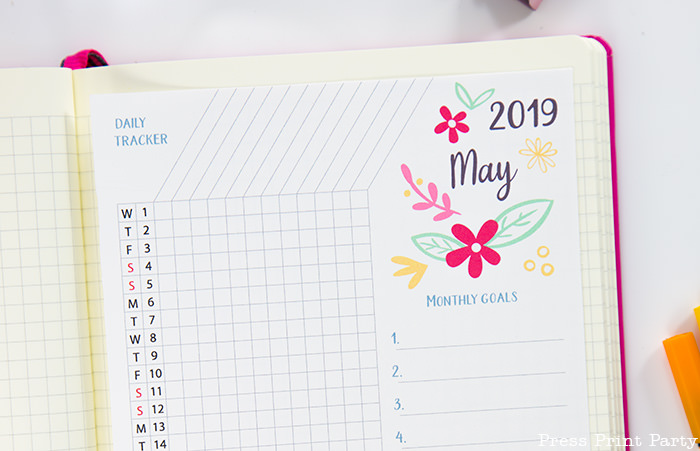 Check boxes can be very addictive and just scream to be checked. You may find yourself laying in bed in the evening and finally getting up because you know there's still a couple of things you need to do and check off (It may or may not have happened to me a couple of times).
The one-page 2019 calendar works great at the beginning of your planner for a quick at-a-glance look at the whole year.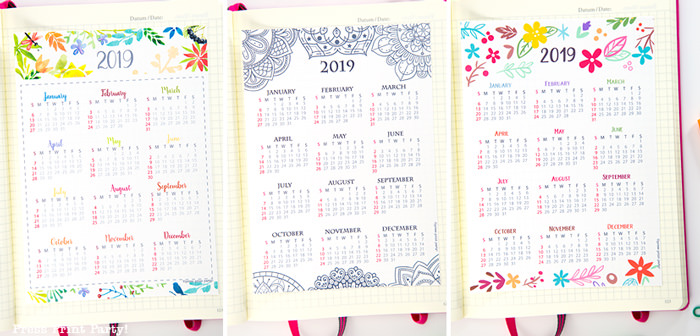 All these calendars are available in my shop either as a set or individually.
But don't take my word for it see what my amazing customers have to say about my Calendars: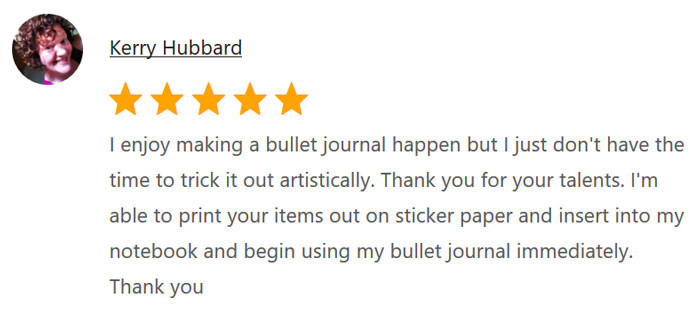 If you're still not sure you want to start a Bullet Journal, I encourage you to check out my 5 Essentials to Start Your Bullet Journal the Right Way post. Stop wasting your money on those expensive yearly planners that will end up being half empty anyway. I urge you to give the self-directed the way of organizing your life a try.
Pin it for later: