My kids adore these EOS lip balms. Hey, what's not to like? They work well, and they're cute and popular. I think I'm sold myself.
These free printables explode with fun and are a creative way to gift them during Valentine's day.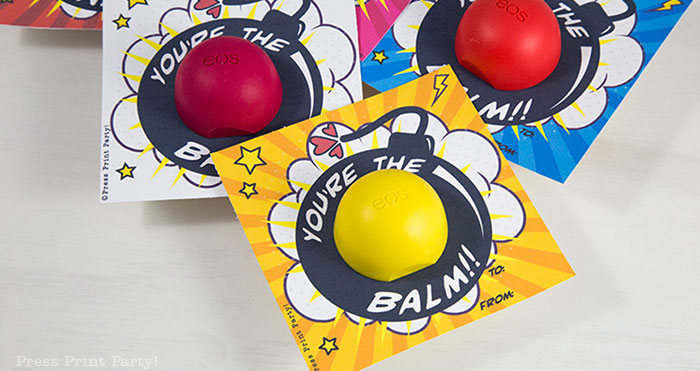 This post may contain affiliate links
These "You're the balm!" Valentine's day free printables come bursting in an array of yummy colors including pink, yellow, red, and blue. Or if you're low on ink or not so excited about replacing a few ink cartridges for the curtain crawlers that messed up your carpet on the last birthday party (your kids), you can go with the less intense white background.
The printable itself does not refer to Valentine's Day so it could be used for a party favor, a Christmas stocking stuffer, a teacher's gift, or maybe a small thoughtful birthday present.

The download link at the bottom of this post has a 2-page pdf with all the colors included. I hope you have an explosively good time with these and please leave me a comment if you've enjoyed them.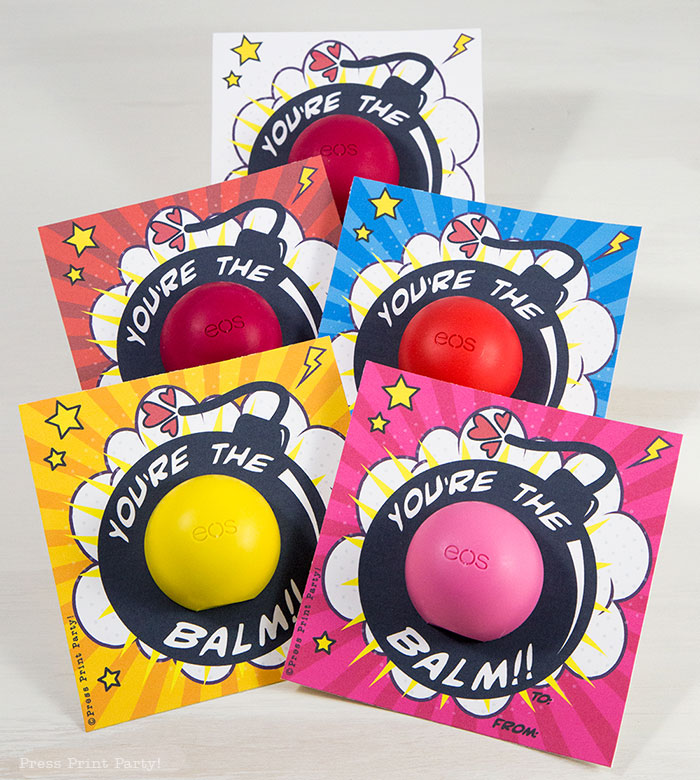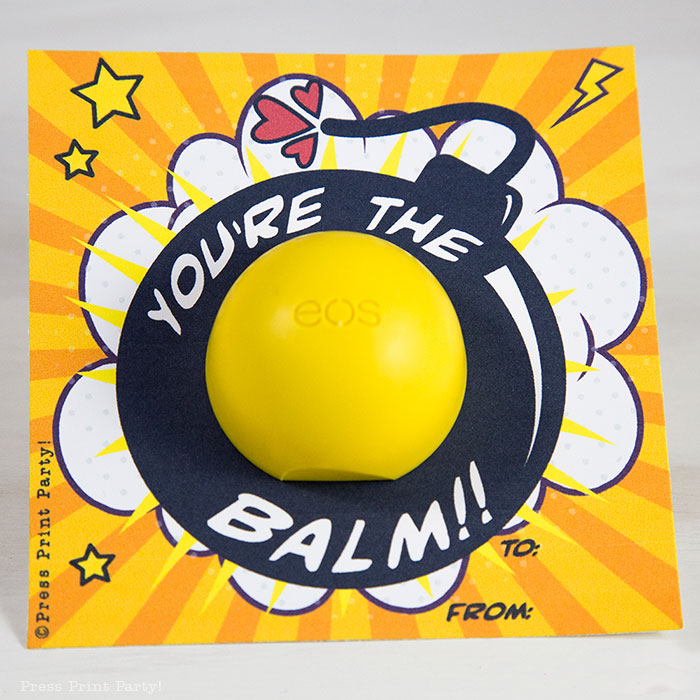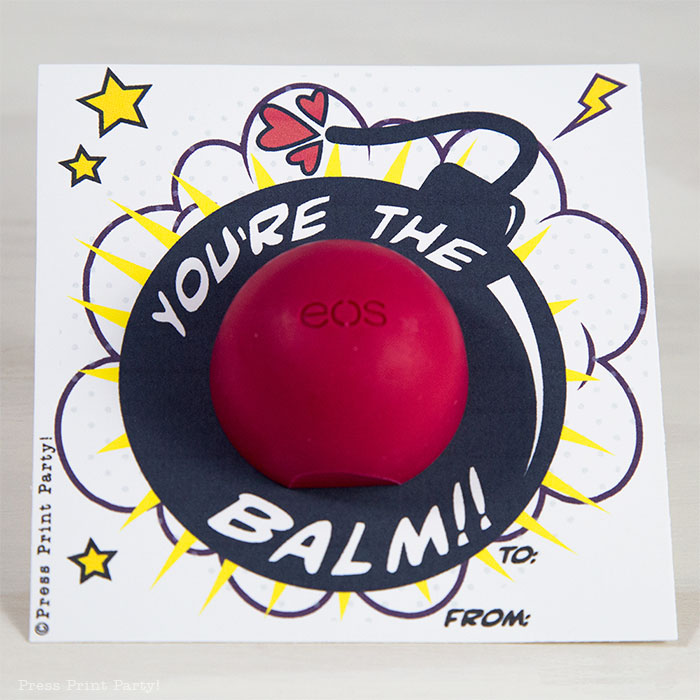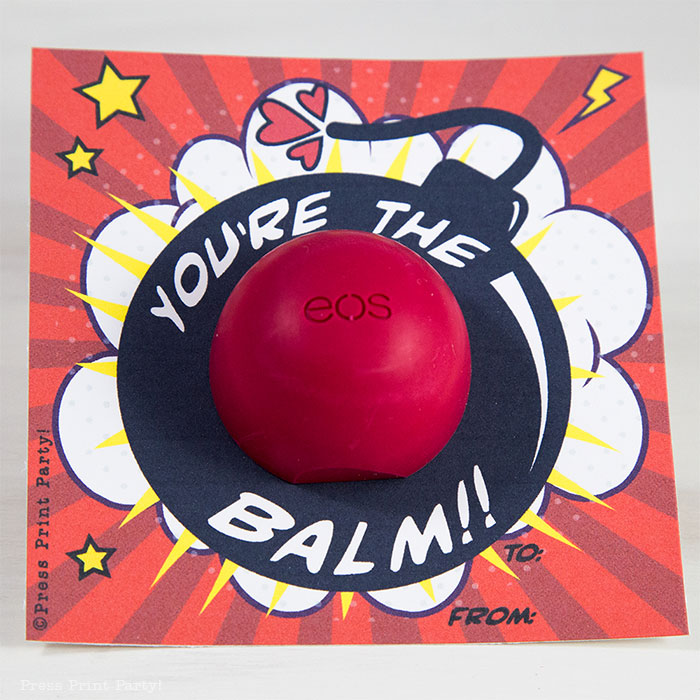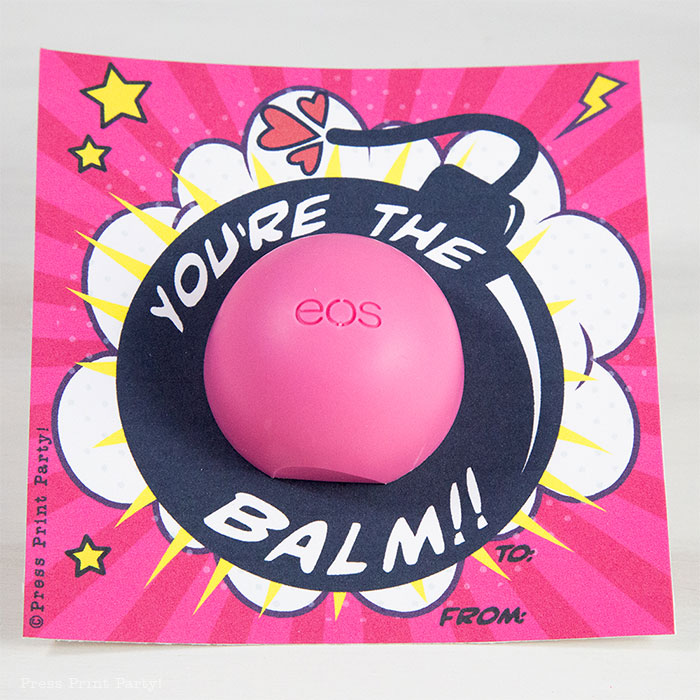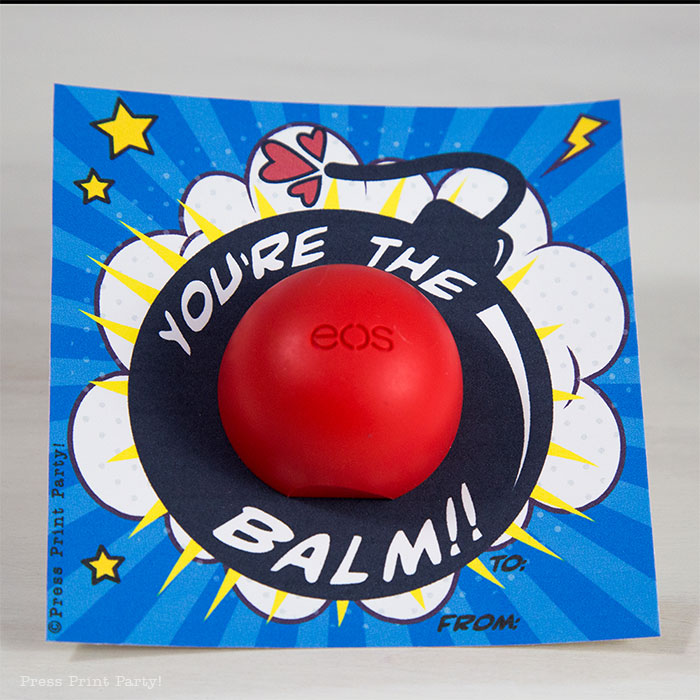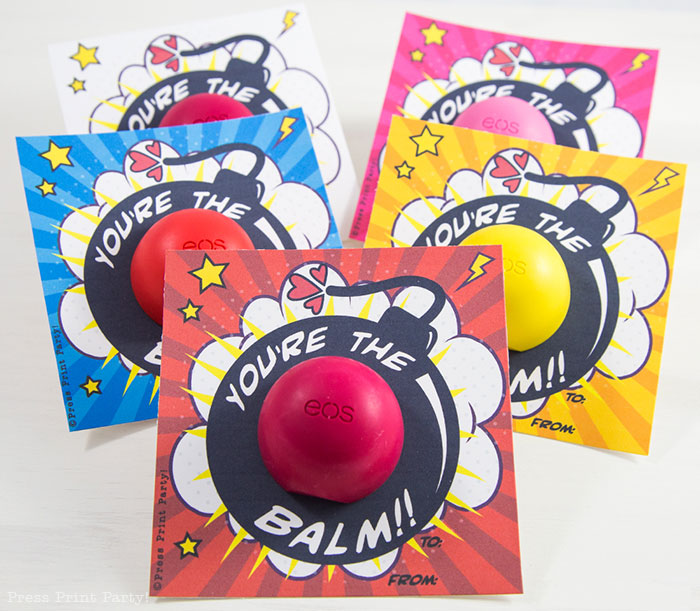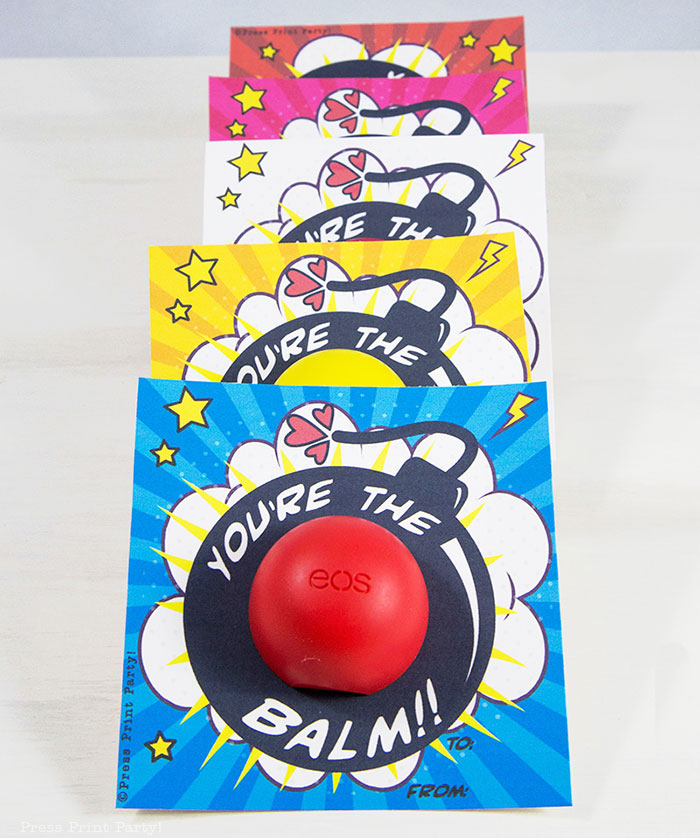 Don't forget to pin it: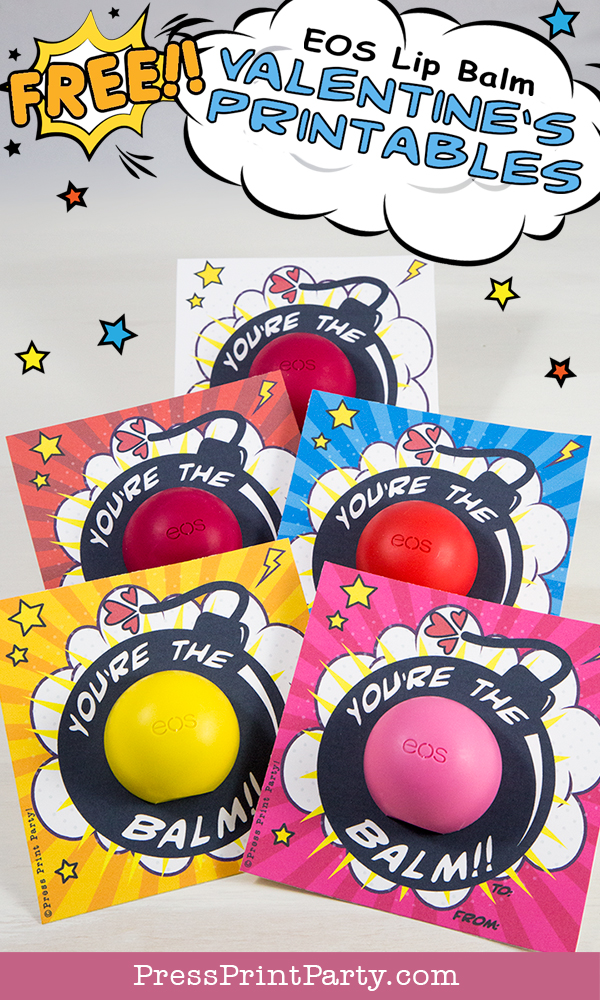 Get Your Freebie:
If you've already subscribed, you can get the password from the bottom of any email I send and go directly to the Free Downloads Library.
Check out our birthday printables