This French guy with his beret and baguette is missing his mustache! This party game is sure to please all the kids at any birthday party!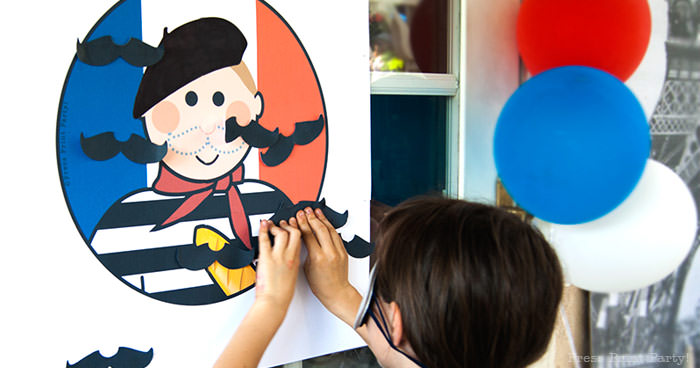 With my girls wanting a Paris party for their birthday, I decided to create what I could not find, a ready to use fun game for a French or Paris party.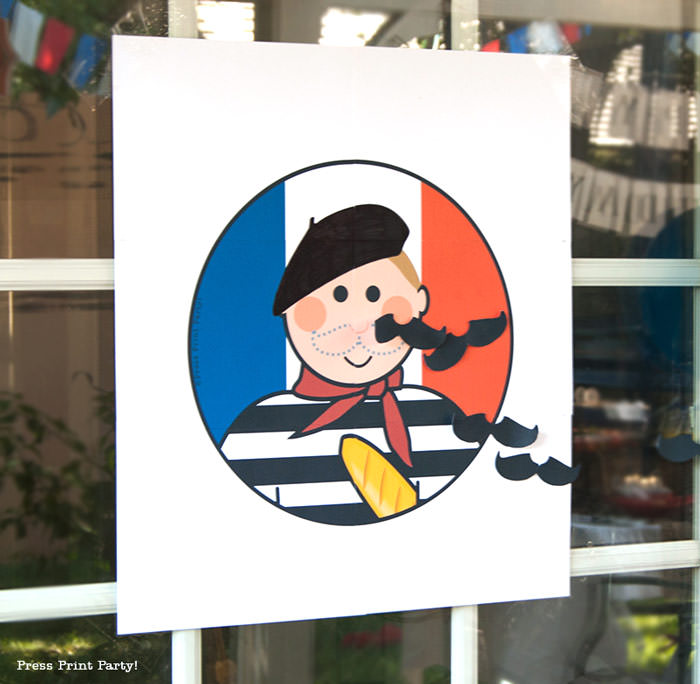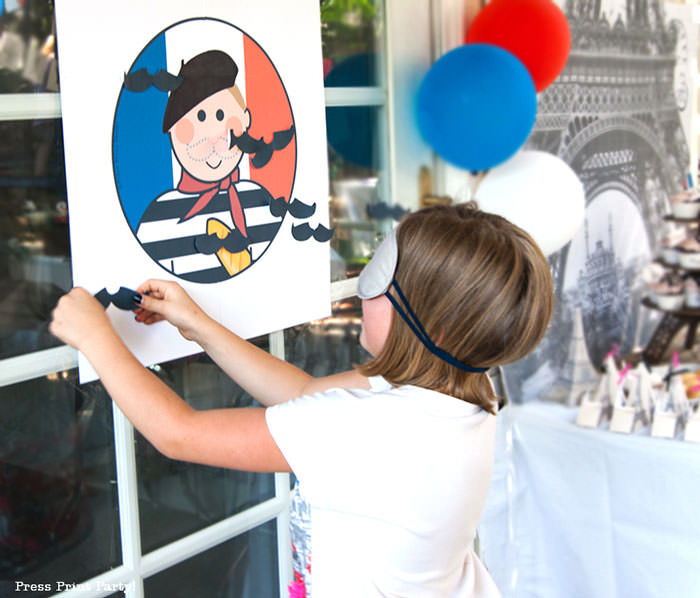 Easy to print at home on regular white card stock, follow these instructions on how to assemble your French guy and mustaches: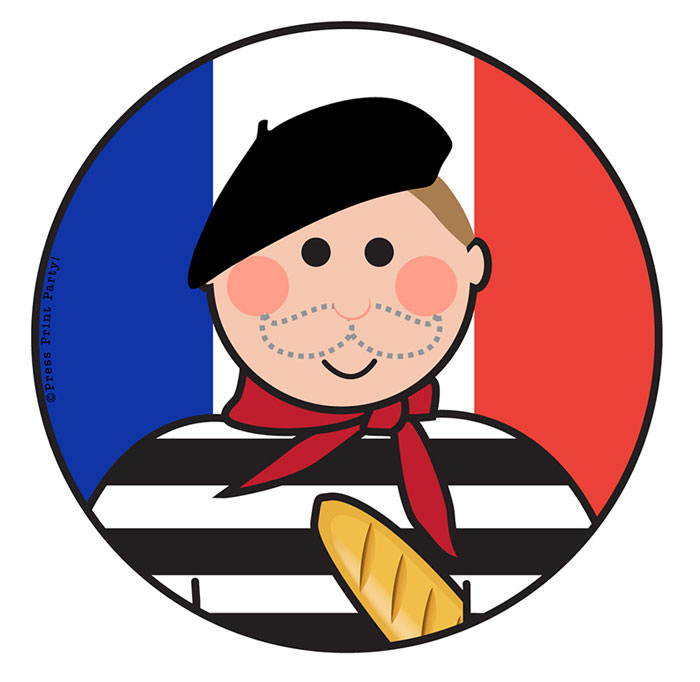 The easy way is to send your French Guy pdf file to a printer to print a 17″ by 22″ poster.
If not, you can print it on regular 8 1/2″' by 11″ (or A4 for my European readers) white card stock. Paper will work but you will need card stock for the mustaches anyway so you may as well use some more. Moreover, the stiffness will help with assembly.
Open your French guy pdf file in Adobe Reader. Yes ONLY Adobe Reader. My instruction will only work on Reader. It's available for free here.
Click on File>Print. The print dialog box will open.
Click on the "Poster" option in "Page Sizing and Handling" and make sure the Orientation is Portrait. An overlap of 0.005 will appear automatically. Increase it if you wish but I found it appropriate.
Click on "Print".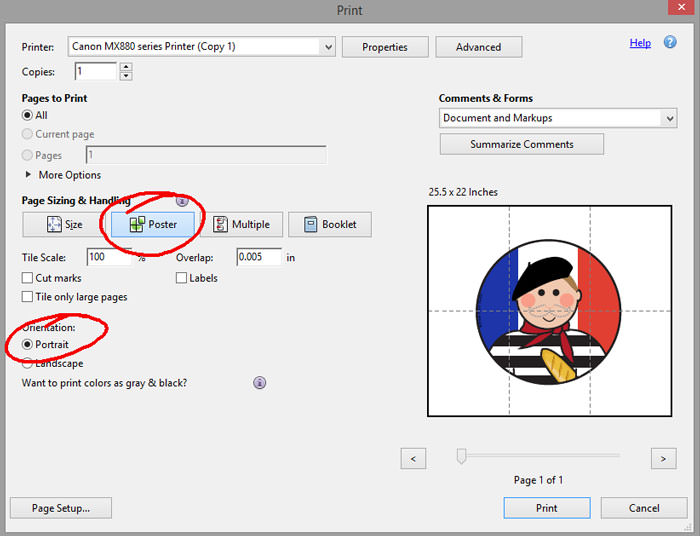 Six pages will print. Now you will need to assemble them. Trim one side of the page and glue it to the matching page. Continue this process for all pages. Here are some (bad phone) pictures that document the process.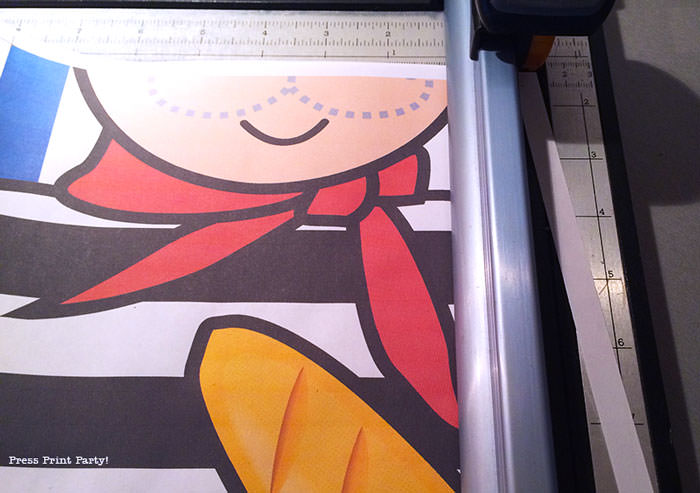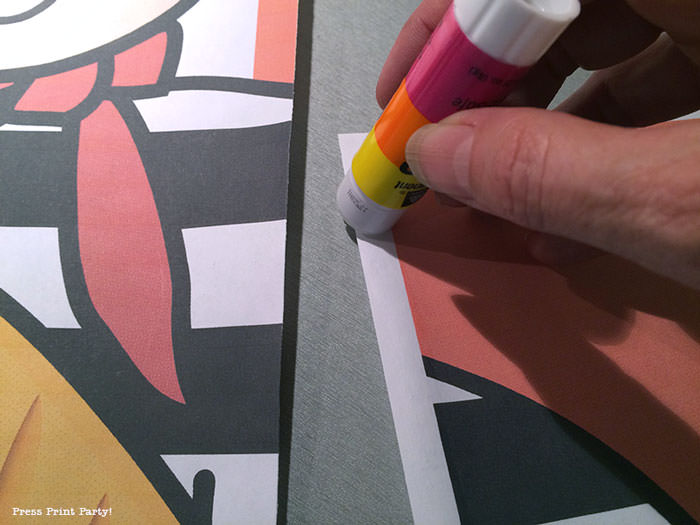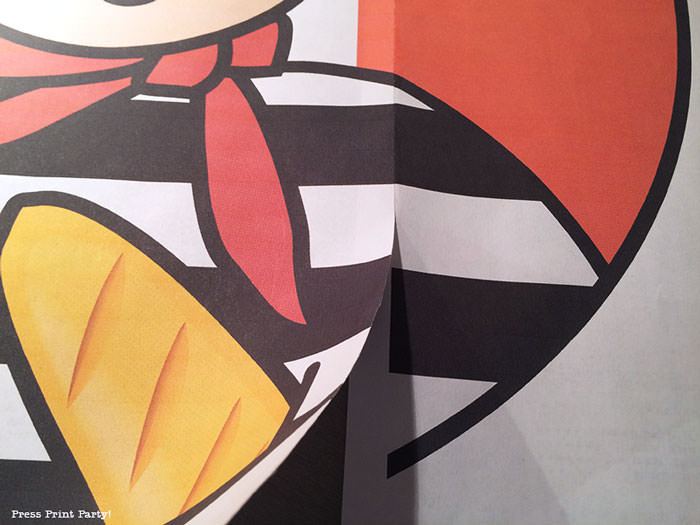 The mustaches are easy. Just print the mustache pdf, cut and put 2 glue dots on the back as you hand the kids their mustache. It's a good idea to put the kids' names on the back just in case.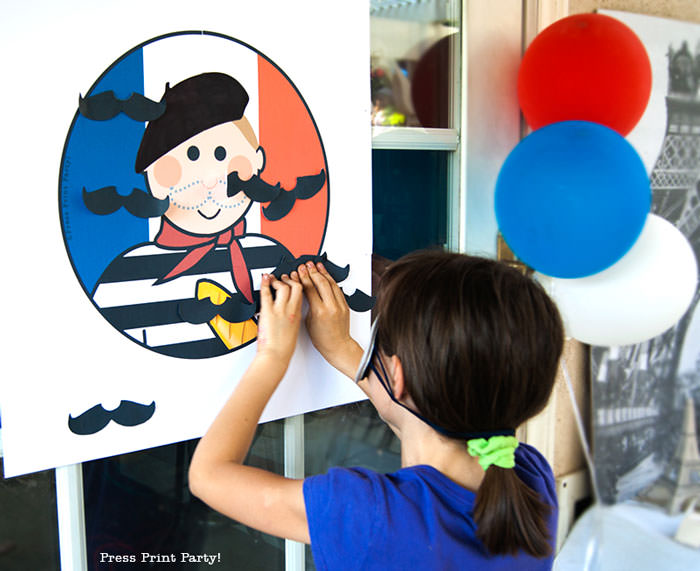 Now you're all set. Spin them kids around and watch them wander into the cactus patch!
Don't forget to pin it: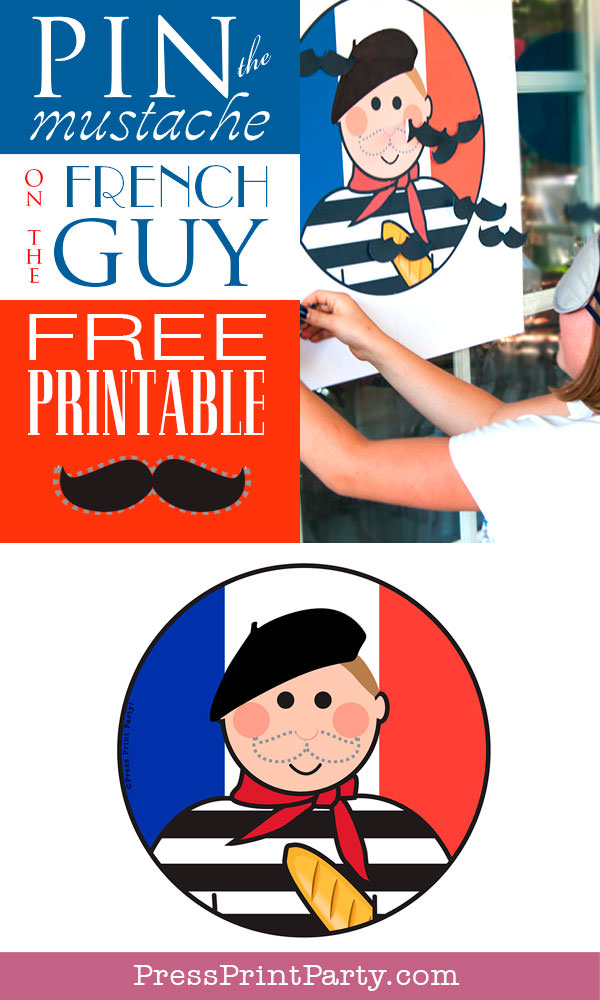 Get Your Freebie:
If you've already subscribed, you can get the password from the bottom of any email I send and go directly to the Free Downloads Library.
Check out our birthday printables