Back to school is here! And taking a cute picture of your kids on their first day of school is it a wonderful family tradition.
Adding a "First day of school" sign to your pictures isn't a requirement but it sure makes things easier when you're looking back at those pictures 10 years later…. When was that again?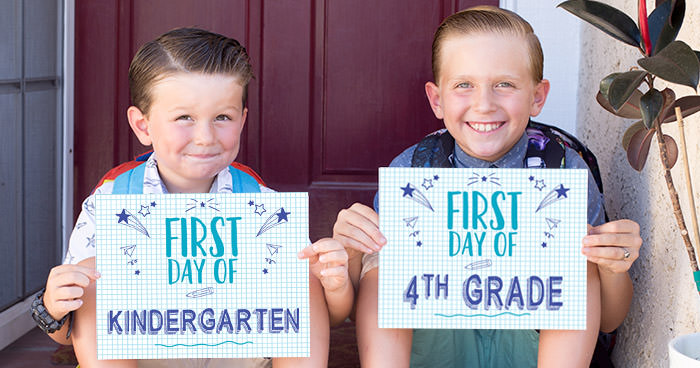 Whether you're the kind of parent who can't wait to shove their kids into the bus so you have a little quiet time, or you're the kind that shuffles back into the house sobbing, the first day of school picture is a great way to document those fleeting moments in their sweet, little lives.
We homeschool, so as my kids' teacher, summer is my reprieve. The first day of school means more work for me. I've joked about making a "Mom's first day of Homeschooling" sign with all the grades I'll be teaching and taking a disheveled picture of myself with it. (Really not a bad idea).
However, the kids are much cuter to take a picture of.
Chalkboard style signs are all the rage and I've created several printable chalkboard signs available in the shop but I also wanted to design something a little different that would work well for younger as well as older kids.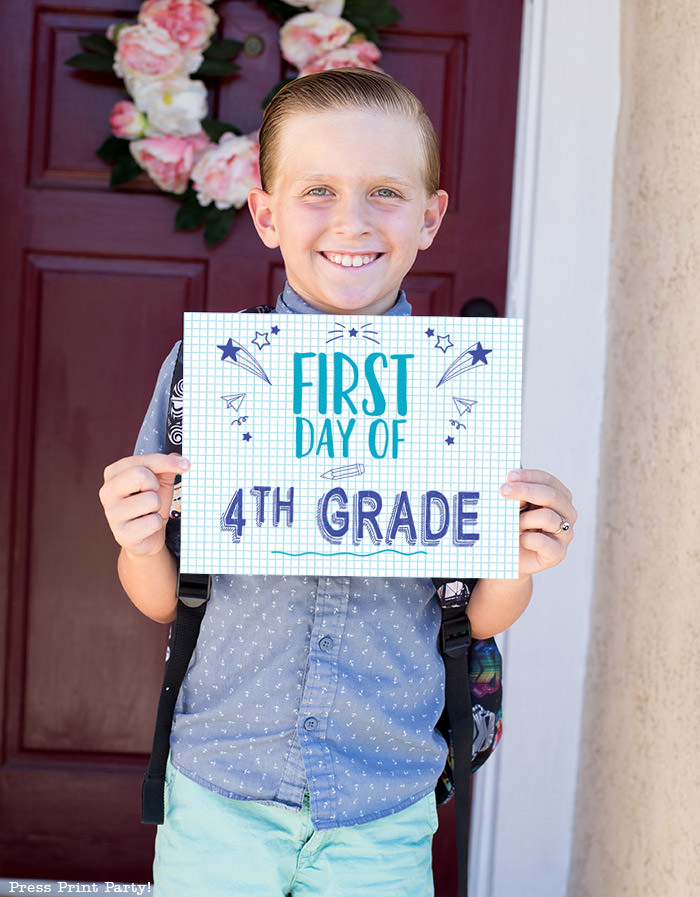 This graph paper style, free first day of school printable, I feel, bridges the gap between childish and mature, and cutesy and fun.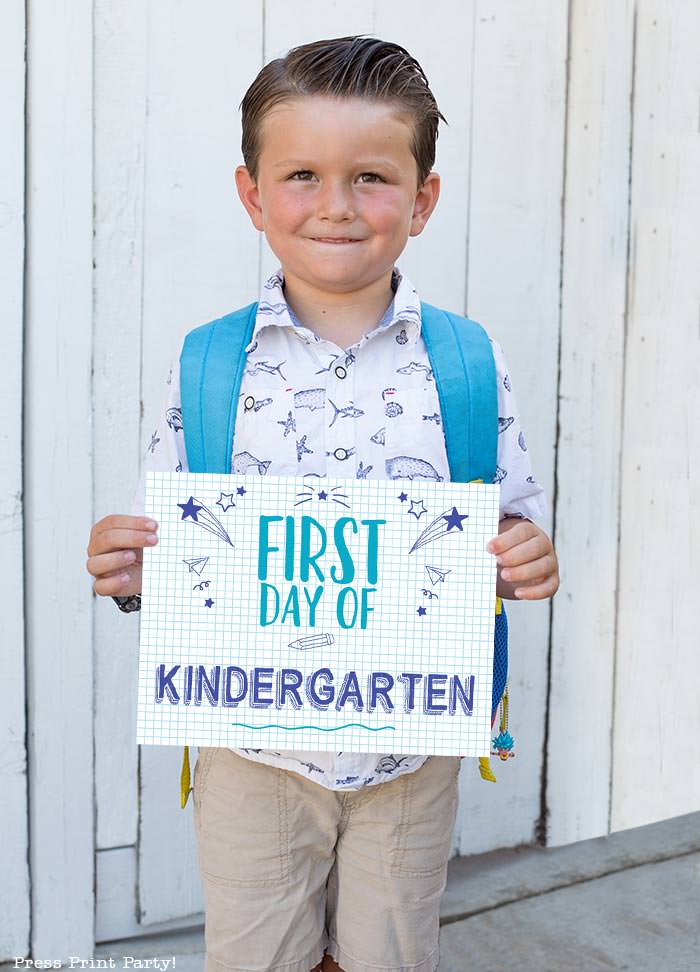 I've included all the grades from preschool to 12th grade for you to use with all of your kids.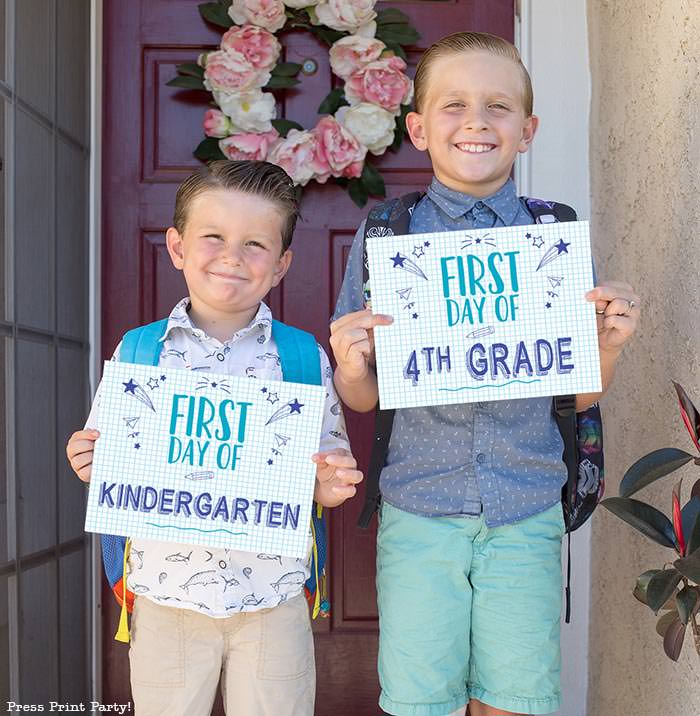 It's a simpler, free option for those adorable photos.
If you wanted the signs to be a little more personalized I have five designs in the shop (Including the graph paper design) that include your child's name and the year. And you can use the signs for both the first day or last day of school.
With the paid signs you'll be able to type your children's names and either the date or the school year. One of the chalkboard designs features a script font for the name well suited for girls. Another design uses a bit more masculine font that's an option for the boys.
You'll even be able to change the color of the name and date if you'd like. See the photo below? I'll let you guess what Isabella's favorite color is!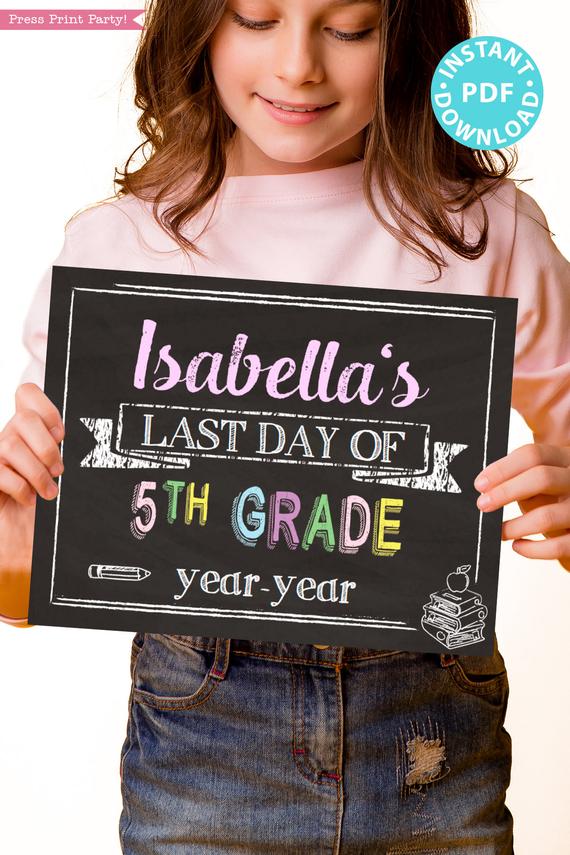 No need to buy a different printable each year. These will work for all the grades.
And with the notebook graph paper design in the shop, I added additional options like the first day of High School, Junior High, Middle School, sophomore year, junior year, senior year and even college.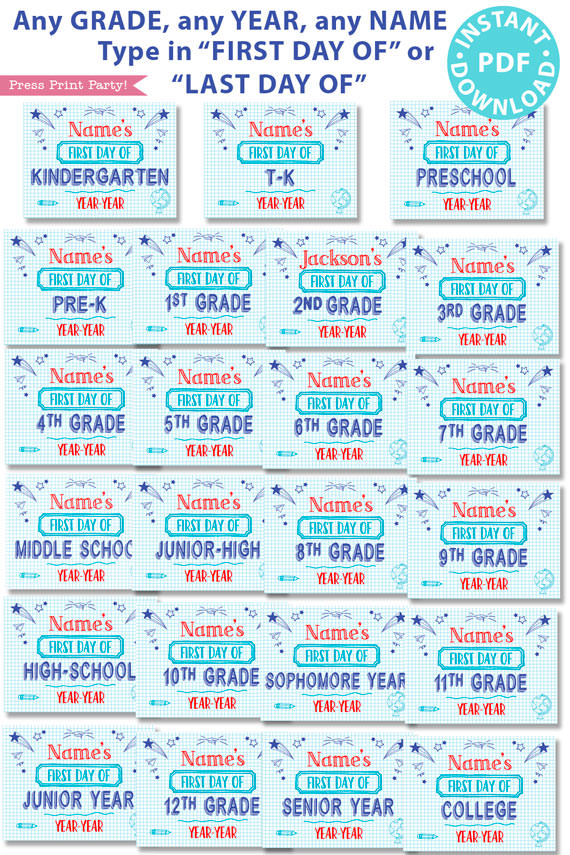 I've kept all my paid "Back to school" signs super cheap at only $7. And you get all the grades, as well as the option to use it as a "Last day of school" .
Or, if you're just here for the cute freebie, go ahead and pin this adorable pic to share and download the free printable below.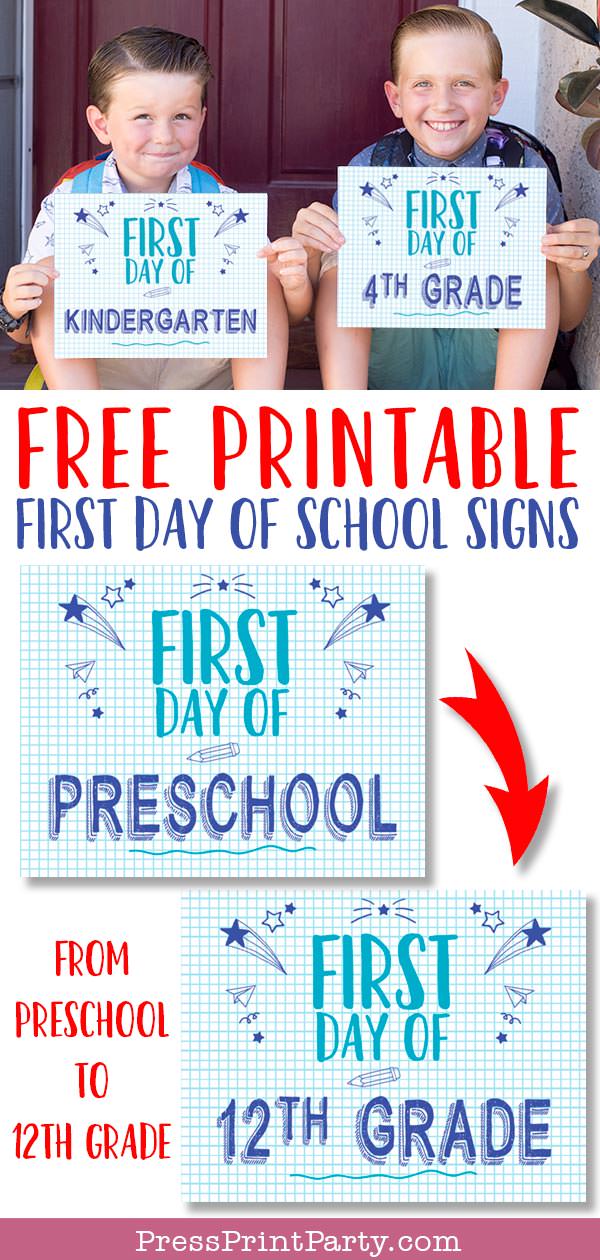 Get Your Freebie:
If you've already subscribed, you can get the password from the bottom of any email I send and go directly to the Free Downloads Library.
Check out our birthday printables