A love coupon book is great at inspiring a little romance and special times for couples. It's also the perfect way to decide what to do or where to go for a special occasion.
I've compiled this list of love coupon book ideas to help you put together your perfect set of love coupons.
Personalized Valentine's Day coupons are an especially great way to show your spouse how much you care and that you pay attention to their needs. The coupons can be edited so that you can make some that are specific to your loved one. Maybe a day of golf (guilt-free) is something they would really appreciate.
If you aren't looking for a Valentine's Day gift, these would also be great as a birthday gift or anniversary gift for your significant other. Your SO would probably love getting this romantic gift idea on Mother's Day or Father's Day too. You can pick the perfect combination for your book of love coupons to match their love language.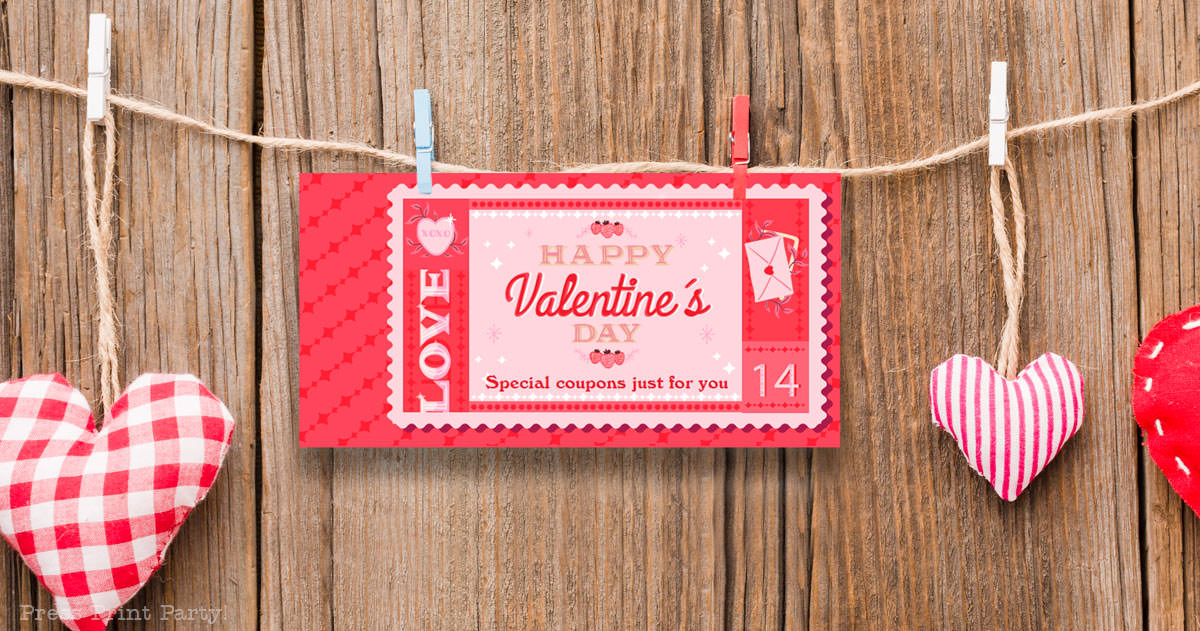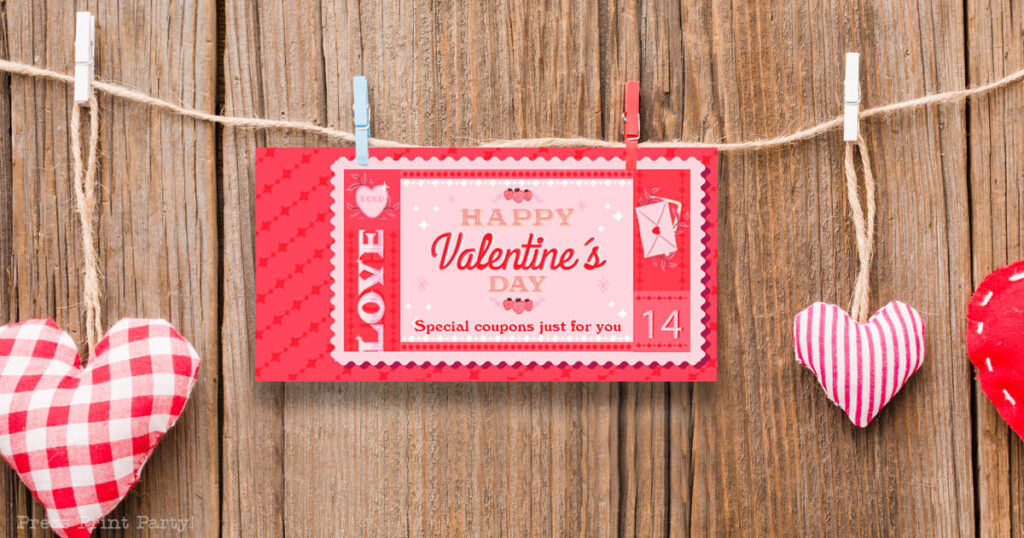 This post may contain affiliate links.
Many love coupons can be especially intimate or private, but I'll keep the ideas in this post PG rated because I know a lot of kids end up on my pages.
And some of these ideas may not be able to be done right away, but the beauty of coupons is that they're redeemable anytime. (Feel free to add your own expiration date to the editable coupons if you like that idea.)
For those of you who are spontaneous, spur-of-the-moment, adventure lovers there are a few activities that can be done without any planning at all. But for those of you who may have spouses like me, you may want to give 'em a little warning that you'd like to redeem a coupon. For us planner types it can be really helpful to agree on a particular day so that you can have time to plan the event.
For example, Sunday night you could suggest that your SO redeem a coupon sometime that week. A "heads-up" is a way to consider and honor your spouse even if you think it's odd. My husband and I have been married 20 years and my husband still thinks I'm a little insane about planning. But he tries to accommodate my inclination to plan ahead.
All of these romantic couple ideas can easily be turned into meaningful personalized coupons.
Valentine's Day Love Coupon Book Templates
Just choose one of my Valentine's day templates and write in your own coupons to personalize your DIY coupon book. Or you can choose a generic template to celebrate your own special event. Both are available in the shop.
All my printable coupons are fully editable in Adobe Reader.
Coupons for a Romantic Time at Home
A date night at home can be wonderfully romantic. These ideas are perfect for spending some romantic time together while staying at home.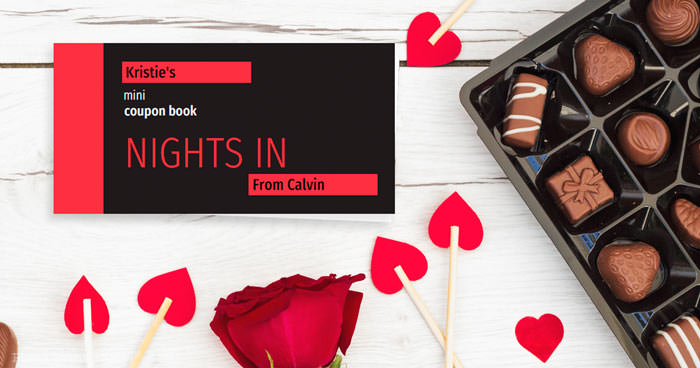 20 minutes of uninterrupted time talking on the couch.
A back rub.
Spend a whole evening just by candlelight.
Game night.
Tech-free night.
Call in sick and spend the day together.
Choose a time period and go all out on the theme for a night in.
Cuddle up in front of a fire, alone, without distractions.
Dance in the living room. Move the furniture, put on a slow song or some rock n roll and dance together.
Do a puzzle together.
Dress up really fancy for a romantic dinner at home.
Go for a walk and hold hands.
Swing on the swings at a nearby playground. Extra points if you jump off.
Go through your old high school yearbooks together and tell each other stories.
Order matching pajamas online.
Play a board game.
One knock-me-off-my-feet kiss.
Picnic at home in front of the fireplace.
Plant a garden.
Spend the whole day in bed together.
Eat takeout by candlelight.
Watch a romantic movie.
Saga movie marathon weekend. (Get all the movies from a series and watch them in order).
Make a time capsule together.
Ideas For a Romantic Time on the Town
Going out on the town can be a good break from the routine. I'm sure your spouse would love to get a coupon for a date night out at one of these places.
A day at the beach.
A day at the museum.
A day at the zoo.
Find a great location and watch the entire sunset.
Flea market (antique/thrift store) shopping.
Funny Gift hunt. At the mall each person gets $10 and 30 minutes to buy a bunch of items for the other. Meet back after the 30 minutes and have fun discovering what you both bought for each other.
Get some professional photos taken as a couple.
Go for a picnic in the park.
Go out for Breakfast.
Go out for Sunday brunch.
Go play miniature golf.
Go to a Karaoke bar and sing your favorite duet.
Go to a live theater.
Go to a music festival together.
Go to a painting class.
Go to an outdoor concert.
Go to the fair or an amusement park. Ride the rides, play the games and win a stuffed animal, eat cotton candy and hot dogs. (Or maybe on that pistol squirt gun game both of you agree to squirt the attendant rather than the target! Then laugh yourself silly as you're thrown out of the park!!!)
Movie date.
Night at your favorite nightclub.
Recreate your very first date.
Go to a new romantic restaurant.
Sign up for a couple's dance class.
Take a horse drawn carriage ride through the city.
Visit the local park at night with a blanket and a bottle of champagne.
Wake up early and watch the sunrise.
Spend a weekend at a local bed and breakfast.
Love Coupon Book Ideas for the Foodie Couples
If you're a foodie couple you'll enjoy these romantic date night ideas.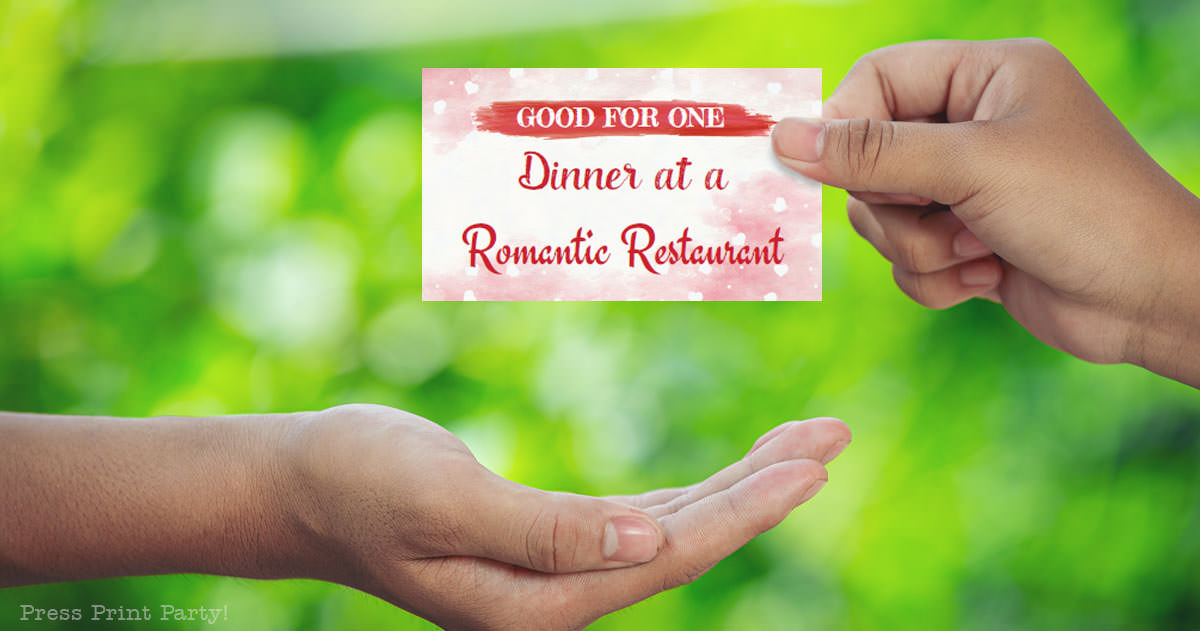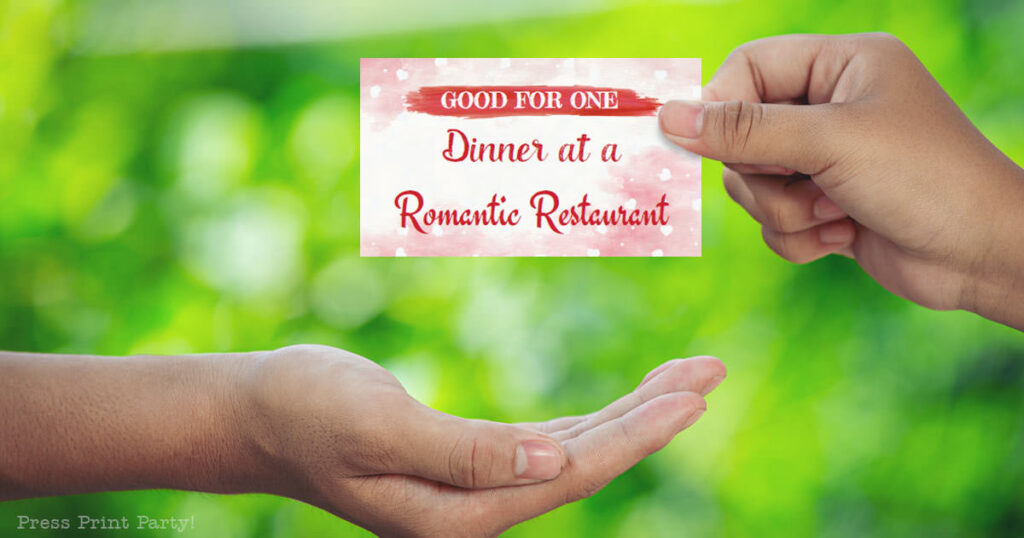 Try a new ethnic restaurant.
Food tour tickets
Surprise lunch at work.
Go out for a tasting menu.
Go out for Sunday brunch.
Just drinks and desserts night.
Attend a wine tasting at a local wine shop.
Buy a box of chocolate and have a tasting party.
Choose a new recipe and cook it together.
Create your own special cocktail together and name it.
Eat at an unusual place like a car dealership (Yes they exist), all-night diner, airport or museum.
Search for the "most romantic restaurants" online, go to them and rate them.
Take a wine tasting class.
Go out for ice cream.
Take a cooking class.
Go to an ethnic market and buy something unusual.
Recreate your first dinner date.
Romantic Ideas for the Couple that loves Adventure
When a simple night on the town is just not enough, try one of these ideas for the adventuresome couple.
Go zip-lining.
Romantic weekend skiing.
Take a road trip together.
A weekend getaway.
Book a local hotel's honeymoon suite.
Get matching tattoos.
Go camping.
Go hiking at a new place or go barefoot hiking (Yes, it's a thing.)
Go ride a scary roller coaster.
Go test drive an expensive car together. Dress up for the part.
Go to a foreign restaurant from a country whose food you've never eaten and order something exotic. This can be jaw-droppingly good or unbelievably bad. We've had it go both ways.
Rent a convertible and go driving.
Rent a rowboat or kayak and go boating.
Go sky diving.
Go hang gliding.
Electric bike or scooter rental, ride through town, see where you end up.
Love Coupons Just for Her
You know her best, but I think she just might enjoy getting one or two from the list below.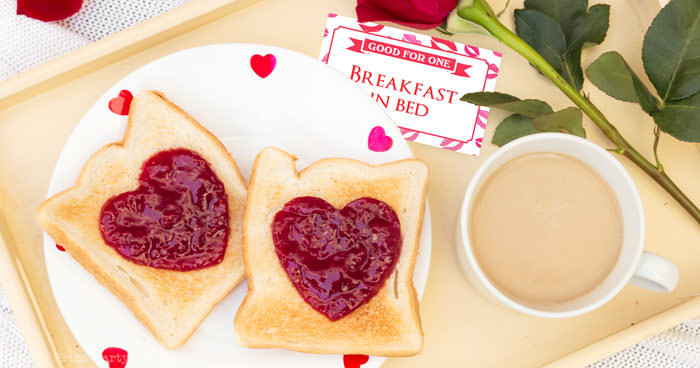 Quality cuddle time.
Spend an evening stargazing.
Movie night, her choice.
A fancy dinner at an elegant restaurant.
A nice quiet night in.
A nap with no interruptions.
A nice, long foot rub.
Any household chore done.
Breakfast in bed.
Draw a bubble bath just for her.
A day where you do all the dishes.
A week where you do all the laundry.
I'll cook and clean. You relax.
Master of the remote control day.
Night out with the girls.
One fun shopping spree.
Her least favorite chore done.
Relaxing day at the spa.
"Surprise me today with flowers" coupon.
Getting the car washed for her.
Go out dancing.
Love Coupon Book Ideas Just for Him
You know him best, but I know my hubby would love a few of these.
One day of golfing.
Home cooked meal of his choice.
A morning to sleep in.
Football (or other sport) day.
Neck and shoulder massage.
A day fishing, hunting or hiking.
One afternoon adventure.
A nap with no interruptions.
Getting the car washed for him.
Go to a ballgame.
A night out with the guys.
A night at a hotel together.
I'll let you come up with more on your own. Remember to give coupons for activities THEY like, not things you would like. And maybe give the recipient some guidelines for redeeming the coupons. The point is that they get redeemed and not forgotten in a drawer somewhere.
Don't forget to pin it: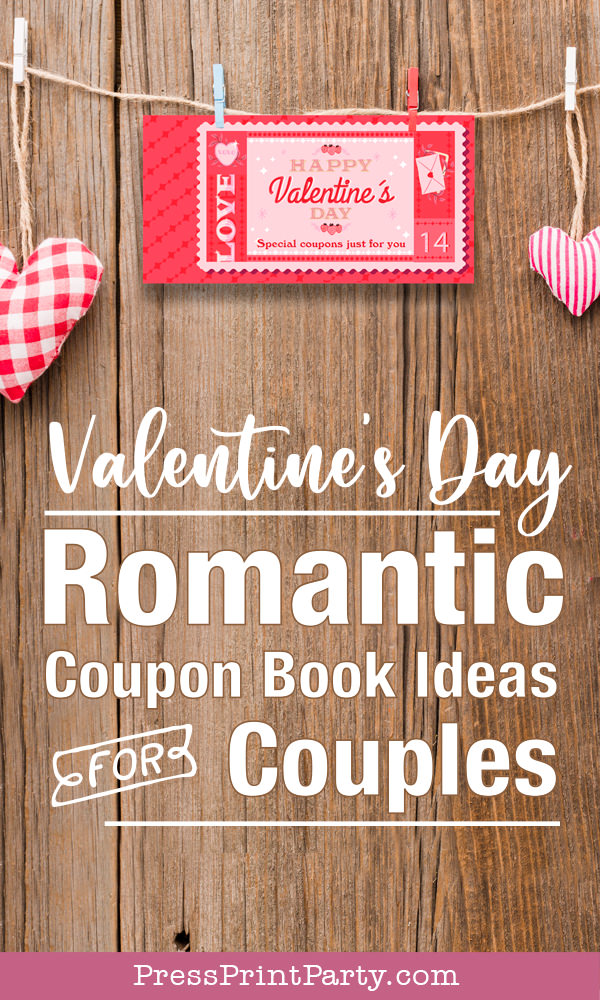 Check out our coupon books