I'm so excited to share with you pictures of my first Press Print Party baby shower. This party happened even before the Etsy shop was up. My friend Kristina was having a baby and I had just finished my first baby shower set. This was my try-out party – Would it work? Would people like it?
Well, it was a great success and the rest is history as this is now my most popular baby shower suite. Another of my good friends did most of the decorating and she had some fantastic ideas.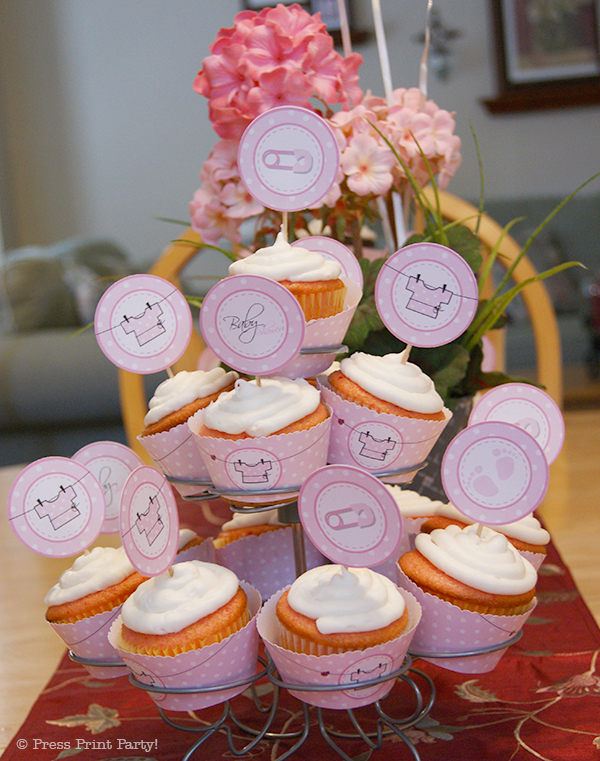 The cupcake trees were a great hit.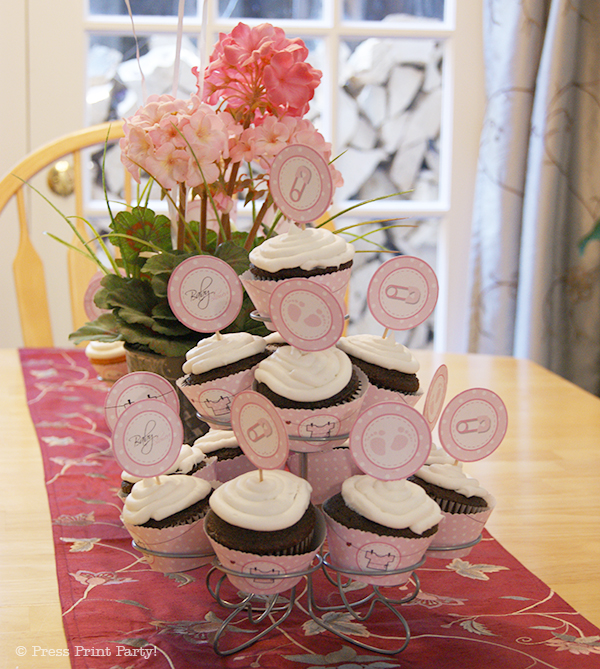 So was the self serve candy bar. We used the more sophisticated small pillow boxes instead of baggies.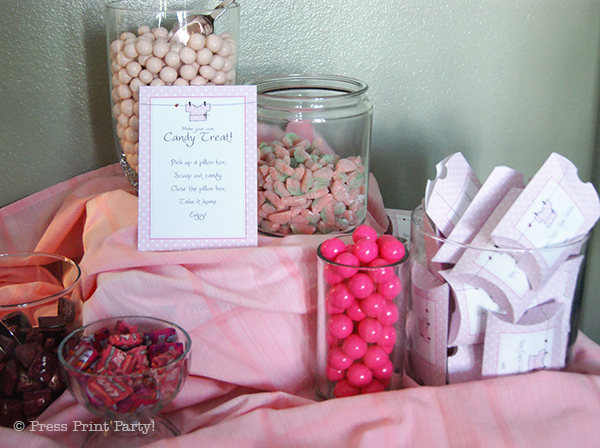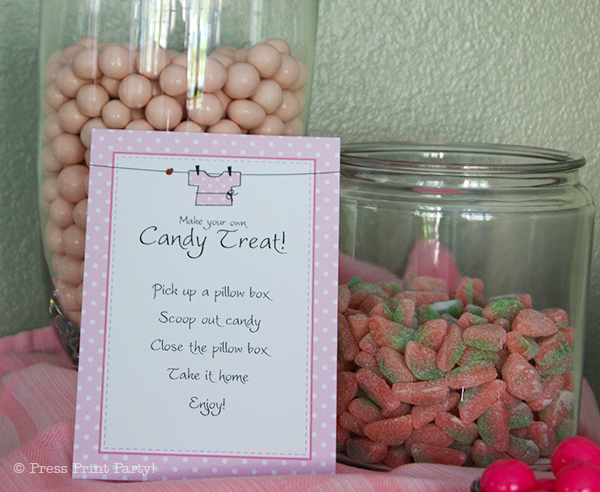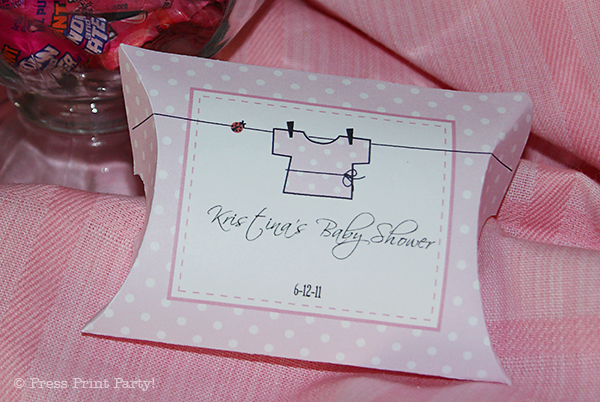 We strung some festive banners.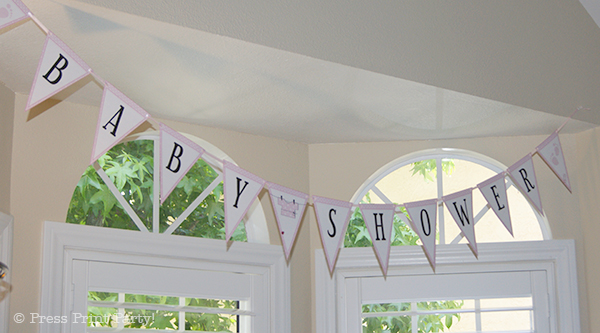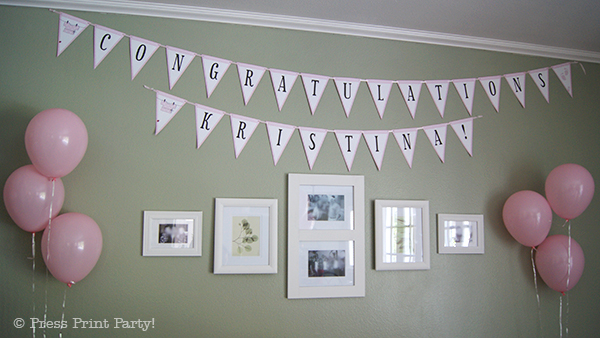 And served some yummy treats.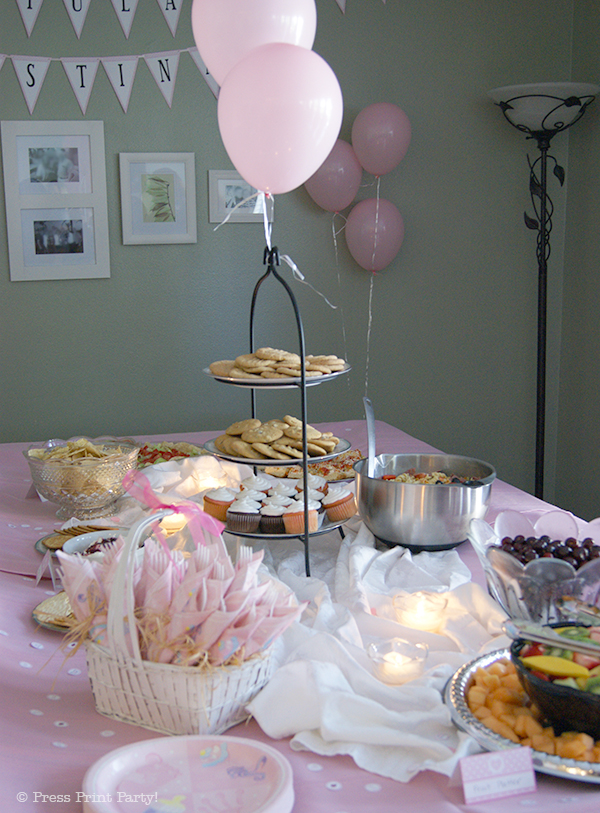 We even copied the design of the printables on a chalkboard.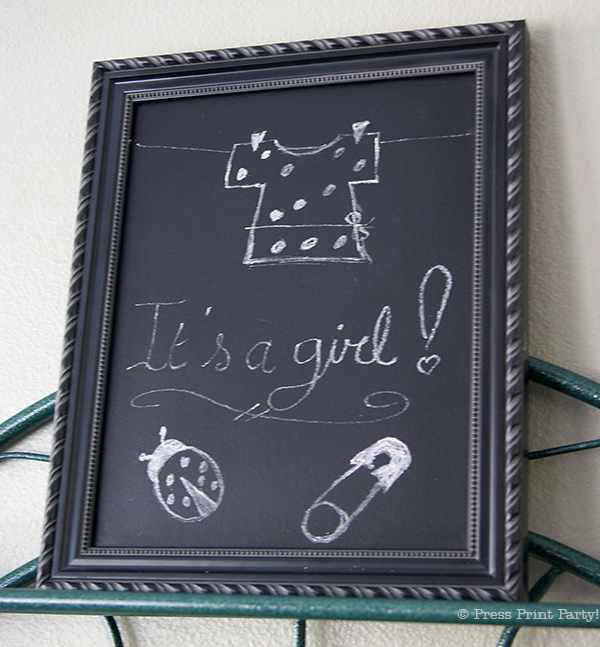 We had a great time and this party gave me the boost I needed to start my Etsy shop. An all around winner.