Some outstanding talented people put together this amazing display of the bottom of the ocean for our Vacation Bible School. Our theme was Ocean Commotion. I attempted to take pictures of all the wonderful decorations and bring them to you here so you can get inspired for your under the sea party, mermaid party, or even luau.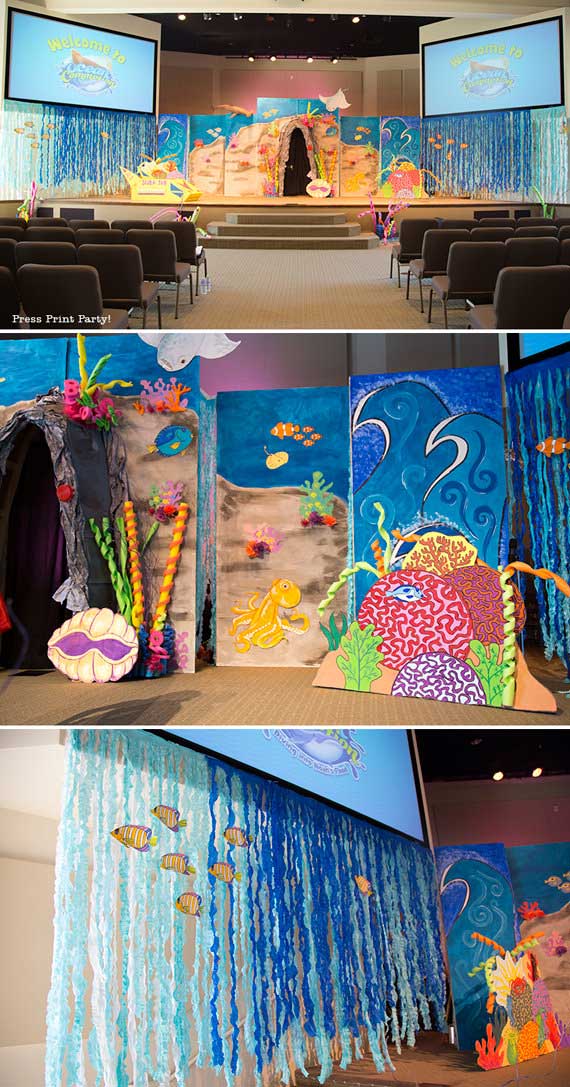 When you entered the sanctuary, the stage gave the immediate feeling of being under the sea. The water effect on the top picture is just plastic tablecloths cut in strips (leaving a couple inches at the top), and each strip stretched outward every couple inches. I used this fun technique in my DIY Jellyfish costume also.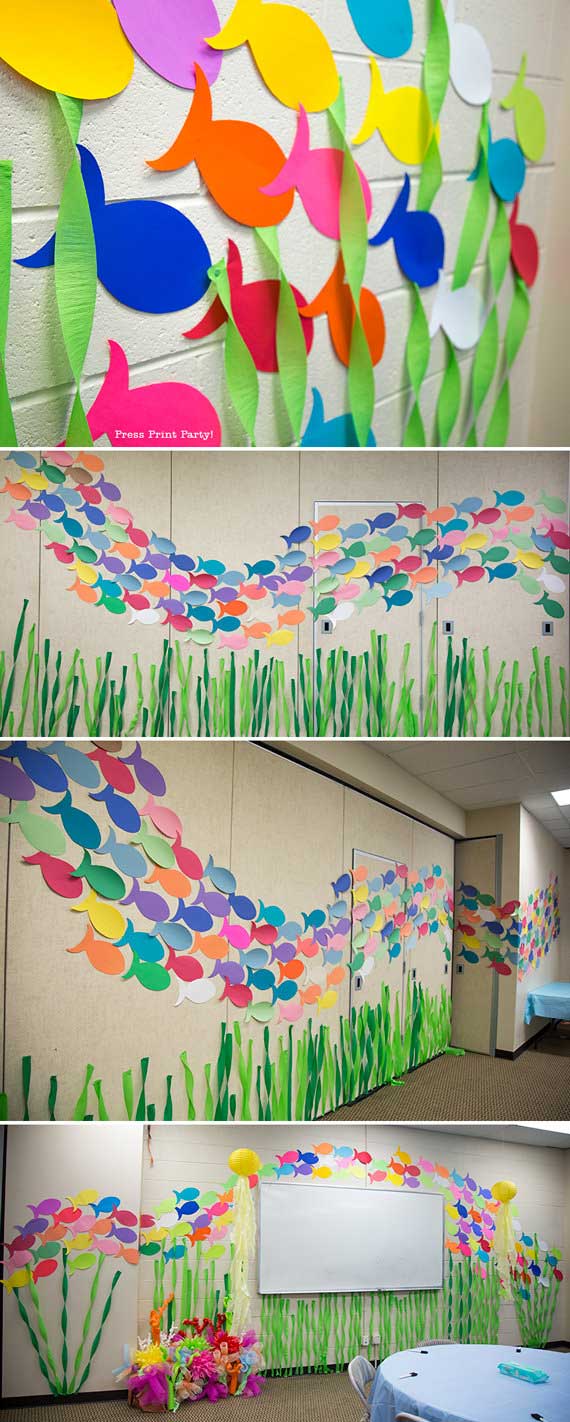 Quick and easy, this dynamic school of colorful paper fish worked beautifully to cover a large walled area. We made a template to distribute to several ladies so each fish would be exactly the same. Download the fish template here: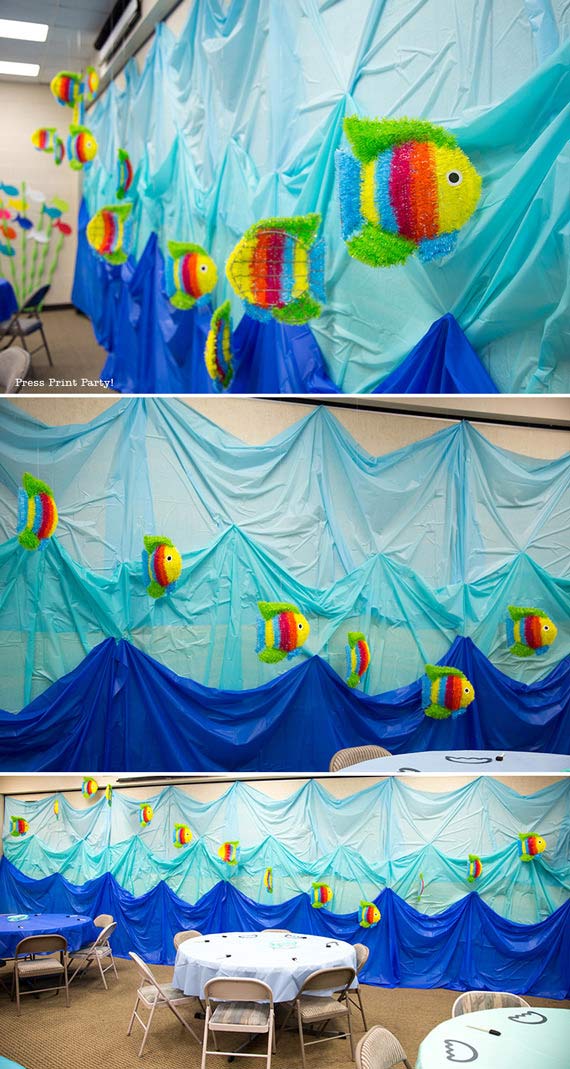 Another large wall and a simple technique of hanging plastic tablecloths to make waves. The Dollar store fishes were a striking and inexpensive addition.

Pool noodles cut in all kinds of ways made interesting reefs. The sea urchins were little foam balls pocked with toothpicks and spray painted red.

Create a stunning coral reef out of tissue paper, floral mesh and other household items. See the tutorial on how to make a coral reef decoration.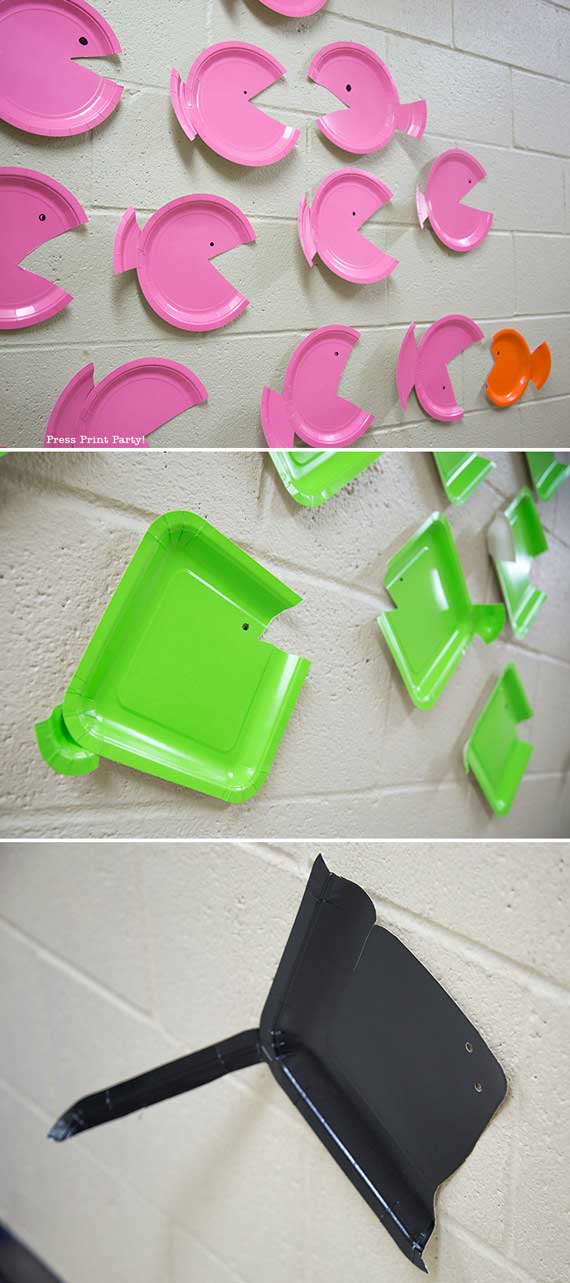 Fish crafted from colorful paper plates are amazingly simple and a bright way to cover a big wall. Love the black ray!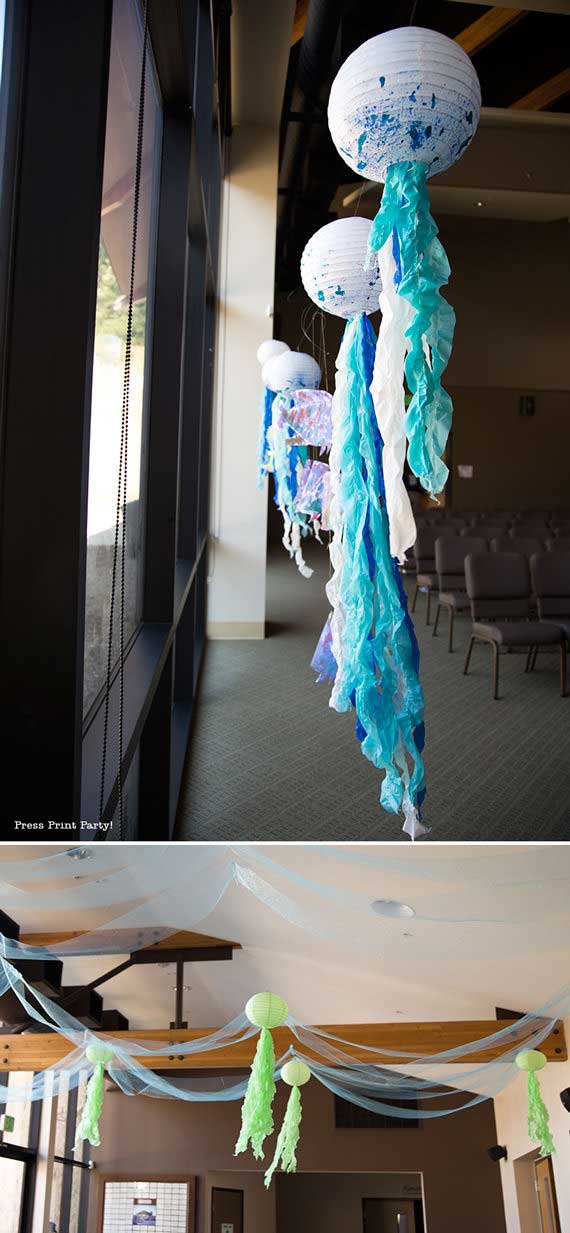 These jellyfish made from paper lanterns create a lot of impact. The tails are strips of plastic tablecloths ripped and stretched.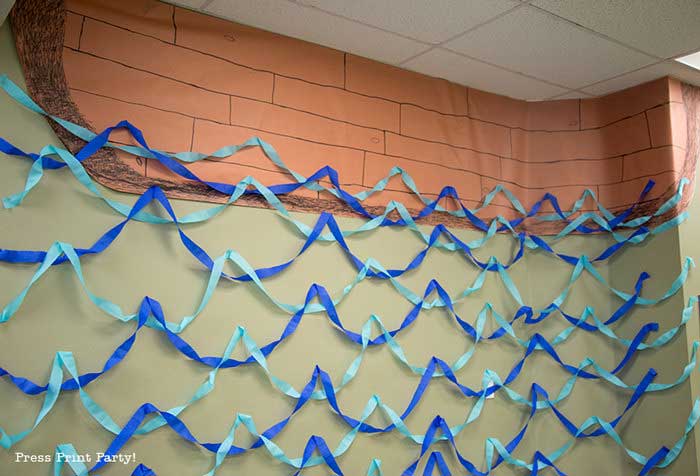 Noah's Ark on top of the waves.
I hope you feel inspired!
Pin for later: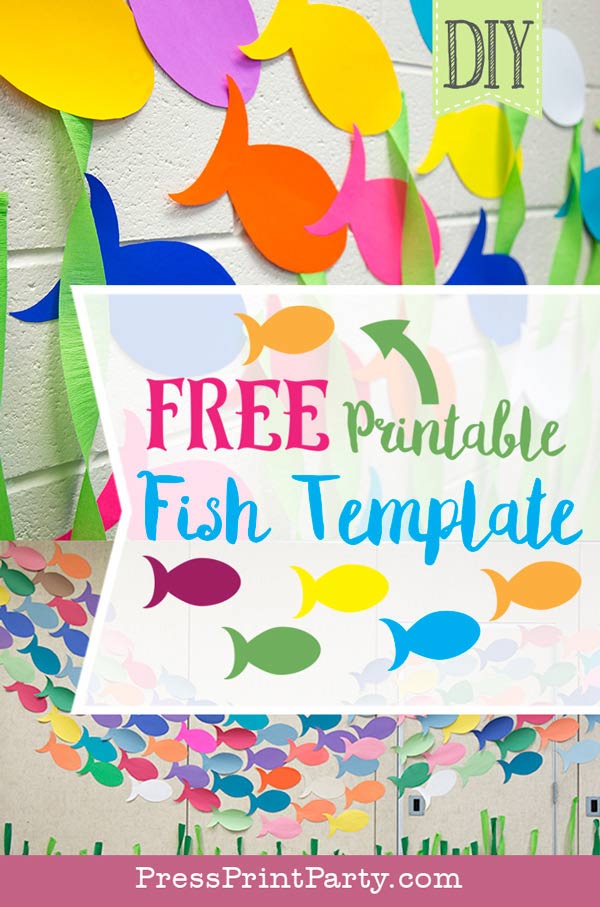 Get Your Freebie:
If you've already subscribed, you can get the password from the bottom of any email I send and go directly to the Free Downloads Library.
Check our Mermaid Printables!