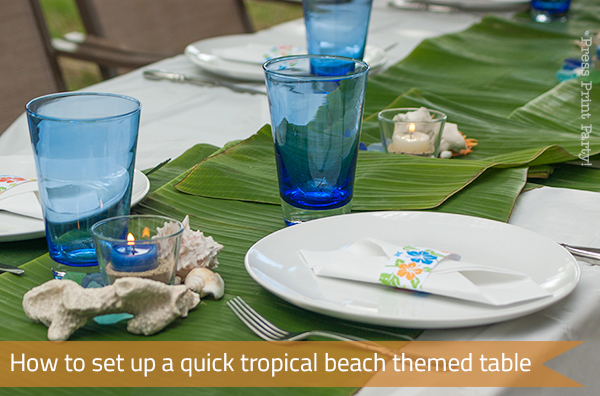 We got married right around labor day 2000 just after a bunch of family birthdays. Most every year since, we've ended up having family over for a party to celebrate our anniversary and all the birthdays. As a way to keep the memory of that beautiful day alive, I love to redo the table with decorations like we had at our wedding.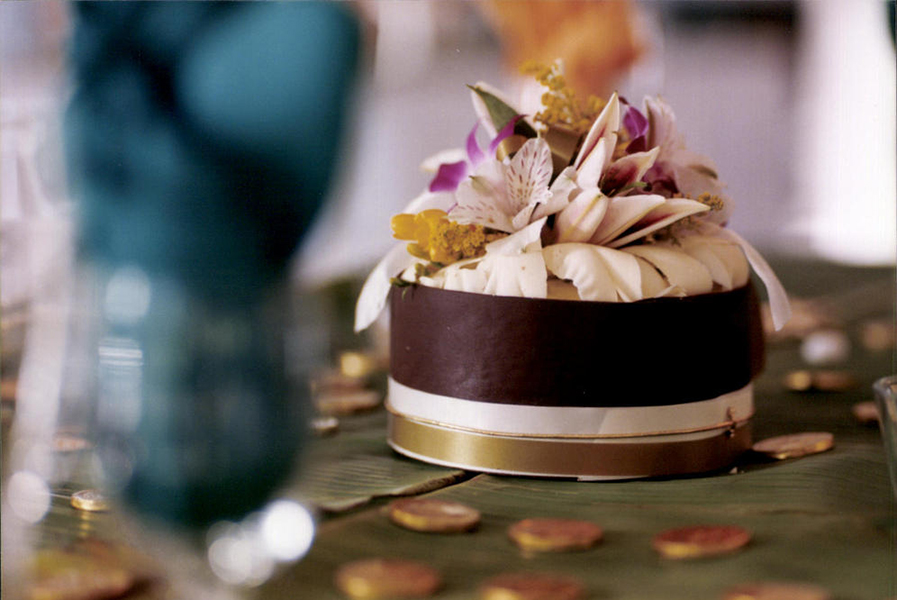 We had found this beautiful ranch not far from the sea and had an exotic beach style wedding complete with a steel drum player and a wonderful (and powerful) rum punch my bother in law made.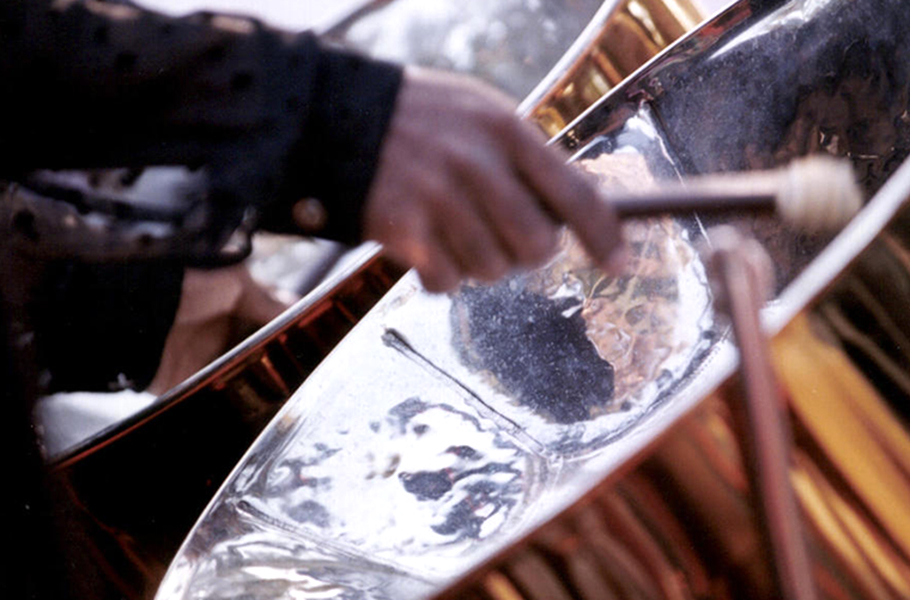 The table decor was simple, fun and easy to create on a whim at home for any beach party.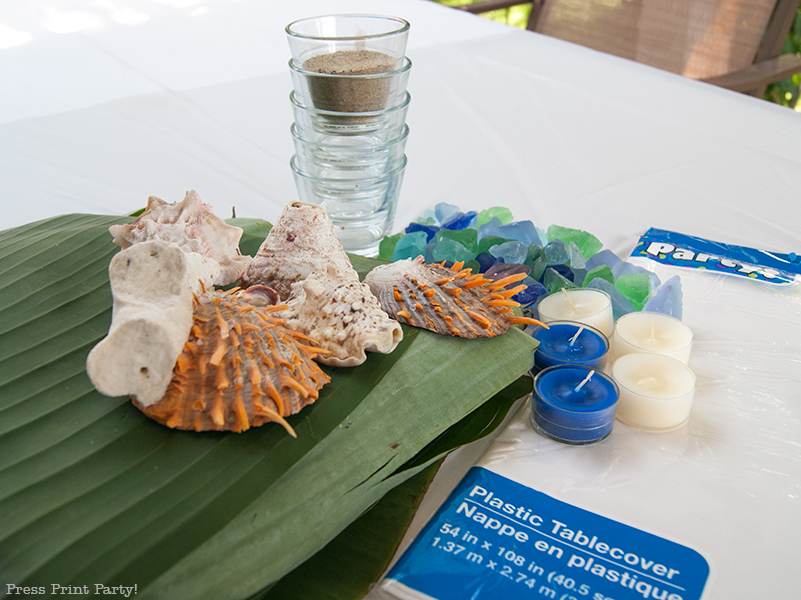 You'll need:
White table cloth – real ones for the wedding, but at home I just use the plastic ones
Banana Leaves – available at your local Mexican grocery store
Shells / optional colored sea glass
Votive Candles – I got mine at IKEA for 50 cents a piece
Sand – right out of the kid's sand box
Arrange the banana leaves on the white tablecloth like a runner and place the shells, sea glass and votives in the middle.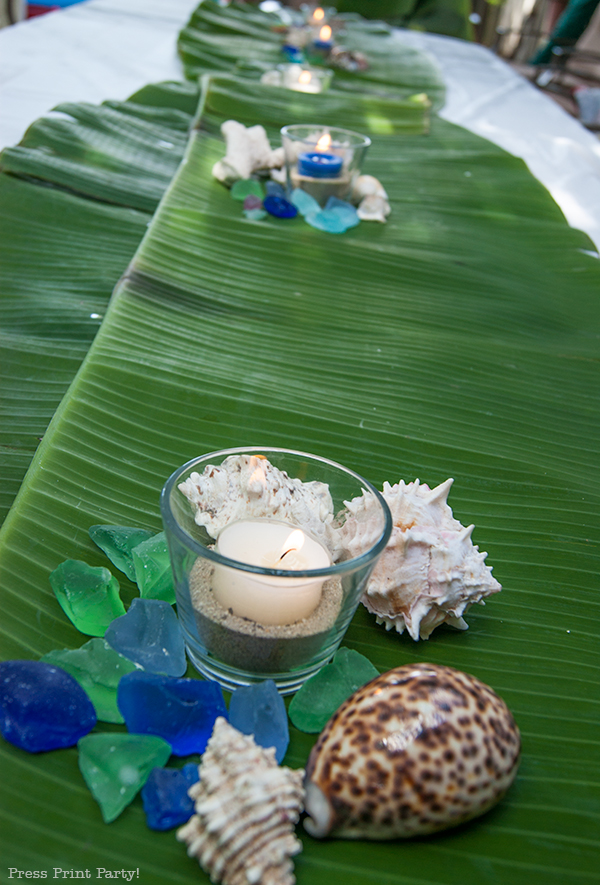 Of course I had to add the finishing touch by printing out the napkin rings from my Hibiscus Bright printable suite.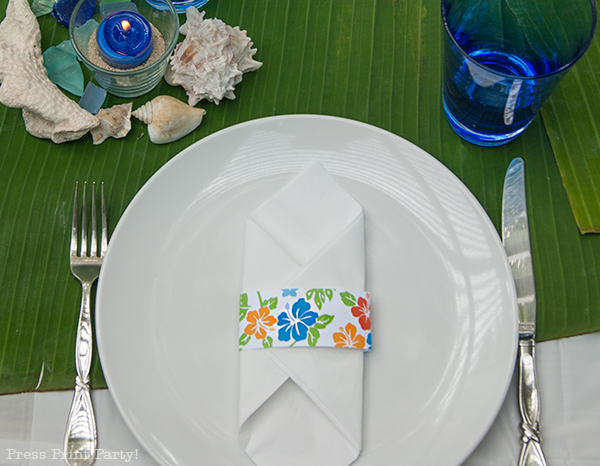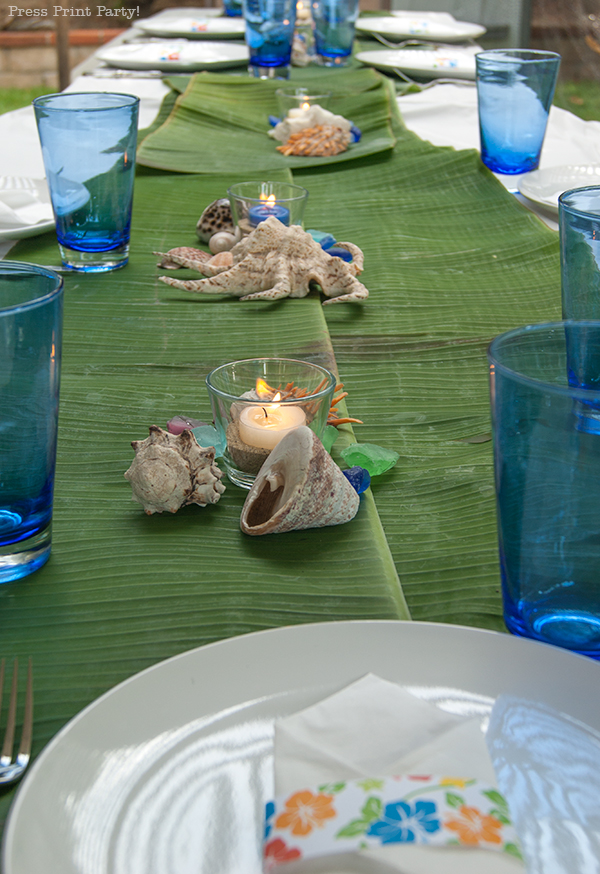 It's fun to reminisce each year as I put this table together. Next year I'll have to add the chocolate coins too. I kind of forgot about those.