When my friend Catherine was given the go-ahead to pick up her adopted little girl from India she asked if I would please design a welcome home baby shower. It had never occurred to me to design Indian style printables and a quick fruitless Google search proved that apparently it hadn't ever occurred to anyone! During my searches I became fascinated with Indian henna designs called mehndi and the richness of colors in the Indian palette. So was born my Indian red and yellow printables.
With just a few elements from the suite, some very talented ladies and I put together this amazing spread for our dear friend.
The gift boxes are some of the most complex I've ever made but if you're careful with the scissors they really turn out wonderful.
The photo with the sun streaming through the window was entirely unplanned but when I saw how rich the colors looked I just had to snap a shot.
The party was a hit and it was gratifying to know that the decorations were almost as unique as the beautiful little one that my friends brought home.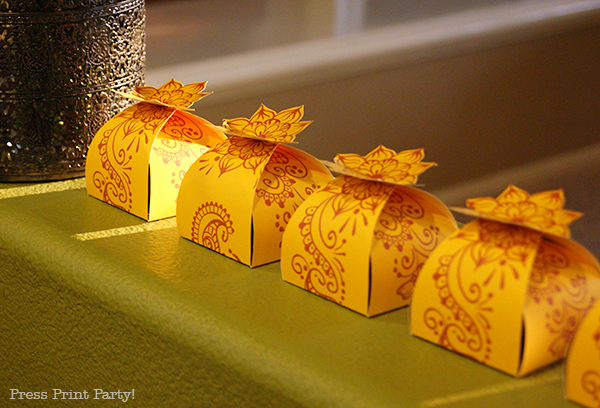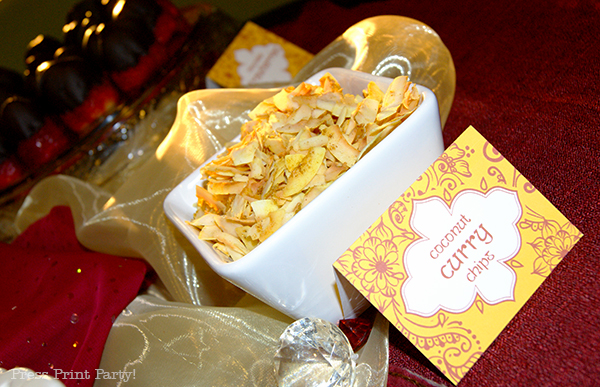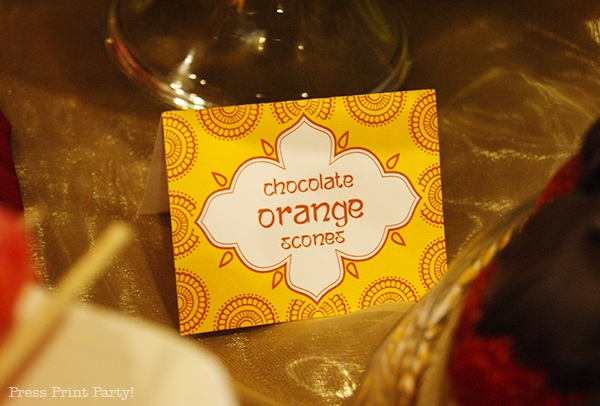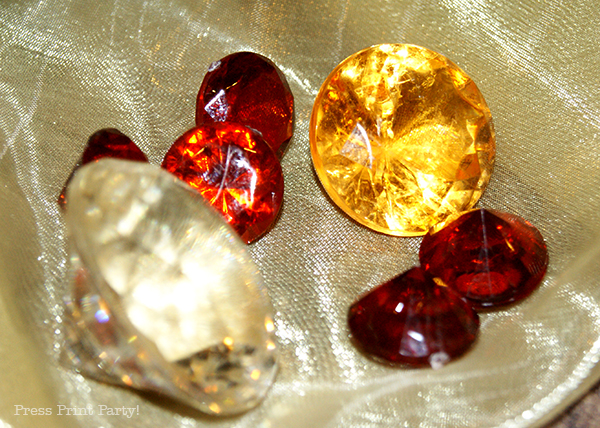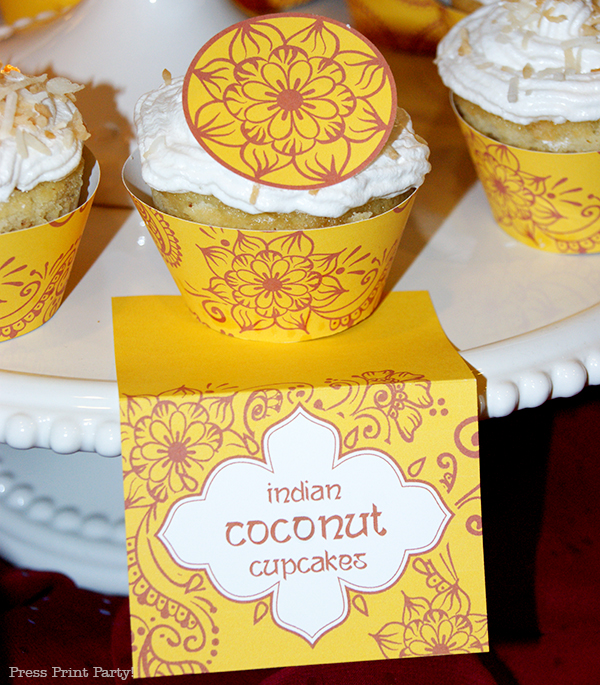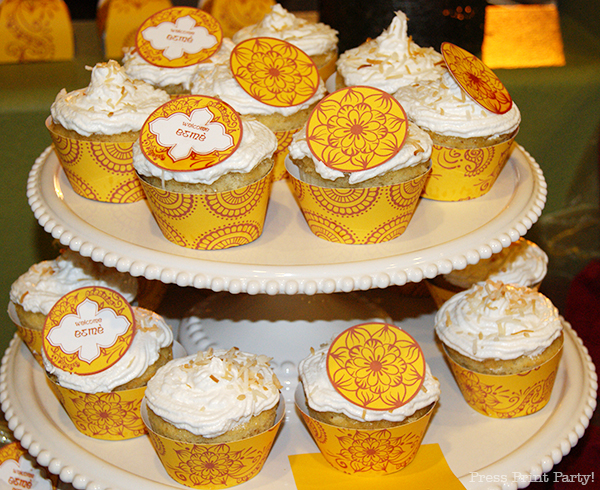 You can buy these mehndi inspired printables in my shop.