These 4th of July cupcake toppers add a blast of excitement to your cupcakes. These tassels are easy and cheap to make, they'll be the talk of the party.
Scroll down for a cool tutorial video and quick step by step on how to make these fireworks cupcake toppers.
You may want to pin the full tutorial picture at the bottom of the post for future use – trust me you'll want it.
And don't forget to go download the FREE patriotic cupcake wrappers to complete the look!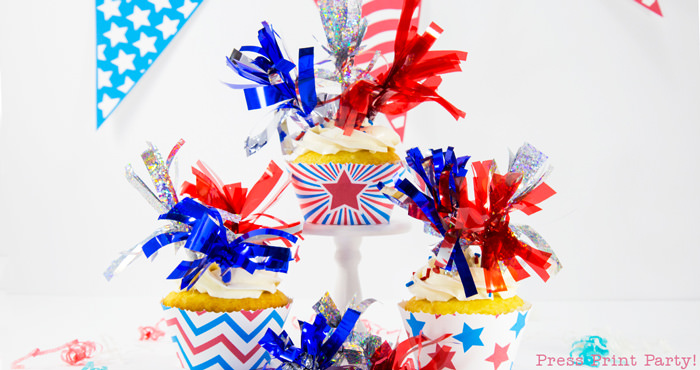 I'm super excited about this tutorial video mainly because it's my first one! I've got many more though so don't forget to subscribe to my YouTube channel and get the all the latest DIY videos first.
Step by step fireworks cupcake toppers tutorial:
Use cellophane wrapping paper. I found mine at the dollar store.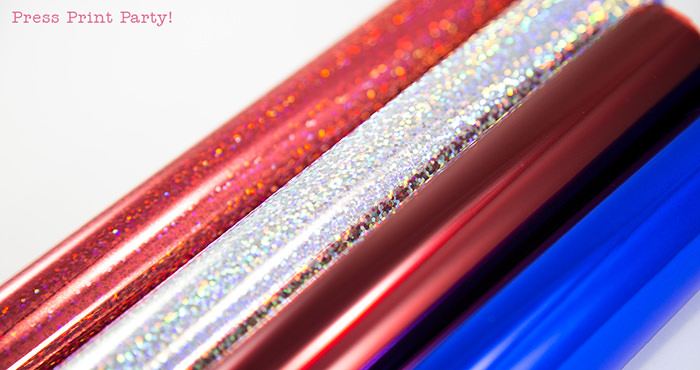 You'll also need tape, scissors, and toothpicks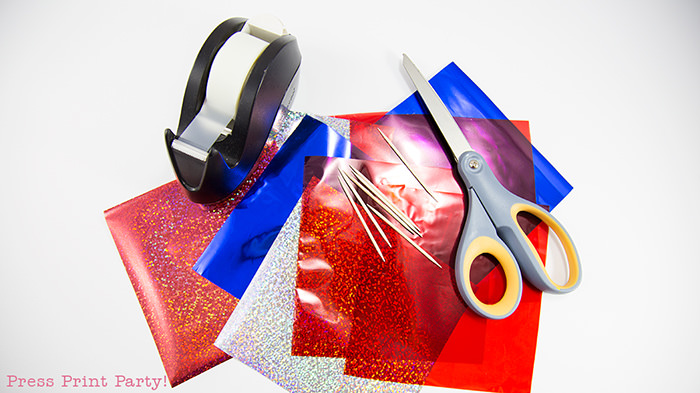 Cut the paper into 5″x5″ squares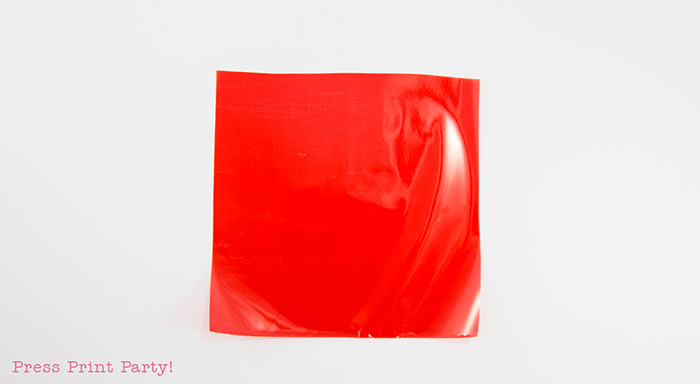 Fold in half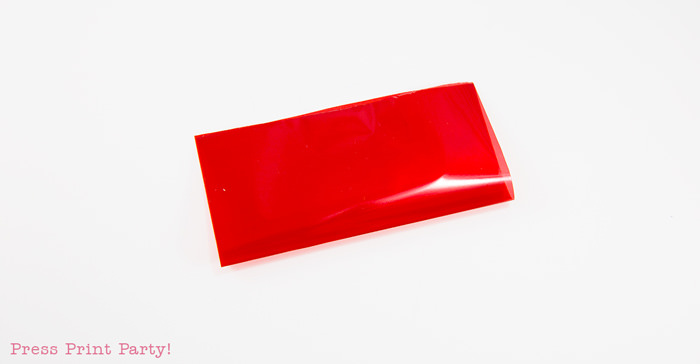 Fold in half again
And again.
Cut fringes.
Open and set flat.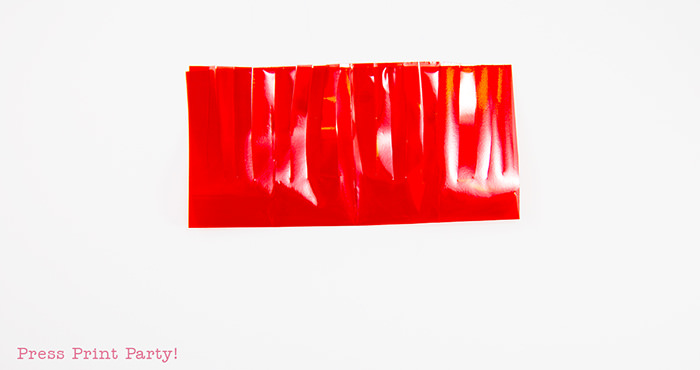 Tape a toothpick to one of the folded ends.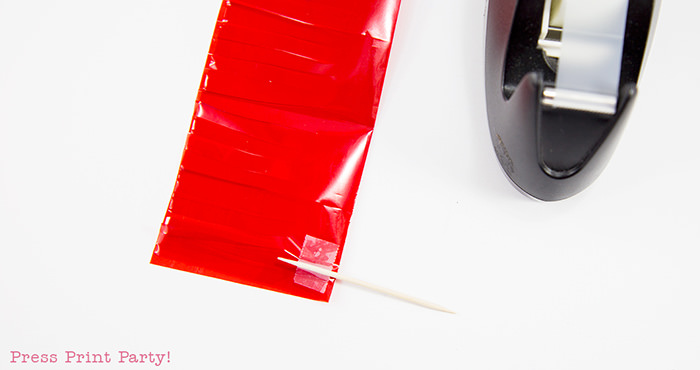 Roll around the toothpick.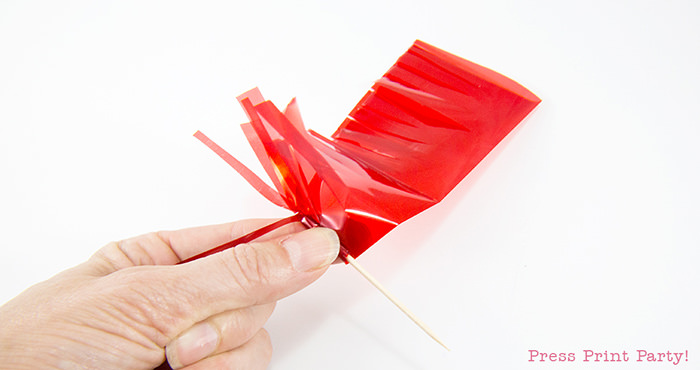 Tape the end
Fluff.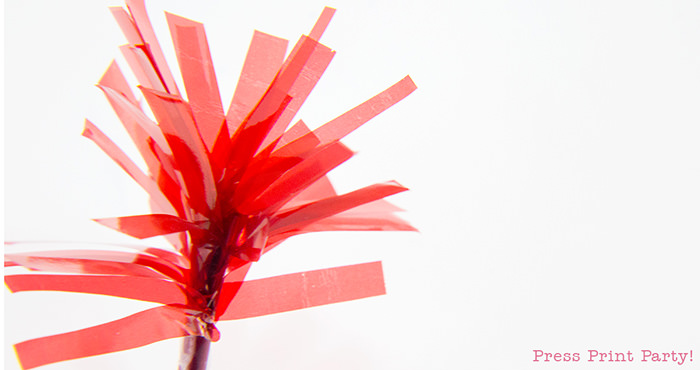 Insert in cupcakes and admire your work!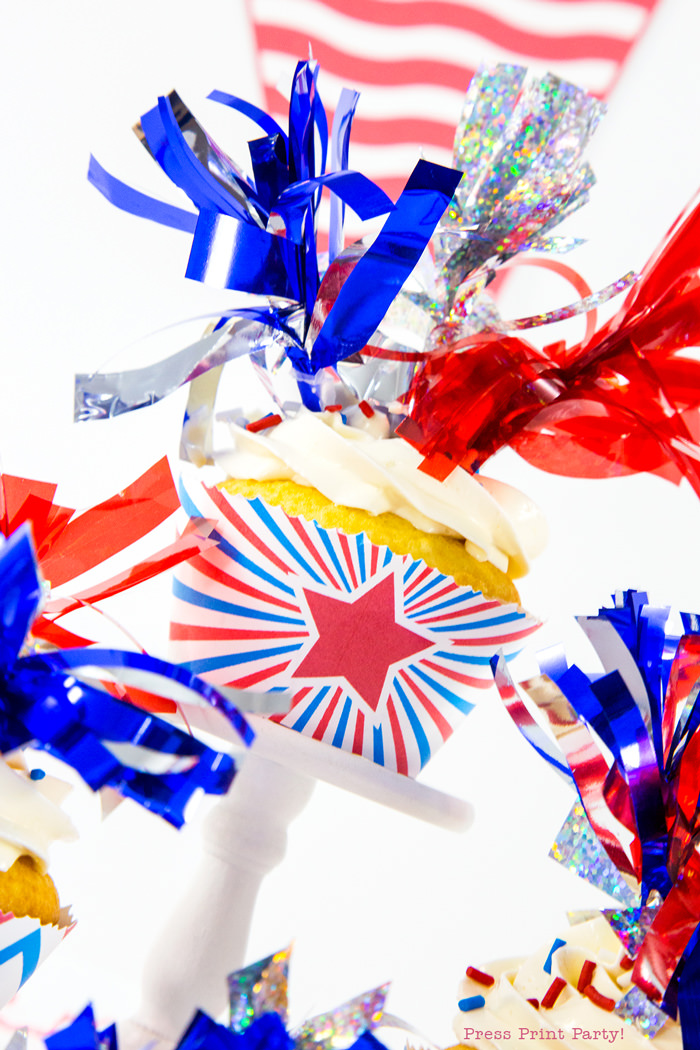 Don't forget to go download the Free 4th of July cupcake wrappers!
Don't forget it, pin it: