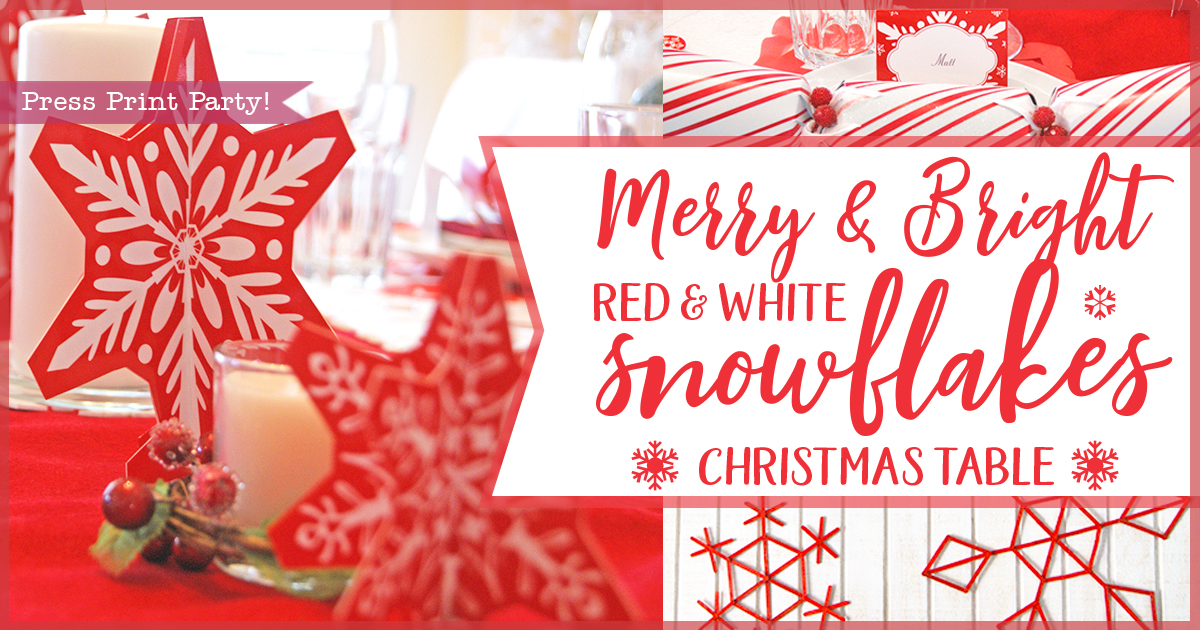 Red and White are my absolute favorite Christmas Colors! I also love party crackers. They were a family tradition when I was growing up in France and I decided to make it a tradition with my family in the U.S. too. So when I saw some fabulous red and white snowflakes party crackers in the store I just had to create a printable set to match.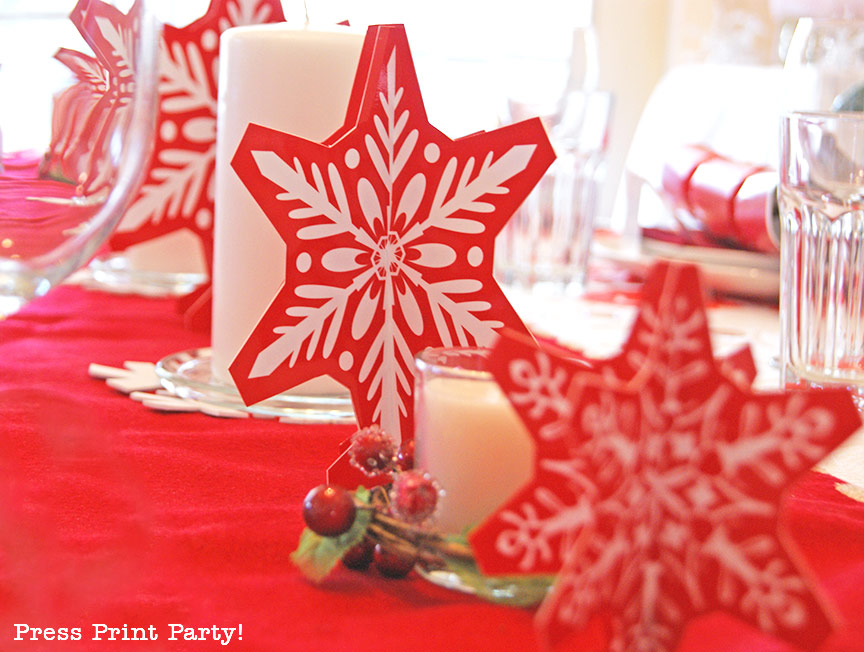 The red and white snowflake Christmas party printable set in my shop has everything you need to create this beautiful table. It also includes invitations, various gift boxes, cupcake wrappers, thank you note and more. I especially had great fun creating the 3D snowflakes for the table. They make an easy and elegant centerpiece on their own, but a couple of standard white candles really makes them glow.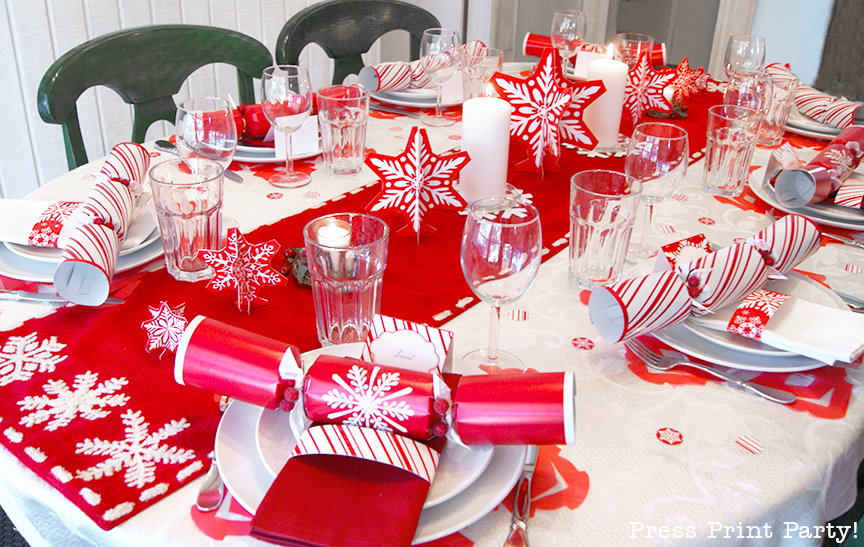 For more contrast, each white plate was set on top of a large red snowflake place-mat made from an inexpensive red vinyl tablecloth.
When displaying the napkins, I alternated the two wrapper designs to add interest.
Of course each guest got their own place card and party cracker, and the whole table got a good sprinkle of matching confetti.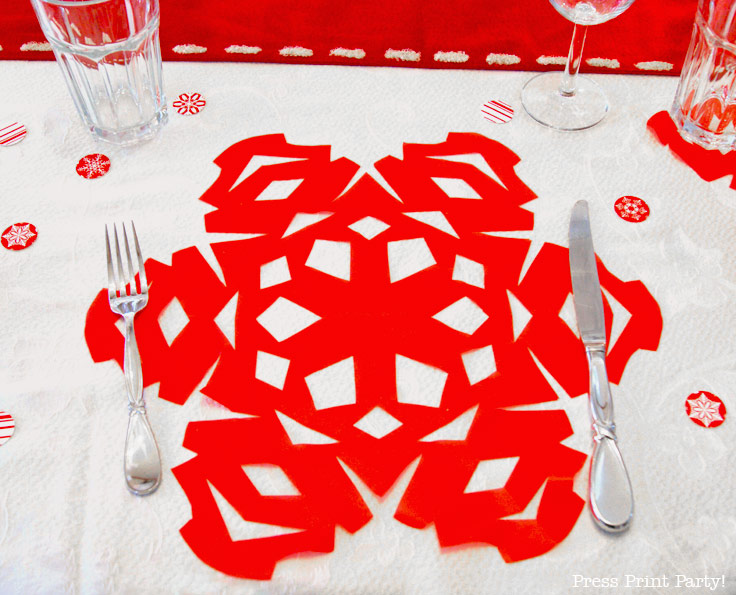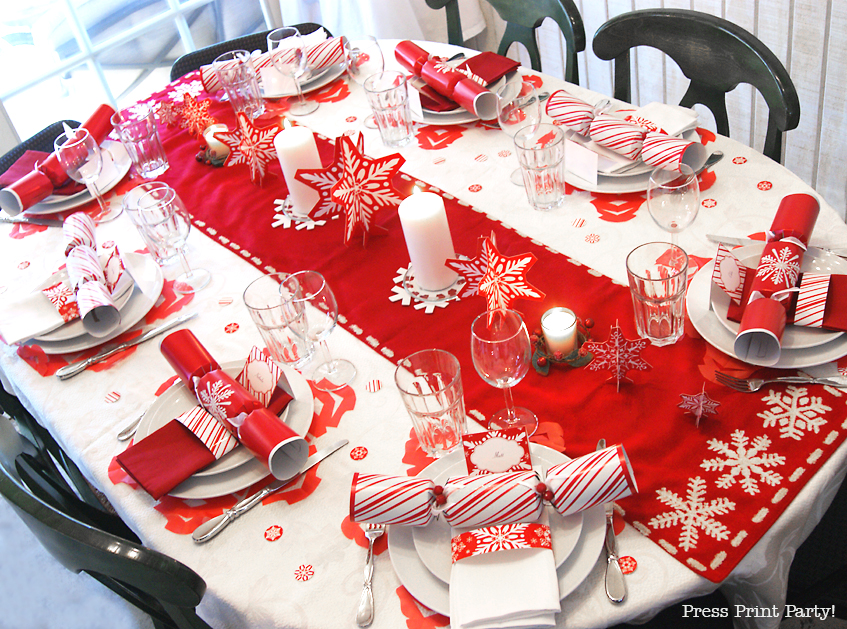 To add to the decor the kids and I created 3 giant red snowflakes out of craft sticks for the wall, as well as a bunch of white paper snowflakes hanging from the ceiling and the chandelier.
Finally, in a nod to my French heritage and my adopted American home, I hung a "Noel" banner over the table and a "Merry Christmas" banner by the windows.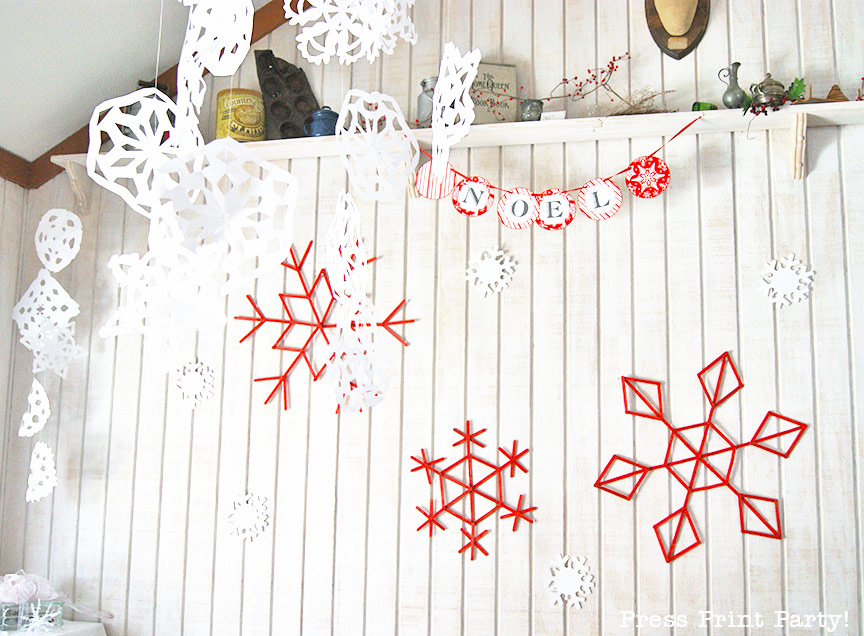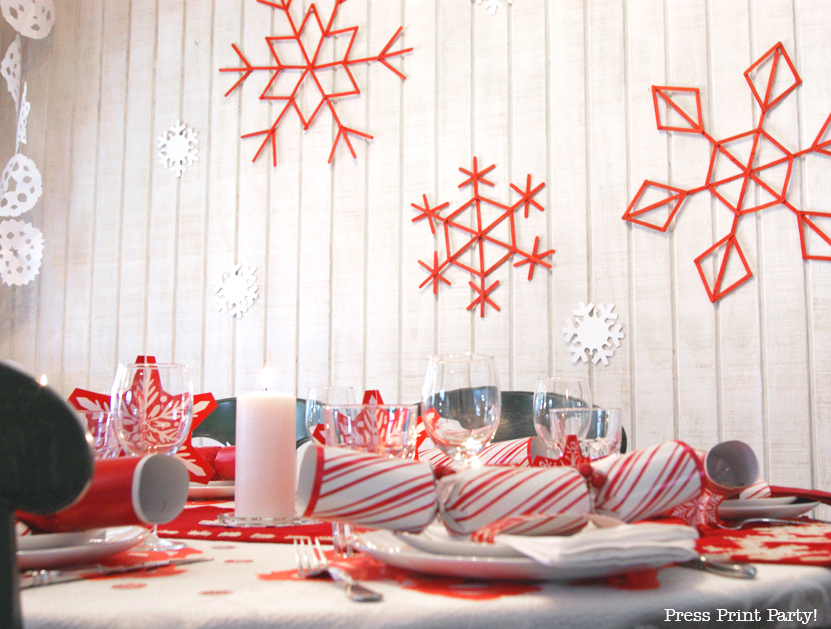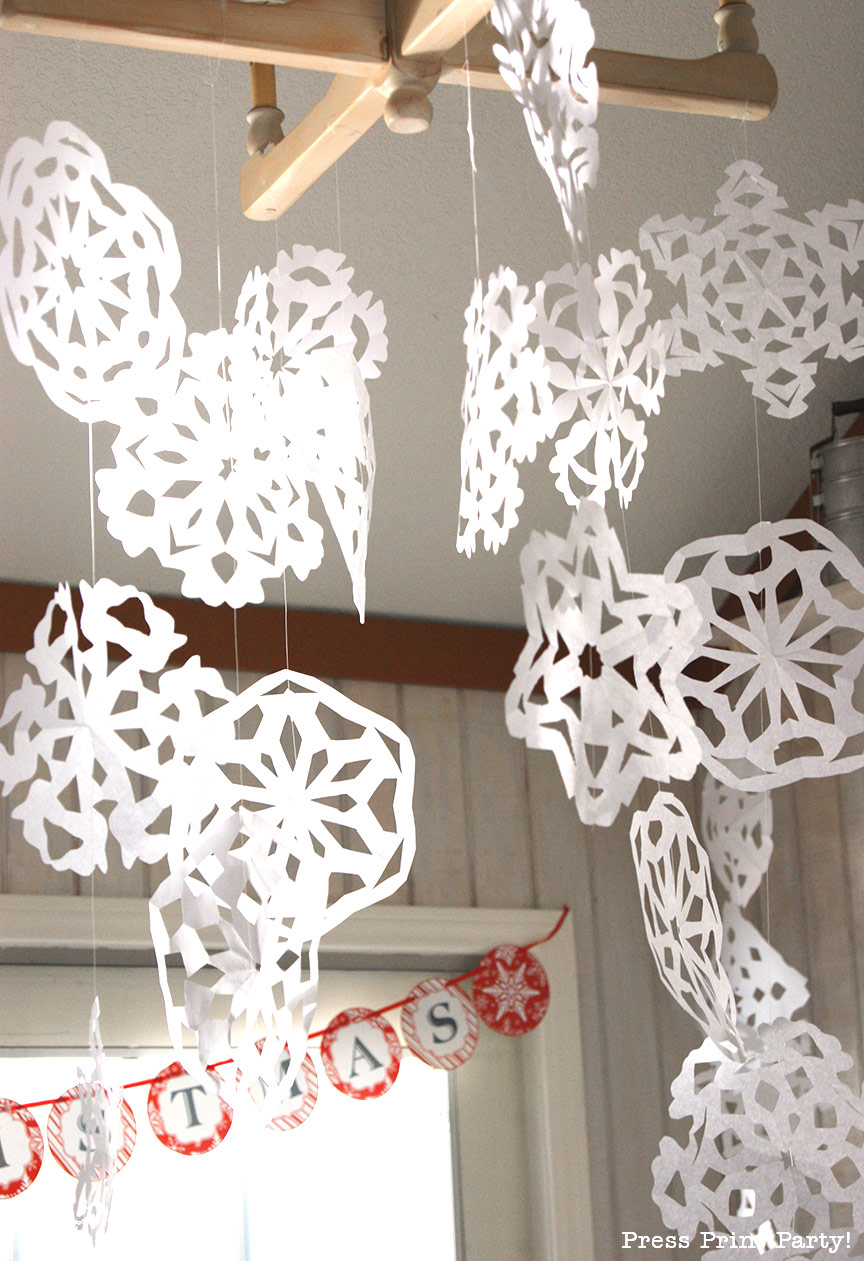 Our red and white Christmas party was a great success and definitely one of my best tables yet!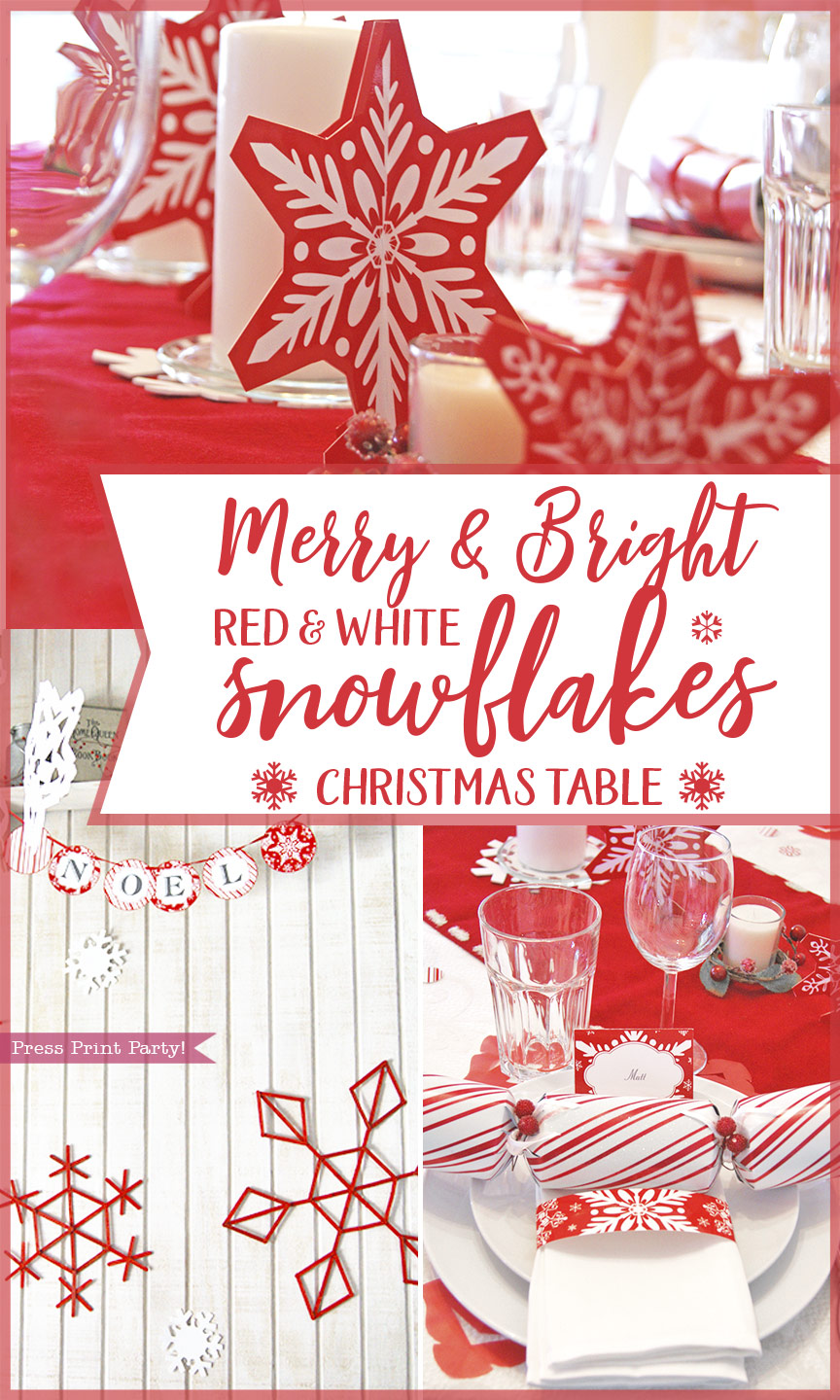 Check out our Christmas printables