Years ago, on the hunt for Halloween crafts for kids, we came across an adorable, printable bat.
My girls loved it and printed and made a bunch. But a couple of years later the website no longer worked!!
Their sweet, little bat was gone and in their minds, Halloween stood on the brink of being ruined.
The ONLY course of action was for me to make one of my own. They loved it!
Halloween had been restored!
In fact, they loved it so much that a couple dozen of them are now a regular, required item in our annual decoration box.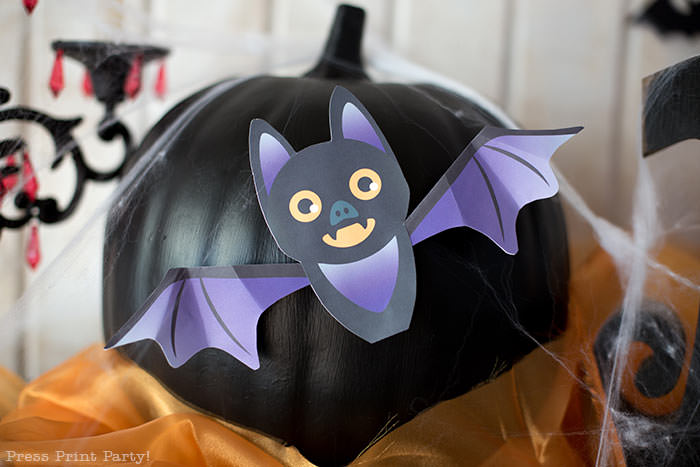 This post may contain affiliate links.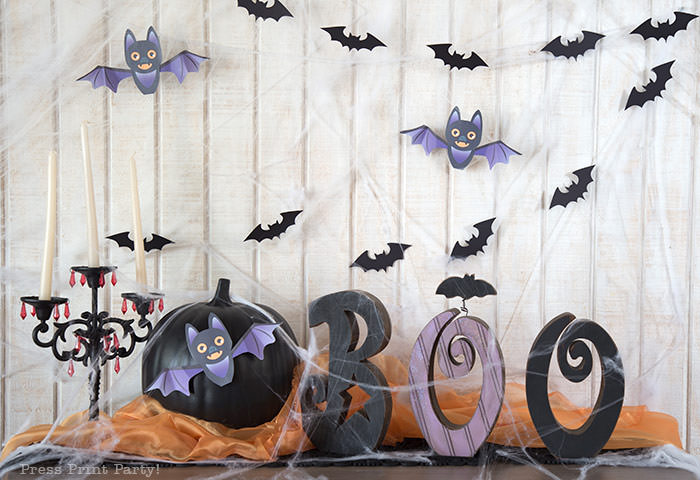 I loved this little guy so much that I came up with a couple ideas to improve him. I created a coloring page so your little kiddos could color him exactly the way they liked.
Pens, markers glitter stickers nearly anything's an option.
And I had another idea for a way to hang him that I'll talk about in just a minute.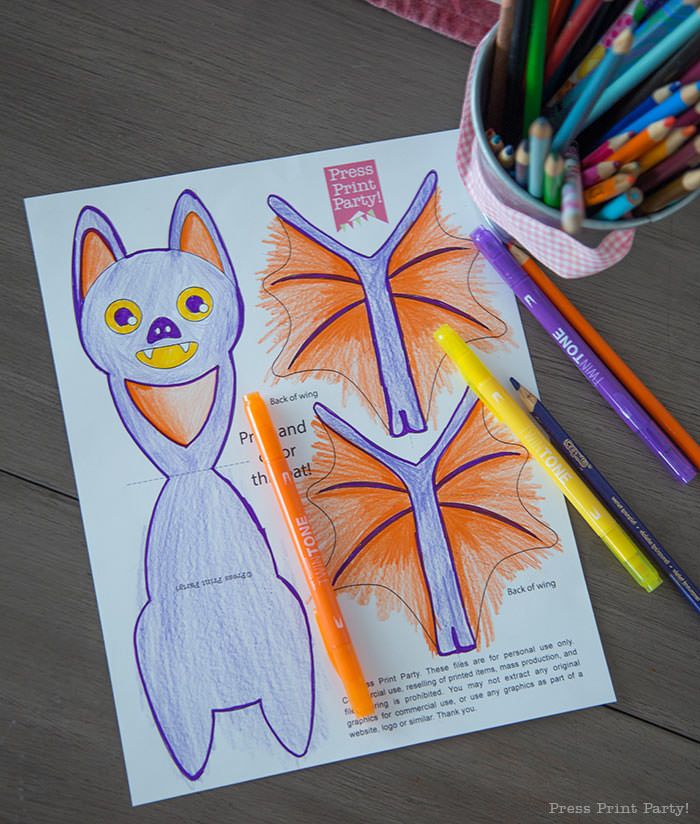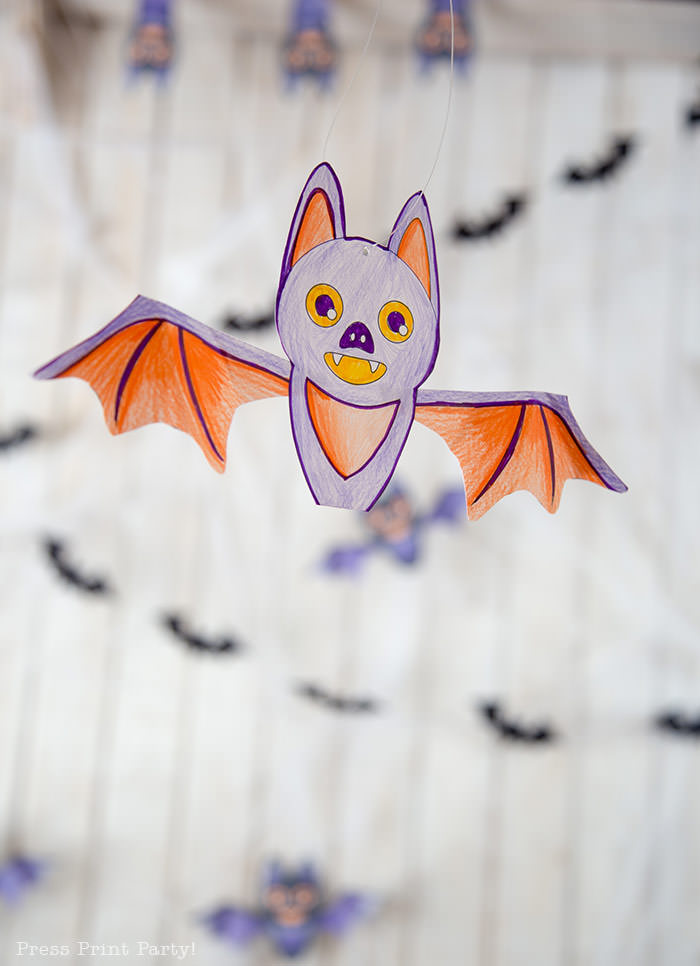 He's really easy to cut out and to hang but the assembly may need some adult supervision if you want the folds to match, especially with younger kids like preschoolers.
But the results are lots of super fun bats you can hang all over the house.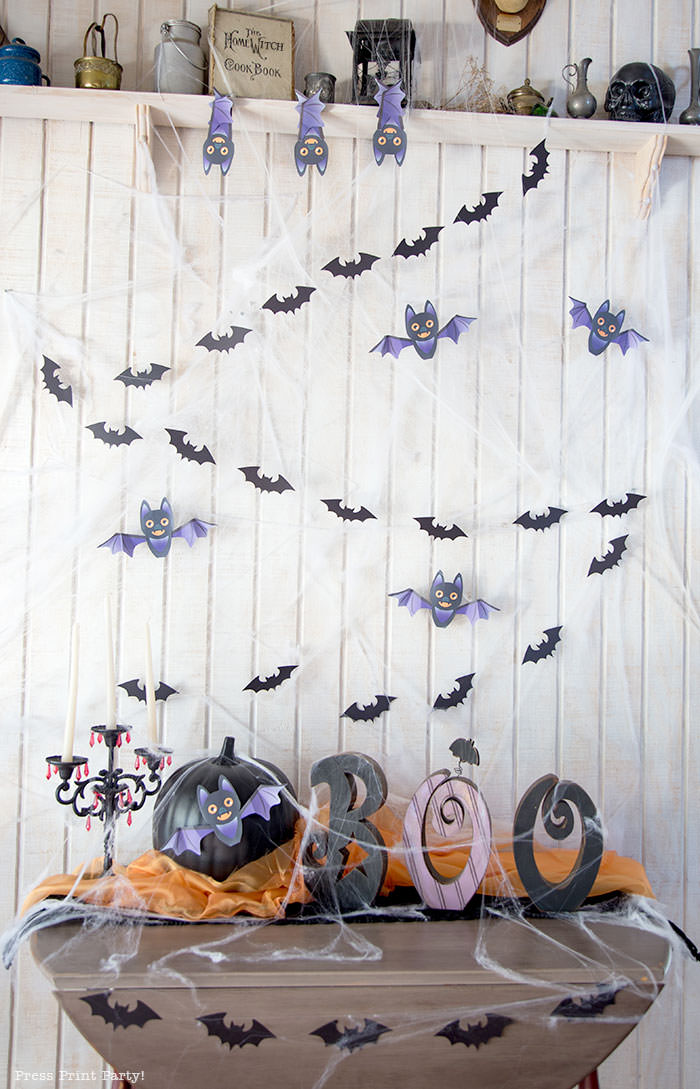 They're very cute and not spooky at all. Your kids will love making lots and lots of them.
Halloween Bat Craft Materials:
Halloween Hanging Craft Download (at bottom of post)
Paper
Scissors
Glue
Ruler
Something to help score lines. Like a butter knife, a paper clip, or a bone folder.
Coloring pencils, markers, or crayons if using the coloring sheet.
A full instruction sheet is available in the download. And I've also made this video showing you how easy theyre to make:
You can make them with flying wings.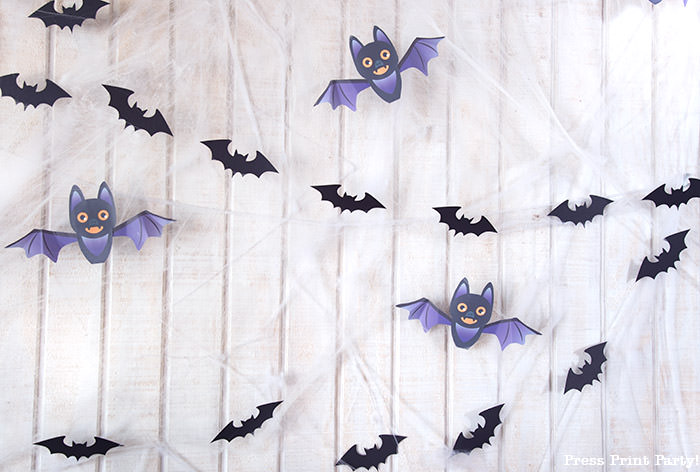 Or you can glue the wings on top of the body to create an upside-down bat. Here I hung them on the underside of a shelf with a bit of tape. They look like they're almost ready for a nap.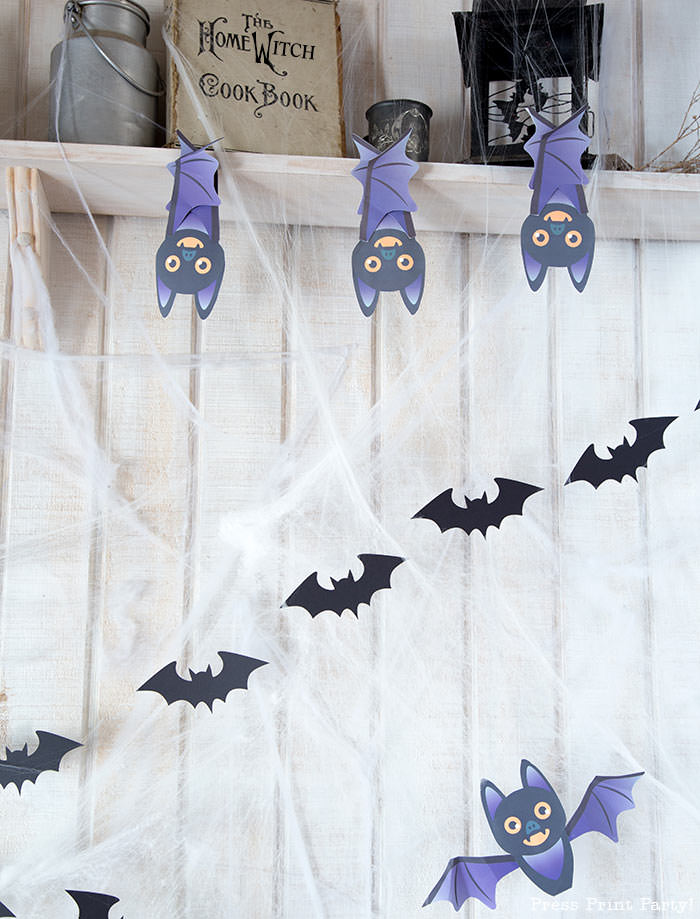 I used a ton of fake spider webs and created a fun black bat garland to match. You can get the free SVG to make the bat garland here.
I also used some fun Halloween decorations like a chalkboard paint pumpkin and a BOO sign.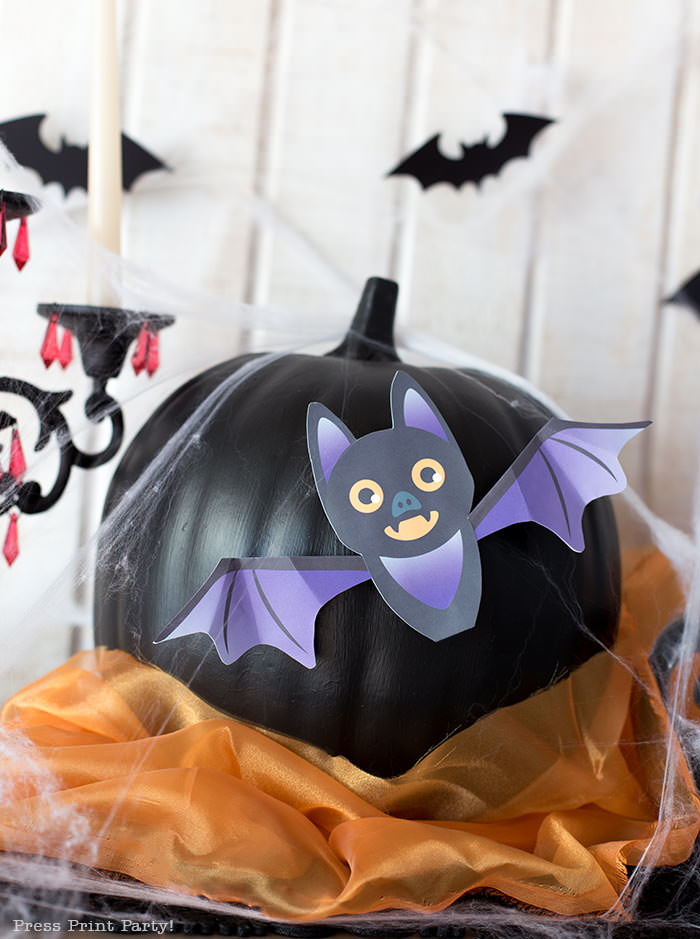 It's a fun super low-key DIY Halloween craft to make with the kids.
You can also see these little bats in action in my haunted Halloween pirate ship porch ideas.
If you liked this bat you'll also love more free Halloween printables with these Halloween owl favor boxes, ghost lollipops tags, and 4 Halloween treat bags.
And if you like bats, I have a cool bat costume DIY also.
Don' t forget to pin it: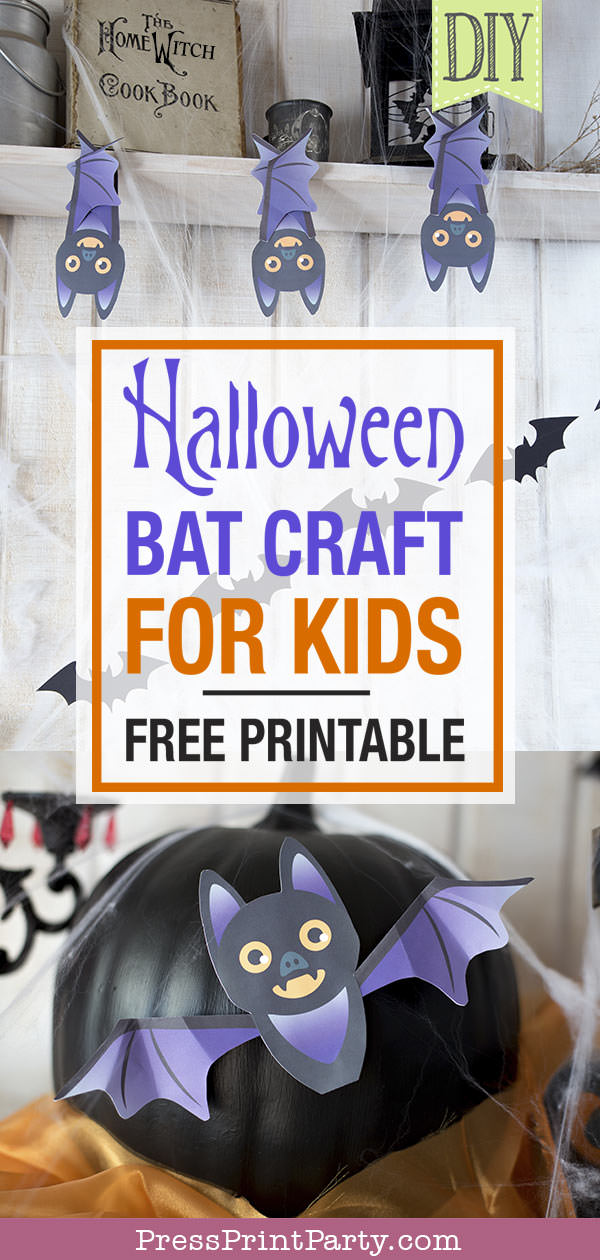 Get Your Freebie:
If you've already subscribed, you can get the password from the bottom of any email I send and go directly to the Free Downloads Library.

Check out our holiday printables