Step lively ya sea dogs and watchful as ye go.
It wasn't enough for me to turn the whole porch into a haunted Halloween pirate ship, the door needed some pirate-y love too.
I rummaged through my pirate party decorations and came up with this fun pirate party wreath.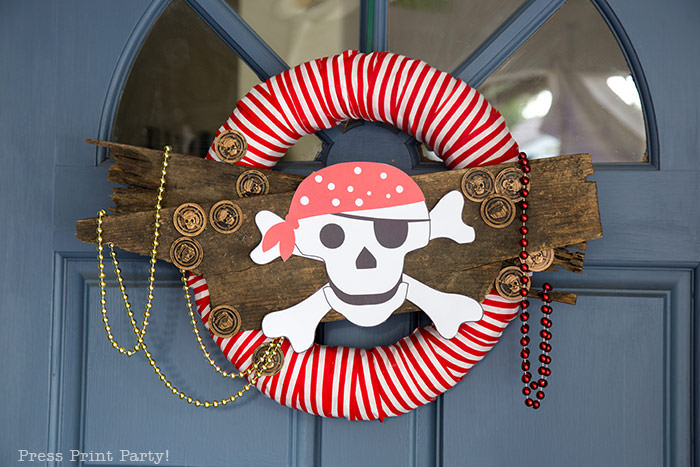 This post may contain affiliate links.
It's one of those times when keeping things in the garage for some future, unknown use actually worked out. I've had the bare wreath for years (hmm, I'm pretty sure at least 20 years) and we still have a crate full of old wood that we collected to make rustic signs around the house.
I had the fabric, pirate coins, and necklaces from an old pirate party and I made the skull and crossbones on the computer to round out the look.
Materials for the Pirate Wreath:
Wreath – straw or foam
Strips of striped white and red fabric (mine were about 3″)
A couple of pieces of old wood
Pirate skull and crossbones printable – Free – Available at the bottom of this post.
Pirate Party Wreath Instructions
I made a video to show just how easy and fast it was to make. Of course, the video is just a little faster than the actual construction. I sped it so that I didn't bore you guys.
Cut the fabric into strips making sure to cut with the stripes. My strips were from 3″ to 5″ wide. They were remnants of sashes I had made for a pirate party long, long ago.
Wrap and hot glue the fabric to the wreath being careful to hot glue only on the back of the wreath.
Once fully wrapped, hot glue the wood to the wreath. I had 2 pieces of wood I crossed and glued to each other.
Print and cut the skull and crossbones printable (downloadable at the bottom of post) and glue it to the center
Finish up by gluing a bunch of pirate coins and a couple of hanging bead necklaces.
You'll see in the video that I hung the wreath before I added the hanging necklaces so I could get a better feel for how they hung.
And, you're done with your awesome pirate party decoration.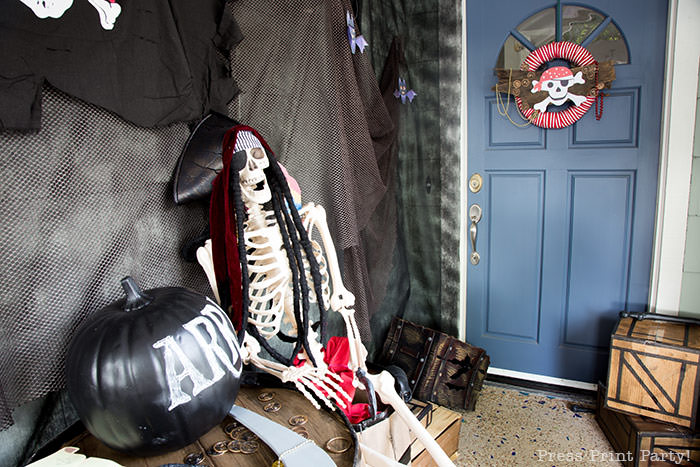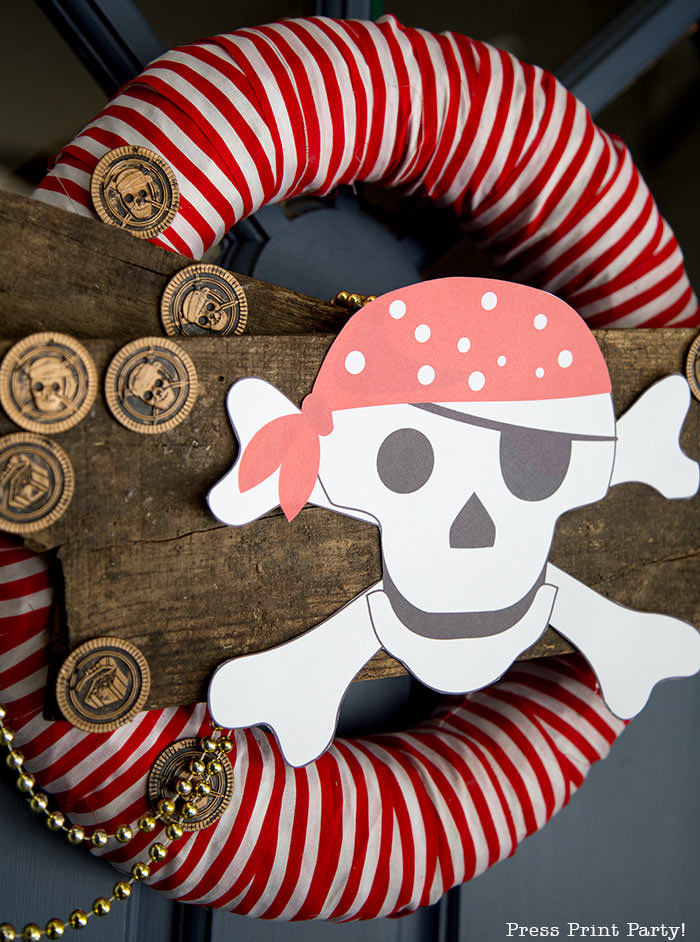 Don't forget to check out my full Halloween pirate ship post and my mermaid skeleton makeover.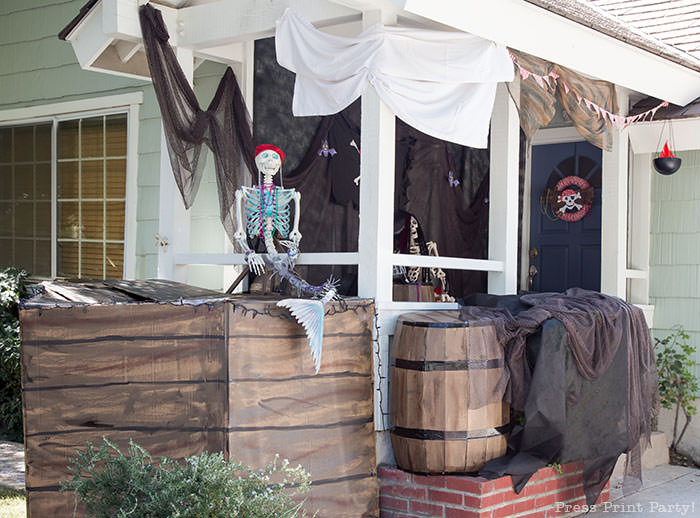 Don't loose it, pin it: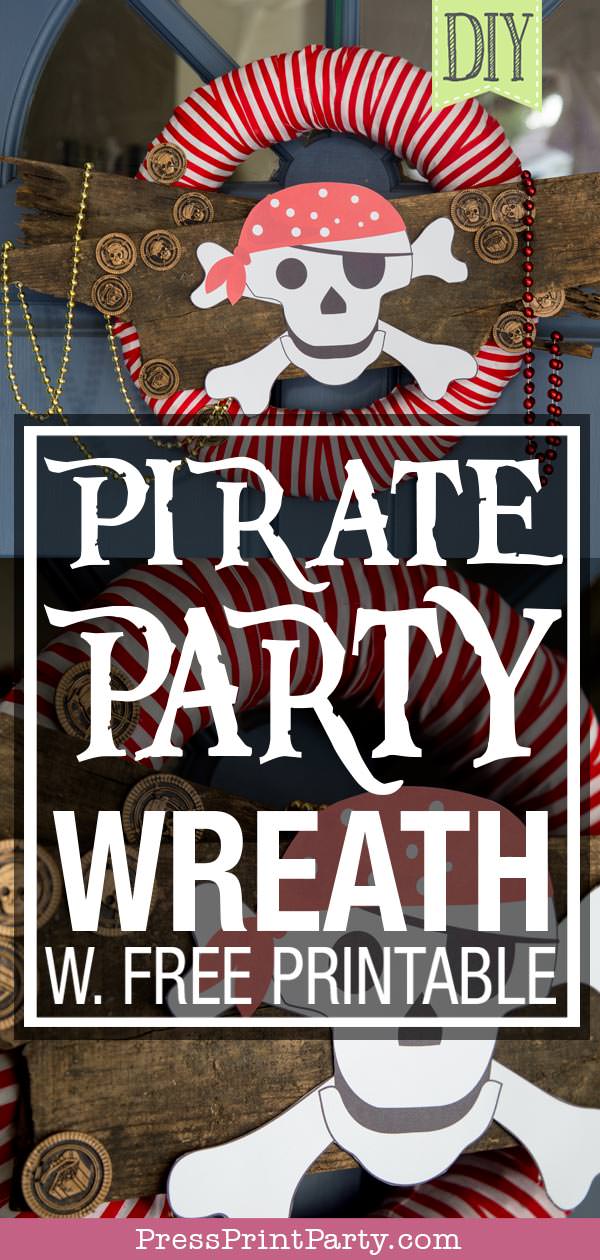 Get Your Freebie:
If you've already subscribed, you can get the password from the bottom of any email I send and go directly to the Free Downloads Library.
Check out our birthday printables