We are flying high for Halloween. One girl wants a bat costume and one a butterfly costume. A good DIY challenge for Mama I was ready to take on.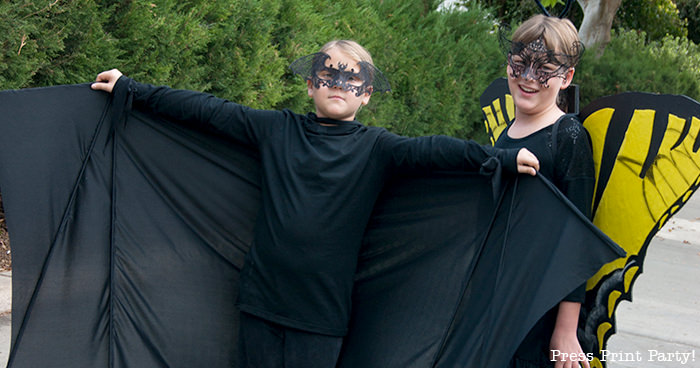 This post may contain affiliate links
We were fortunate enough to make a trip to Venice, Italy, where the girls fell in love with the abundant variety of masquerade masks available. With Halloween around the corner, we decided to get inspired by them. So we came home with a gorgeous bat mask and one reminiscent of a butterfly's wings.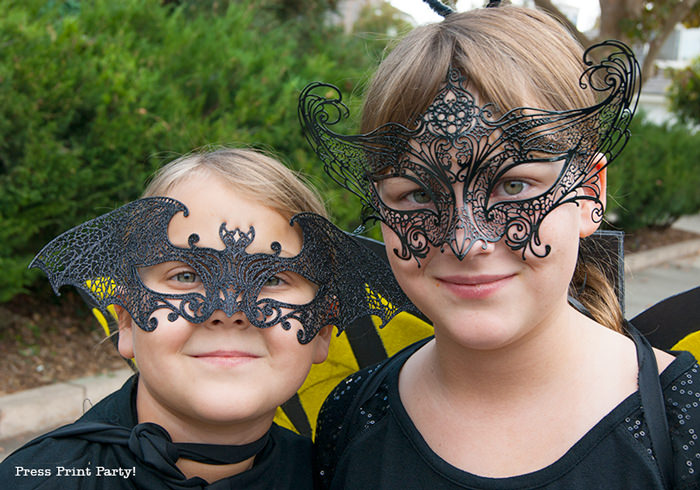 Fortunately you don't need to go to Venice to get these beaufiful masks, Amazon has plenty of them to choose from.

I will share below how I made each costume. I got inspired by Pinterest of course, but in the end, I created a unique design for both.

How to Make a Halloween Bat Costume Wings:
I didn't want just some lame little bat wings under the arms. Yes, that would have been easy, but to me, it's not really bat-like. So I looked at bat pictures and came up with these: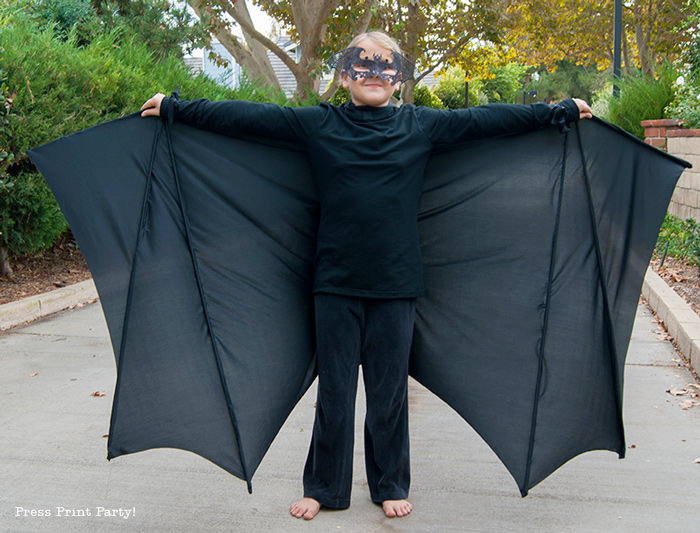 I first took some black jersey fabric I had lying around. I had 2 and 1/4 yards and that was just right for my 8-year-old.
I folded the fabric in half and had her lay on top of it so I could find the placement for the wooden dowels.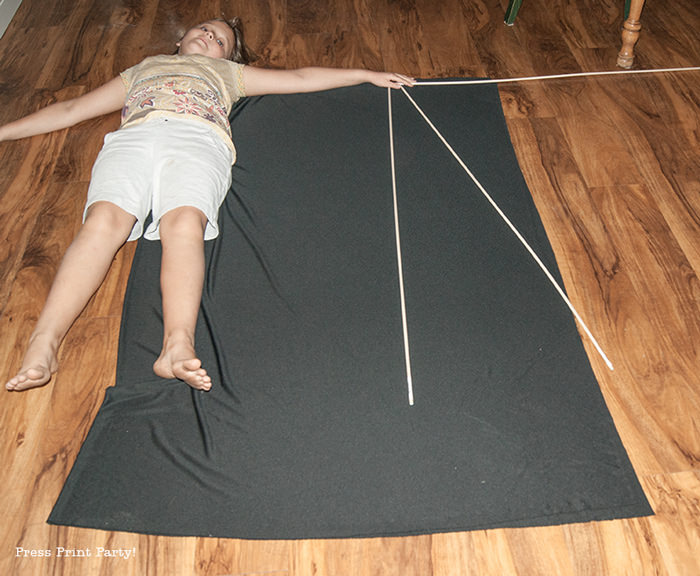 I then cut the fabric to form the wings.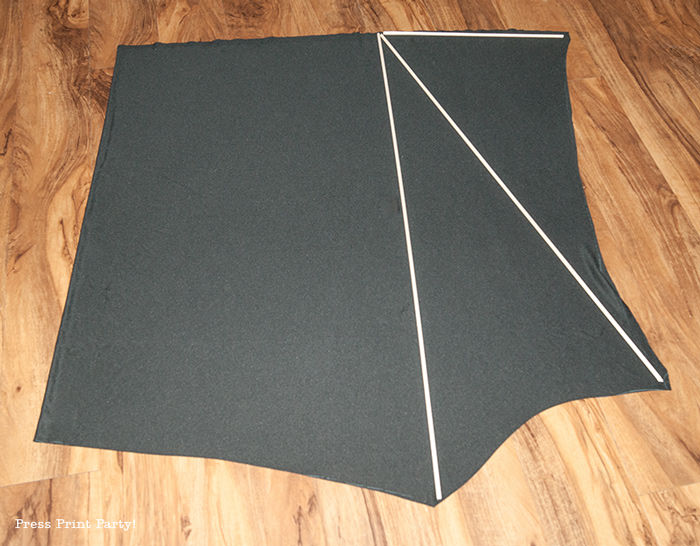 I ended up cutting the bottom a bit shorter than this picture shows.
I then hand sewed the dowels in the fabric (by wrapping the fabric around) on each side and attached ties at the hands and the neck.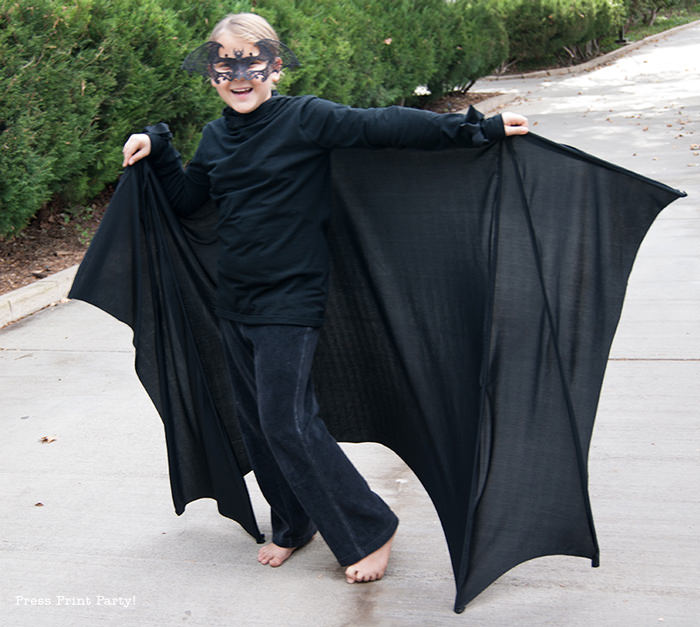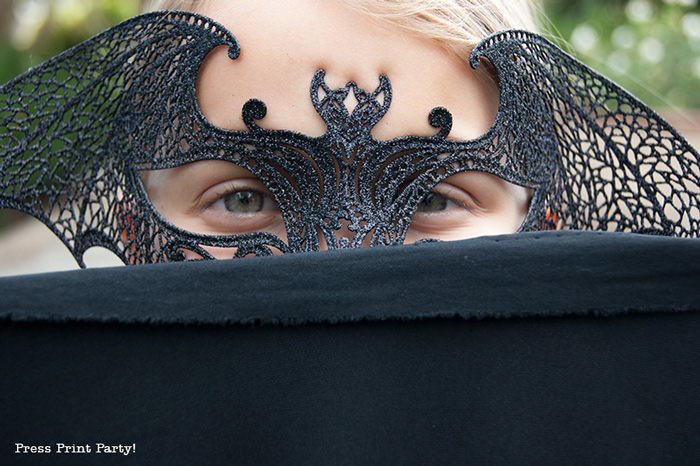 I love how it behaves like real bat wings!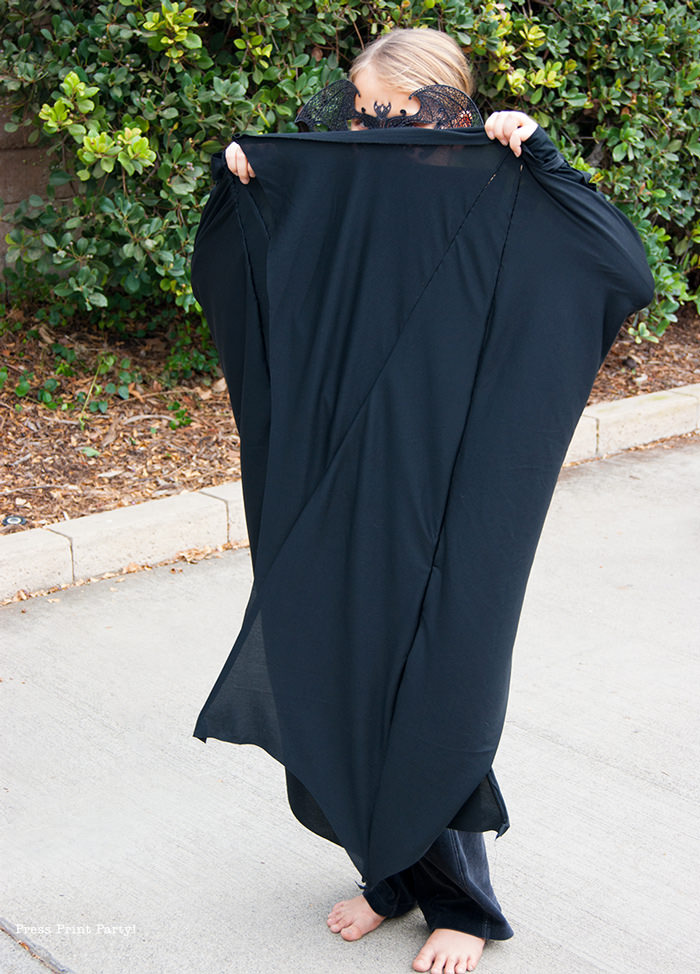 How to Make a Girls Butterfly Costume Wings: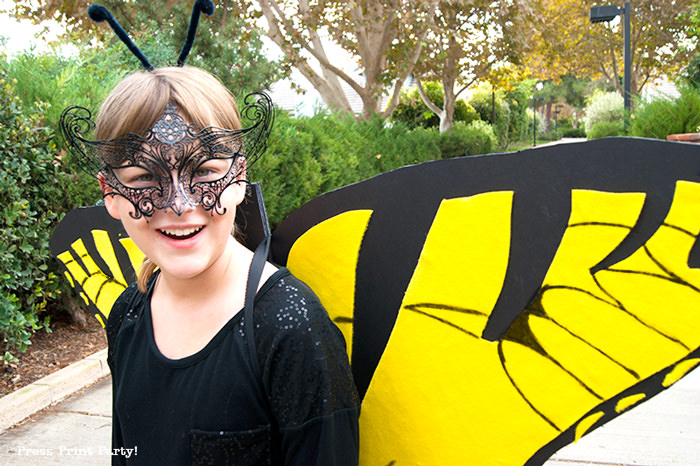 This was harder than the bat wings. Again I could have made fabric wings under the arms but my daughter was insistent the wings be behind her AND fold. I got on the right track with this post from iCandy Handmade who made a stunning Monarch Butterfly Costume. I think I simplified her design though.
You will need 2 black foam boards (the big ones from an office store- I think 3′ x4′) and whatever felt fabric color you'll need for your chosen butterfly.
Measure your child's arm span and use that as the width of the wings. Cut and score the foam boards as shown in the diagram below. This will create a nice and strong backing to the wings. The foam boards will fold nicely when scored. Be careful when scoring as to not cut the foam board all the way.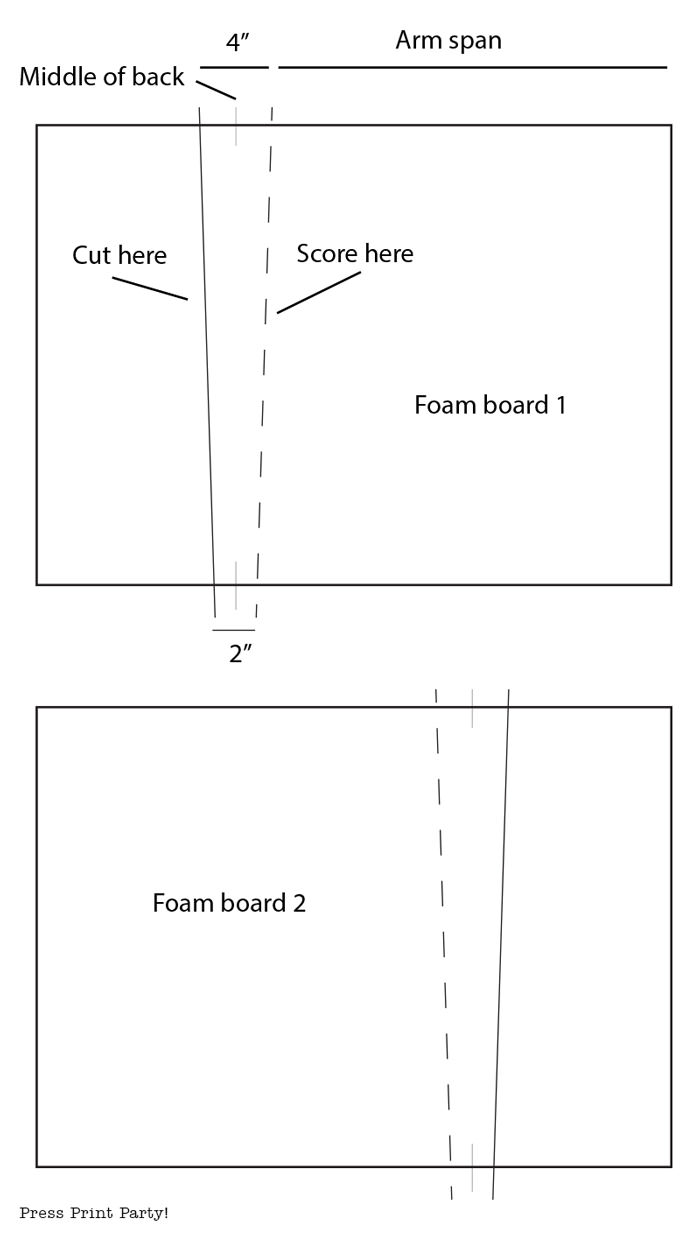 Here's a picture of them cut: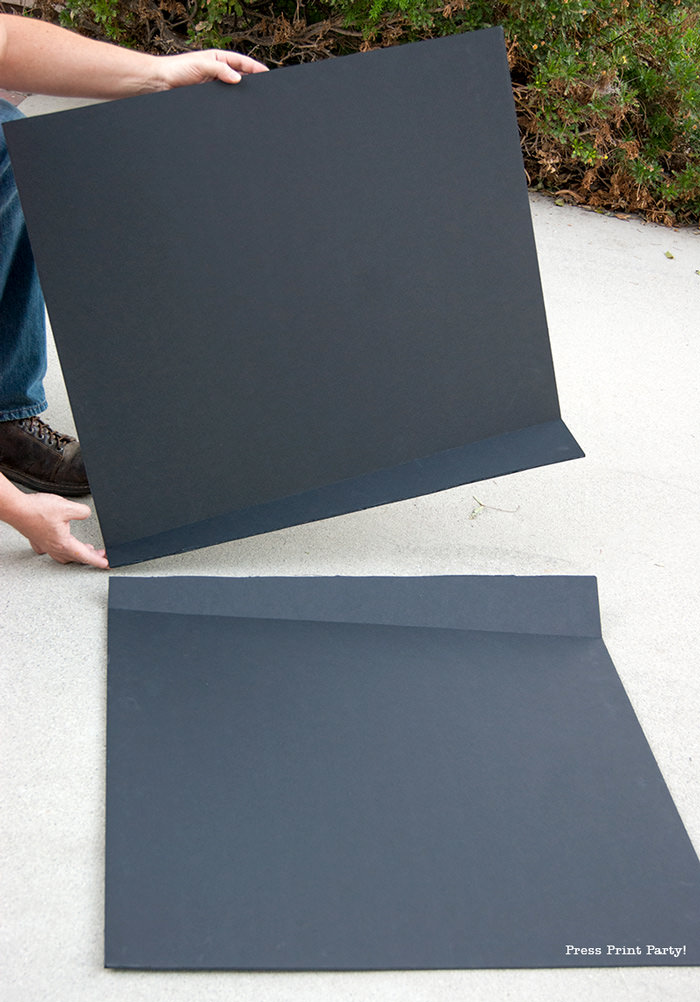 And how it works when glued together.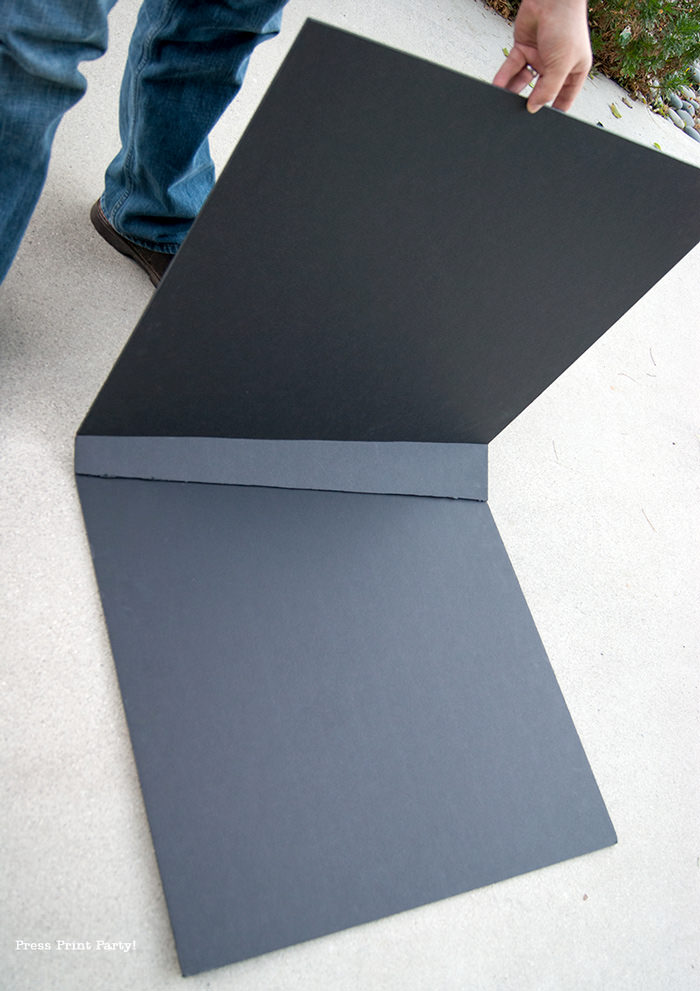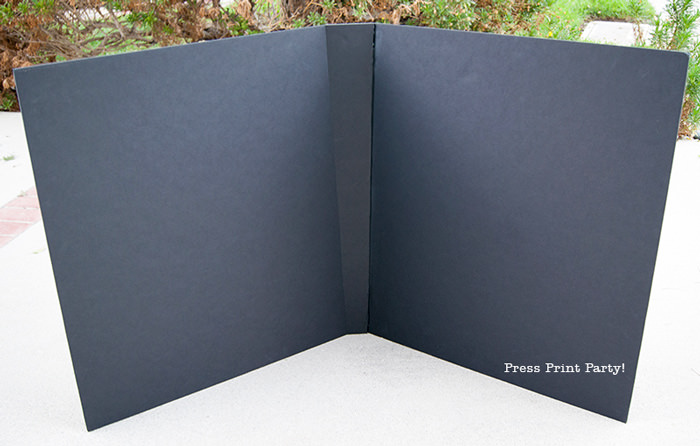 At this point cut your wing shapes BEFORE gluing the backings together. It's just easier that way.
My daughter insisted on this type of butterfly: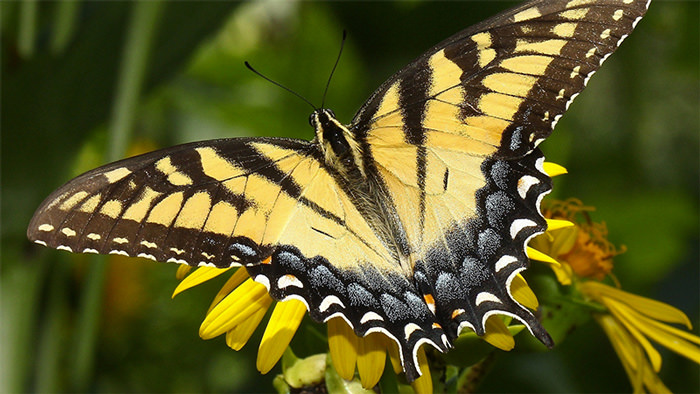 So I did my best in cutting and gluing felt pieces to the foam board to recreate that design: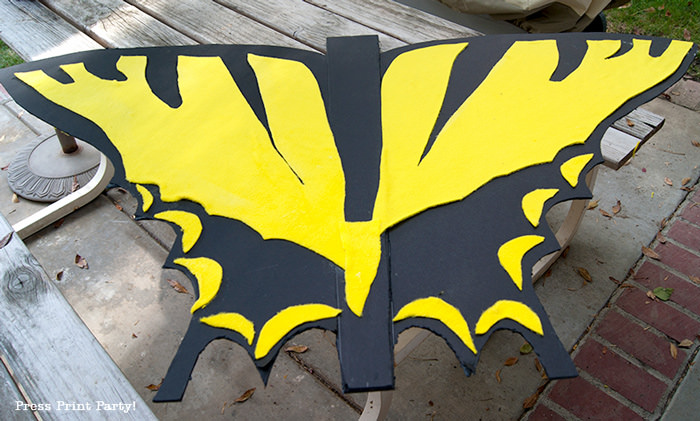 I added some black marker and white chalk to finish the look.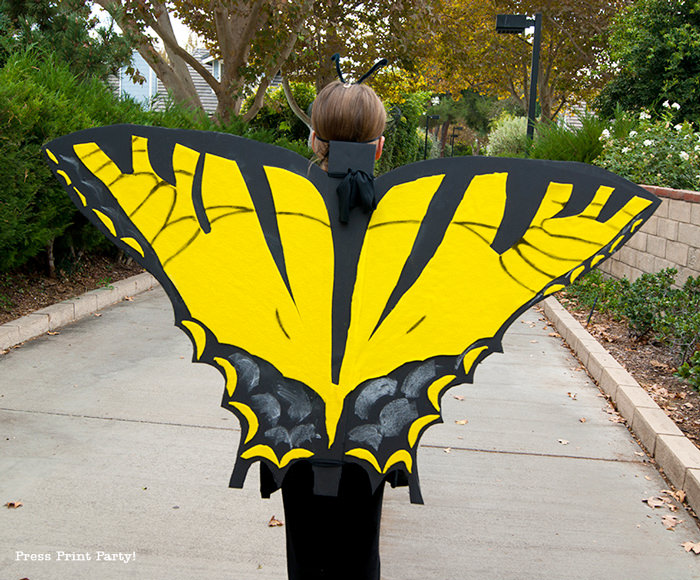 I took a strip of black jersey fabric (leftover from the bat costume) and created a rudimentary shoulder strap tied in the back.
Here you have it, two very happy little girls.
I have more Halloween costumes DIYs like an easy ghost costume and a stunning no-sew jellyfish costume.
Pin it for later: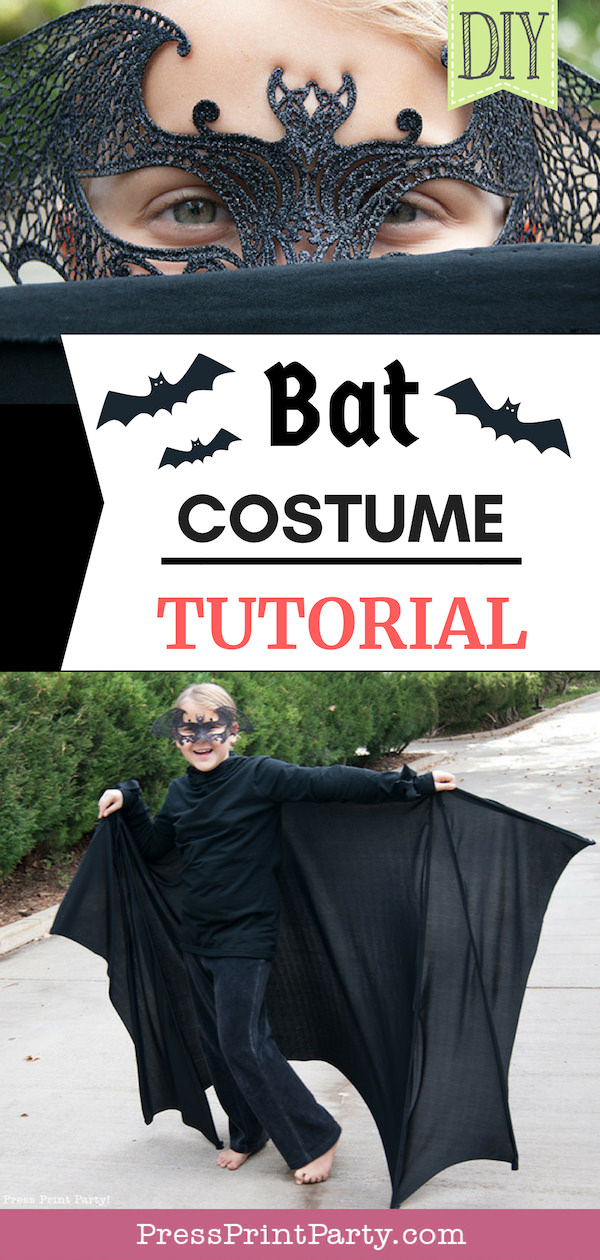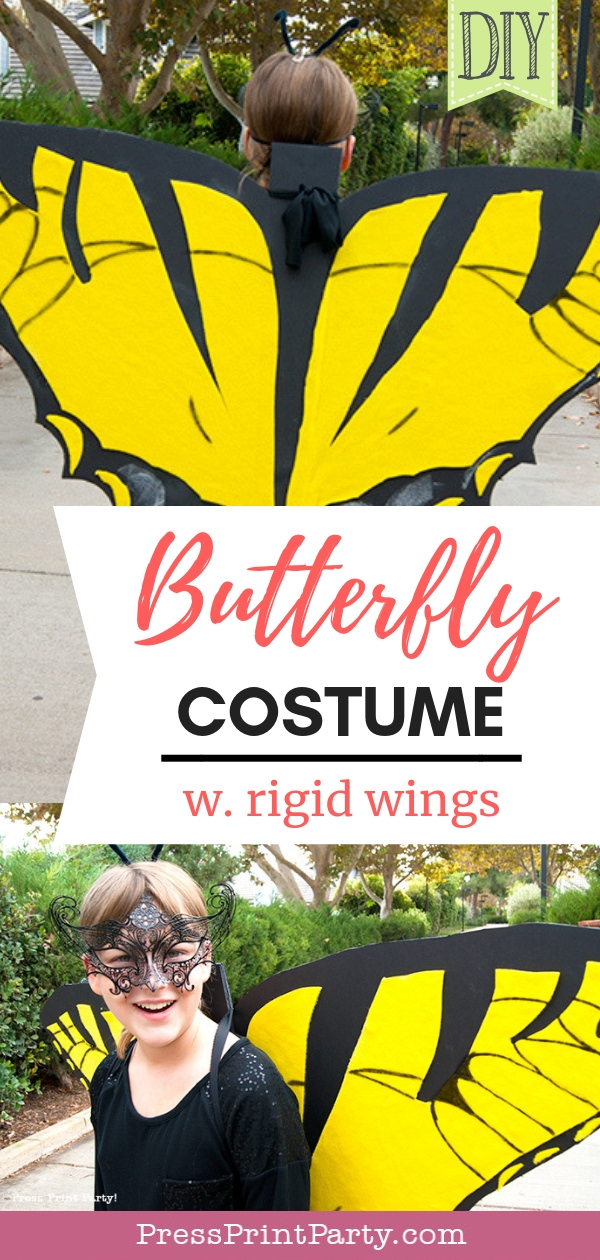 Check out our Holiday Printables!