OK, I know.
"French S'mores" is an oxymoron. There's no such thing as S'mores in France. And I can say that with confidence because I grew up there. They sell marshmallows in tiny, little quantities and don't sell Graham Crackers at all. You really have to wonder about the long term hope for any nation that doesn't sell something as delicious and flexible and Graham Crackers, don't you?
I have a high school friend that visited us, along with his family, not too long ago. We made S'mores and the kids got all excited and the adults were just amazed. "Oh that's what the Americans are always doing around campfires in movies! Roasting marshmallows!" They never knew! And the S'mores made such an impression that they took a box of Graham Crackers home and when their son celebrated his birthday a month or so after they returned to France they shared this exotic, little treat with all the kids at the party. So now if anyone visits me for the first time from home we always get the fire pit going and make S'mores.
But what's a French girl to do when she moves to the U.S. and stumbles upon this American delicacy?
Well, I don't want to think that I was too lazy or impatient to let the chocolate melt to the correct consistency but I thought the chocolate bar in the S'mores was too darn thick or too crunchy or just too much chocolate. (Did I just say that?)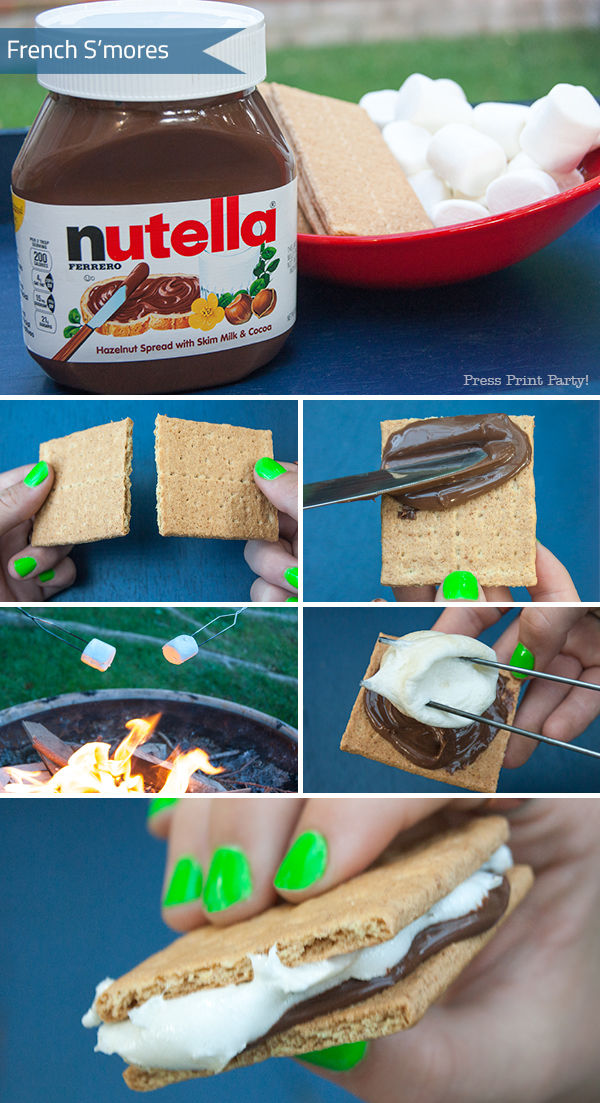 Anyway, back when I was a kid Nutella was THE thing. You'd use it on bread or on toast, for breakfast or as an afternoon snack and when the bread ran out you'd eat it straight out of the jar.
If you've never heard of it, Nutella is a hazelnut and cocoa butter spread widely available in the U.S. next to the precious peanut butter. I, of course, get it at Costco in 2 humungous jars.
So, yes you've guessed it! I ran inside, got my Nutella from the pantry and spread it's creamy deliciousness on the graham cracker instead of chocolate. It's wonderful, it's easy to control portions and it's always spreadable. Try it and you'll be converted.
Now if you want to REALLY impress your guests and make Belgian S'mores, try them with Speculoos spread. I got this one at Le Pain Quotidien but Trader Joe's also carries it under "cookie butter".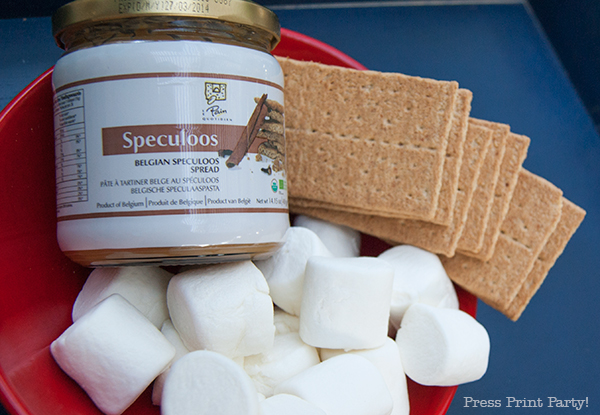 It has a gingery, cinnamon, graham cracker kind of flavor and the first taste is guaranteed to make you squeal. Well worth a try!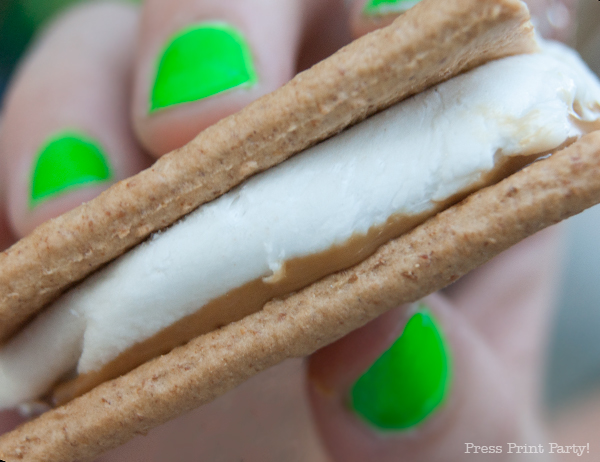 If you have other creative ways of making S'mores I'd love to hear them! My kids love the field tests.