These movie popcorn cupcakes were the centerpiece of our backyard movie night birthday party.
I didn't even make a birthday cake this year. I just didn't want to deal with plates, forks and cake crumbs especially when we didn't have a table for the kids to sit at. They were going to be on blankets and pillows on the ground so cupcakes were the perfect solution.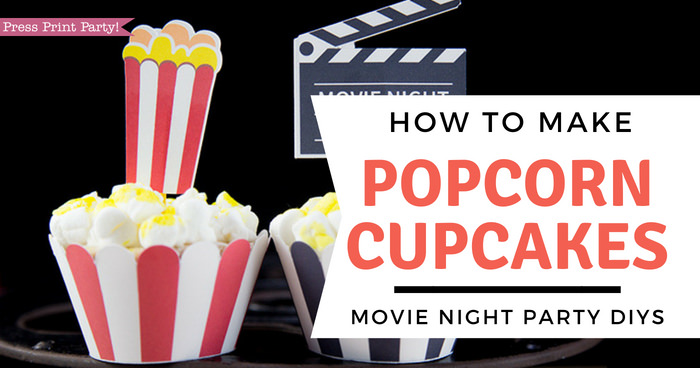 This post may contain affiliate links.
But okay, I almost feel bad saying these are popcorn cupcakes. They're not even popcorn topped cupcakes. They don't taste like popcorn, they have no popcorn on them. But it sure looks like fresh buttered, movie theater popcorn.
I guess you could take cupcakes and just put some regular buttered popcorn on top of them.
But have you actually looked at popcorn?
I mean really looked at a popcorn kernel up close?
Most of 'em just don't look that good.
So, unless you choose each perfect kernel one by one you'll never get that perfect look. I spend a lot of time doing some things for crafts but I'm not going to amuse myself popping a bunch of popcorn and sifting through kernels choosing the best ones to put on top of my cupcakes.
So we faked it and used mini marshmallows instead.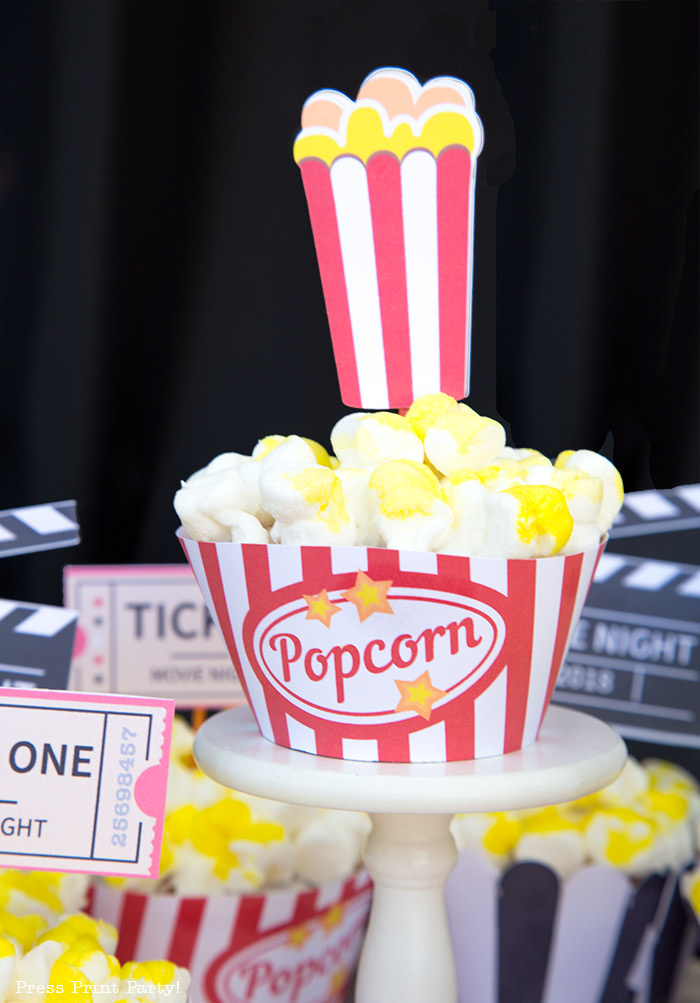 If you put 3 to 4 slits in a mini marshmallow it looks just like a perfect kernel of popcorn.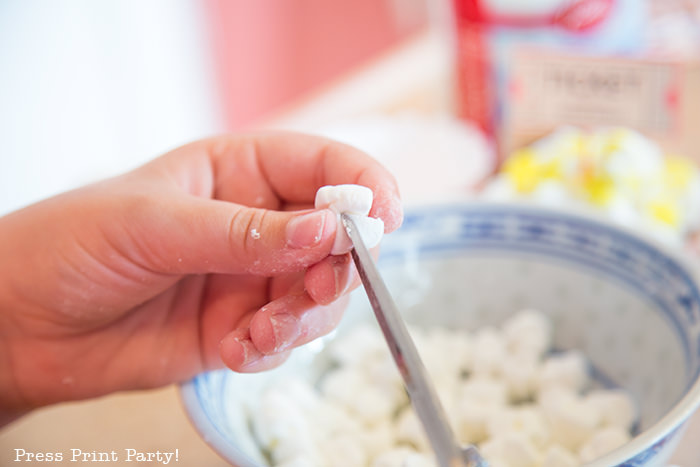 Set it on top of your cupcake with a little white frosting "glue".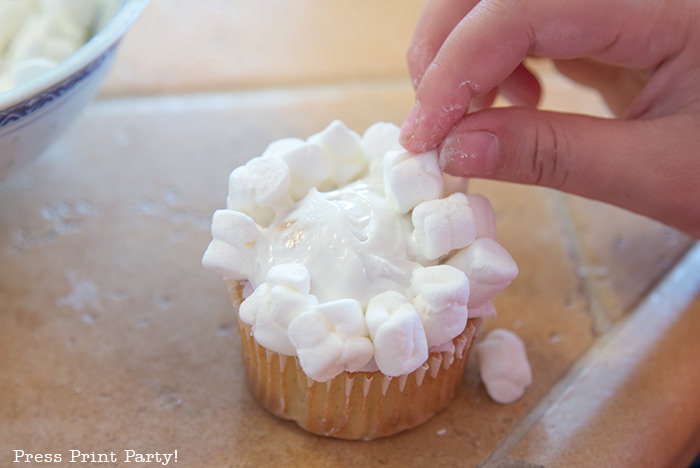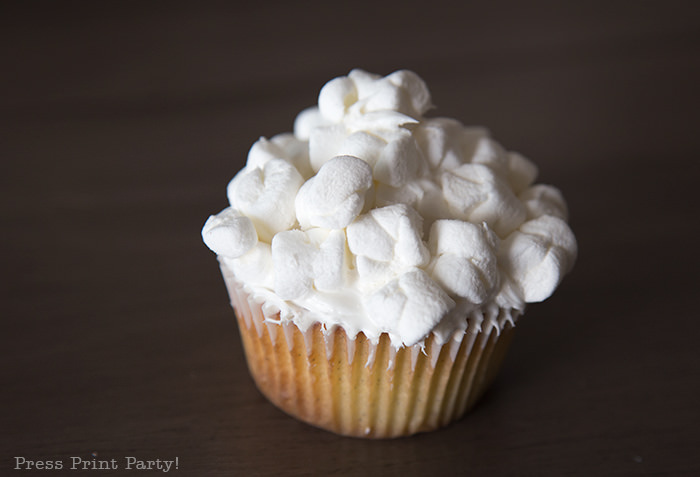 Paint a little yellow food coloring on it and you have the perfect freshly buttered popcorn look.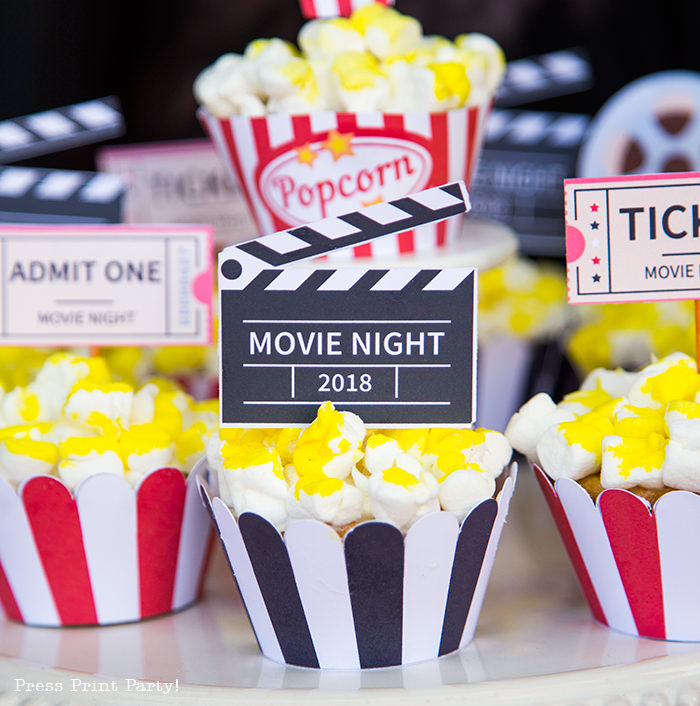 Wrap them up in my vintage popcorn cupcake wrappers and you have the perfect treat for a circus party, carnival party or like we did, a movie night party.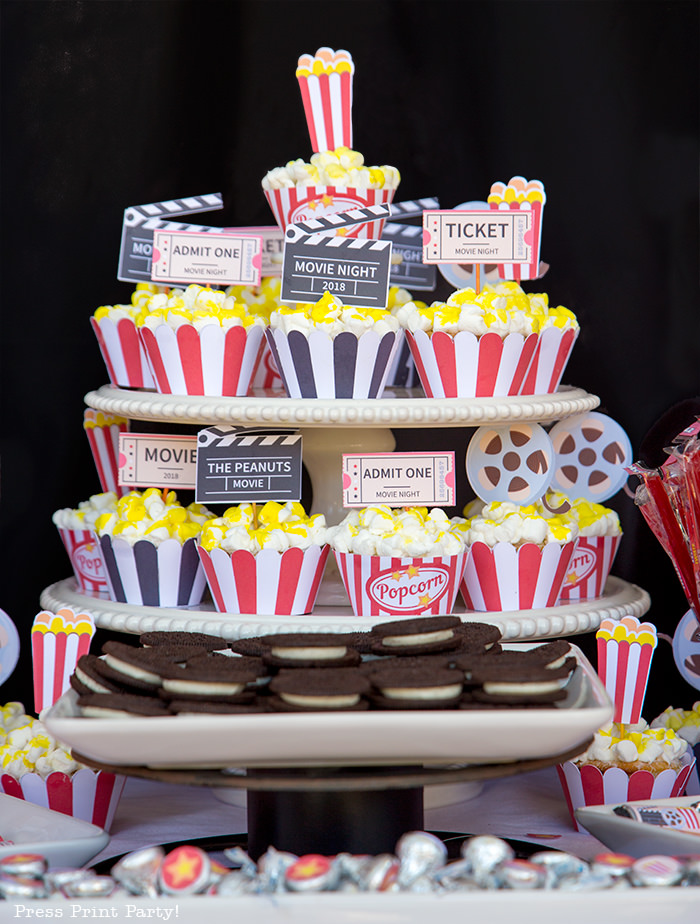 My movie night cupcake wrappers and toppers all come with SVG files so you can use your Cricut or other paper cutting machine to cut all the intricate scallops that makes it look so stylish and cute. The whole thing is doable with scissors though, especially the wrapper with the popcorn sign. You also have an array of toppers to choose from, and some are editable with your own text.
There you go. This has to be the easiest set of instructions I've ever written.
Don't forget to check out all the other movie night posts:
Don't forget to pin it for later!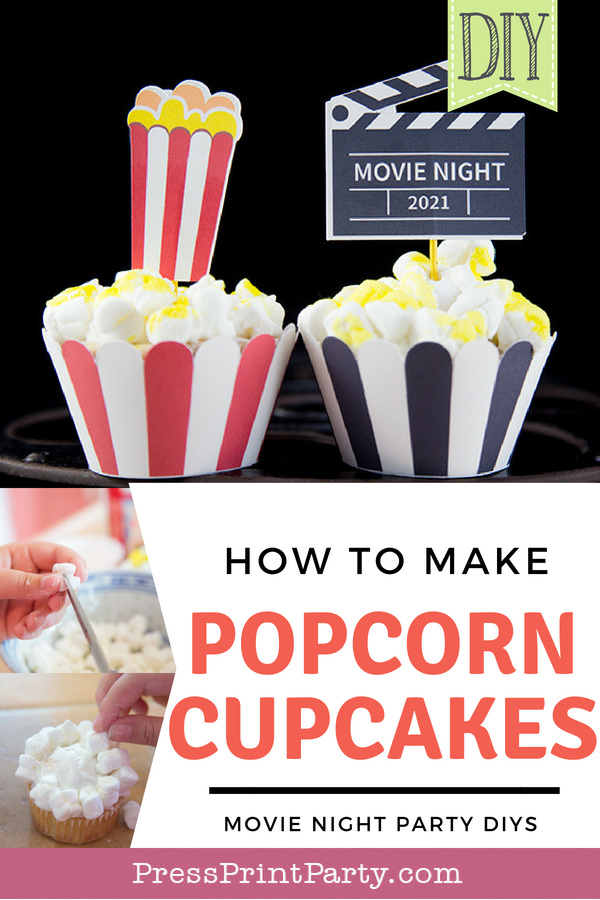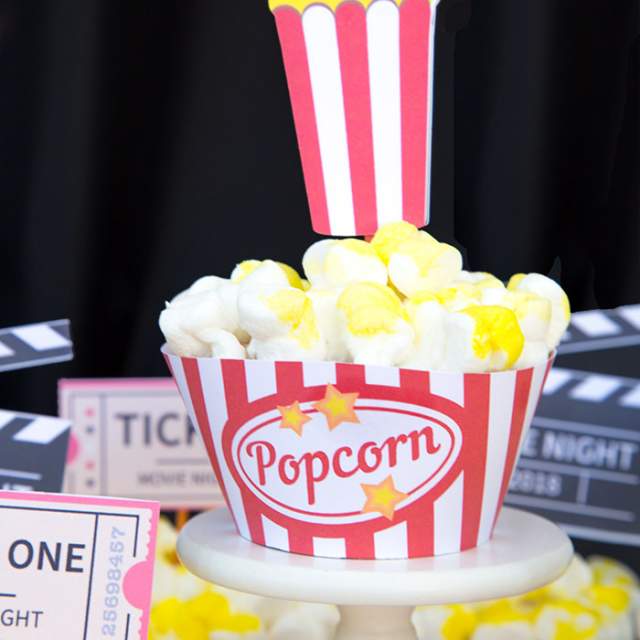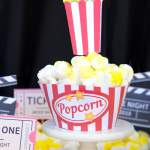 Easy Popcorn Cupcakes
Ingredients
Cupcakes from your favorite recipe or mix

Mini Marshmallows

Yellow Food Coloring

Vanilla Frosting
Instructions
Frost your cupcakes with the vanilla frosting.


Cut 3 to 4 slits in each mini marshmallows to look like popcorn.


Place the marshmallows on top of the frosting. Ad as many as you'd like.


Paint the top of the marshmallows with yellow food coloring.

Check out our movie night printables