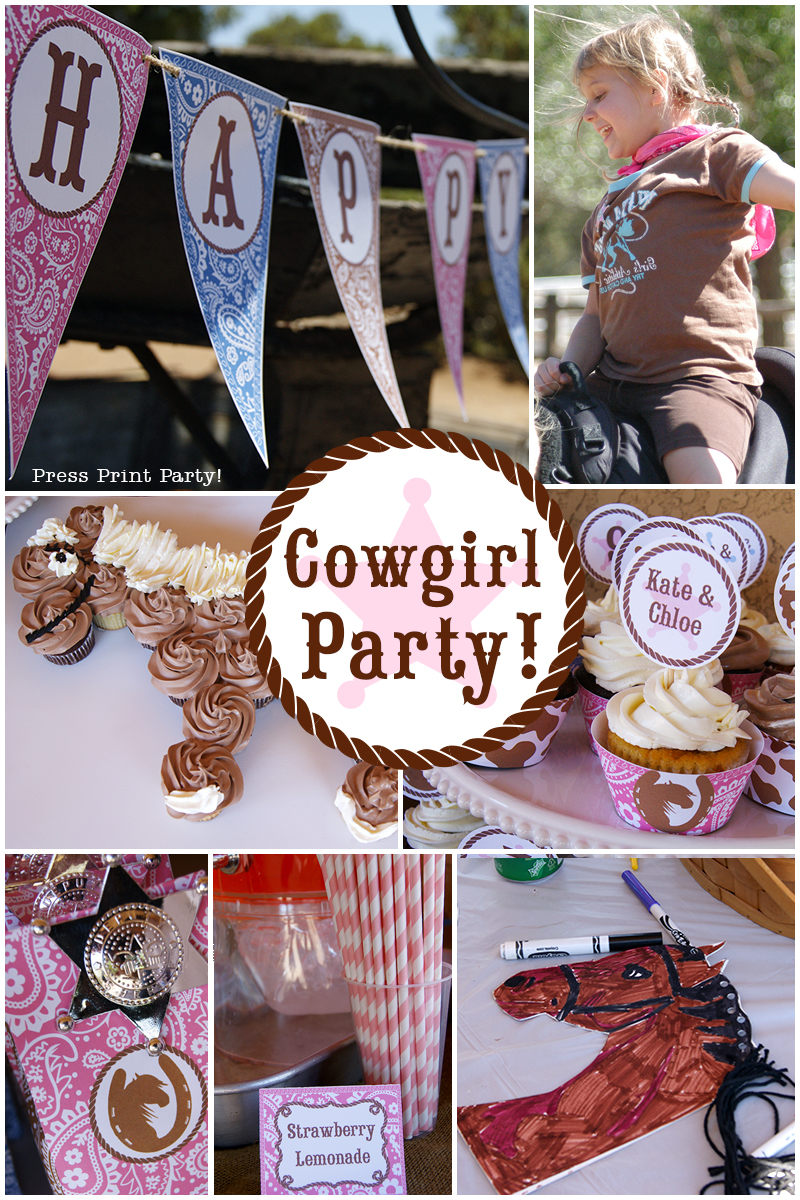 When your in-laws own a nice property with a couple of horses, perfect for a western party, and are kind enough to agree to host next year's cowgirl birthday party for the girls, you start planning right away.
The pink and brown theme was perfect for 2 little girls and started with the invitations.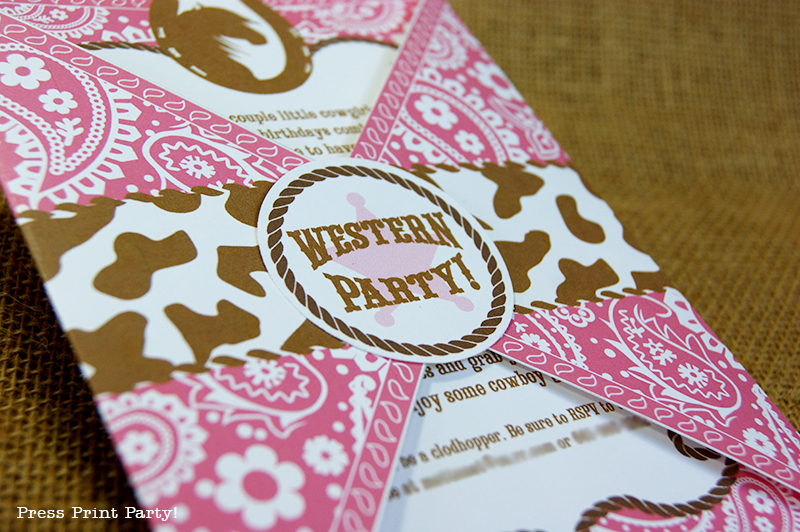 A big homemade sign assured guests took the right turn off the main road.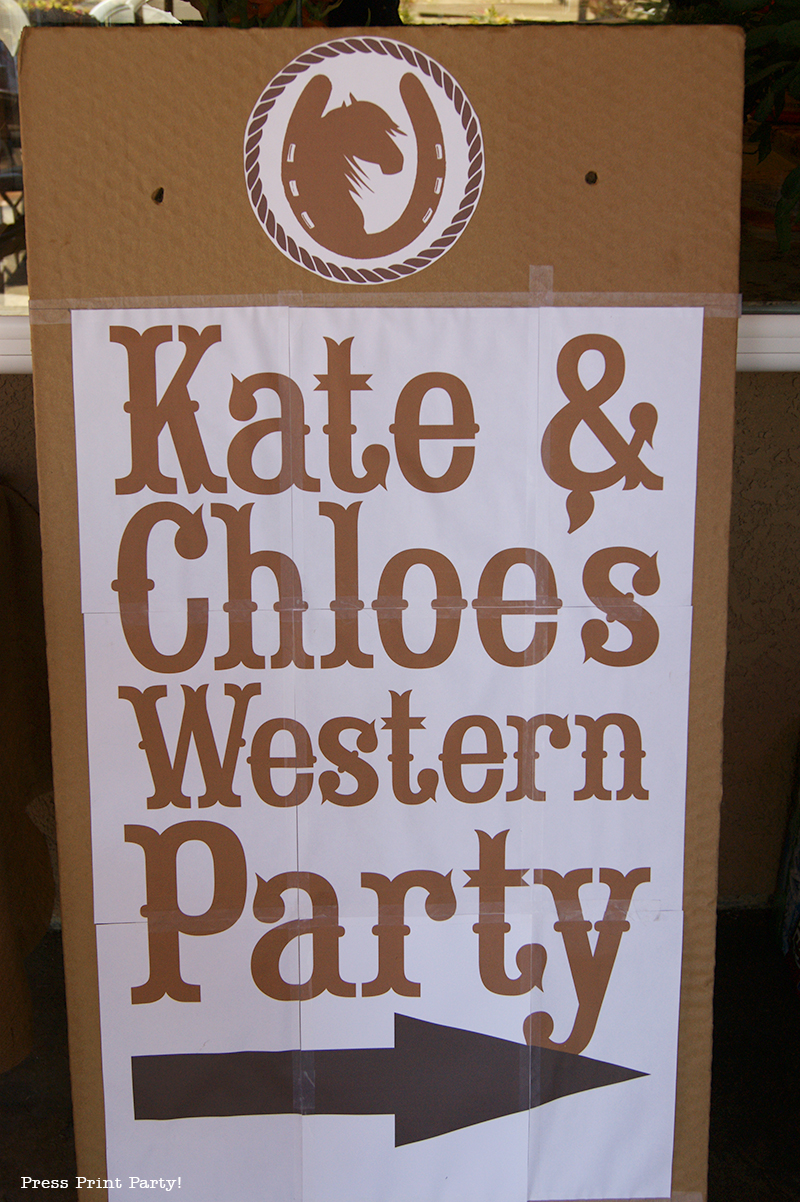 The place itself was one big western decoration but I dotted the landscape with decorations of my own.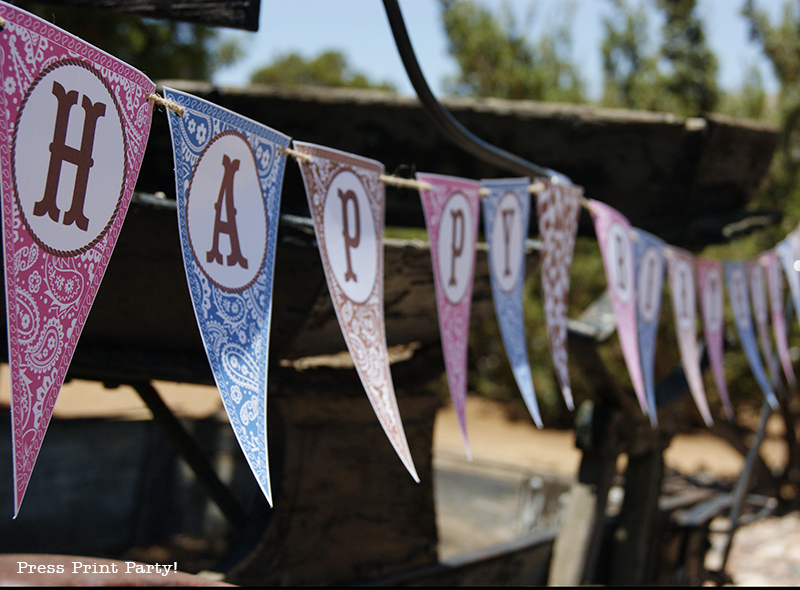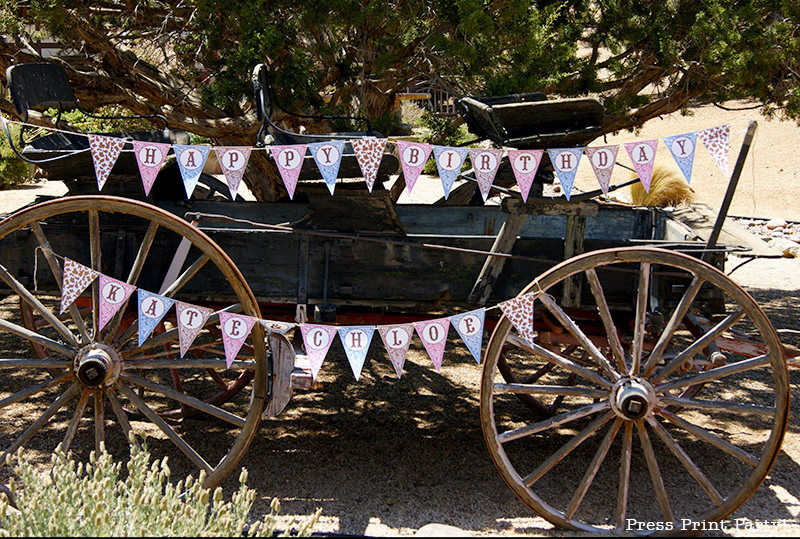 The snack table ended up being a great hit with sweet popcorn, happy trails mix and a fun horse cake made with cupcakes. Having the cupcakes instead of a traditional cake was so practical and festive that I will absolutely repeat that idea. No messy cutting of the cake, no waiting for your turn to get a slice, everybody gets their own choice of flavor combination. What a deal!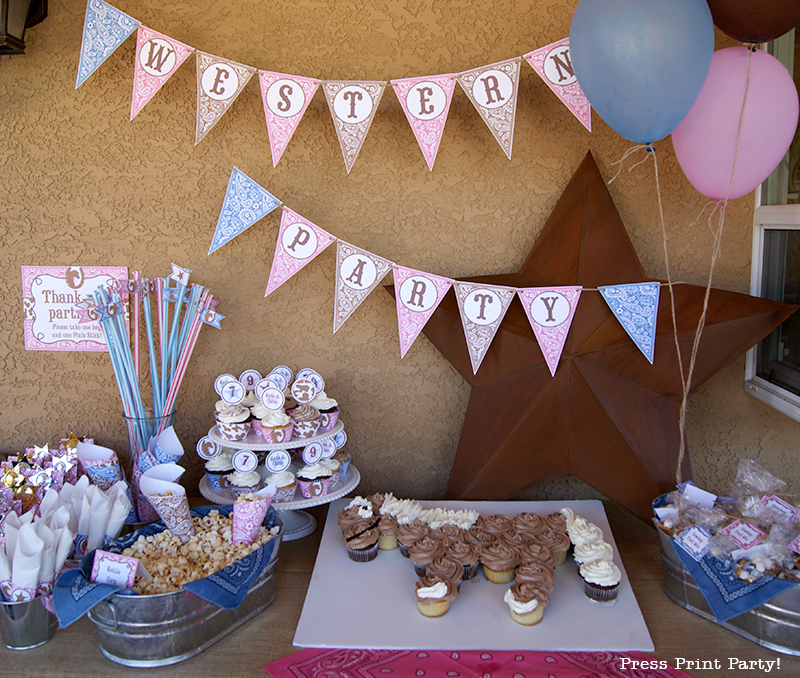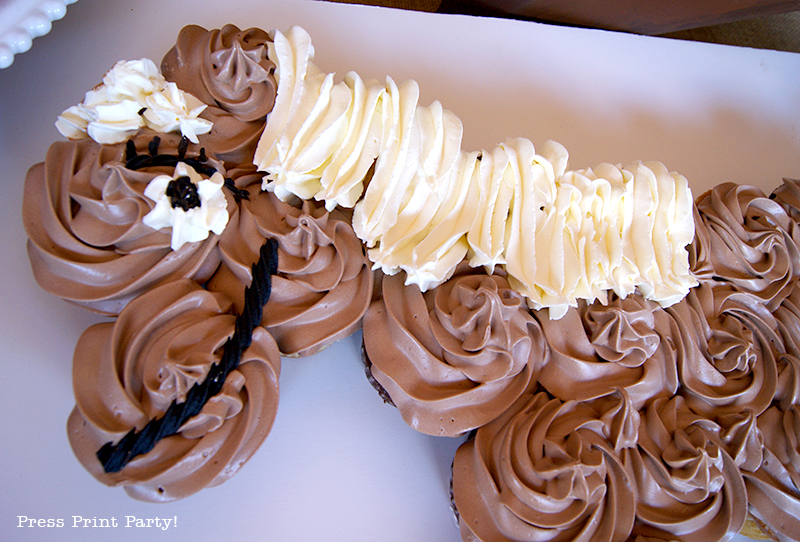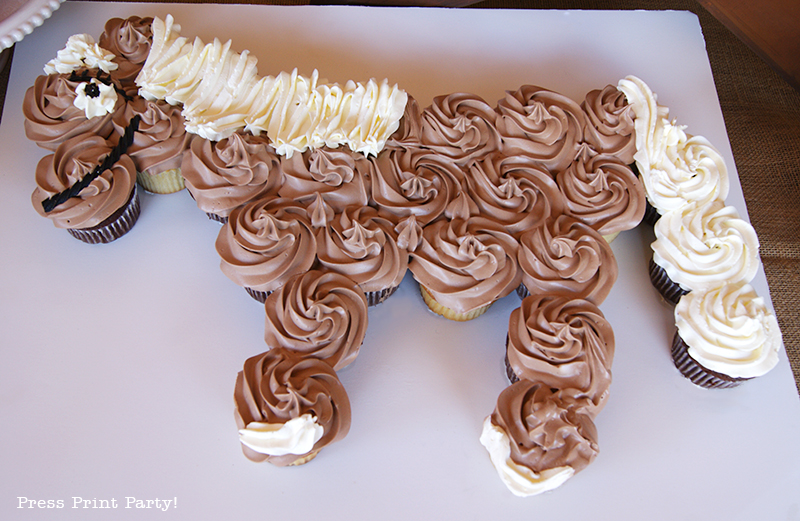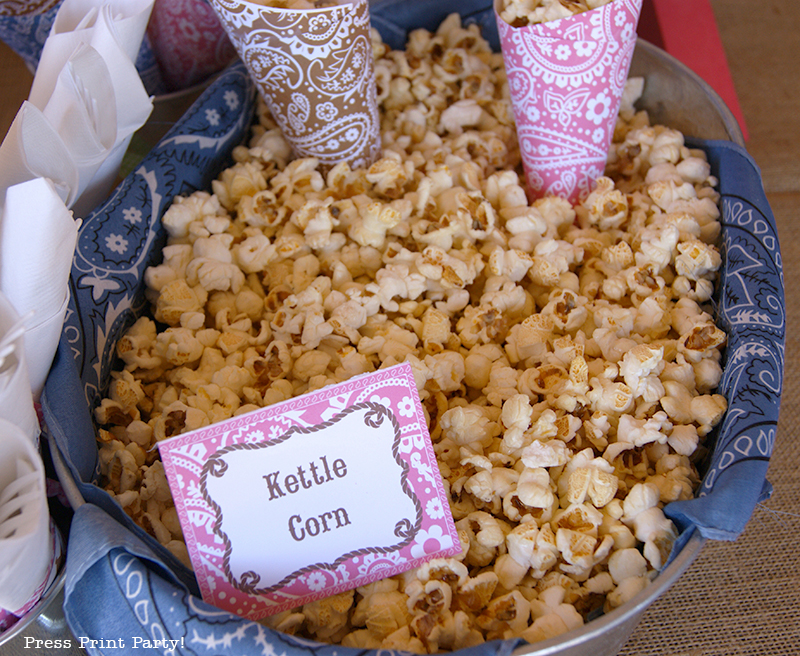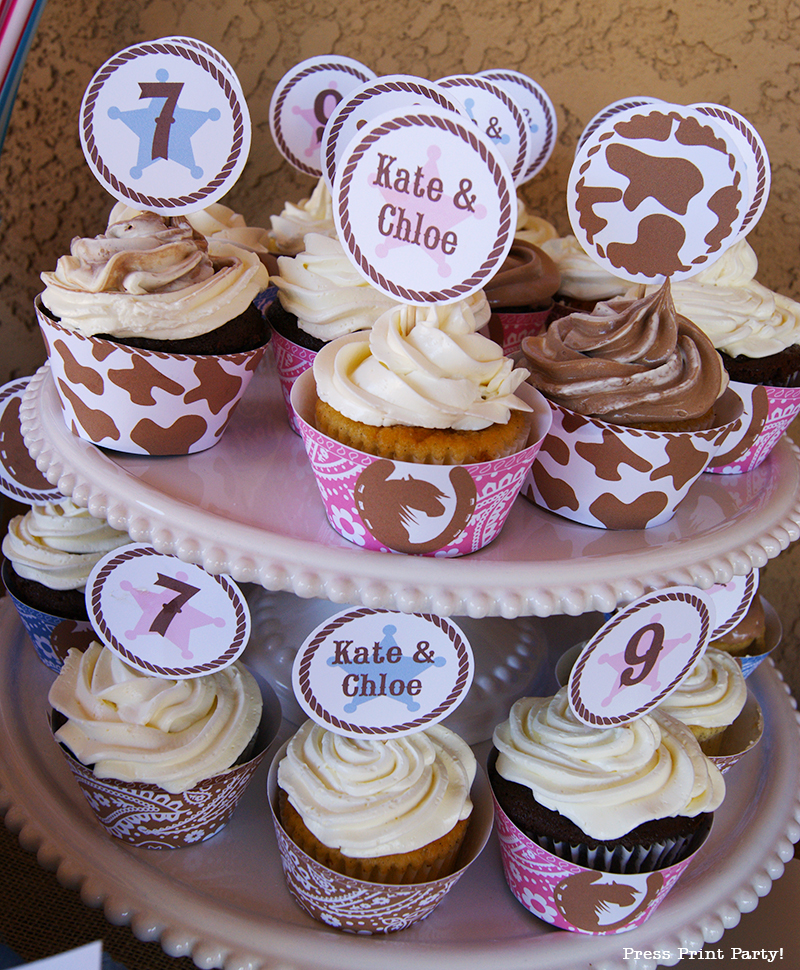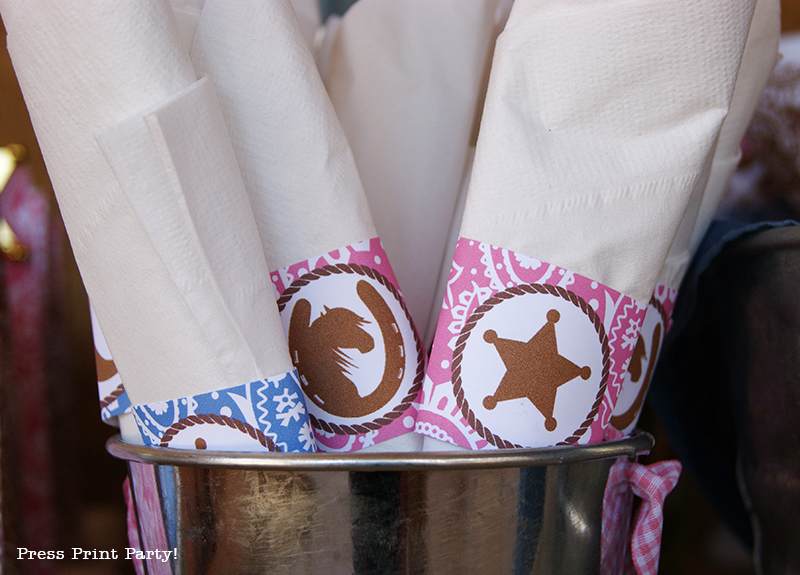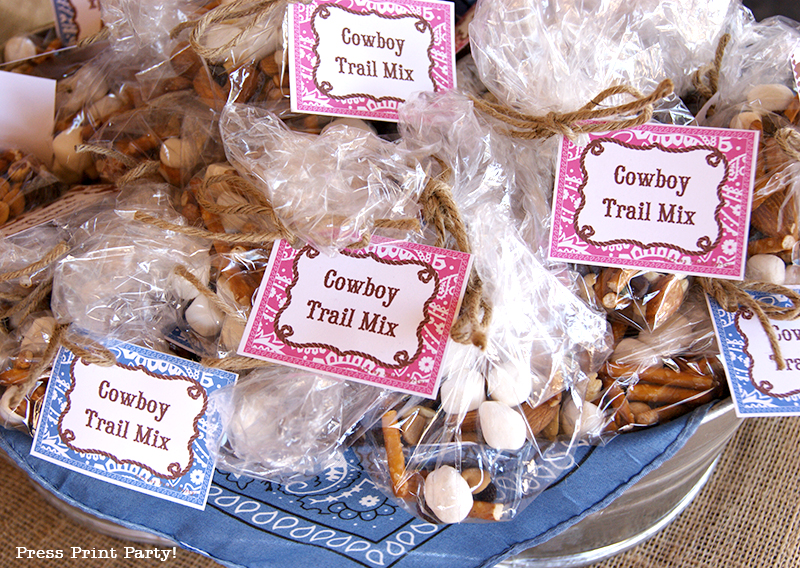 The table also held the party favors. The flags, glued to the color-coordinated pixie sticks, added some extra cheerfulness.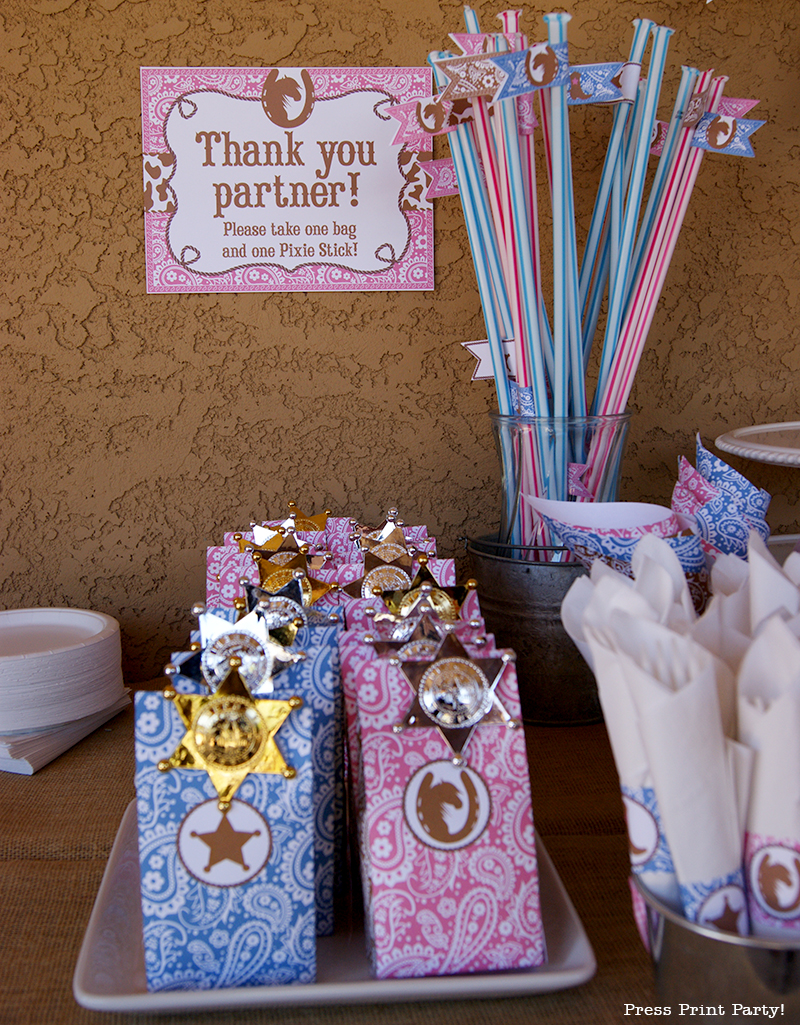 A bandana and small plush horse awaited the kids in their surprise bag. Pink for girls and blue for the boys.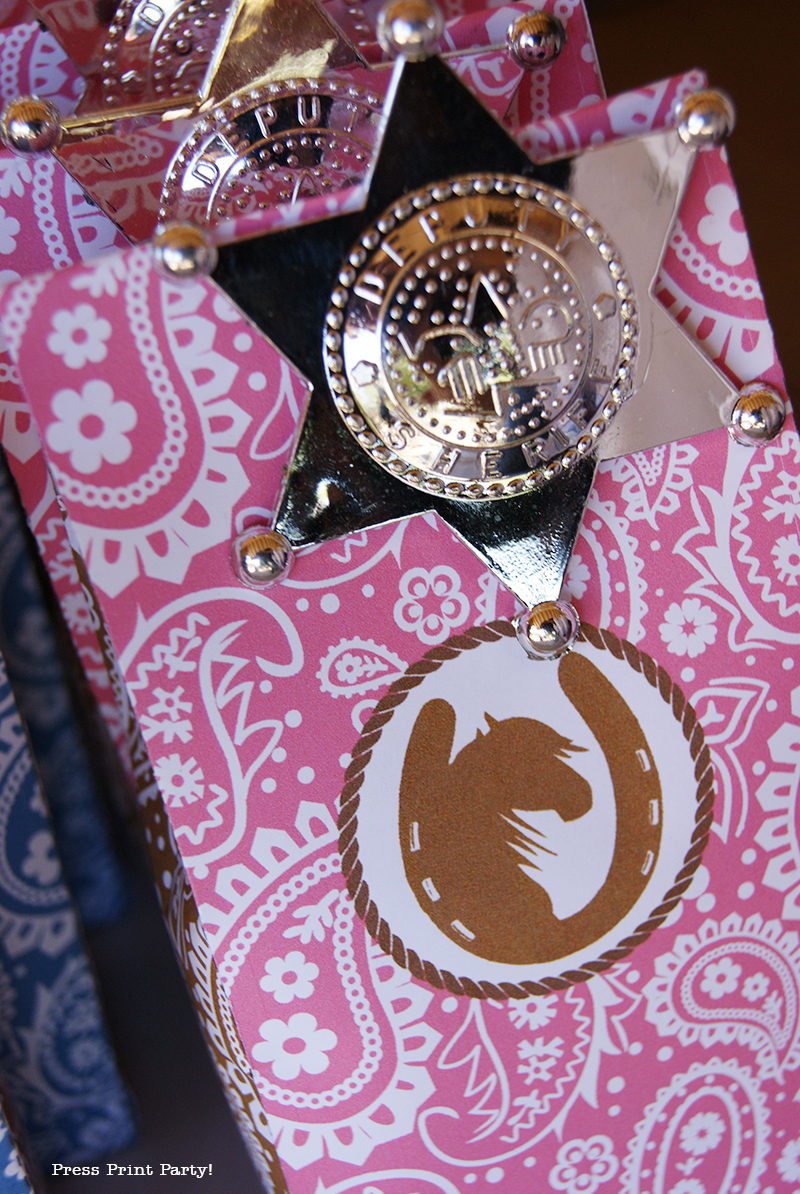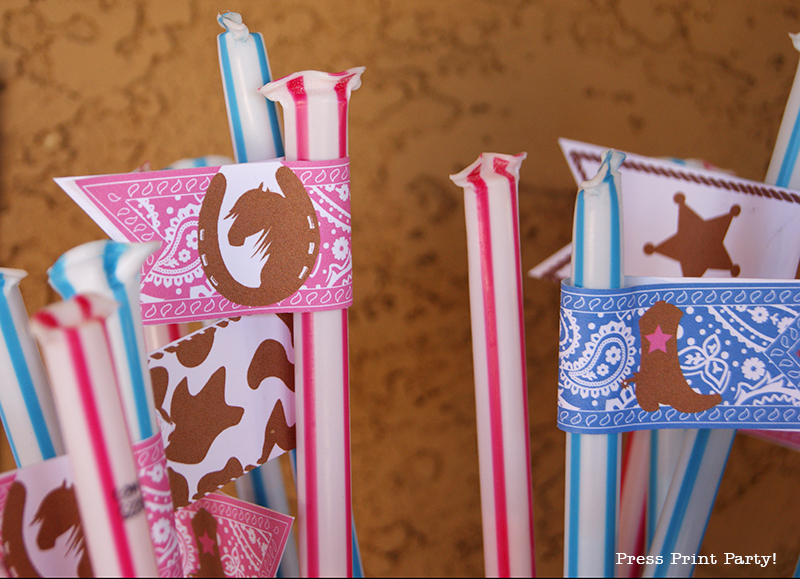 I was amazed at how engrossed the kids were in making their stick horse craft. Most came back to the craft table over the course of the day to finish them properly. They loved taking them home and are still a source of enjoyment in our home long after the party.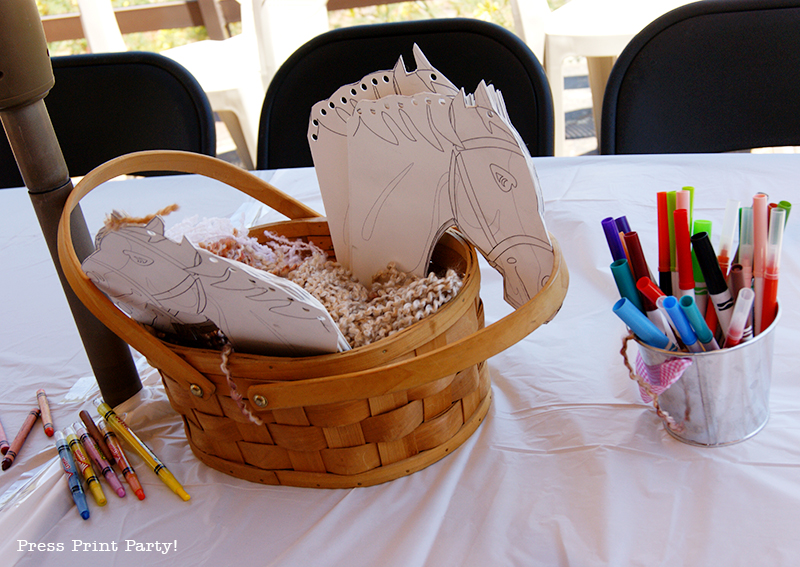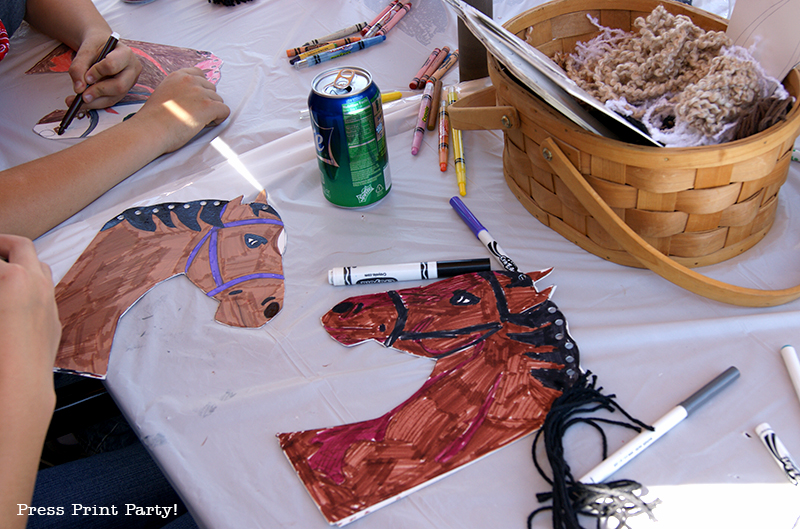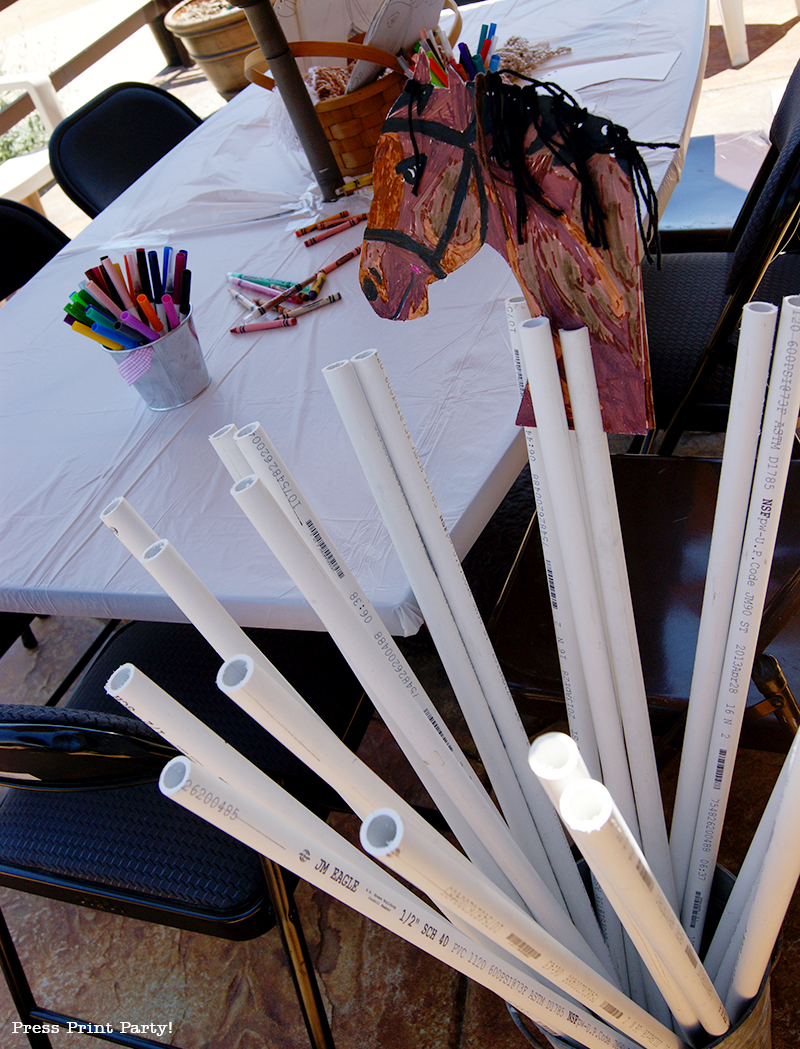 The main event of the day were the well groomed horses Bunny and Old Man who valiantly let a dozen kids ride them around the corral lead by my wonderful in-laws.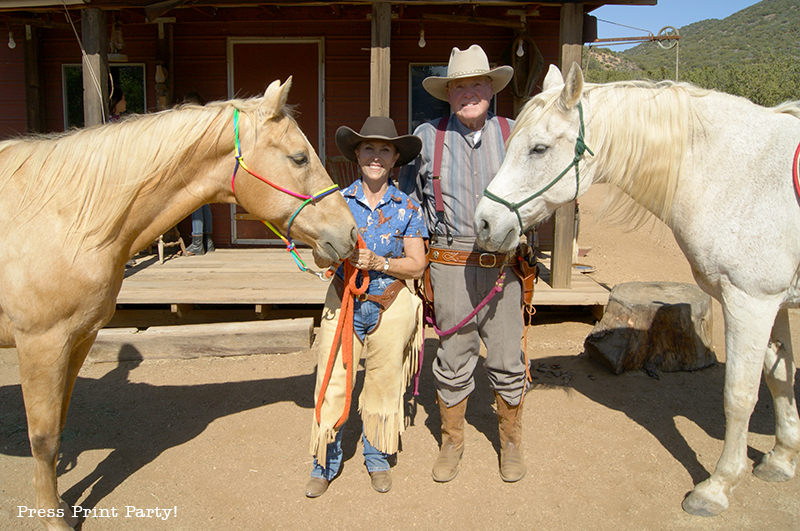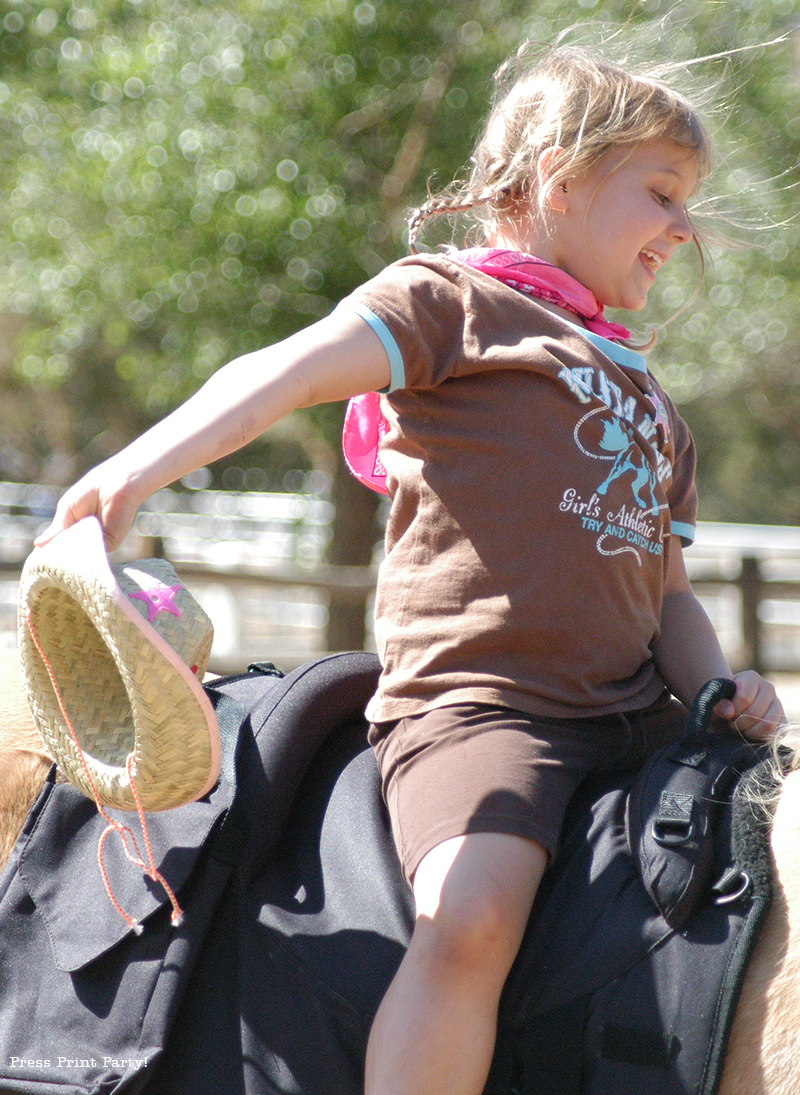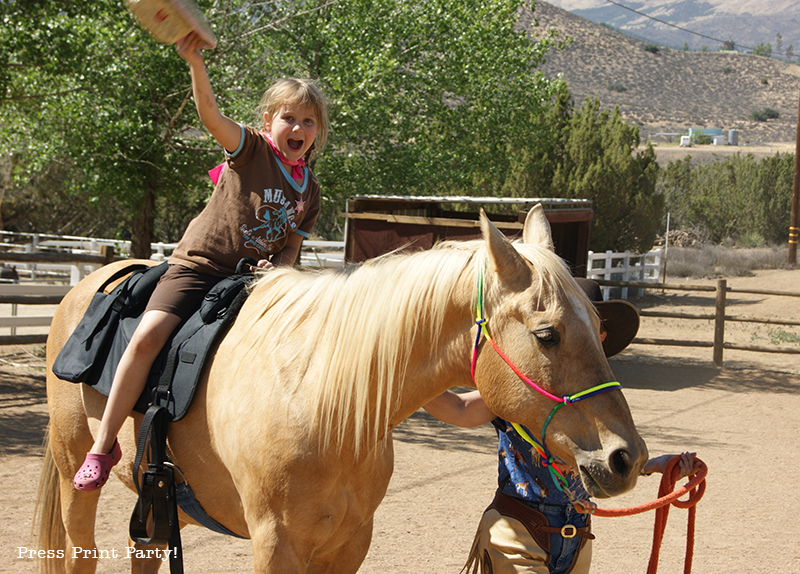 Family and friends all dressed the part!
While waiting for their turn, the kids sat by the coral and took some silly photo booth pictures complete with props I created.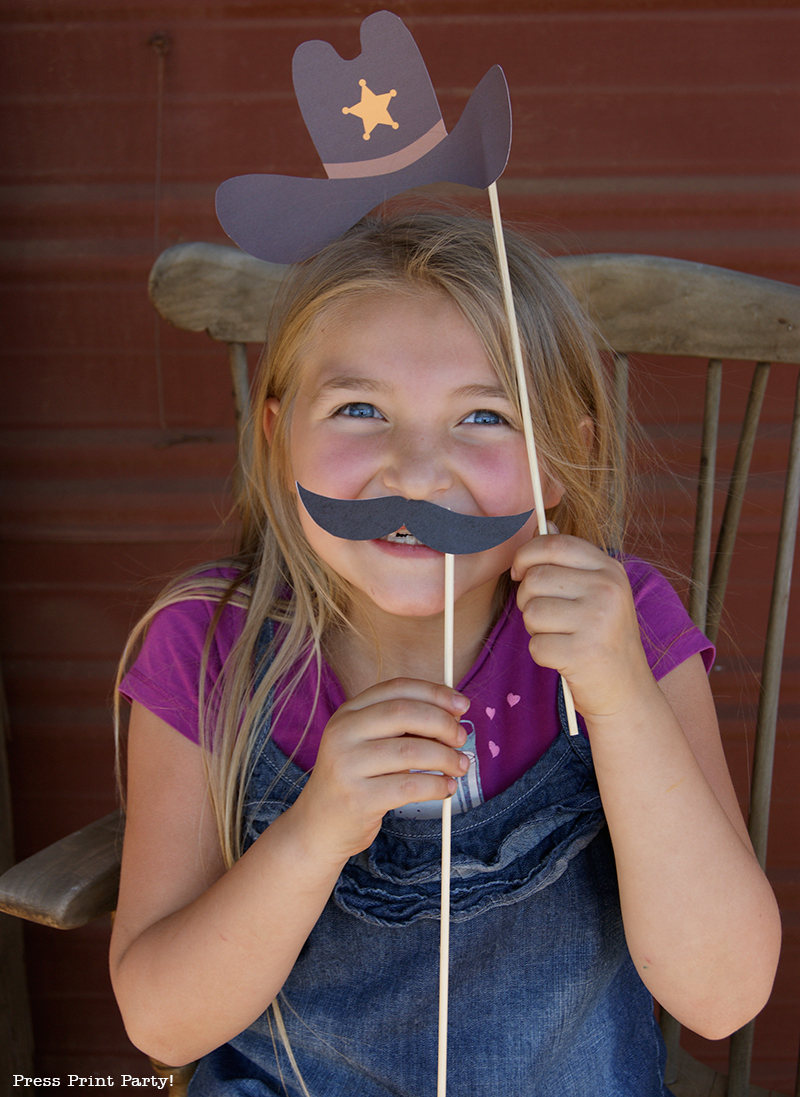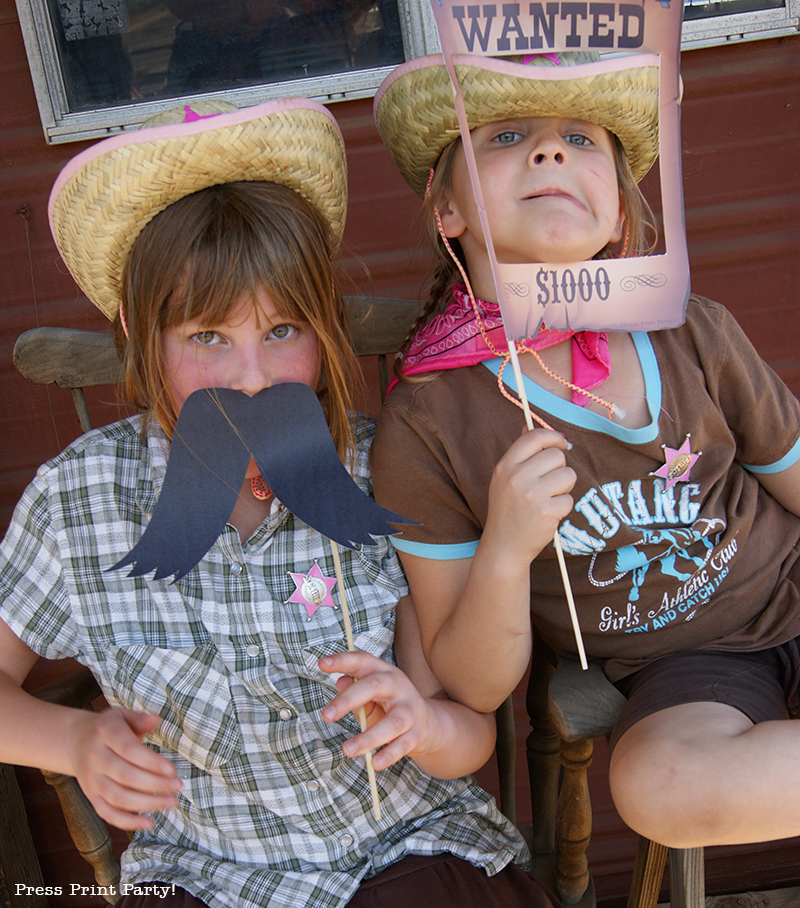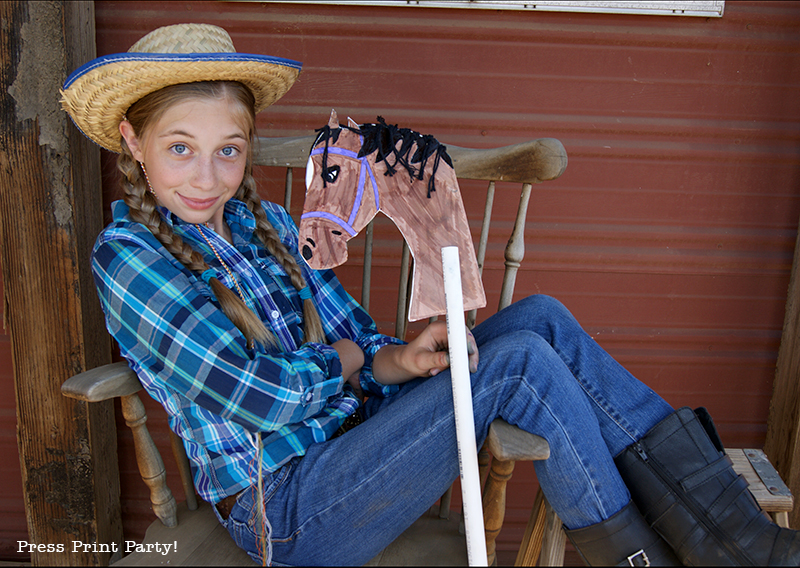 I wish I had taken a better picture of the gigantic horse piñata before it got destroyed. My local Mexican party store does wonders in creating whatever you desire. It made for a smashing last impression for an incredible party!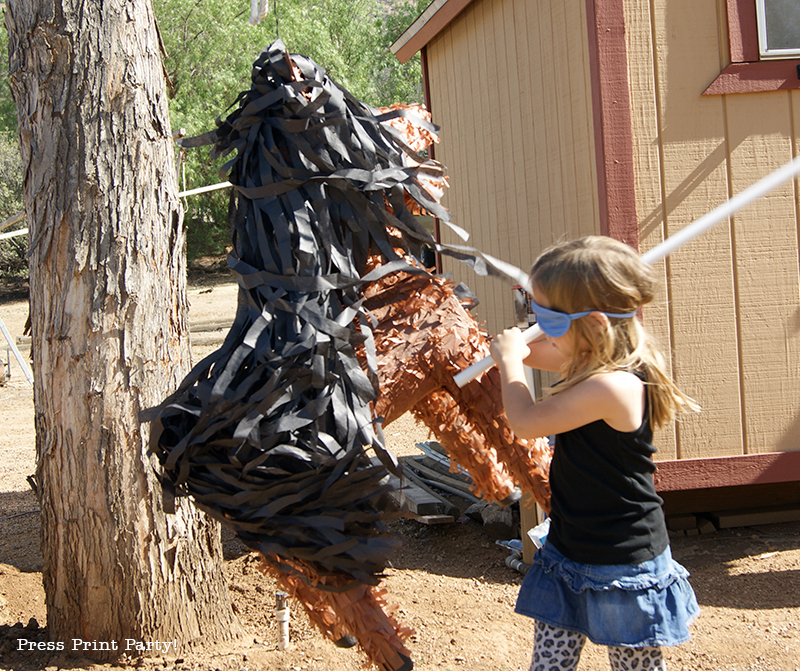 How to re-create this party:
Cowgirl printables from Press Print Party!
Horse craft: Part of the cowgirl party printables
Piñata horse from local Mexican party store.