Giving a gift card as a Christmas gift can be a little boring. Make it fun with these custom Christmas gift card holders.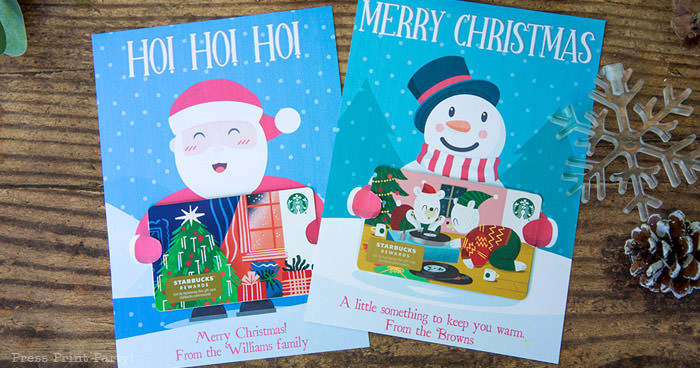 This post may contain affiliate links.
You can customize, print, and make these cute gift card holder templates to hold any kind of gift card. They trim to 5″x7″ and will fit in an A7 envelope.
Cut around the mittens of the Santa or the snowman and have them hold the gift card.
All the text is editable, yes, even the top text. You can customize these DIY gift card holders and type in Merry Christmas, Happy Holidays, Ho! Ho! Ho!, or anything you choose!
And of course, you get 2 lines of editable text at the bottom too. Perfect for that cleaver note or the heartfelt comment.
A glue dot is all it takes to keep the gift card in place.
Check out this quick video that shows you exactly how it all works:
Don't forget to sign up to my YouTube channel.
But let's not stop here. If you need more gift card holder ideas, you'll also find a bunch of printable Amazon gift card holders in the shop for Christmas.
It's a great way to let a teacher, neighbor, friend, sibling, that they're AmazING!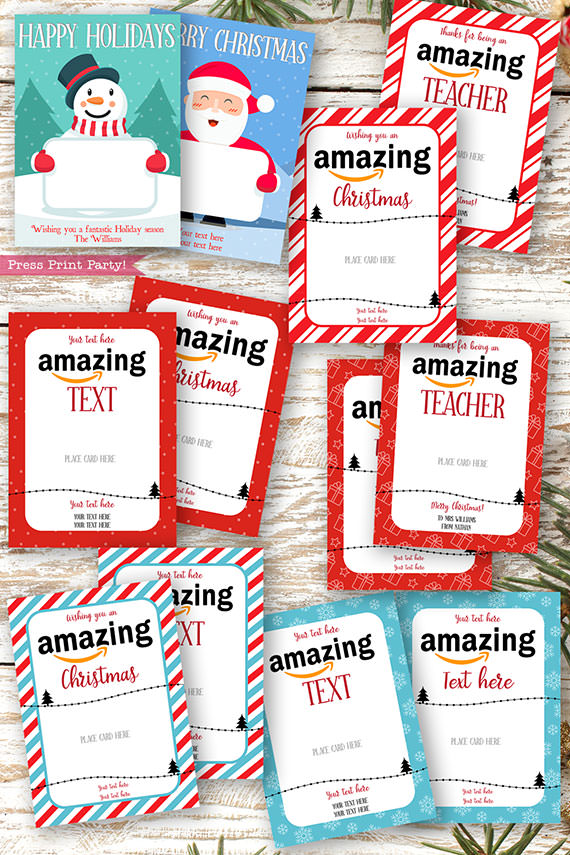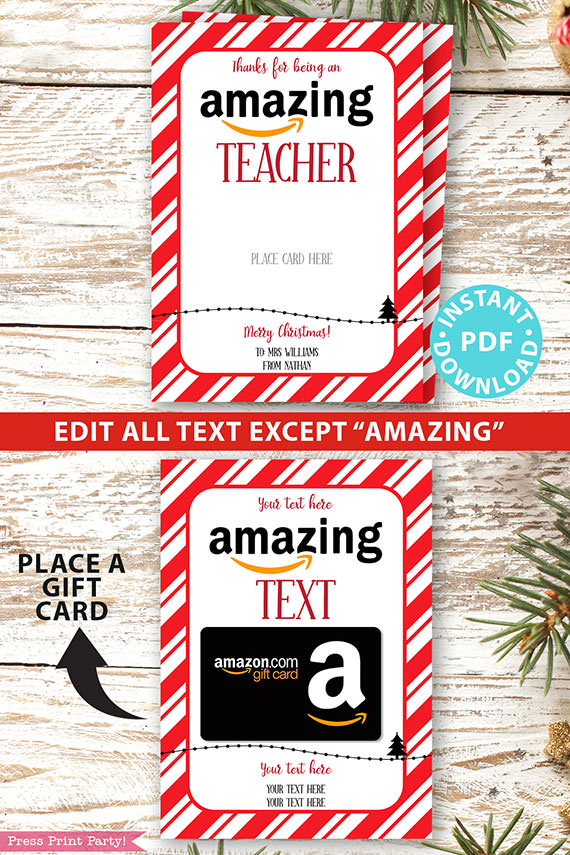 But wait! (Now I sound like an infomercial 😅) don't leave without checking out all my funny gift tags:
And last-minute Christmas coupons.
I do hope you all have an amazing Christmas yourself.
Don't forget to pin it: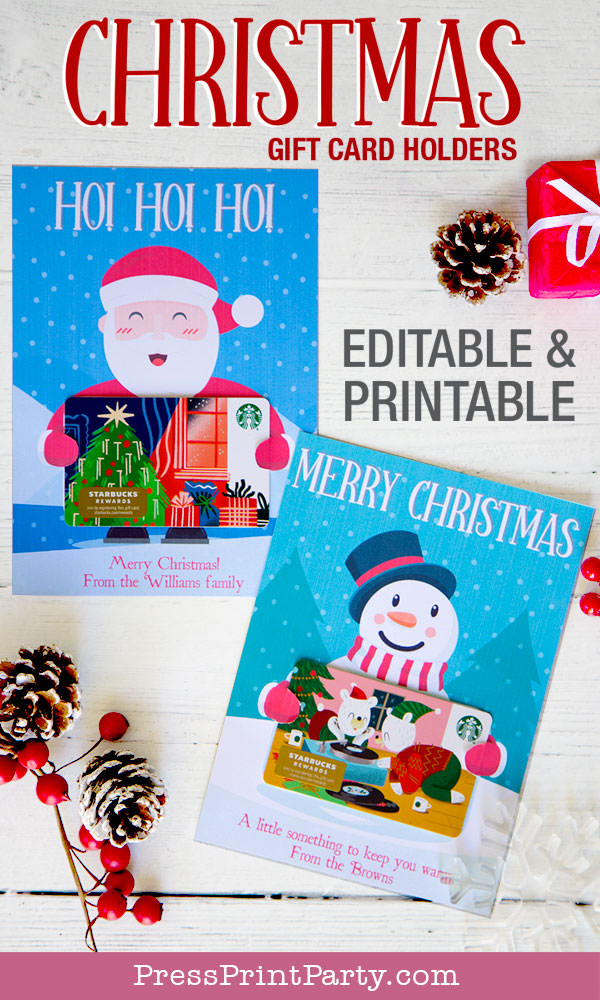 Check out our Christmas printables