Let's face it. Christmas gift tags are just as practical as they are cute. Before my family incorporated them into our holiday season traditions, it seemed like every year at least one gift got wrapped and placed under the tree without proper labeling. Then, someone had to awkwardly pull back the wrapping paper just a smidge to try to figure out who it was for.
Maybe you've had a different experience with present tags. Maybe you have parents who were adamant about using gift tags and they usually had to buy their Christmas gift tags from a store. Some were cool, but most were not. The selection was limited to whatever was sold in the local store. Or if they didn't like those, they made their own.
Nowadays, there are gobs, literally hundreds of cute, clever, or interesting Christmas gift tags available for free online. Whether you choose cute Christmas tags or funny gift tags, your gift receiver is going to love that extra special touch. And let's not forget that you get to avoid removing the gift wrapping prematurely because you forgot to label your gift.
If you are someone who meticulously folds wrapping paper so that you get a beautifully wrapped gift every time, these printable holiday tags will take your wrapping to the next level. That's right…and your friends and relatives said it couldn't be done.
If you are less concerned about nicely wrapping your gifts, then these tags are for you too! With very little time and no extra cost, you can add a personal touch to every present.
Below, you will find some of my favorite present tags from many talented bloggers and graphic designers.
You'll find many different styles but most are rustic looking because that's my favorite style right now. I stopped counting after 200, but I know there are much more on this list alone.
I feel like I haven't emphasized enough that this list contains gorgeous FREE printable gift tags! You pay for the ink and paper—both items you can use for so many other things (like party photo booth props). So, save a little cash and time, and read on!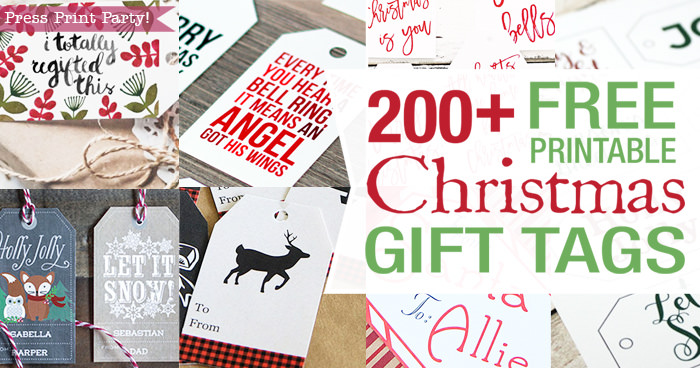 This post may contain affiliate links.
There are some great free printable Christmas gift tags, but if friends or members of your family have a sense of humor and they would be receptive to funny gift tags, you need to check out the ones I have designed.
They're not your run-of-the-mill Christmas gift tags. They're funny and clever and you get 40 different sayings ranging from "Yes, I did get this on the side of the road. You're welcome" to "It didn't cost much but it's given from a heart filled with love." Guaranteed to bring some laughs to Christmas morning.
And, since we're on the subject of Christmas, I've got a couple more fun Christmas posts for you.
Learn how to make these rustic Christmas table centerpieces and frosted pinecones for decorations. Take a look at these red and white snowflake decorations and blue and white snowflakes tablescapes. Or DIY these JOY or NOEL wreaths for that big, empty wall that's crying out to be decorated for Christmas.
Also, because Christmas can be such a stressful time, don't forget to check out my 7 tips to reduce the Christmas chaos and the 5 things you forgot to clean that might be grossing out your guests.
I'm often asked for advice on the best kind of card stock for printables. Any white cardstock over 80lbs will do but I must say that I LOVE this Mohawk brand of papers and cardstock. Their bright white and smooth quality make the colors really pop. They are beautiful. I mostly use the 80lb cardstock but sometimes I'll switch to 100lb if I want something a little sturdier. Other than cardstock, all you need for an adorable gift tag is some pretty ribbon (or you can use string) and a hole punch to make sure your Christmas presents get to the right people and bring an extra smile to their faces.

---
200+ Free Printable Christmas Gift Tags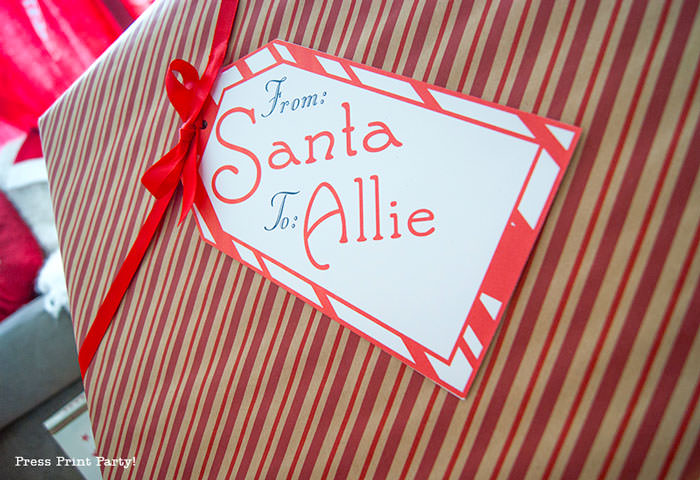 1 Big Santa Tag – Customizable | Press Print Party!
This is one of mine and I just love the font! Because you can edit the text before you print, it makes such an easy gift tag that's full of Christmas cheer.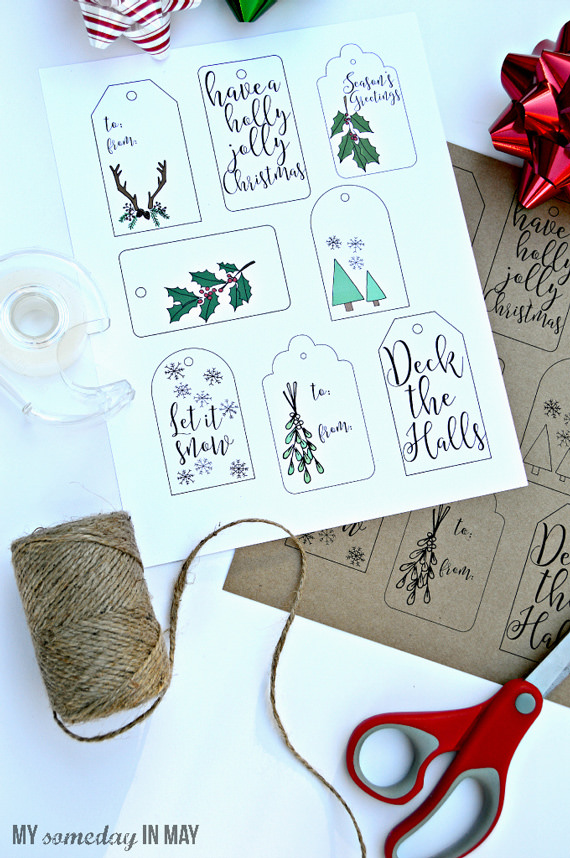 8 Free Printable Christmas Gift Tags | My Someday in May for Ella Claire
These adorable gift tags show the beauty in simplicity. The little triangle Christmas tree pair is too cute!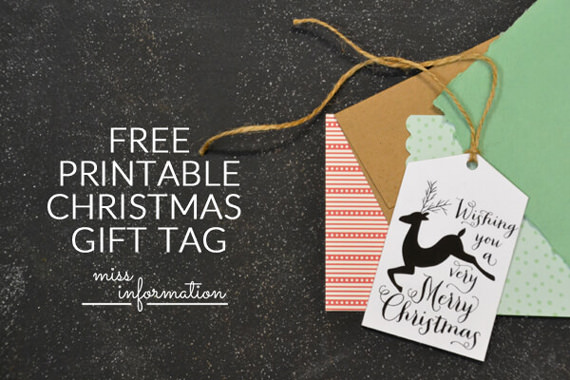 1 Deer Tag | Hearts and Sharts for Miss Information
I love this classic look. This will make a great addition to your Christmas gifts.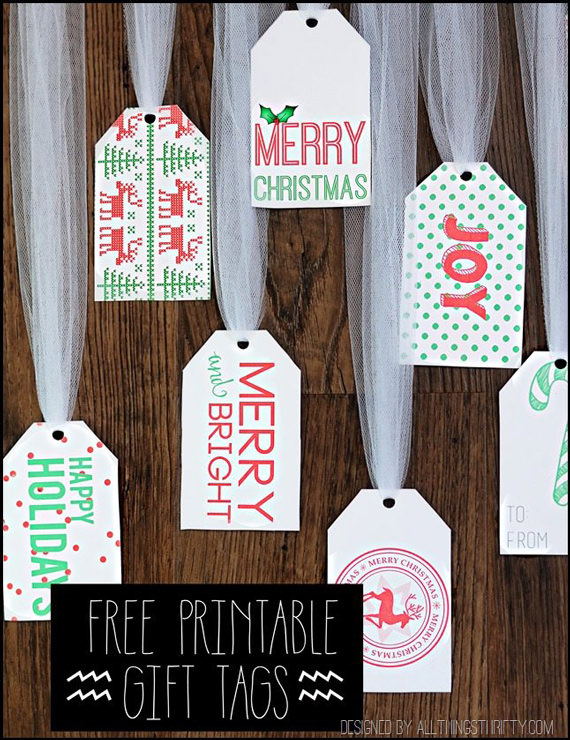 24 Printable Christmas Gift Tags | All Things Thrifty for Thirty Handmade Days
Maybe maybe some good ones for teacher gifts?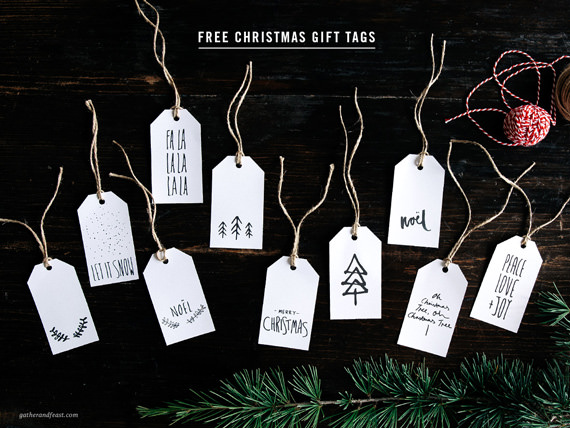 10 Free Christmas tags | Gather and Feast
These cute Christmas tags are almost too cute! Can I get these designs on pillows and coffee mugs too?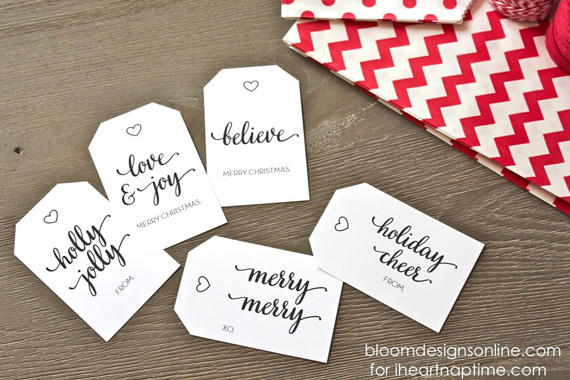 5 Christmas Gift Tags | Bloom Design Online for I Heart Naptime
This set of printable Christmas tags is so clean and crisp. All they need is the perfect gift to go on.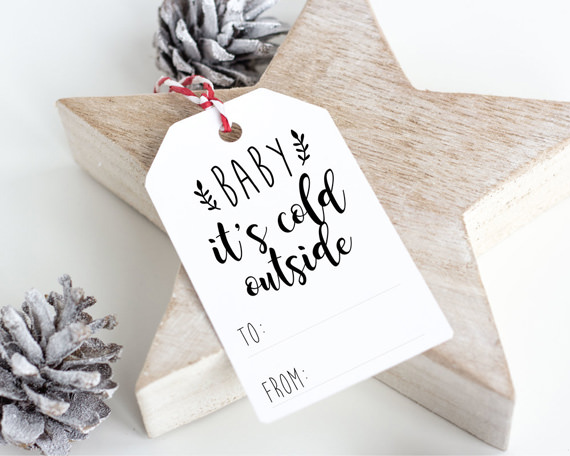 1 Baby It's Cold Outside Tag | Katya Malkin
This is a great tag for that special someone!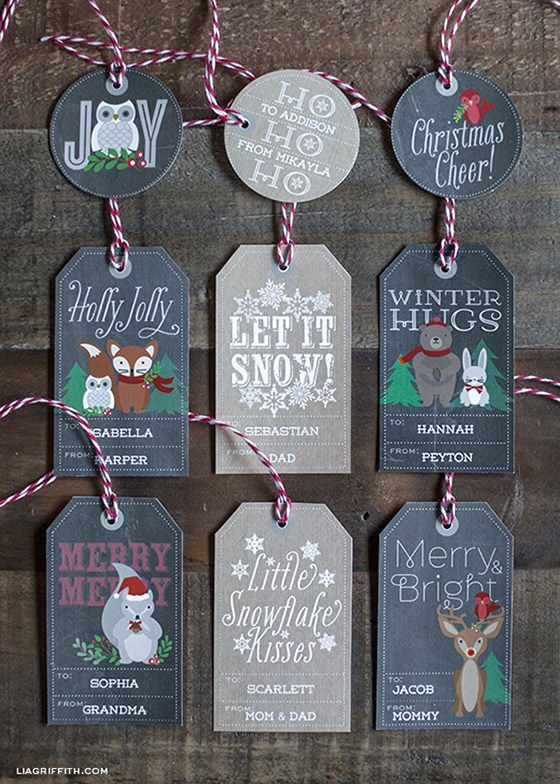 9 Woodland Christmas Gift Tags & Labels | Lia Griffith
Chalkboard gift tags anyone? This style is pretty popular right now. These woodland creatures make for such cute Christmas gift tags!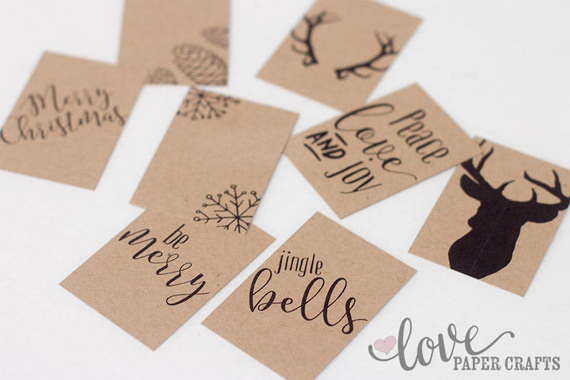 8 Rustic Tags | Love Paper Craft
These free printable Christmas tags would be great to include with gifts for all genders.
8 Free Printable Tags | Mama Cheaps
I'm not going to lie. The little red truck with the Christmas tree in the back is my favorite.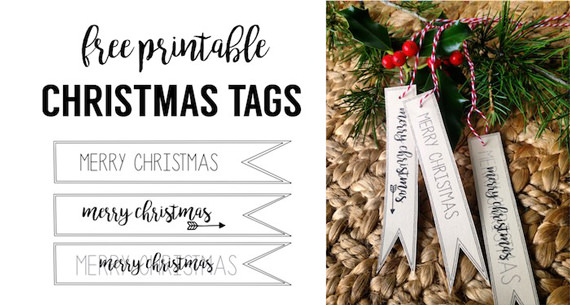 3 Merry Christmas Tag Free Printable | Paper Trail Design
Choose these fun merry Christmas gift tag printables if you are looking for a horizontal format.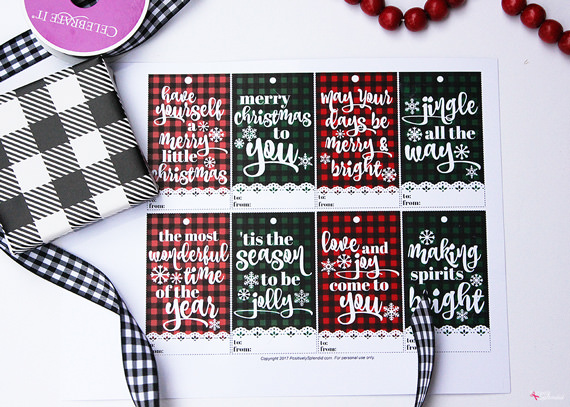 8 Printable Plaid Christmas Gift Tags | Positively Splendid
These cute Christmas tags make use of plaid, the favorite pattern of the holiday season.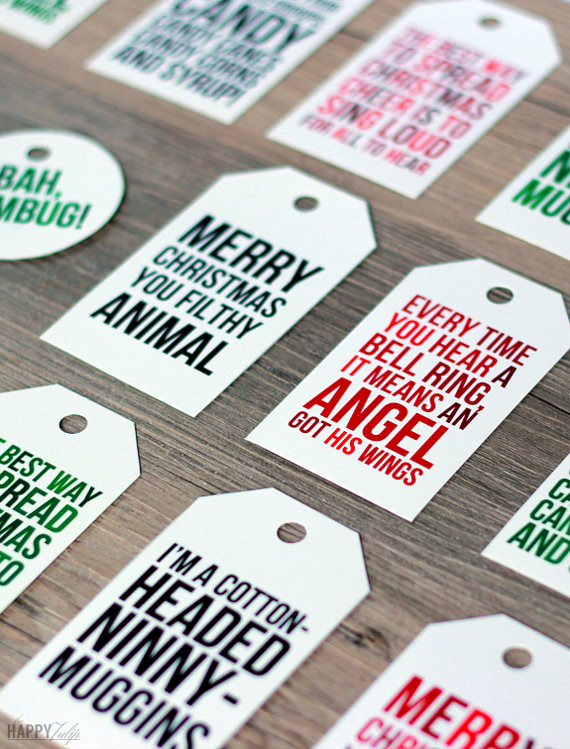 24 Free Printable Christmas Movie Quote Gift Tags | The Happy Tulip
Who doesn't love a good holiday movie quote?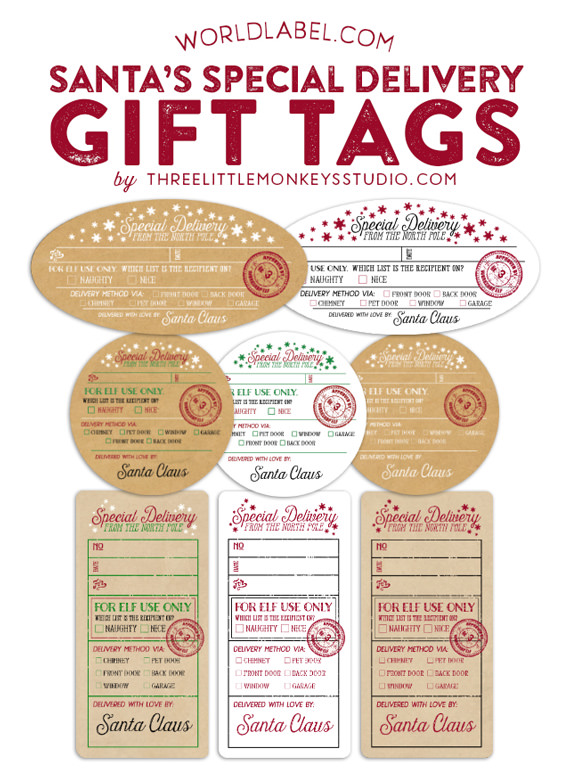 8 Special Delivery Labels | Three Little Monkeys Studio for World Label
Santa's special delivery gift tags are unique and special! Be sure to use Christmas ribbon for extra Santa authenticity!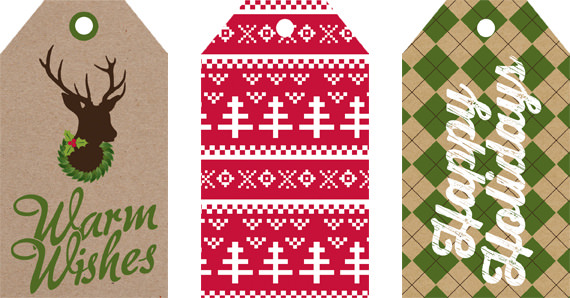 18 Free Printable Rustic and Plaid Gift Tags | Yellow Bliss Road
Send some warm wishes and happy holidays with these festive tags.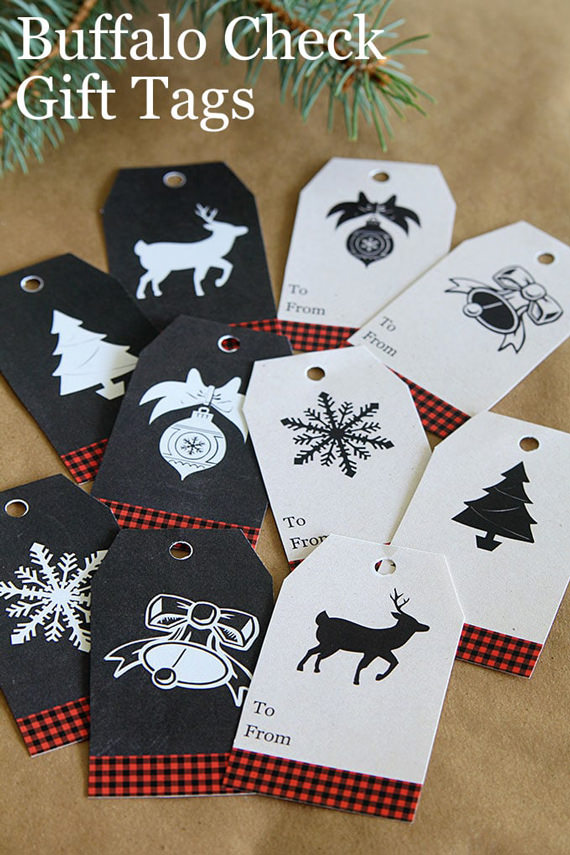 10 Buffalo Check Gift Tags Free Printable | House of Hawthornes
If buffalo check pattern and chalkboard background got married, these would be their babies. Love the style!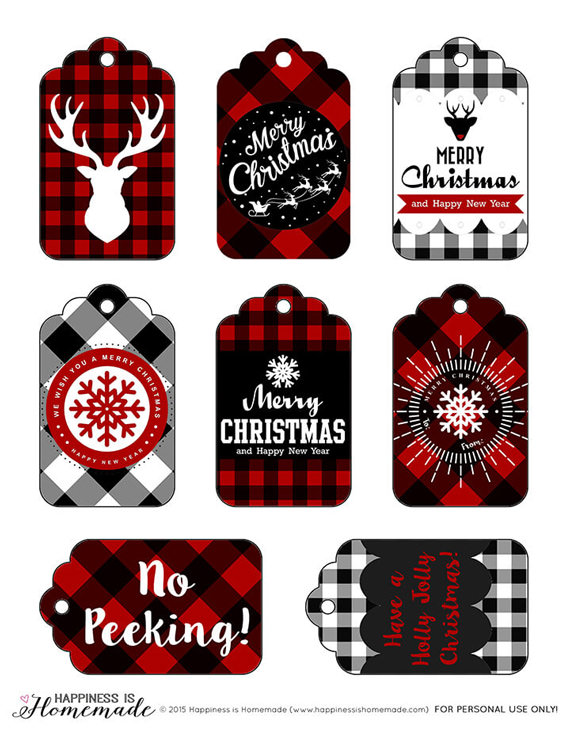 8 Buffalo Check Plaid Printable Gift Tags | Happiness is Homemade
Here is another great buffalo check option! What a fun departure from white tags!

6 Honest Gift Tags | Bunny Peculiar
Honesty is the best policy, right?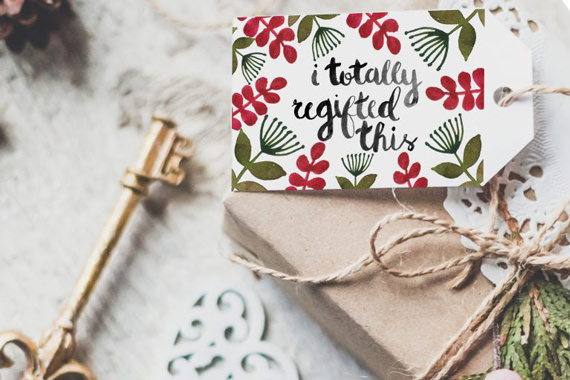 4 Watercolor Printable Christmas Gift Tags | Bruna Masalin for By Dawn Nicole
Combining dainty design and cheekiness is an art form. Honest Christmas gift tags are probably my favorite!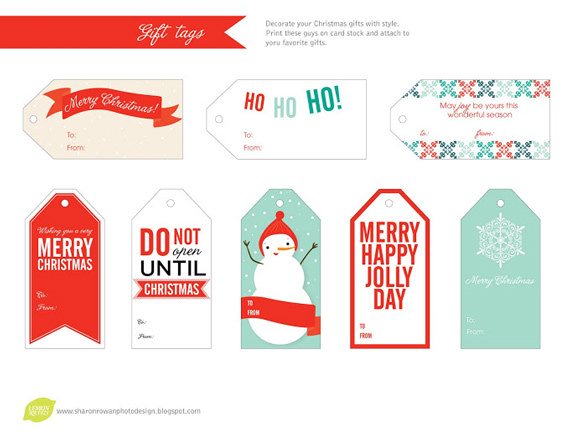 8 Dangly Gift Tags | Lemon Squeezy
These festive designs would be perfect for your kids' goodie bags for friends.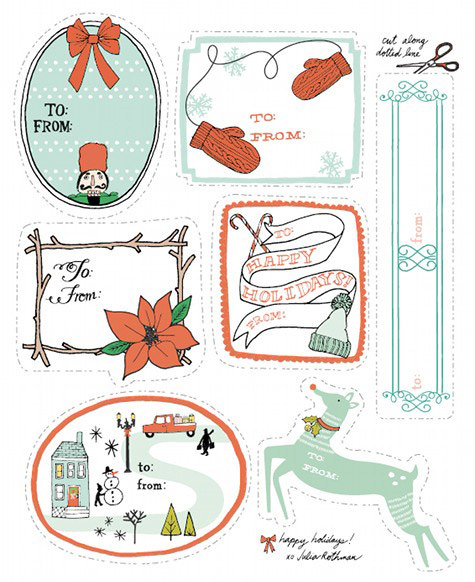 7 Downloadable Holiday Tags | Design Sponge
Can I get these designs as Christmas cards too? Great work Design Sponge! This is a great collection of whimsical Christmas gift tags that also offer a vintage feel.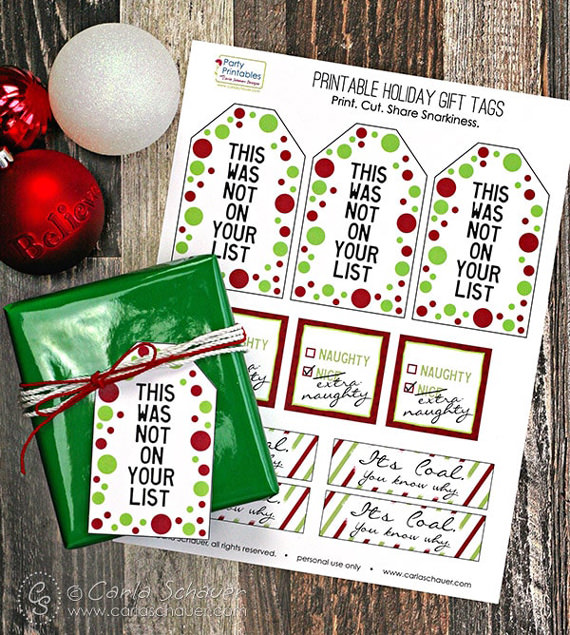 3 Snarky Little Christmas Gift Tags | Carla Schauer Studio
More snarky tags for your holiday gifts. I can't get enough of these.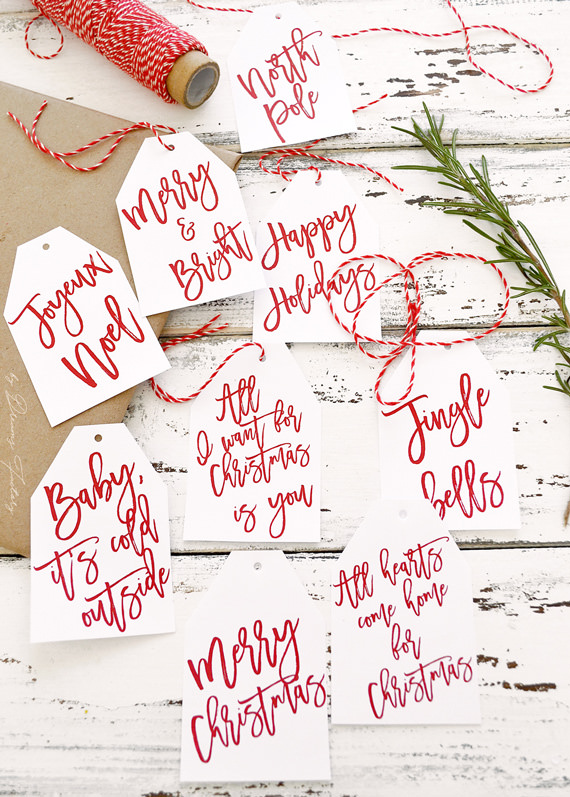 9 Free Printable Gift Tags | Dreams Factory
If Christmas had an official font it would be what Dreams Factory used here. Is it weird to say these white gift tags are attractive?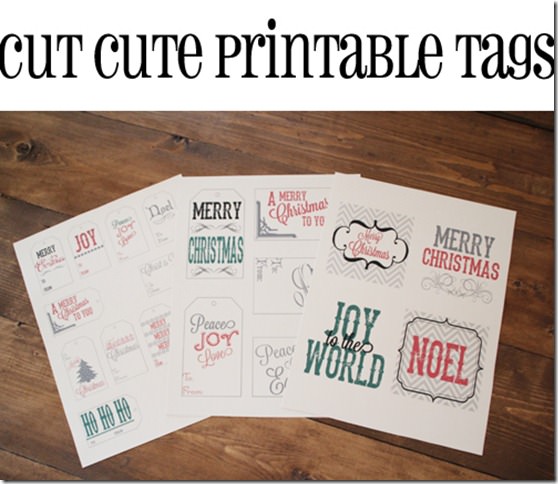 21 Free Gift Tags | Shanty 2 Chic
Some of these tags leave extra room at the bottom of the page. Feel free to use it for adding a little note.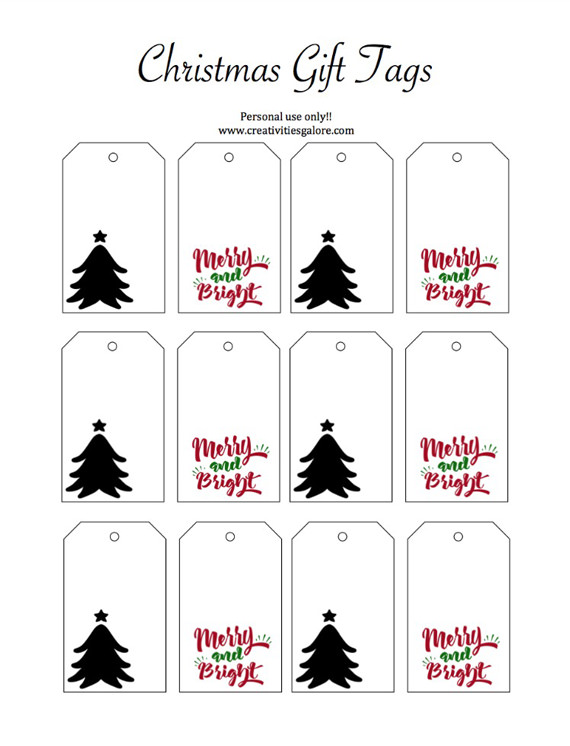 2 Christmas Gift Tags | Creativities Galore
These are a great option if you're looking for simple printable Christmas gift tags. Don't forget, all of the designs I listed are free! Free shipping (because they don't need to be shipped) and free download! I hope you've fallen in love with one or two of these fun printable Christmas gift tags. I think they're all amazing!
Don't forget to pin it for safekeeping.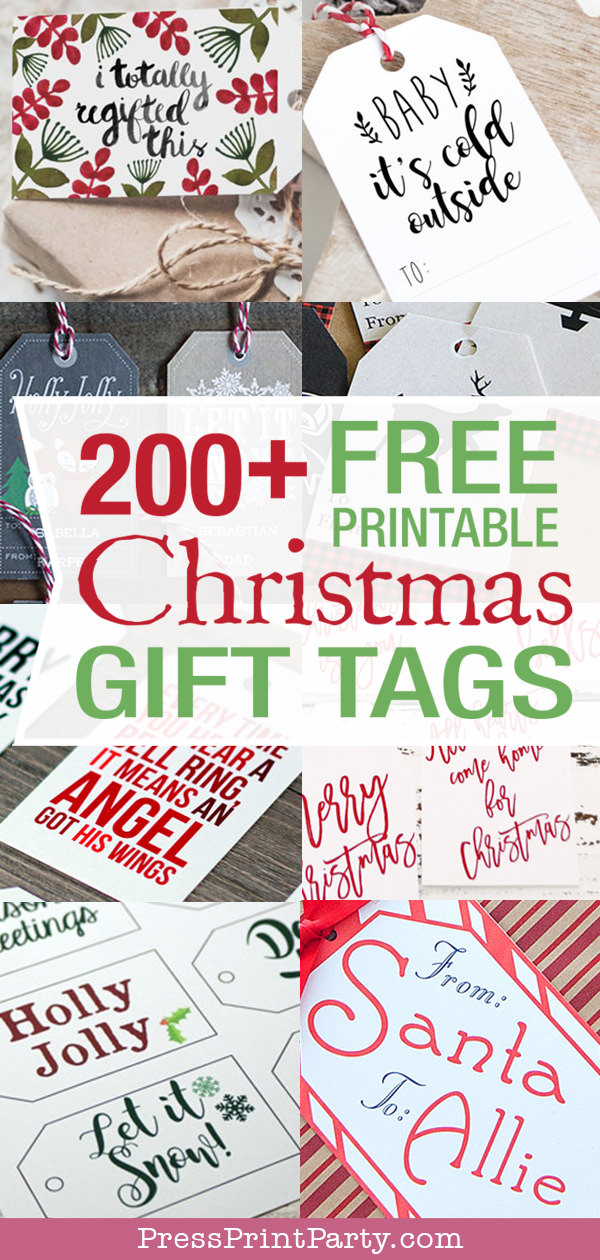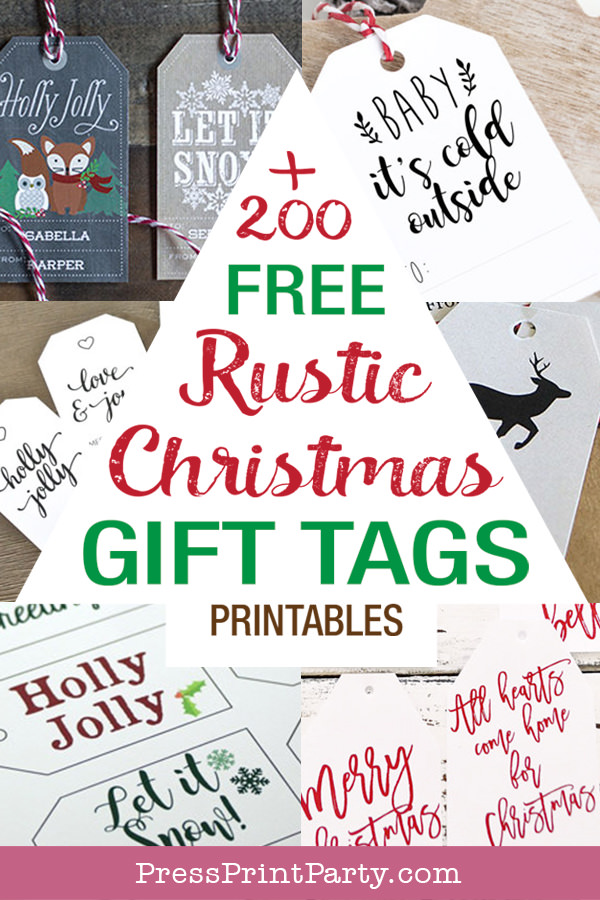 Check out our Christmas printables