These little printable treat bags for Snowman Soup make great fun and inexpensive gifts for all your kids' friends.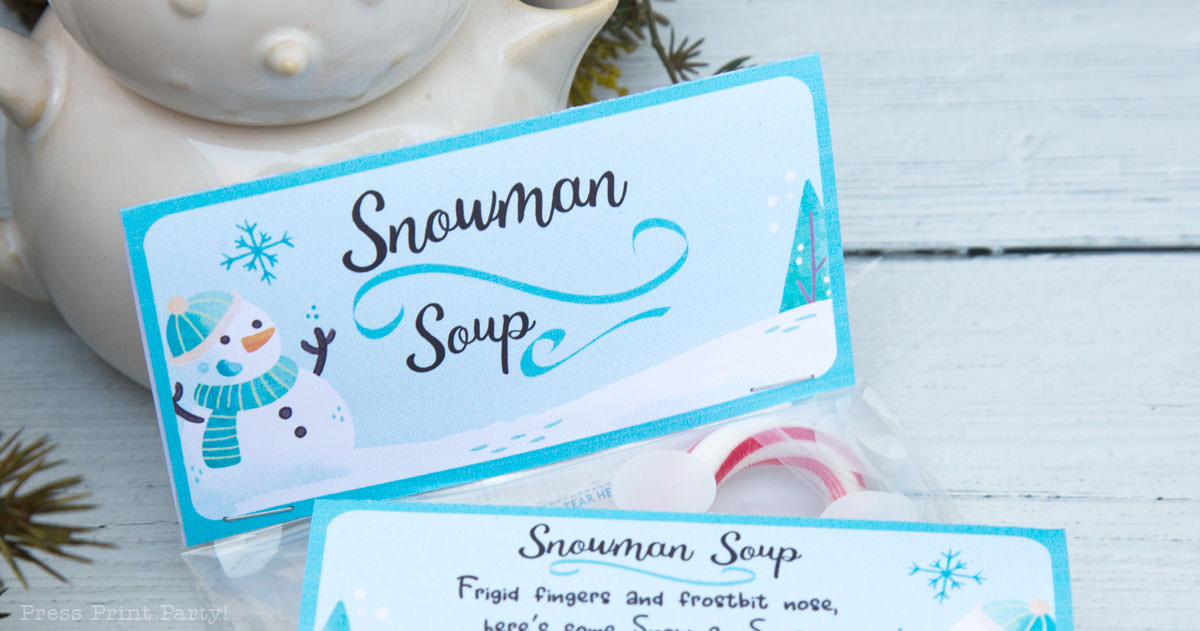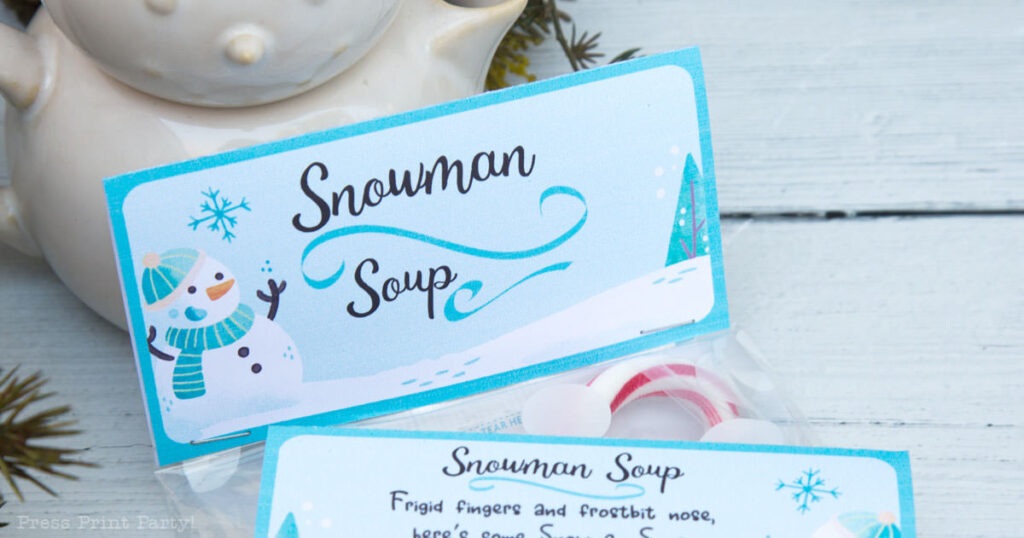 This post may contain affiliate links.
What is Snowman Soup?
Snowman Soup is basically just a cute way to give out some hot chocolate mix.
I guess it's supposed to be a snowman in a kit but honestly, I fail to see how dark brown hot chocolate works in that equation. 😂
The concept is simple. Get a clear treat bag or sandwich bag, fill it with cocoa mix and some other ingredients to represent your snowman, and top it with a cute printable label.
Of course, the poem is the fun little plus that elevates this simple gift to a new level.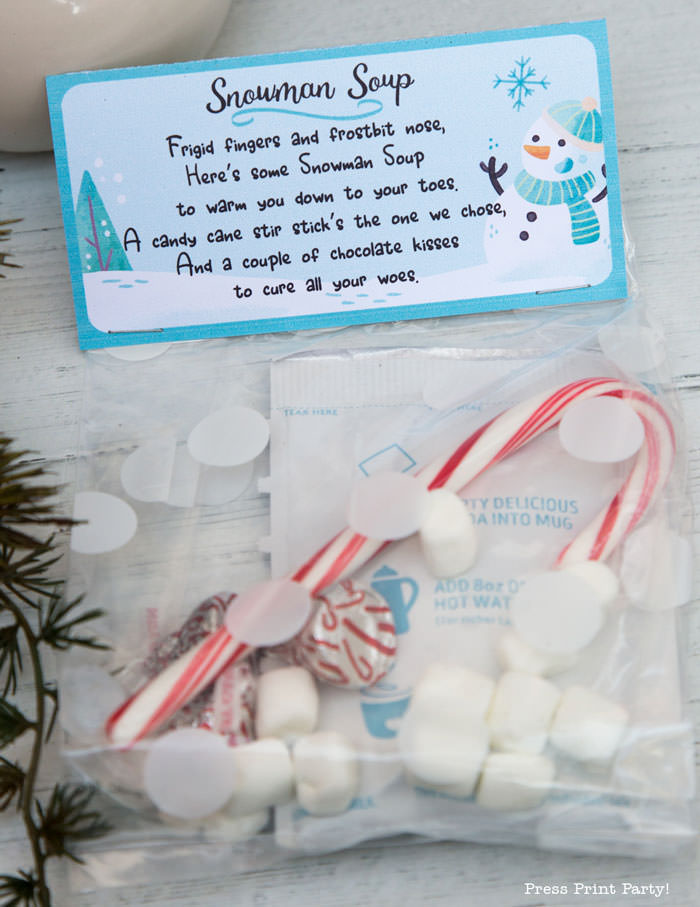 Snowman Soup Recipe
You only need a few simple ingredients to make a snowman soup treat bag.
1 pkg hot chocolate mix
2 Hershey's Kisses for the eyes
1 Hershey's Hug or another kiss for the nose
10-15 mini marshmallows for the snowballs
1 Peppermint candy cane
Snowman Soup Poems
There are a variety of Snowman Soup Poems out there but we wanted to write our own and not plagiarize.
So my husband, who loves to come up with goofy rhymes, got to work right away. Of course, being a boy, the first poem he came up with rhymed soup with poop, but we'll let that slide.
In the end he came up with 2 cute snowman soup poems so I decided to make 2 printable toppers, one with each.
Poem 1:
Frigid fingers and frostbit nose,
Here's some Snowman Soup to warm you down to your toes.
A candy cane stir stick's the one we chose,
And a couple of chocolate kisses to cure all your woes.
Poem 2:
It's like a snowman in a kit,
And when it's cold you'll want loads of it.
A candy cane stir stick's the perfect fit,
And the chocolate kisses are a guaranteed hit.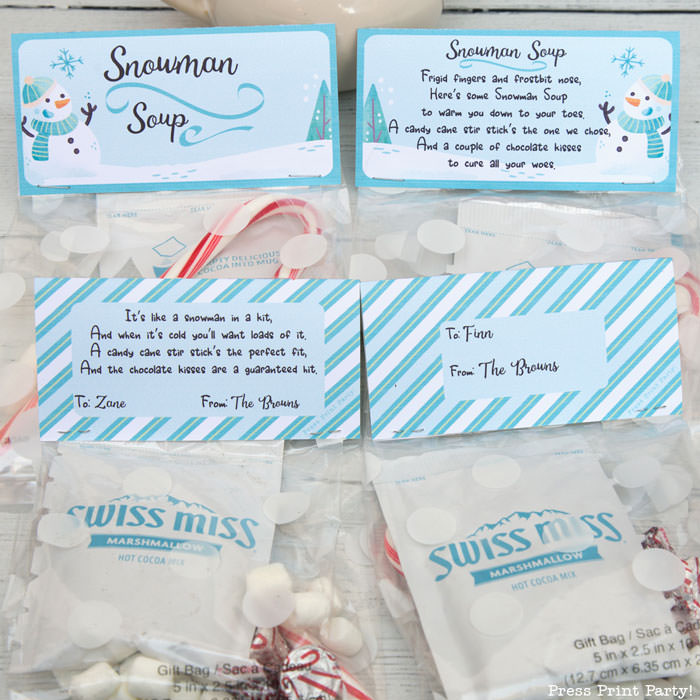 Snowman Soup Printable Toppers
So head over to my shop and you'll find these adorable printable toppers. You'll get both designs and poems in the same file for you to choose from. They're so cheap they're almost free.
You'll even be able to edit the "To" and "From" fields and print instantly.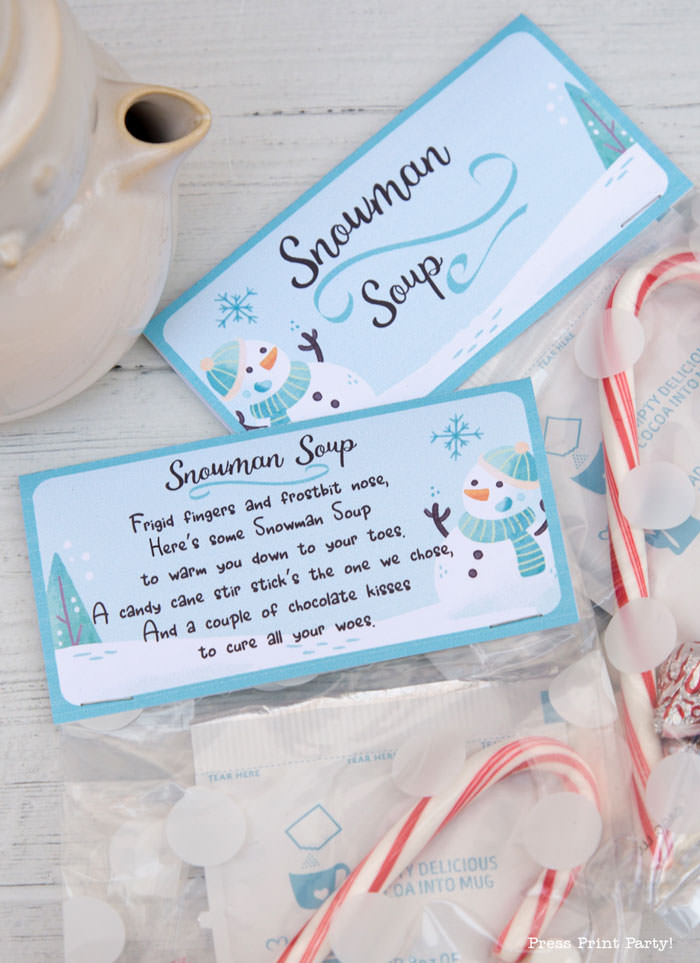 Don't forget to pin it: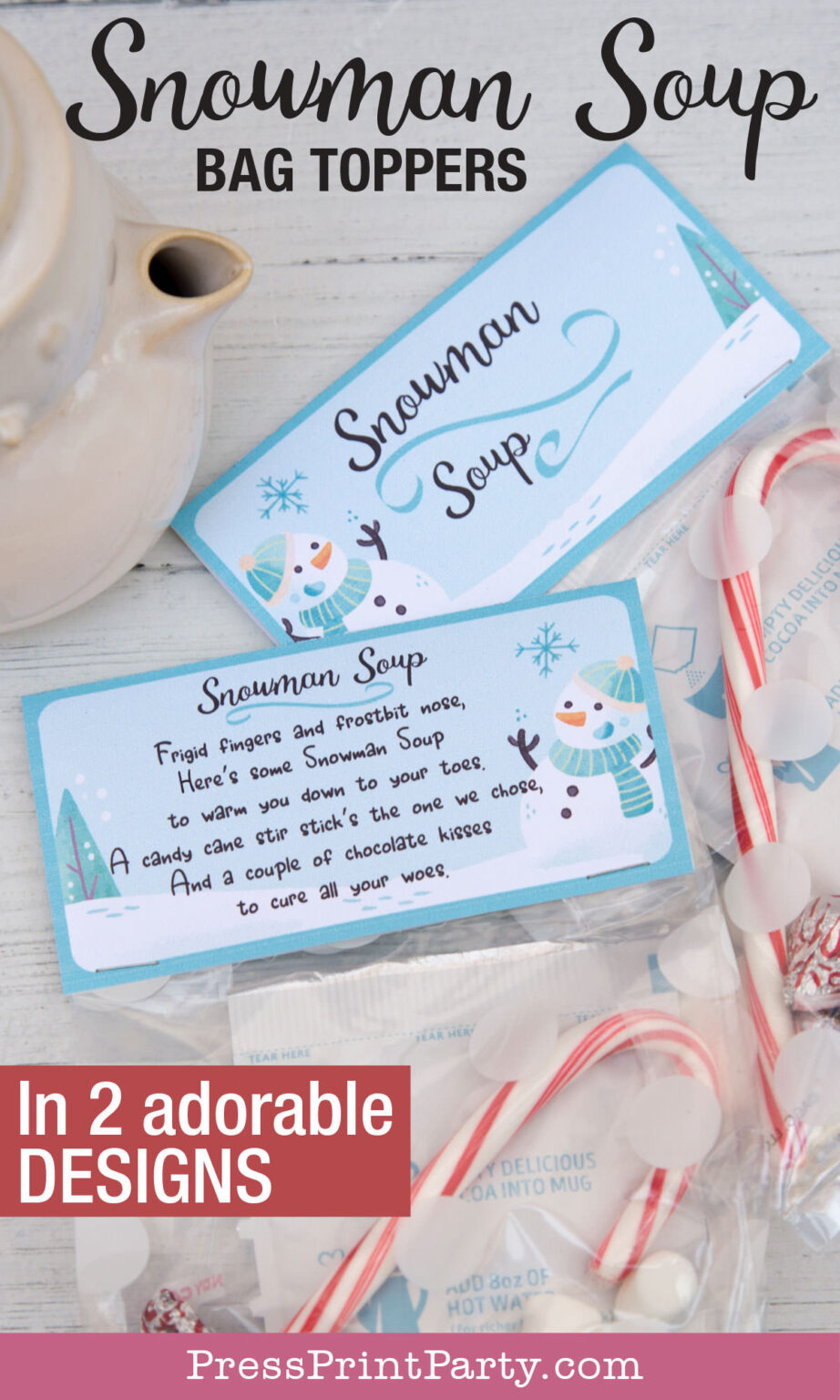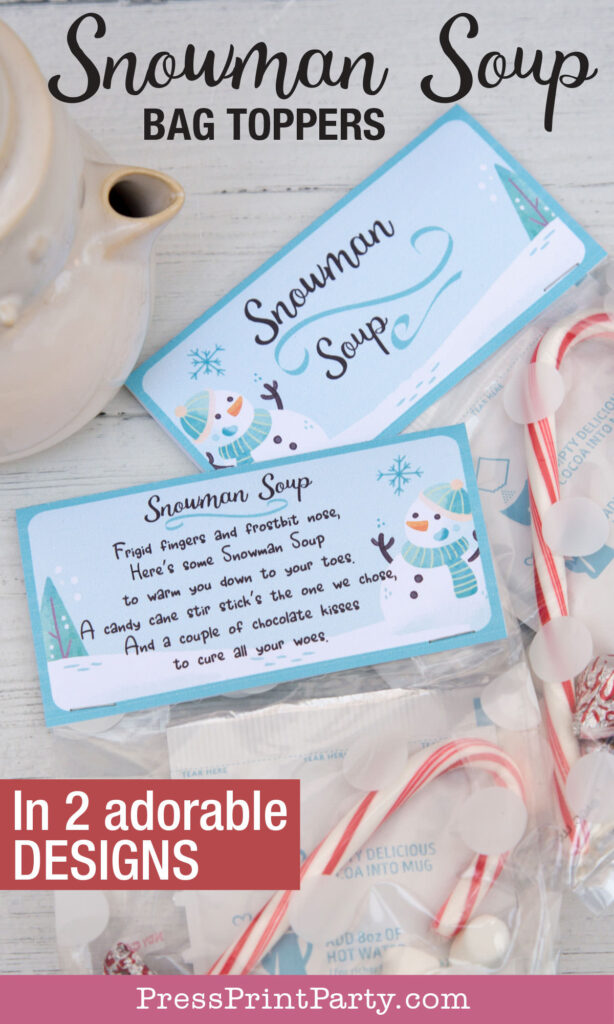 Check out our birthday printables