My instructions on how to make a stunning full size coral reef have been so popular, that I decided to miniaturize the process for a striking tabletop decoration. Perfect for a mermaid or under the sea party!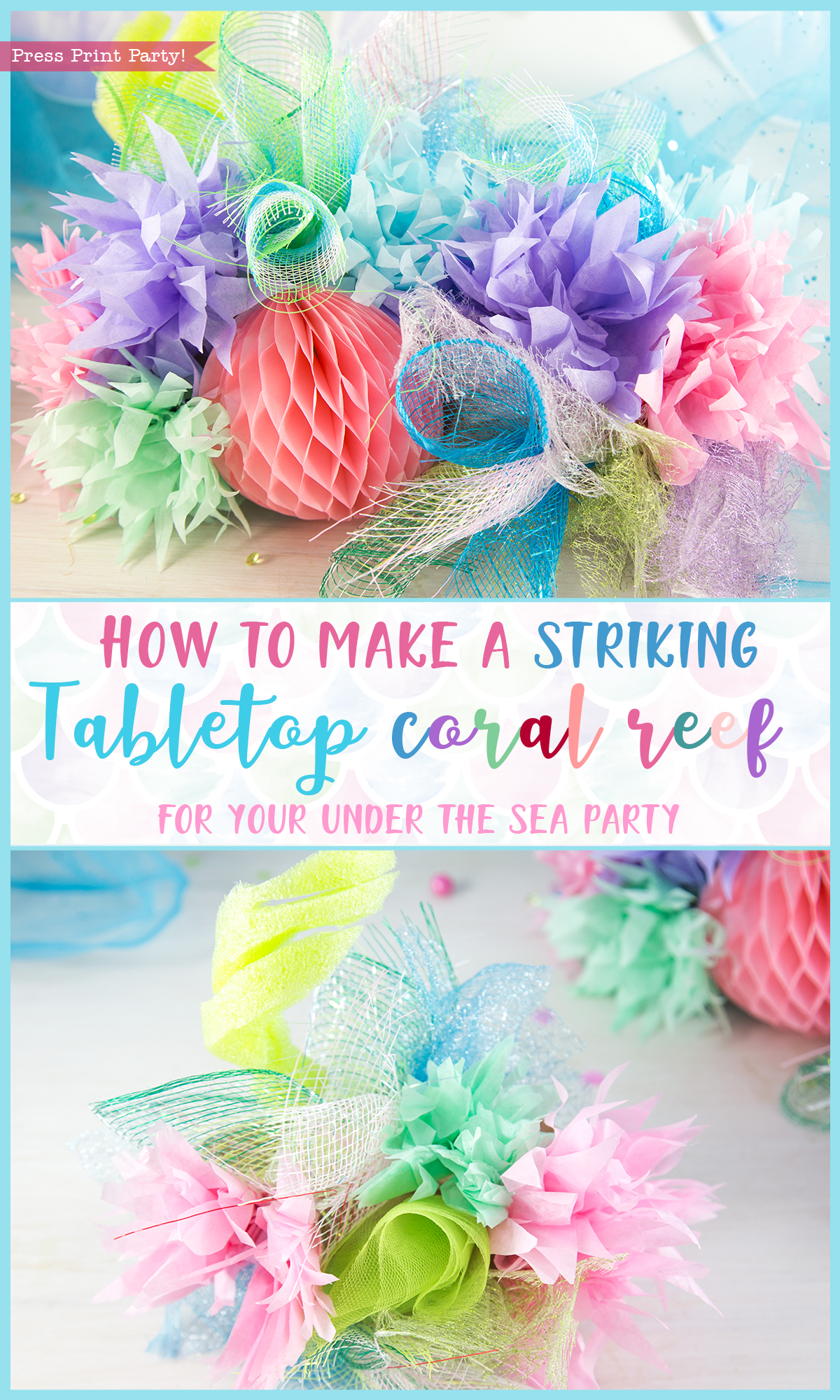 ***Check out the how to video below!***
The whole process was really very simple. First, I filled a paper lunch bag with a small block of Styrofoam that I shaped with a pair of scissors. Then I created mini versions of the mesh and paper corals per the instructions for the full size reef. I also cut a small piece of pool noodle to create some height. I found the small honeycomb half sphere at Ikea in the wrapping paper section. I'm sure glad I grabbed it last time I was there without knowing what I would do with it!
RELATED: How to Make a Stunning Coral Reef Decoration for an Under the Sea Party
I used these coral reefs as props for my mermaid party printables photoshoot. But they would look wonderful on a dessert table too. Nemo and Dorie would definitely approve. It would also work great as decorations for a Luau or a silly upbeat sushi diner.
The video below gives you an idea how easy it is! Feel free to share!
Related: Amazing Under the Sea Decorations
More Pinterest worthy pictures: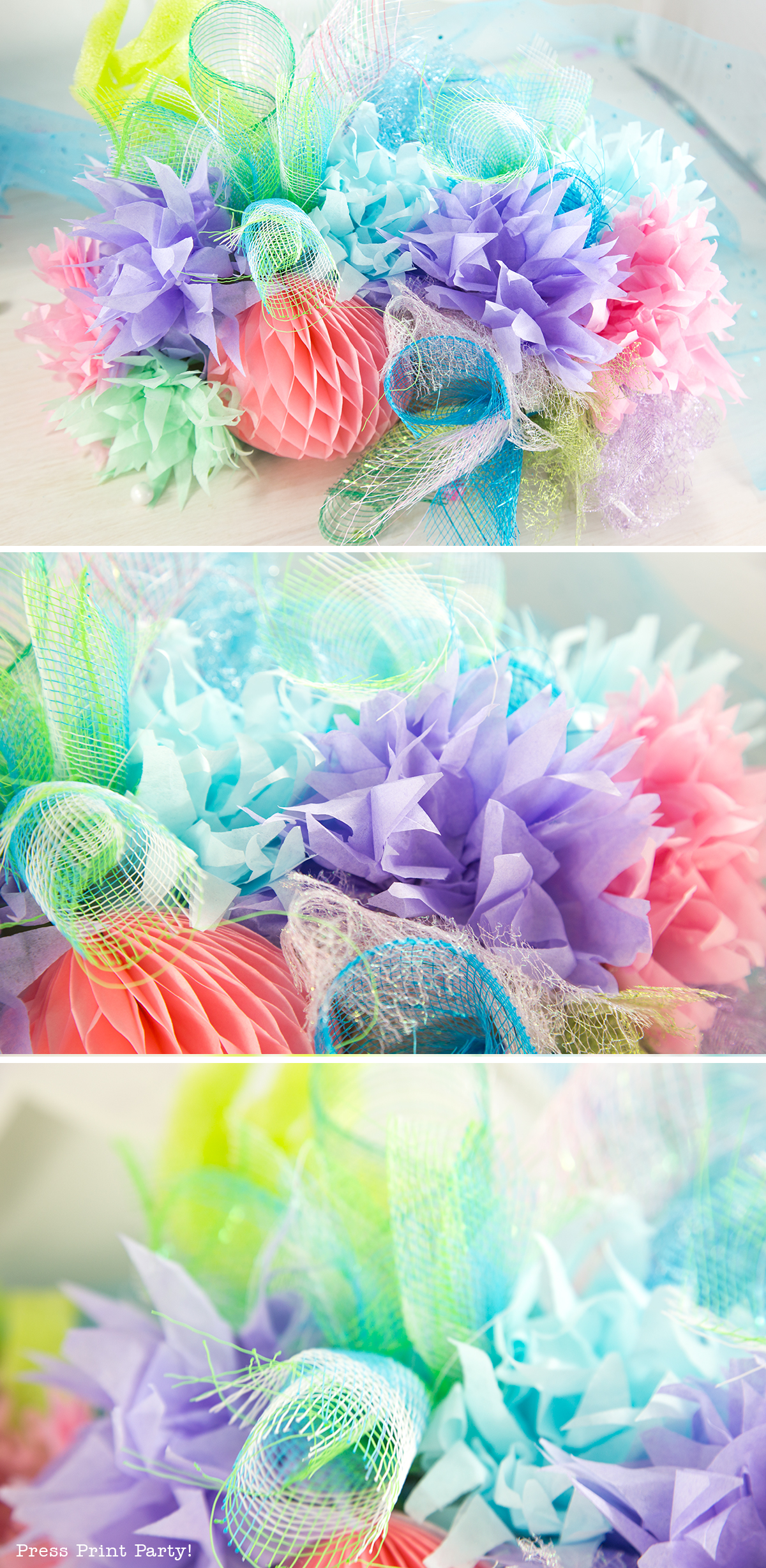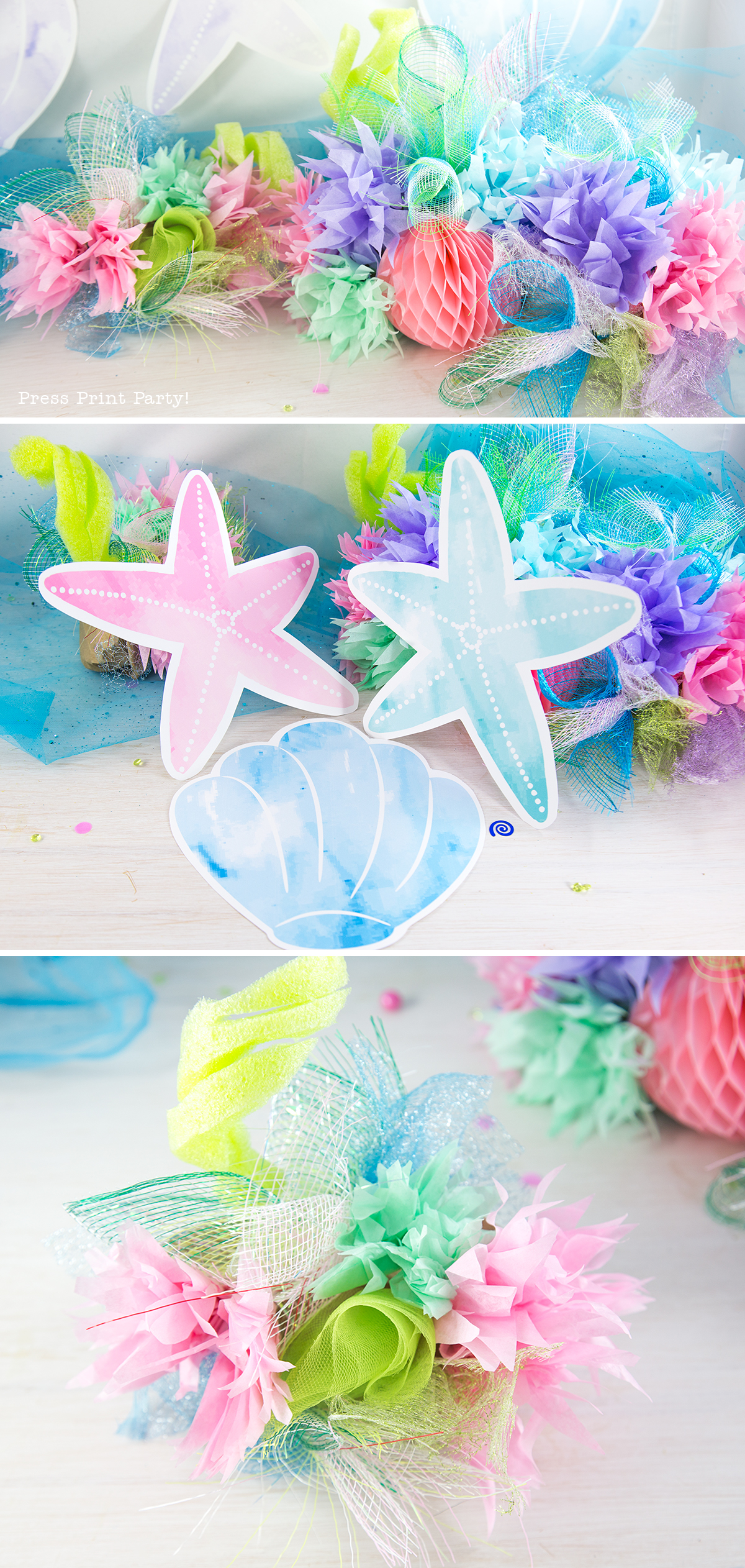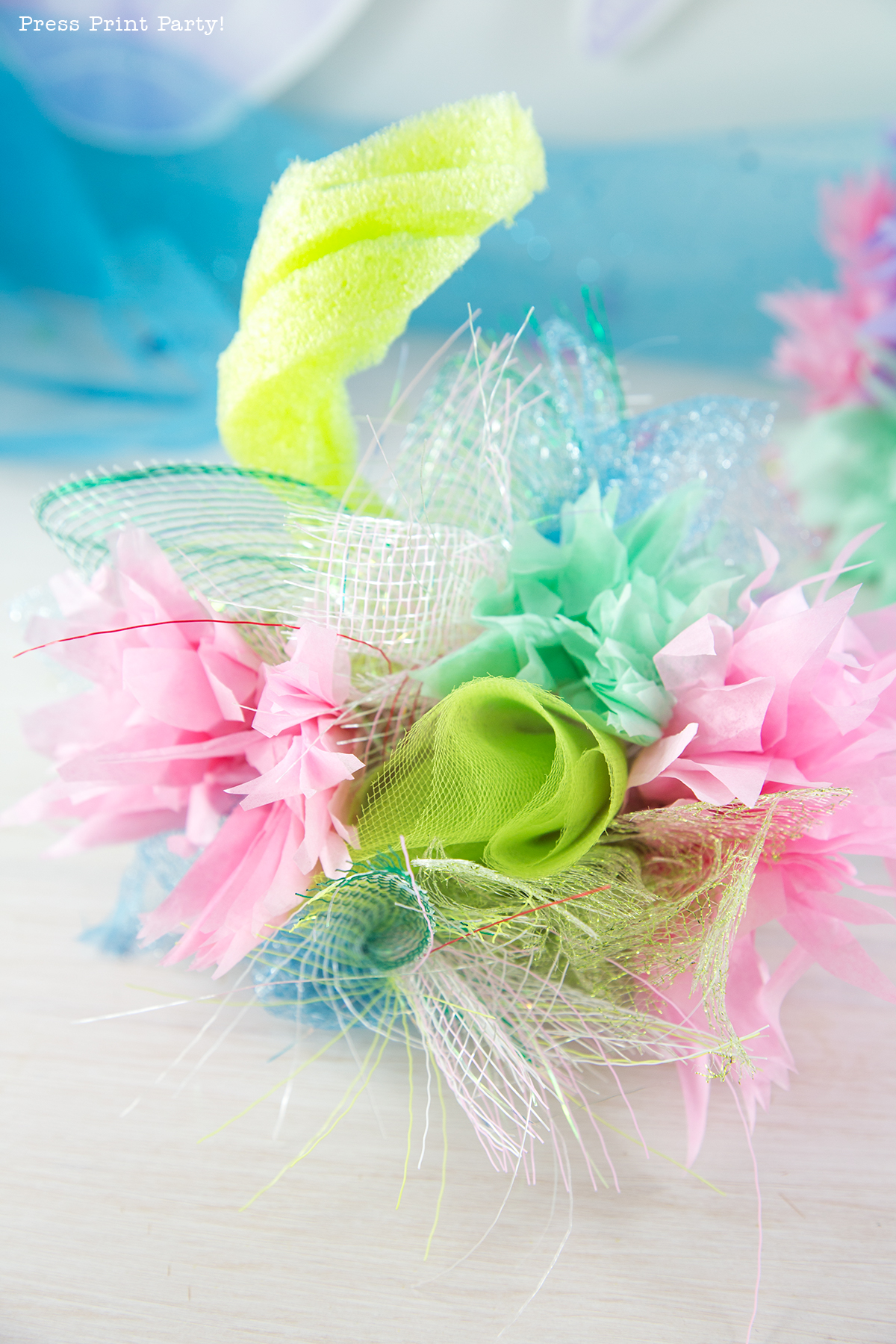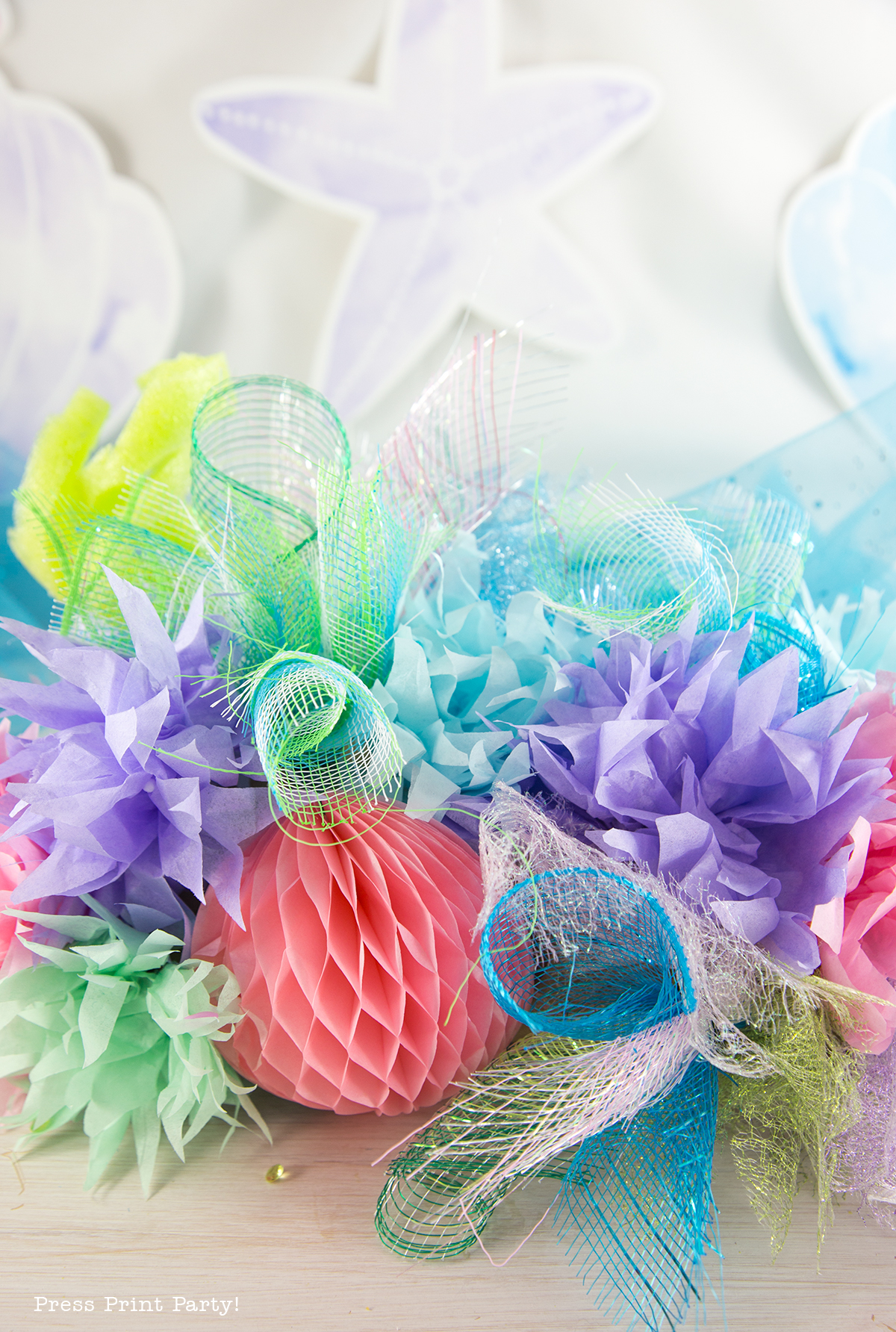 Shop my Etsy store:
$4.50 USD

$4.50 USD

$20.00 USD

$5.00 USD

$7.00 USD

$6.50 USD

$4.50 USD

$4.50 USD

$4.50 USD

$7.00 USD

$3.50 USD

$3.50 USD

$3.50 USD

$6.50 USD

$7.00 USD

$6.50 USD

$5.00 USD

$20.00 USD

$20.00 USD

$5.00 USD
Linked up to Home Matters Linky #153