I love to decorate for baby showers. There's something so sweet and innocent about them. And for a girl's baby shower you can go all out on the sweet shabby chic and vintage baby shower look!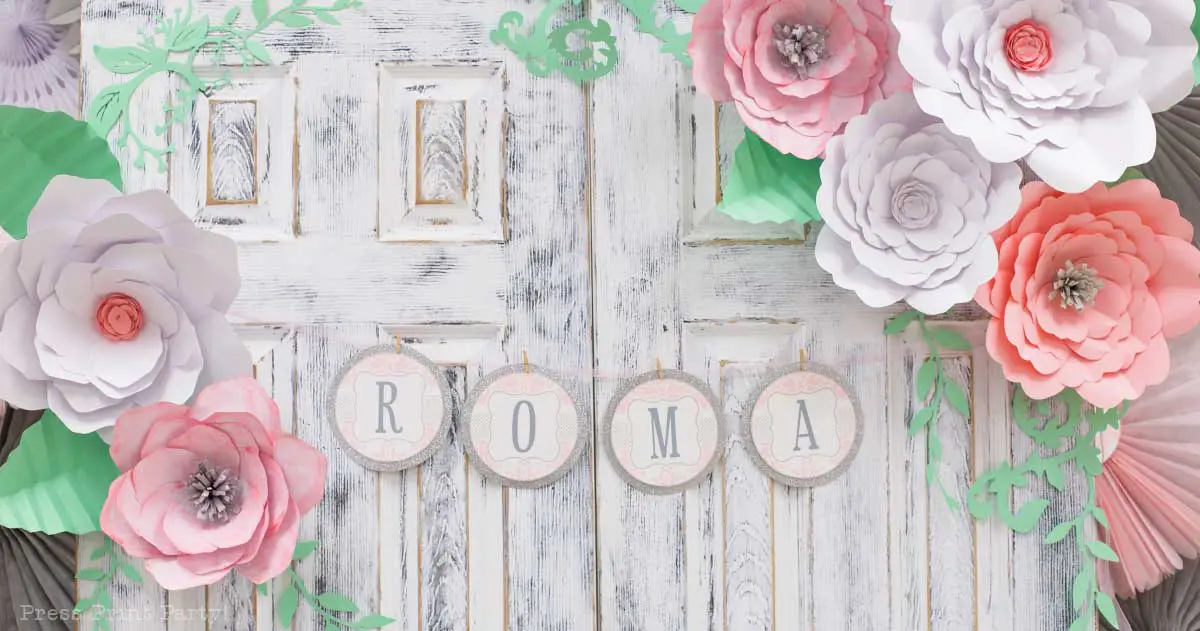 This post may contain affiliate links.
This baby shower was in honor of one of our church's missionaries Naomi Smith. Back from Mexico city for furlough, she had just had a surprise 4th baby 10 years after her last. Baby Roma was wide-eyed and excited to be there. I just love baby showers after the baby is already born. Everyone got a chance to meet her. Naomi is just a fantastic person and you should absolutely check out her Instagram at hello.noemi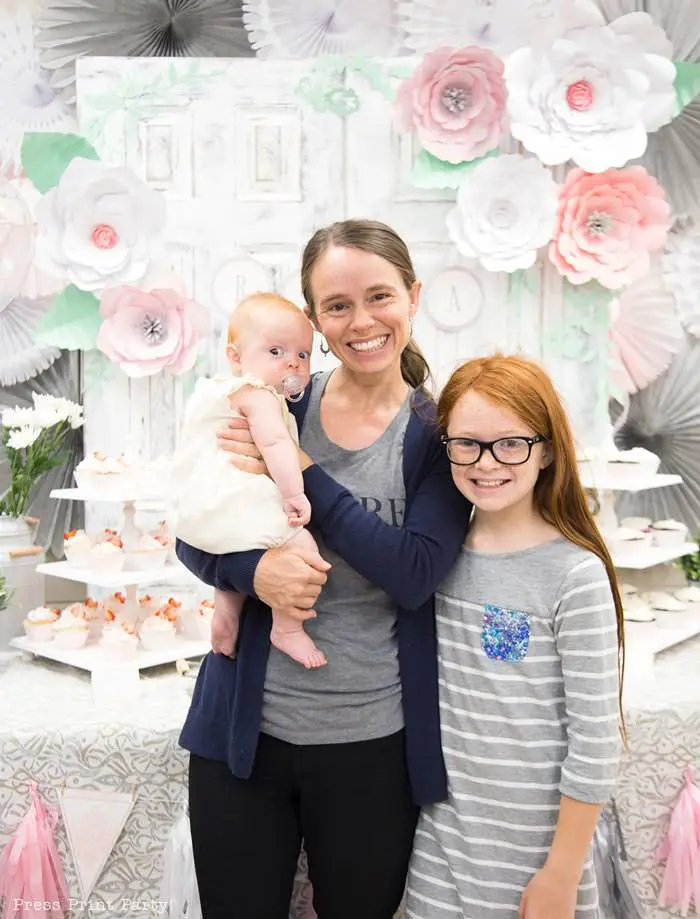 Decorating in a church classroom is a tough job. Let's be real, it's not pretty to begin with. I plundered several friends' decorations as well as the beautiful doors from the back of the stage. They'd been painted by my friend Becky for a women's event. She's a truly talented furniture painter and you can follow her on Instagram at Pretty Handy Gal.
I started with choosing the printables I wanted to use. The pink and grey damask baby shower set from my shop fit the bill perfectly. The pink and grey theme is so soft and baby-like.
Next, I got some amazing flower patterns from Abbi Kristen Collections with which I created a stunning backdrop piece for the dessert table. I had made my own flower patterns before, but using a ready-made pattern was a revelation. I go into details about how I made these gorgeous flowers on her blog. Read my guest post here. I can't say enough how easy and beautiful these flowers were. You've got to check out her Etsy store.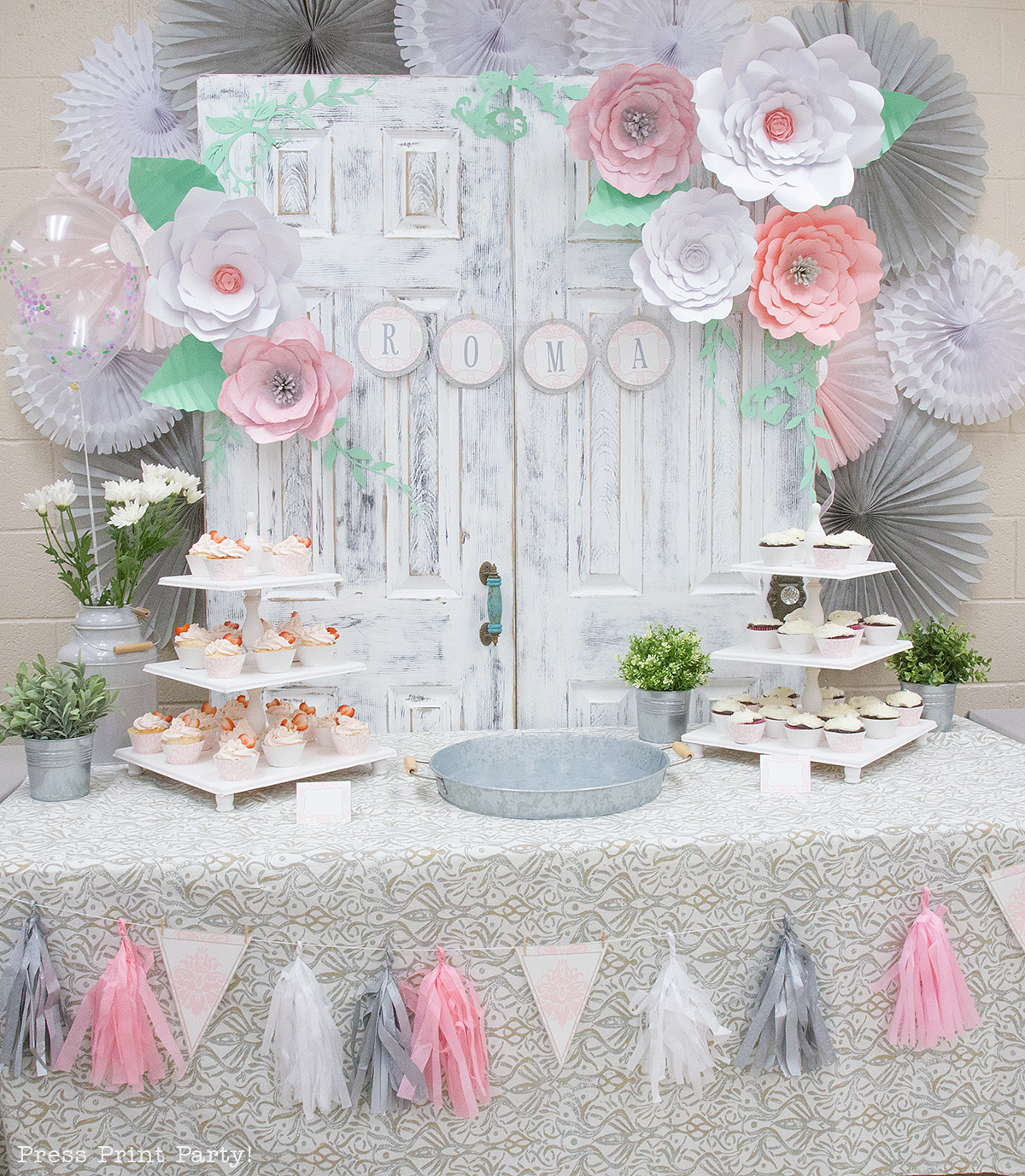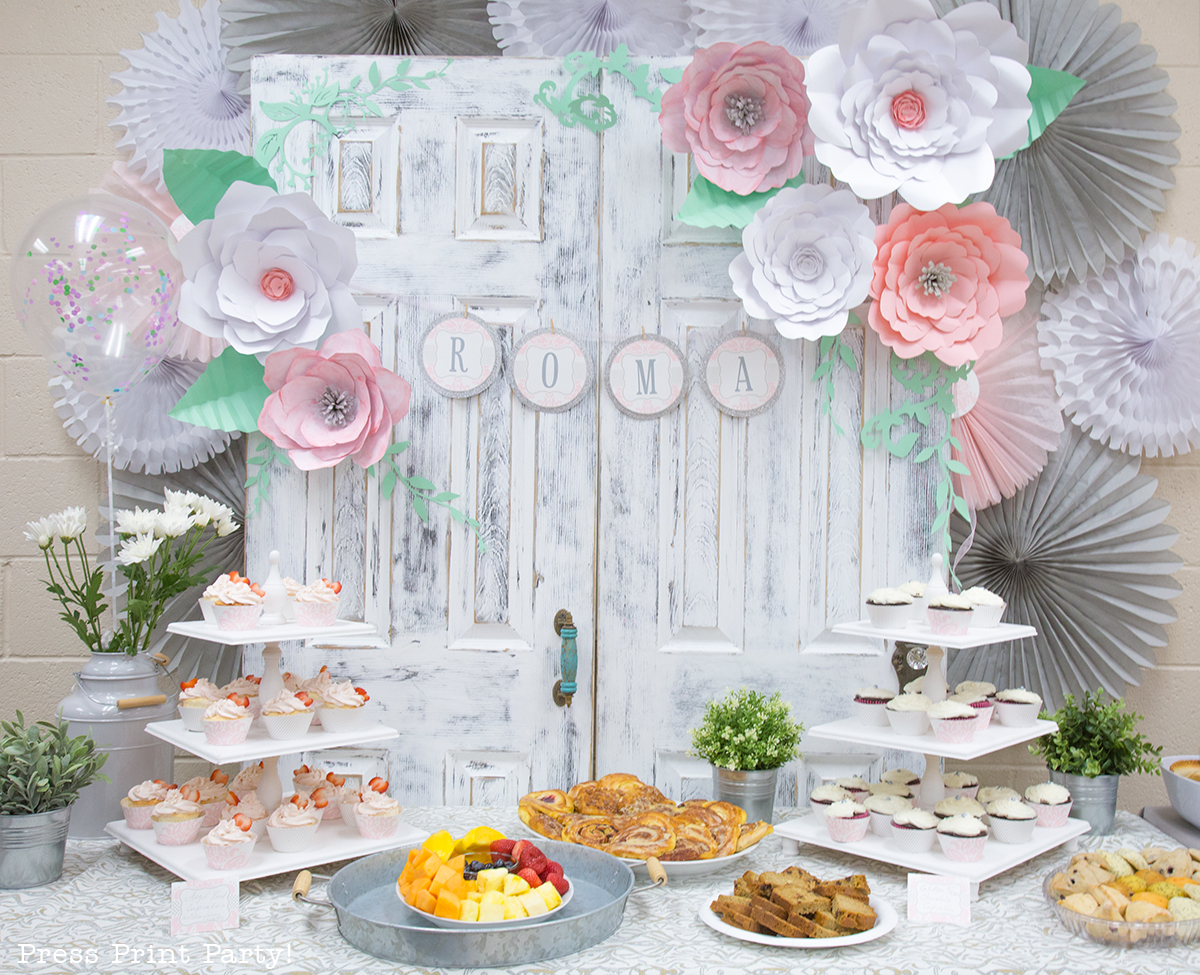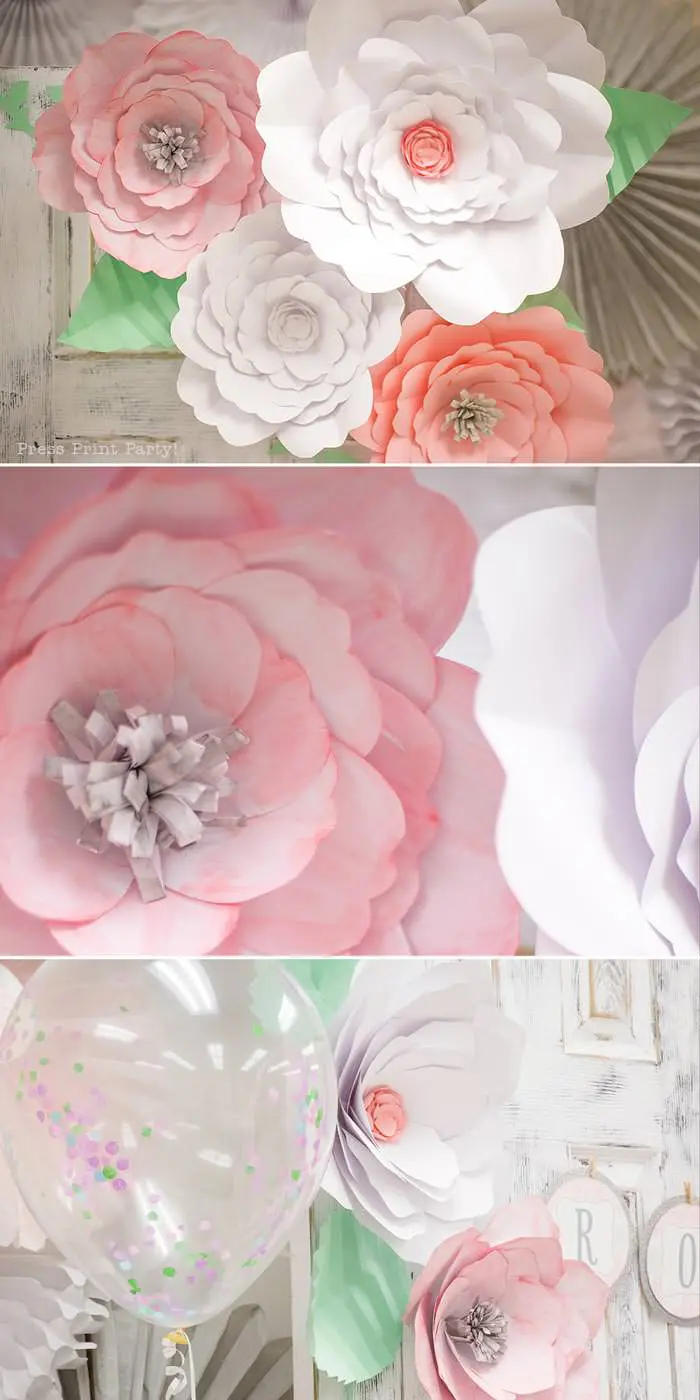 The banner was printed, cut, and glued on a glittery backing to add contrast.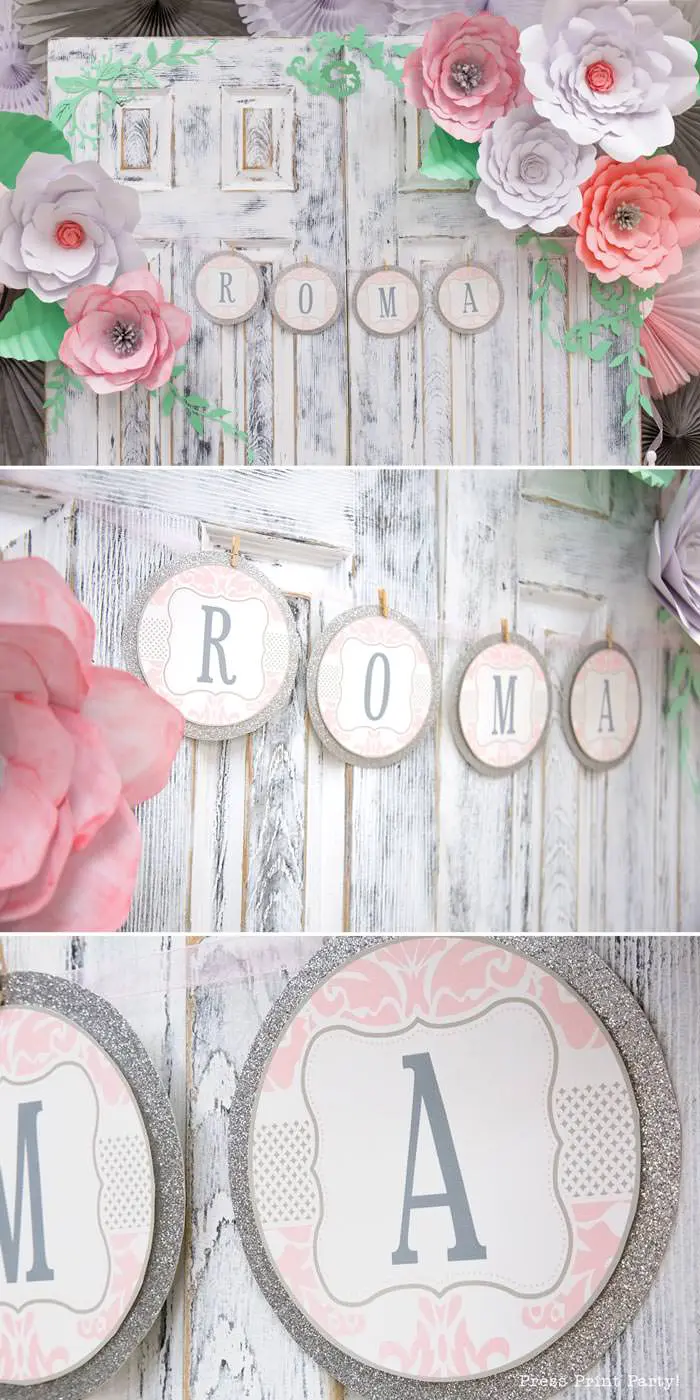 A tissue paper banner tied all the tables together. Check out my post on how to make these tissue paper tassels. They're so easy to make.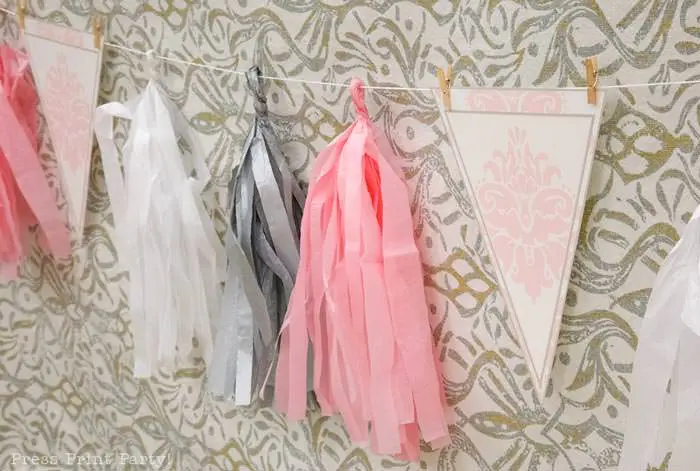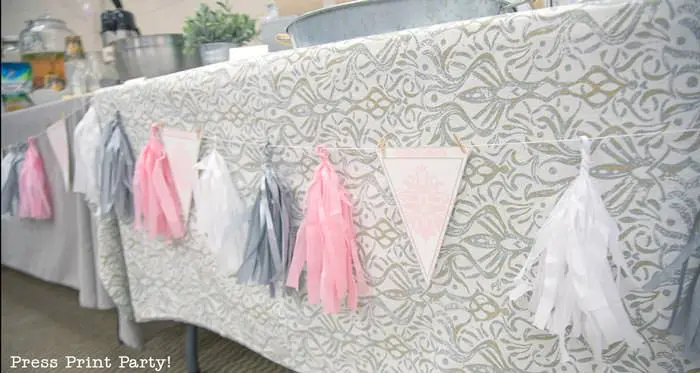 A couple of gals helped me make enough to also use as centerpieces on all the tables. Some Hershey kisses added some fun and, of course, well-needed chocolate.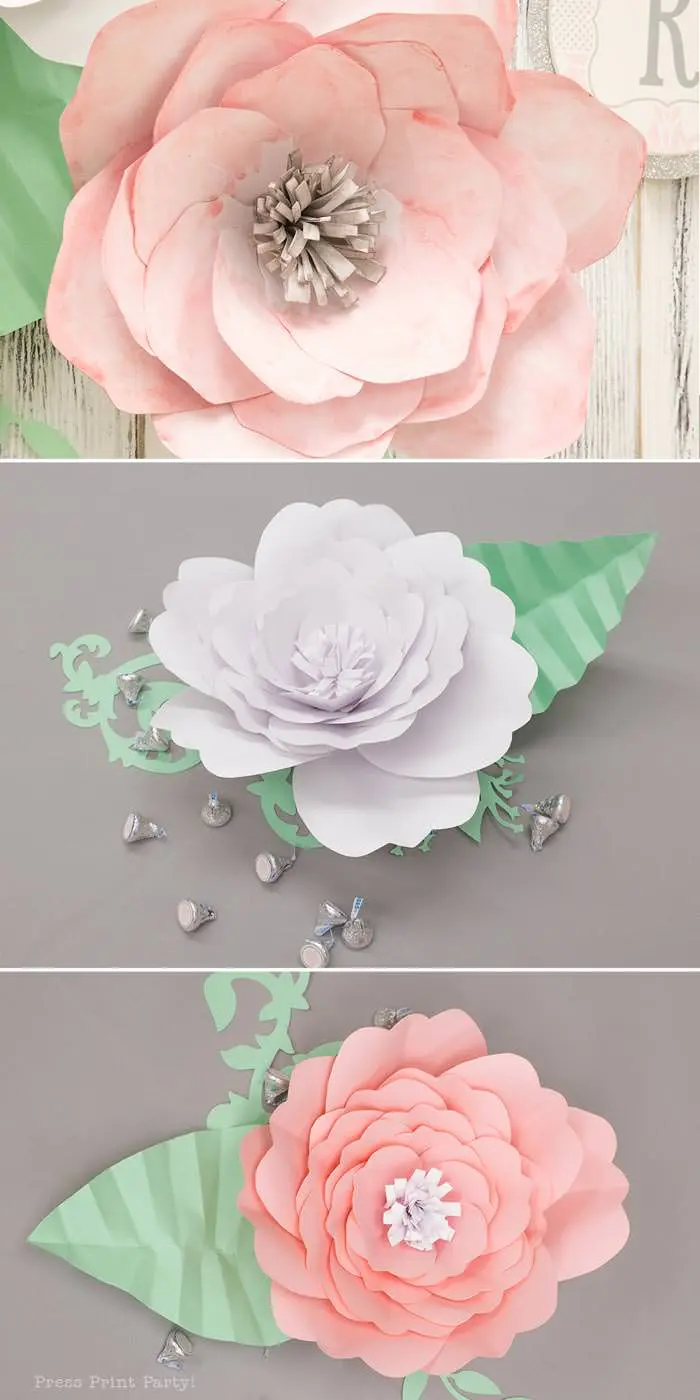 The food was all potluck but my girls and I made some delicious angel food cupcakes with strawberry cream frosting. The cut strawberries looked like sweet little hearts.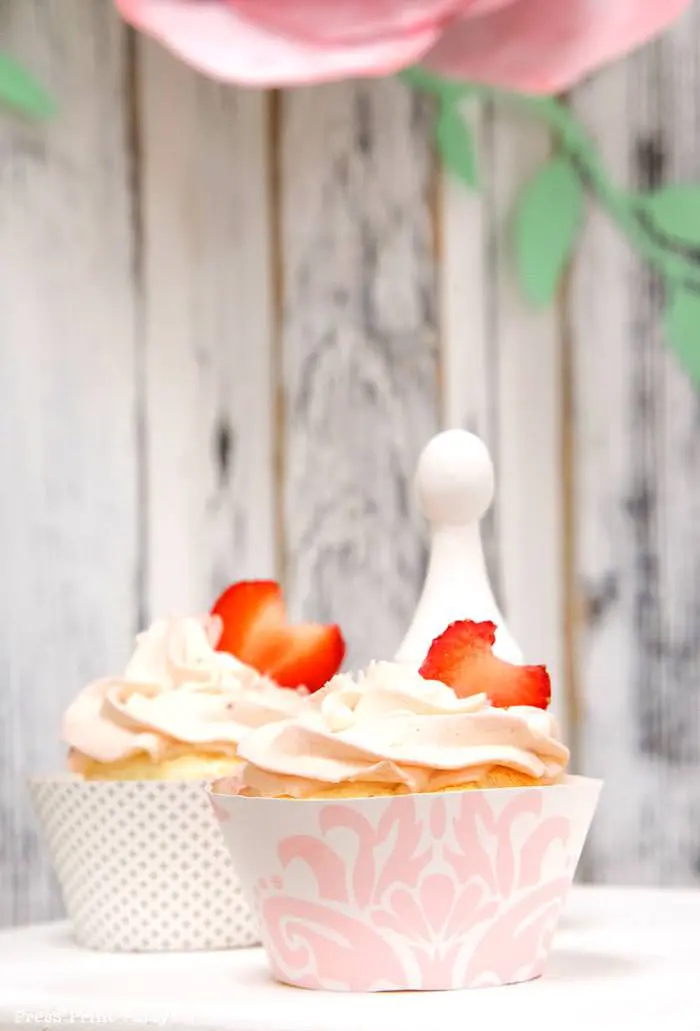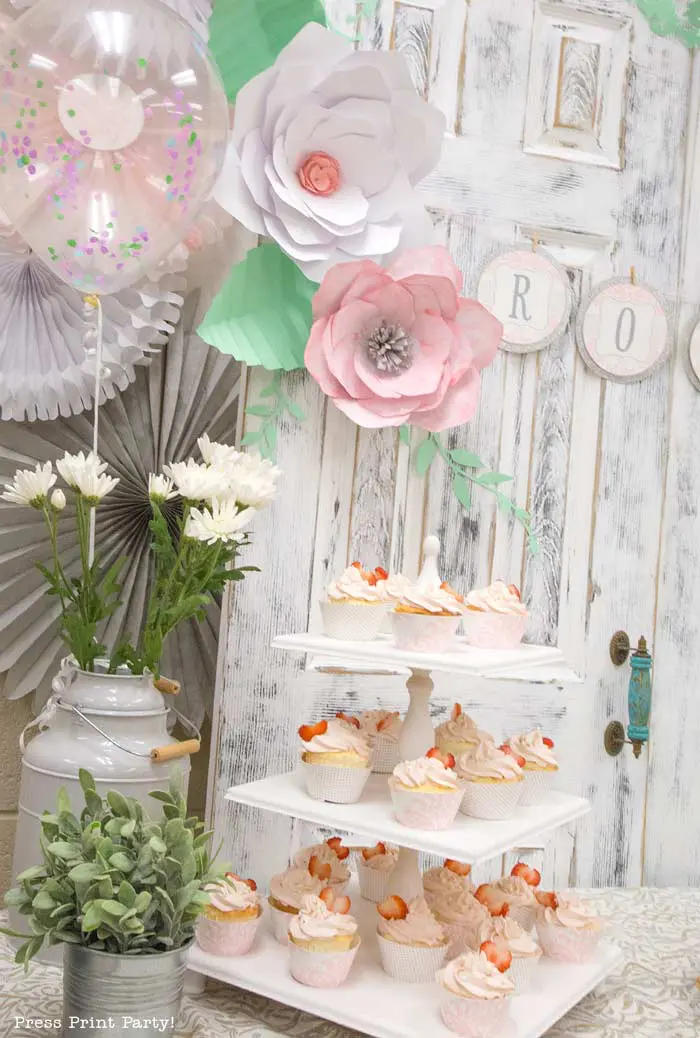 My amazing friend Stephanie made delicious lime, strawberry, and basil water.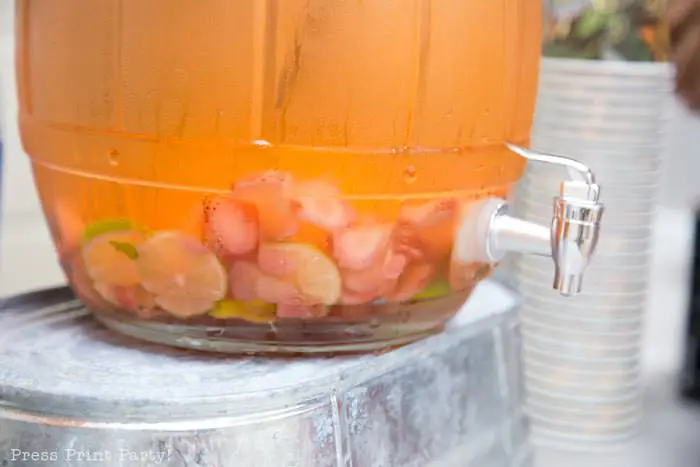 A bunch of paper fans and balloons added some visual excitement to the room and tied it all together.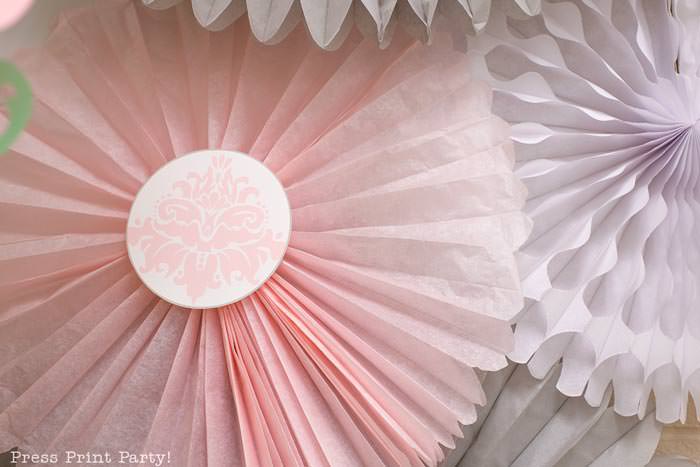 I just loved these festive confetti balloons. So did all the kids who got to take them home.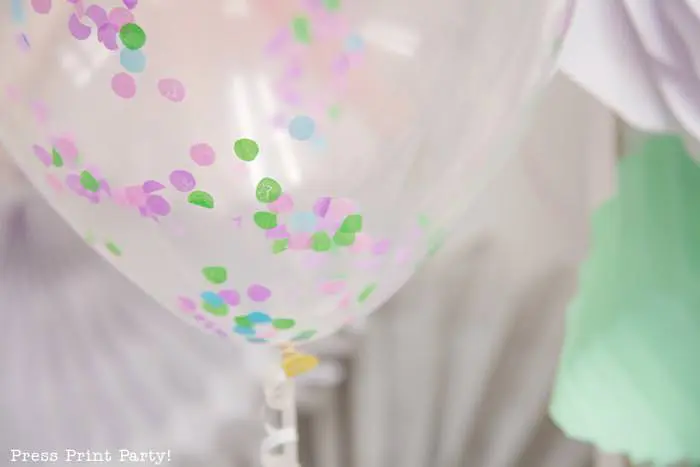 That's one pretty-looking classroom and one sweet vintage baby shower!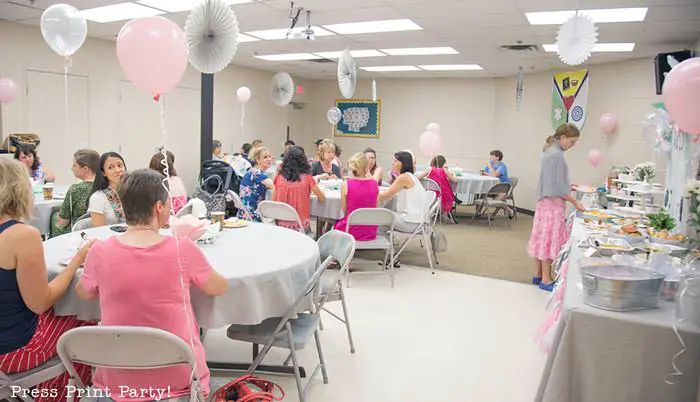 Paper flower templates by Abbi Kristen Collections
Printables: pink and grey damask baby shower set
Don't forget to pin it: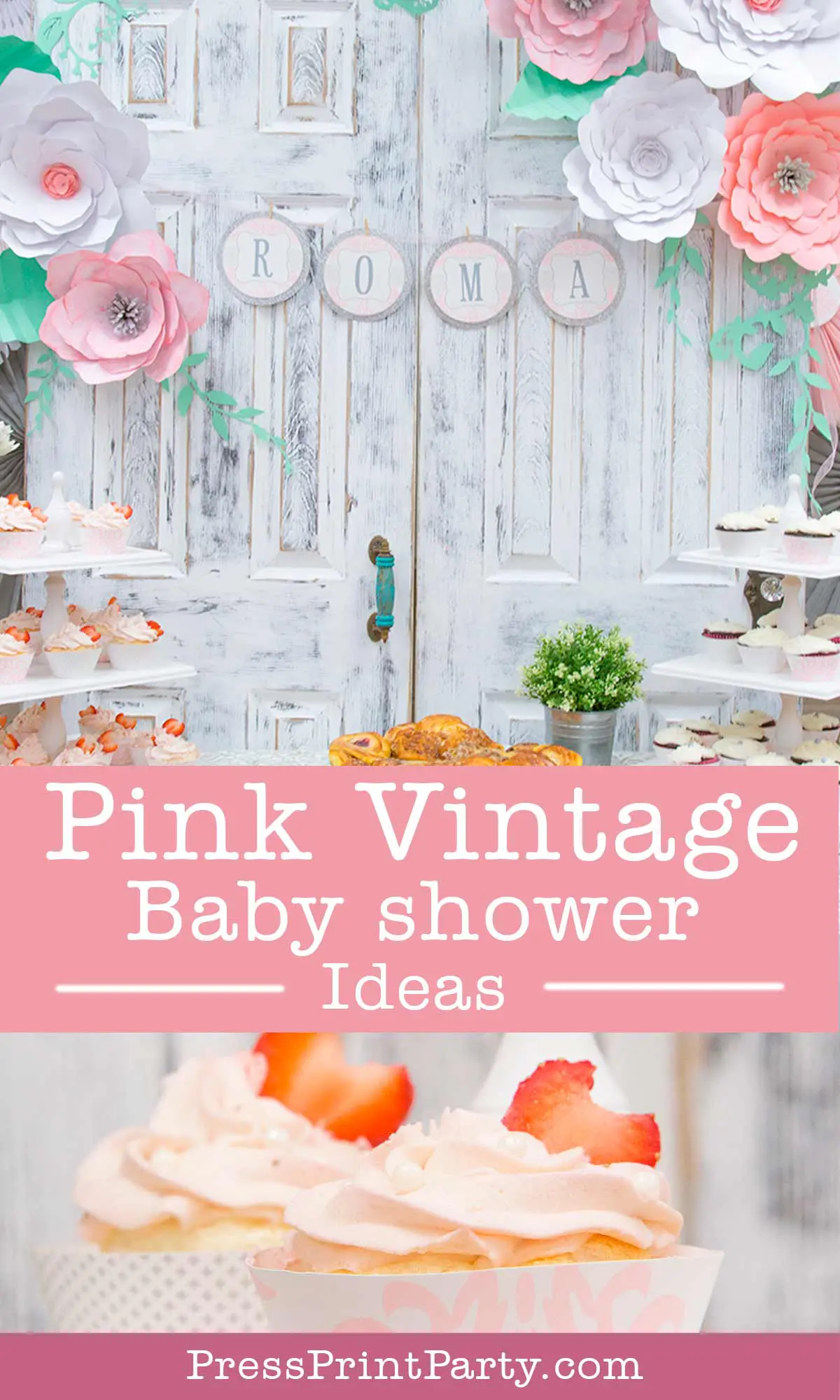 Check out our baby shower printables
Linked up to: