Planning a birthday party can be stressful enough. Be a little more prepared for the unexpected and a little more relaxed when the guests arrive with these 11 best birthday party hacks for busy parents. There're lots of Pinterest ready images below, so pin away.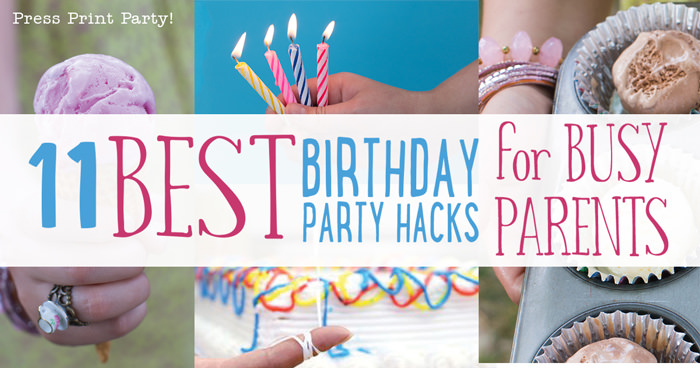 1. Cut the cake with floss
Sometimes it's just not practical to wield a big knife around excited kids. So wrap a long strand of unflavored floss securely around one finger on each hand, lay it on top of the cake and press firmly in a downward motion. To avoid crumbs on the top of your icing, after each cut, let go of one end of the floss and pull it through the bottom of the cut you just made. Wipe any chunks off by tugging floss gently through your fingers, re-wrap, and cut again. Check more in this Instructable tutorial.
2. Drop a mini marshmallow in the ice cream cones before serving to prevent leaking
Pretty self-explanatory. As a hater of sticky fingers I love this tip. And if you're a marshmallow fan it's fine with me if you sneak an extra one in there. I won't tell.
3. Use a Ziploc bag as a piping bag
I've never bought a piping bag. Instead, I've done all my piping with Ziploc bags. Just cut a hole in the corner and insert a piping tip. My favorite tip is the Wilton 1M (affiliate link). It's a large tip and makes elegant swirls with no fuss.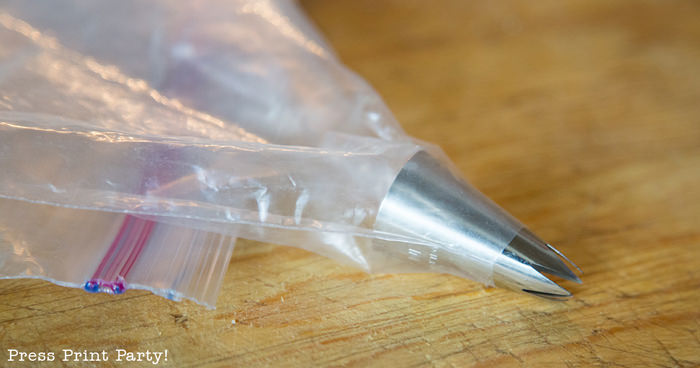 4. Use a set of party printables to look like a pro
Shameless plug! I'll admit it. But aren't you tired of seeing the same party decorations in the stores?
Party printables are an amazing value. You get an original party theme for a ridiculously low price and you save time by not having to hunt for invitations and decorations. With a quality set, not only is everything you need included, but you're also able to customize invitations, banners, and tags with your kid's names in the comfort of your home.
On top of that, most party designers have already styled a party on their blog around the printable set, giving you ready-made ideas and saving you endless searches on Pinterest.
So go ahead and steal the professionally styled parties right off the blogs. Your guests will be impressed and you'll look like a star. Check out the many birthday printables set available in my Etsy store or on this site.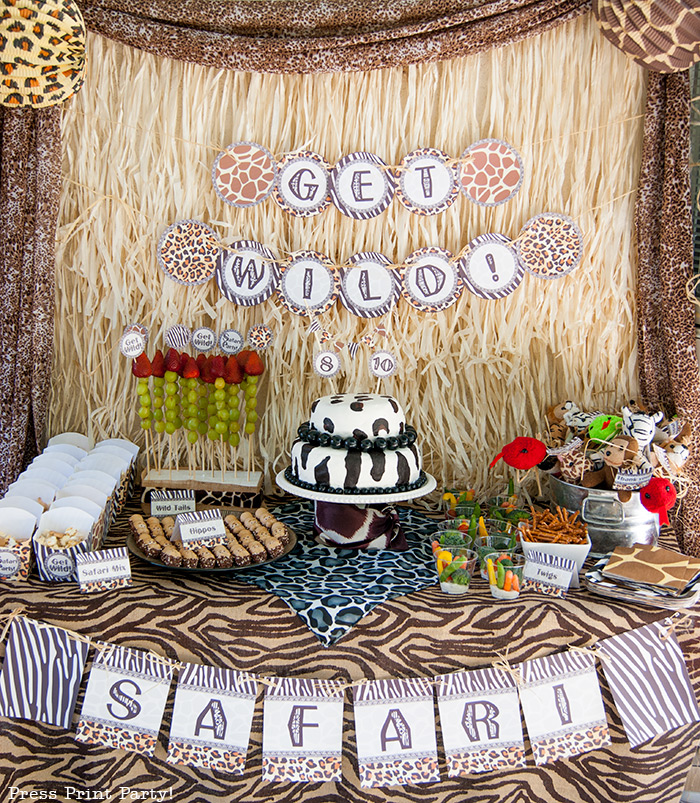 5. Reuse the same birthday candles over and over
Let's be real, candles are lit for 30 seconds before they're blown out.
So you're left with a perfectly good candle with a black tip. Big deal. As soon as you light it again no one will know. I buy the thicker birthday candles like the ones in the pictures because they don't run as much and still look great after several birthdays. I've been using the same package of candles for 5 years.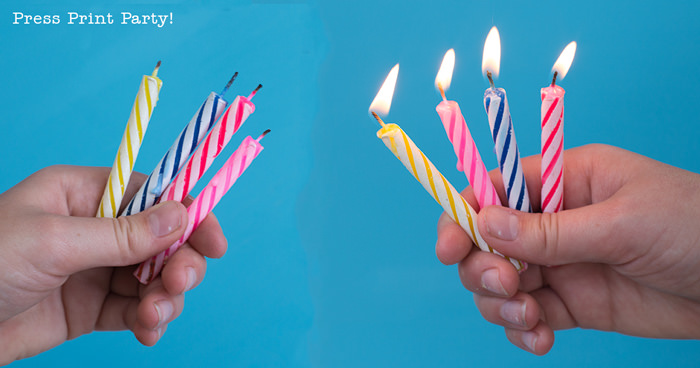 6. Cut ice cream with a knife
You've been there, I know.
It's cake time and no-one has taken the ice cream out the freezer to thaw. So now you're jabbing the ice cream container with the scoop like a caveman in front of expectant kids.
Instead of embarrassing yourself, slice the container in half with a knife, cut a generous slice for each kid and ta-dah, new super hero talent.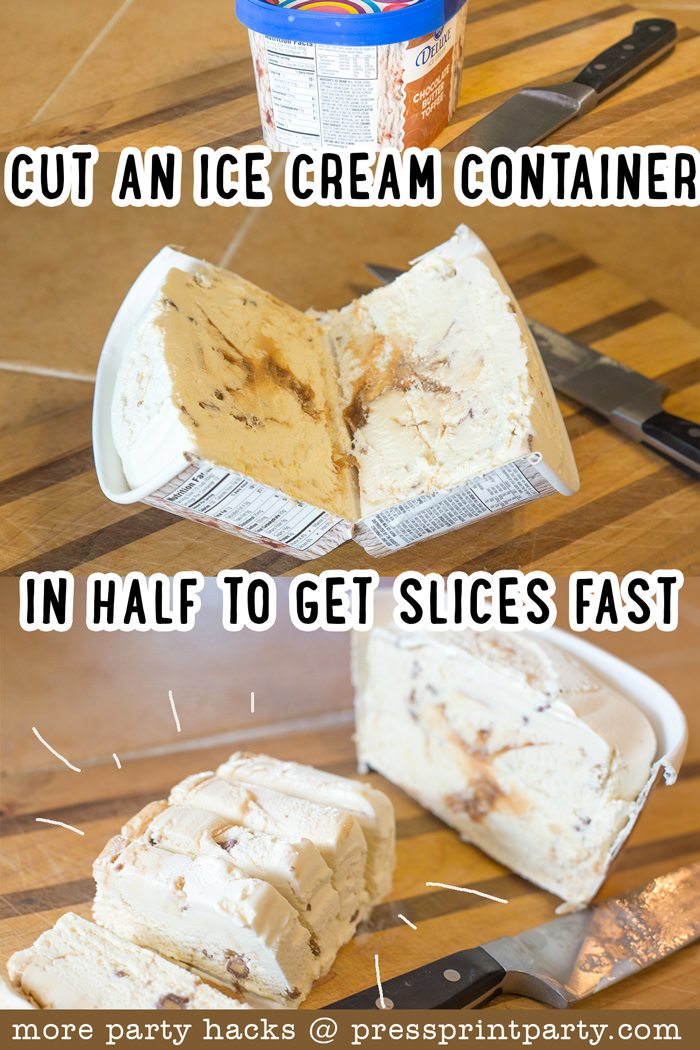 7. Scoop and freeze ice cream ahead of time
If you're willing to plan ahead, another solution to the ice cream problem is to scoop all the ice cream ahead of time and store it in cupcake wrappers in a muffin tin in the freezer. No thawing needed. And you get a little more control over the portions that your wild, little sugar fiends ingest on party day.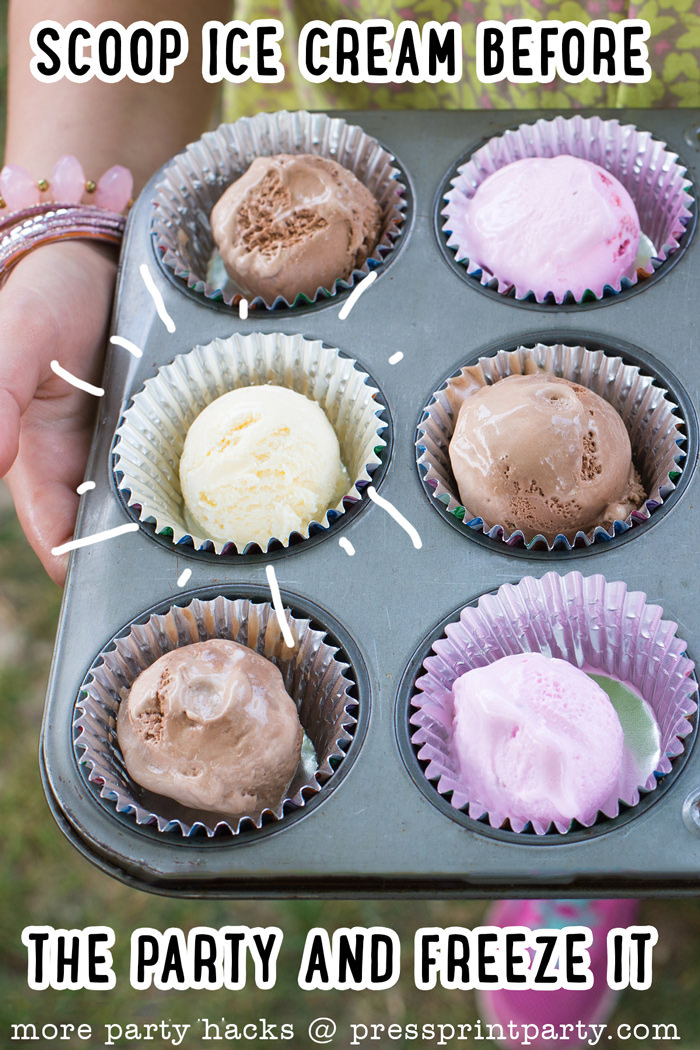 8. Take a picture of the gifts as a reminder for thank you notes
Let's be honest, at the end of a party our brains are mush and all of our great organizational skills go out the window.
For a fool proof way to remind you of who gave what, pick up your phone and snap a picture of the gift, then the giver. That way, all the pictures will be in order of gift>giver.
Or if possible take a pic of the birthday boy/girl with the gift and the giver. That will not only be a great reminder but a cherished memento as well.
Too complicated? Write down the name of the giver in big letters on the back of their card, place it next to the gift and take a photo.
9. Freeze a ring of ice for your punch instead of using ice cubes
I've drunk many a glass of watered down punch and lemonade in my days. Dumping a bag of ice in the punch only lasts so long, especially on hot summer days. So reduce that surface area to volume ratio by making an ice ring ahead. The night before, pour water in a cake tin and freeze. The bonus is that it's pretty! And fruits or herbs inside will flavor the punch and add a little touch of elegance. Check out this tip from The Peaceful Mom.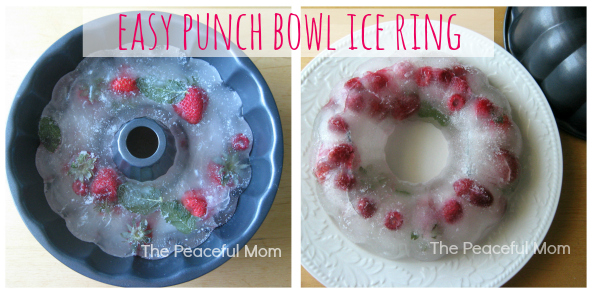 10. Get more pieces out of a round cake
Cutting a round cake can be difficult if you have more than 8 guests.
The cut in half, then cut in half again method is just not optimum. Instead, cut out a doughnut sized hole in the middle of your cake first. Then cut wedge-shaped slices from the outer ring. You'll be left with a cute little round cake perfect for the birthday boy.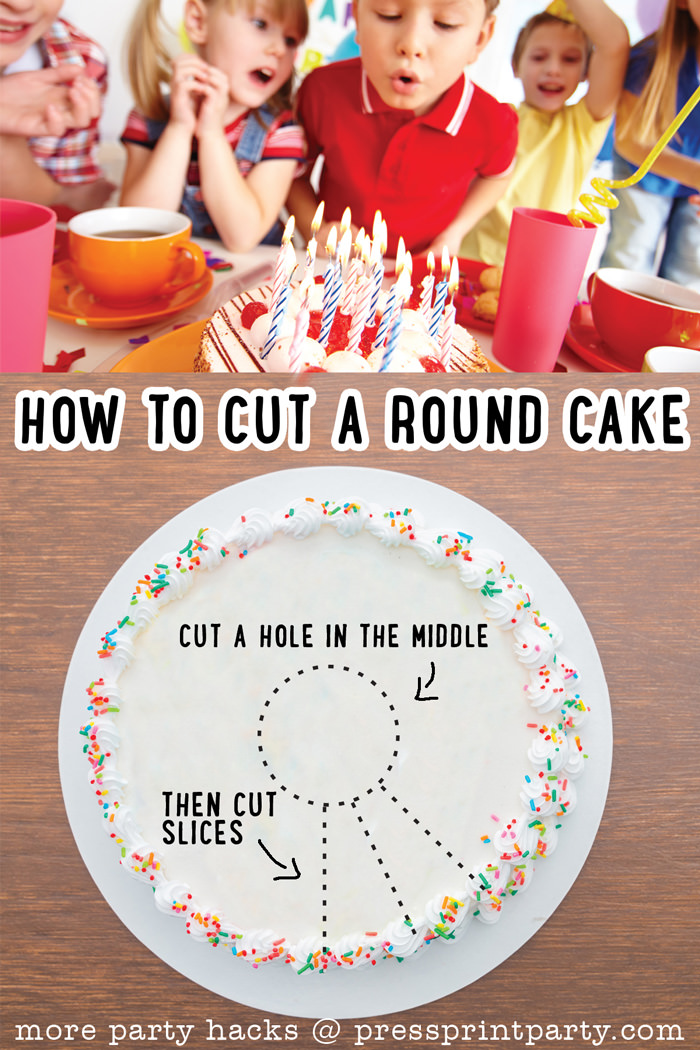 11. Use nail clippers to open plastic toy packaging
In this age of recycling and "green industry" I'm still amazed at how much packaging toys come in. Getting items out of the hard blister packs that now encase toys seems like a task more suited for a blowtorch and explosives than scissors or a knife. Eliminate your aggravation and reduce your explosive use by grabbing the nail clippers instead. Just a couple clips and you're in.
Which of these party hacks was your favorite? Please let me know in a comment!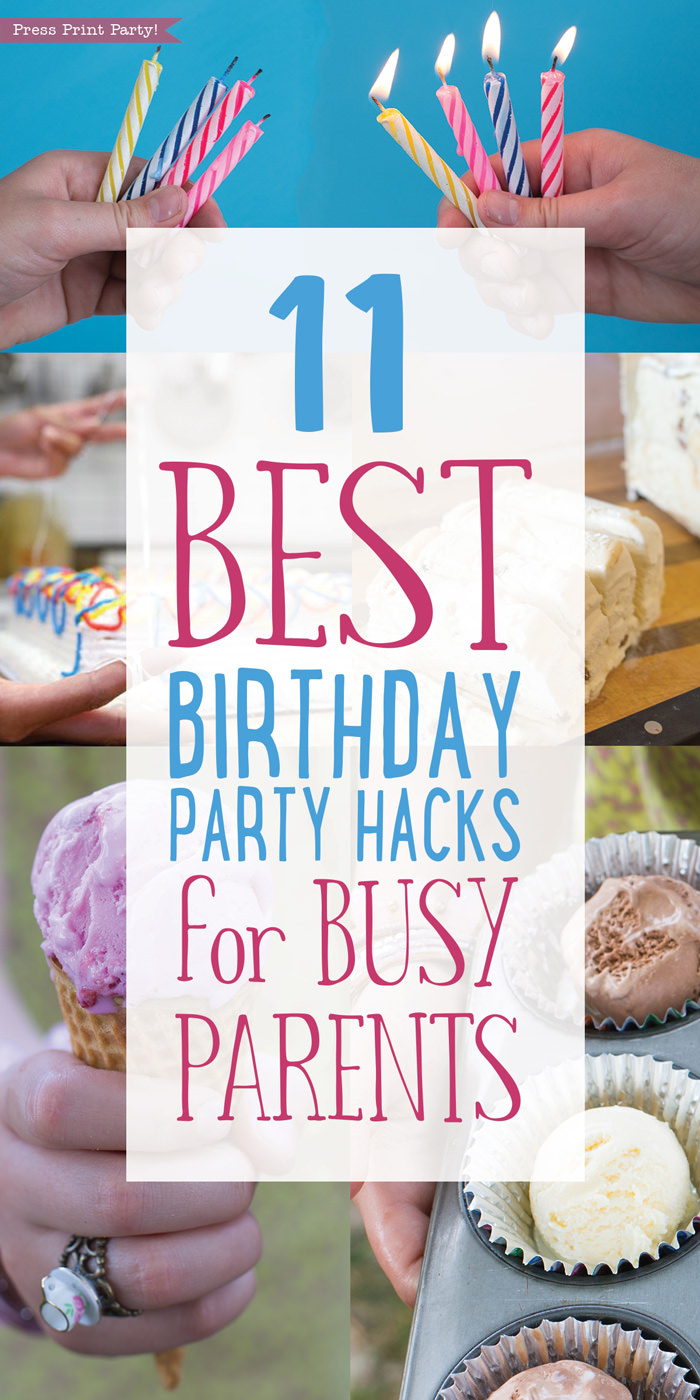 Check out our birthday printables