Easter is coming and marshmallow peeps are invading stores in droves. Bunnies and chicks in almost every bright color cover the shelves. And clever, interesting Easter peeps ideas are invading Pinterest. Whether or not peeps are your favorite Easter candy, you can't avoid them.
My kids always want me to buy them, then they eat one and forget about them. Crazy girls! So this year I thought we would use those forgotten peeps in some kind of clever way. Kick your Easter and spring decorations up a notch with these clever and fun Peeps ideas.

This article may contain affiliate links.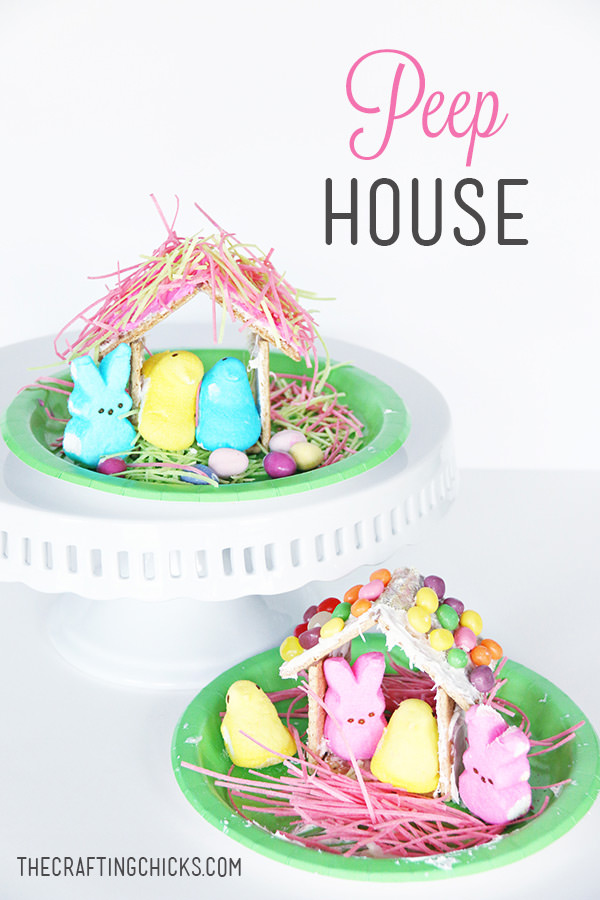 Super easy Peeps straws are a no-brainer and a sure crowd-pleaser. This is also a fun way to help people identify which cup is theirs.

There are many more cute ideas out there for decor, Easter baskets, and Easter desserts. I didn't even touch on peeps pudding pops, peeps popcorn balls, peeps sunflower brownies, chocolate peanut butter peep skillet, and more! Maybe I will have to do a second blog post on the subject.

Do you have more peeps ideas for Easter? Leave me a comment and tell me about 'em.
Check out our Easter printables