Happy New Year! If you're reading this then the new year must be approaching and all the preparations for your New Year's Eve party are underway.
You're in luck, you've found my free New Years banner to decorate with.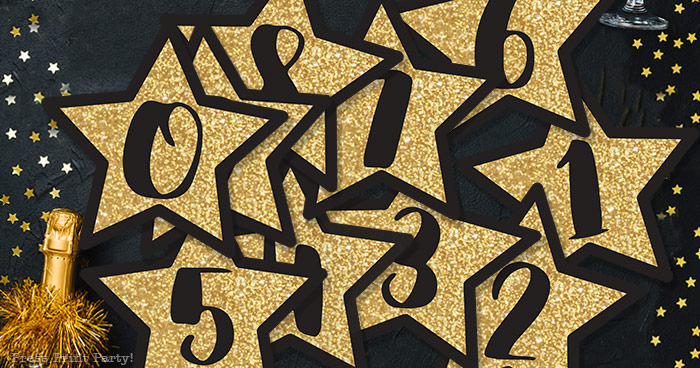 Nothing says New Year's like glitter gold! So these large golden stars are guaranteed to match your New Year's Eve party decor.
All the numbers are included so you'll be able to print any year you'd like, and you can re-use the file year after year. They'll even work if you manage to build a time machine!!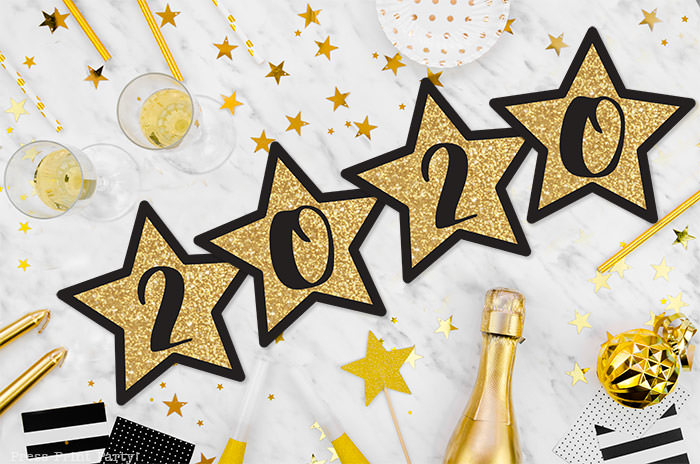 I modeled this New Year's banner from the table numbers I made for one of my Christmas tables. But these are much bigger, about 8″x7.5″. One number just barely fits on a regular-sized piece of white cardstock.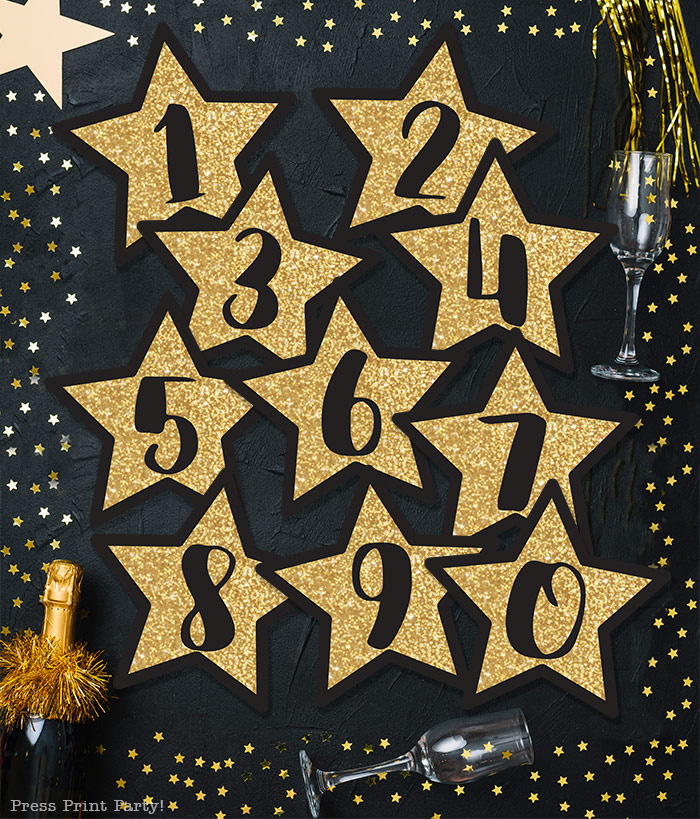 They're a quick and easy way to decorate a photo booth, especially one with my awesome New Year's Eve photo booth props. The free download for the New Years banner is a the bottom of this post.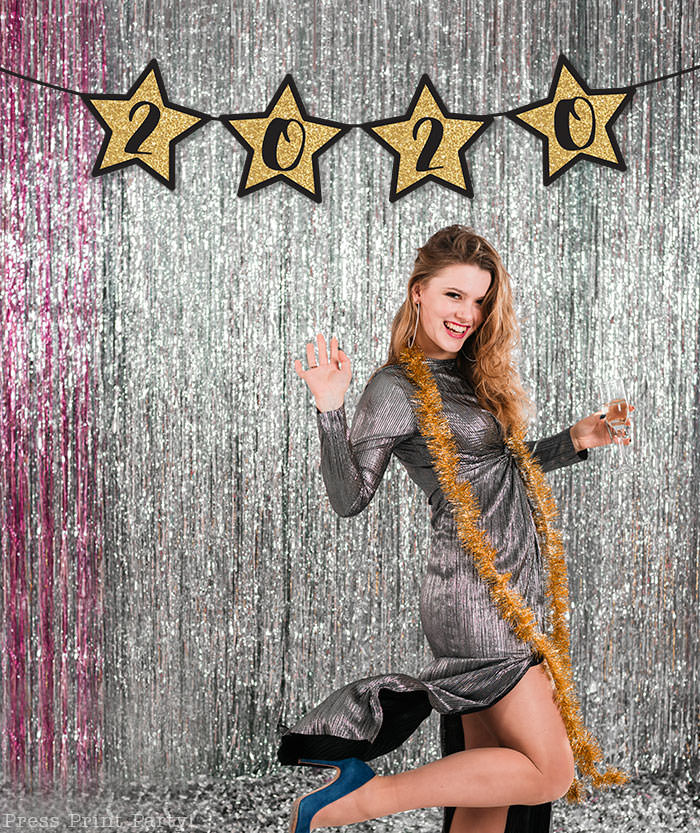 Don't forget to check out my list of my favorite New Year's party decorating supplies.
Pin it: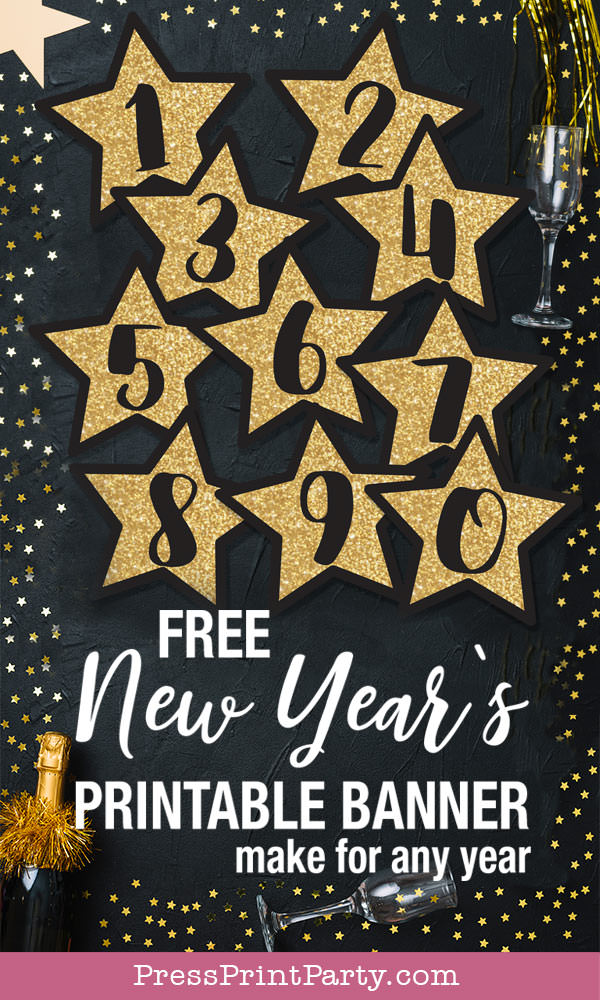 Get your Freebie:
If you've already subscribed, you can get the password from the bottom of any email I send and go directly to the Free Downloads Library.
Check out all our photo booth props