Unicorns are the favorite magical creature of nearly all fairy tales. Unicorn lovers of any age will enjoy hours worth of coloring on these free printable coloring pages.
From simple line drawings to more complex designs, kids of all ages, in fact, any unicorn fan, will love coloring these mythical animals.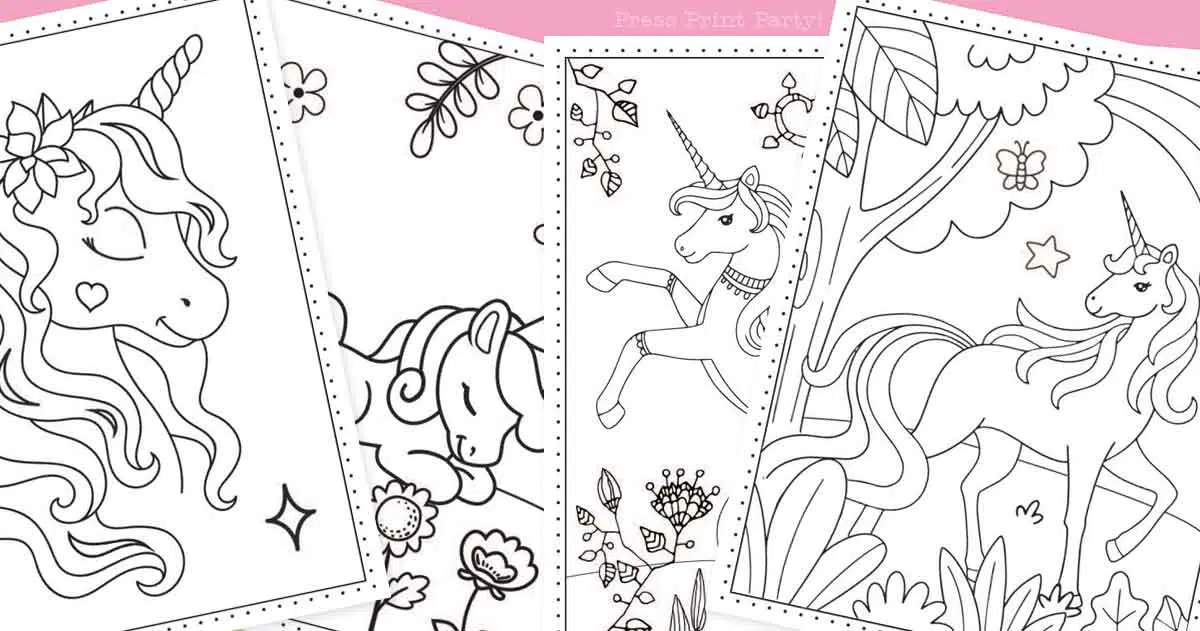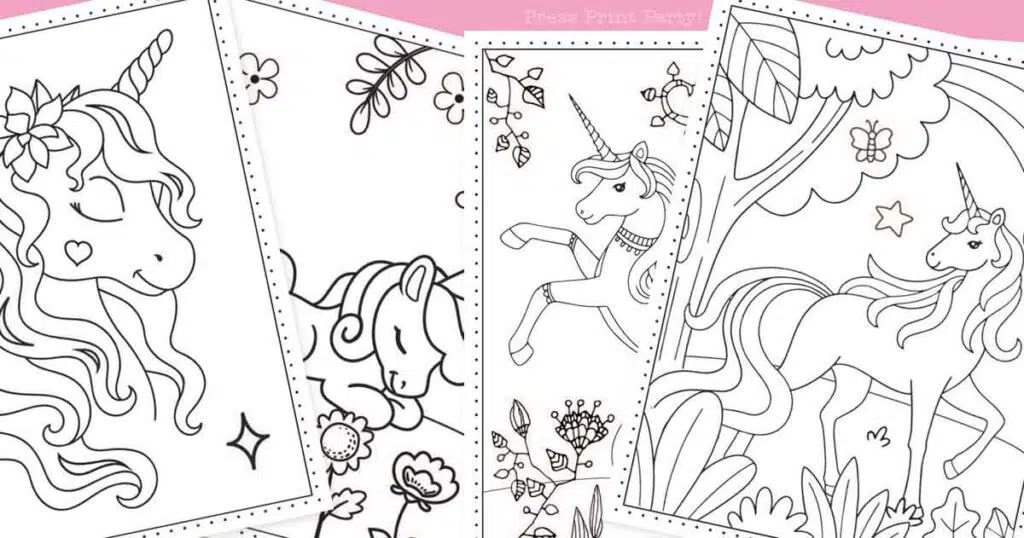 This post may contain affiliate links.
Mostly found in European literature and art, these fantastic creatures have been pictured as a white horse or goat-like animal with a long straight spiral horn. The mythical creature's single horn was believed to have magical properties like the ability to detect poisons and turn impure water pure again. It was also said to cure illnesses.
It should be no surprise that most unicorn horns and horn powders (called alicorn) sold in antiquity and the Middle Ages were in fact narwhal tusks.
In any case, these legendary creatures are still a symbol of purity and grace that young children love. I don't think their popularity will ever go away especially considering all the unicorn party decorations available everywhere.
10 Unique Unicorn Coloring Pages
Below are all the free printable unicorn coloring pages included in the coloring book.
You will find:
| | |
| --- | --- |
| | A classic unicorn's head with a flower wreath with detailed designs. |
| | |
| --- | --- |
| | A simple unicorn head for younger kids. |
| | |
| --- | --- |
| | A beautiful unicorn walking in a forest with a rainbow in the sky. |
| | |
| --- | --- |
| | A pretty unicorn standing tall with stars all around. |
| | |
| --- | --- |
| | An adorable baby unicorn sleeping in a meadow. |
A simple but adorable unicorn coloring page with a moon and stars.
Great for young children.
| | |
| --- | --- |
| | A prancing unicorn with fantasy land flowers. |
| | |
| --- | --- |
| | A magical unicorn head with stars and a flower in her hair. |
| | |
| --- | --- |
| | A cute unicorn coloring page with a little unicorn holding a heart. |
| | |
| --- | --- |
| | A narwhal and a cat mermaid unicorn under the sea. |
---
So get the colored pencils out and print your own unicorn coloring book.
The unicorn coloring sheets are free to use for classroom or personal use for children of all ages. It's a fun way to spend a rainy day.
They would also be great to use at a rainbow unicorn themed party like this one.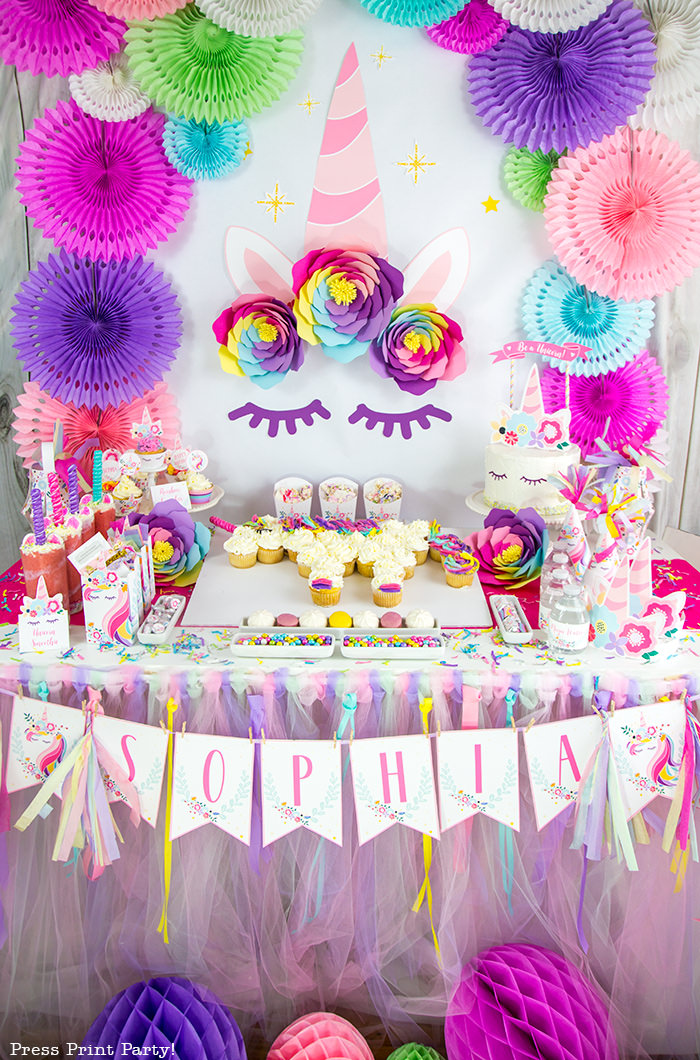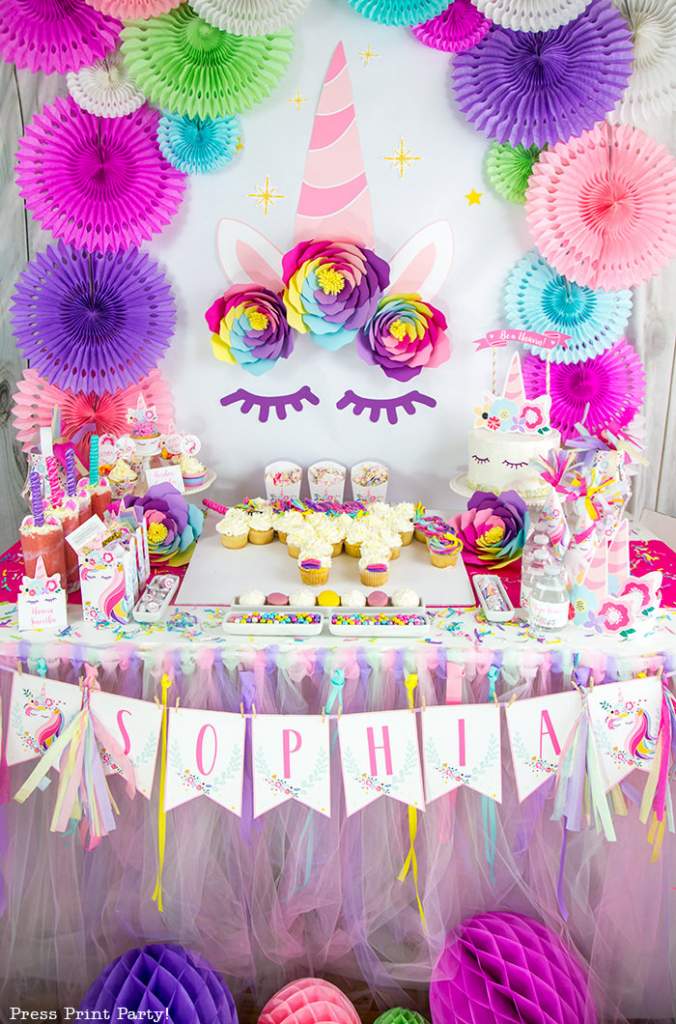 I have lots of unicorn-themed printables in the shop including an invitation, a unicorn horn backdrop, bags for party favors, and a cake topper.
It's also super easy to make a unicorn cupcake cake with my free template and instructions.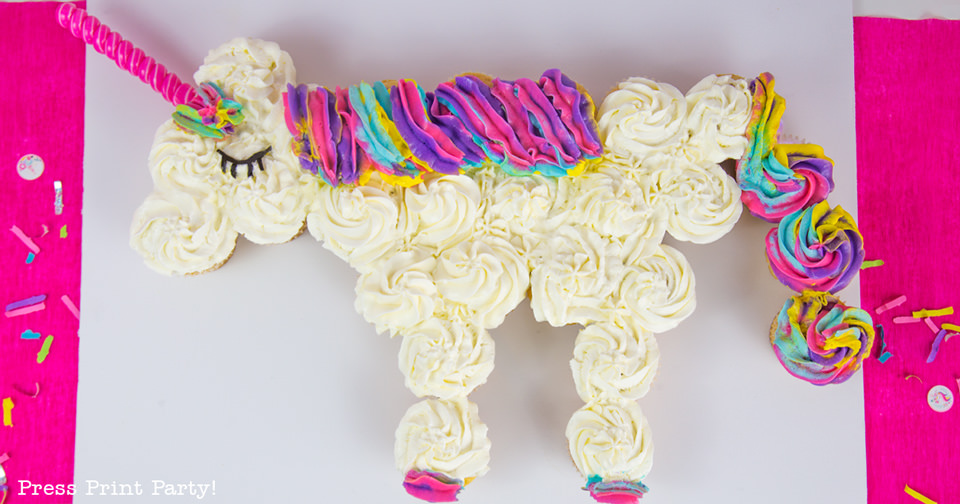 I have lots more free coloring pages on the blog for all holidays like Christmas, Halloween, Easter, Thanksgiving, and St. Patrick's day.
---
Don't forget to pin it: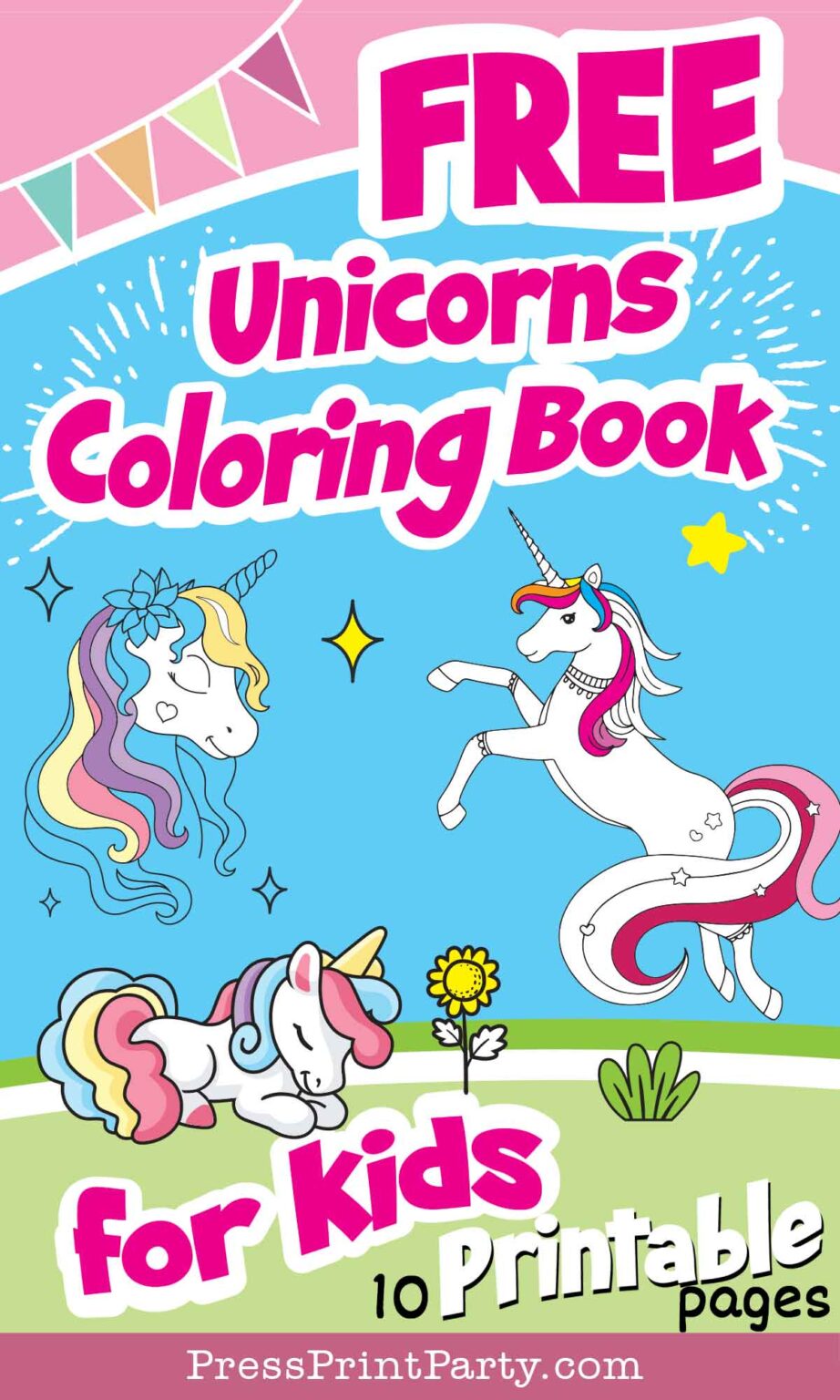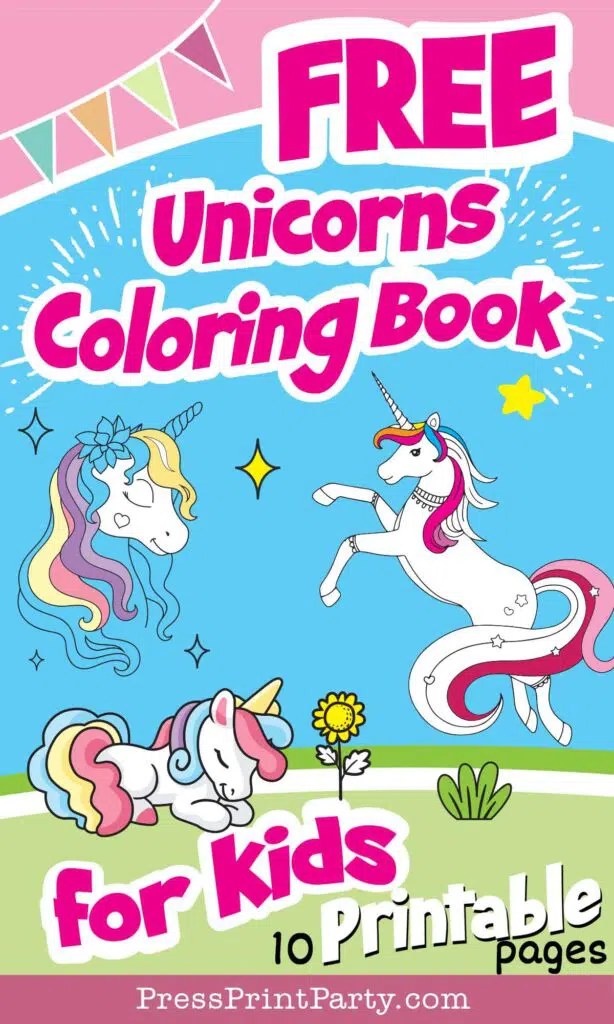 Get Your Free Unicorn Coloring Pages:
If you've already subscribed, you can get the password from the bottom of any email I send and go directly to the Free Downloads Library.
Check out our birthday printables