My teenage daughter loves silly jokes and funny puns for kids. She'll have a different joke or pun to tell her teachers, school staff, and classmates at school at least twice a week.
It's the best way for her way to break the ice and make new friends.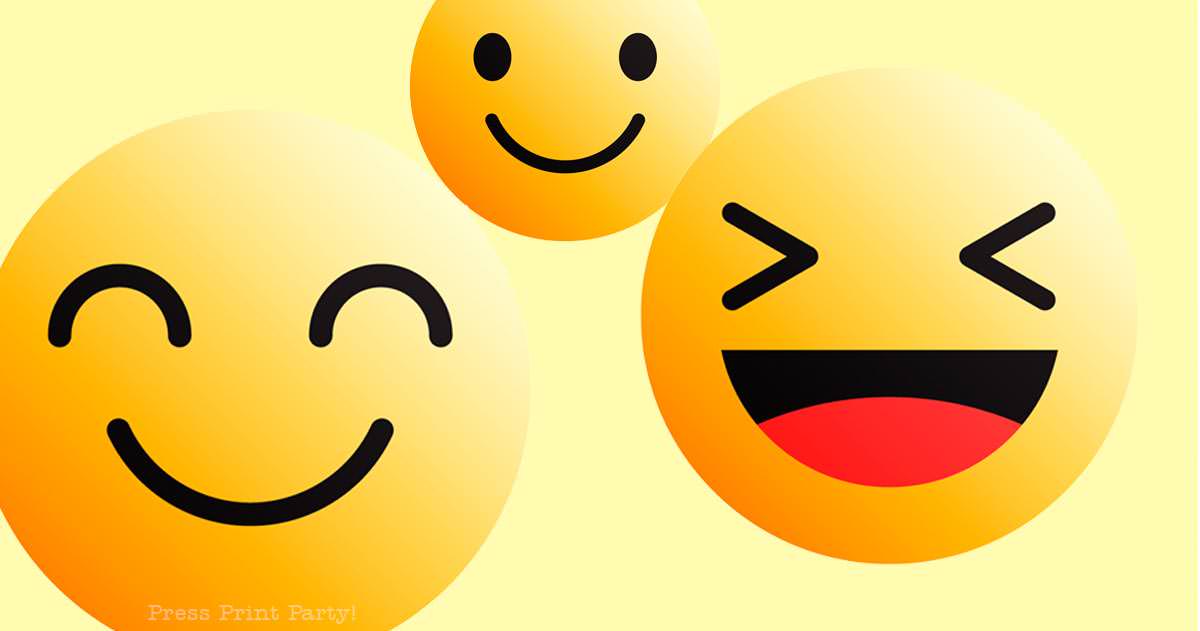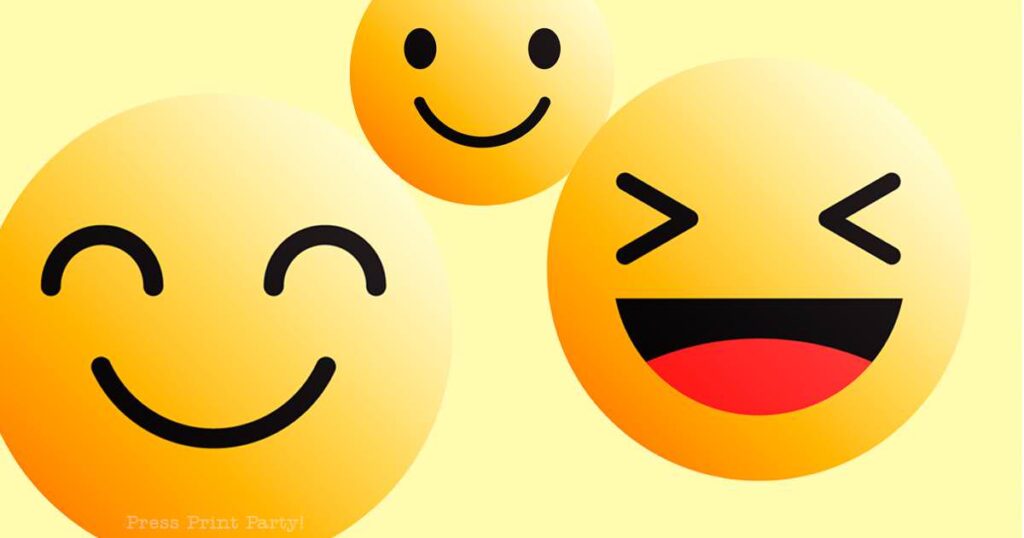 This post may contain affiliate links.
In fact, the campus monitor searches her out in the morning to get the new joke or pun of the day, which he also uses to make the kids laugh.
So I asked her to put together a list of her best puns that have been favorites around the school. Most are questions answered with clever puns that most people won't think of.
With so many bad puns out there, all her funny puns are clean and mom-approved.
She quickly came up with this list of 41 hilarious puns that you too can use with your kids, and even adults for a quick laugh.
---
41 Funny Puns for Kids
What's the difference between a jeweler and a jailer?
One sells watches and the other watches cells.
How do you get down from an elephant?
You don't, you get it from a goose.
What did the zero say to the eight?
Nice belt.
Why was 6 afraid of 7?
Because 7 ate 9.
A skeleton walks into a bar and says, "Hey I'd like a coke and a mop".
Why didn't the skeleton cross the street?
He didn't have the guts.
What do you call a server who works in a swamp?
A wader.
How do you make a squid laugh?
Ten-tickles.
Did you hear about the dog who ran 2 miles to get a stick?
It sounds a little far-fetched.
What's black and white and read all over?
A newspaper.
Why did the elephant avoid the computer?
He was afraid of the mouse.
What's a witch's favorite part of a computer?
The spell check.
What's a vampire's favorite animal?
A giraffe (Because of the long neck).
Why didn't the oyster share?
Because he was shellfish.
Why can't you take a picture of your dog with a hat?
Because you can't use a hat to take pictures.
What's the difference between a chimpanzee and a carton of milk?
I don't know what?
Remind me not to send you to the grocery store!
Which side of a monkey has the most fur?
The outside.
What music does a mummy listen to?
Rap.
Why didn't the skeleton like recess?
He had no body to play with
Have you ever tried eating a clock?
No, it's too time consuming
What do you get when you cross a vampire and a snowman?
Frost-bite.
What do you get when you cross a vampire and a teacher?
Blood tests.
When do astronauts eat?
Launch time.
What did one pencil say to the other?
Hey, you're looking sharp.
What's a tornado's favorite game?
Twister.
Why do geese fly south for the winter?
Because it's too far to walk (and they've got no pockets for bus fare).
Where do snowmen dance?
A snowball.
What's the difference between a train and a teacher?
One says "chew chew" and the other says "spit out that gum".
What's the difference between weather and climate?
You can't weather a tree but you can climate (Climb it).
Why does the Statue of Liberty stand in New York harbor?
Because it can't sit down.
What do Alexander the Great and Winne the Pooh have in common?
Their middle names.
If April showers bring May flowers, what do May flowers bring?
Pilgrims.
Did you hear about the kid napping?
Don't worry he woke up.
Did you hear about the guy whose left side fell off?
Don't worry he's all right now.
What do you call a cow with no legs?
Ground beef.
What do you call a cow with two legs?
Lean beef.
I got hit with a soda can recently.
Don't worry it was a soft drink.
What has four wheels and flies?
A garbage truck.
Two men walk into a bar.
The third one Ducked.
Why should a math teacher never call their students average?
Because it's a "mean" thing to say
And the last, most dependable pun. The one my daughter tells everyone the first time she meets them.
The only pun I can ever seem to remember…..
Why did the golfer wear two pairs of pants?
In case he got a hole-in-one.
Knowing my daughter, I doubt this is the last kids' jokes post that I'll make. She sure makes life interesting and fun. Don't miss her list of favorite corny Halloween jokes for kids and her list of funny Christmas Jokes.
If you're planning your kid's birthday parties anytime soon, stay a while and check out my secret 3 step formula to throw an unforgettable party at home, as well as my Ultimate Party Planner to make planning your parties a breeze.
Don't forget to pin these funny puns for kids: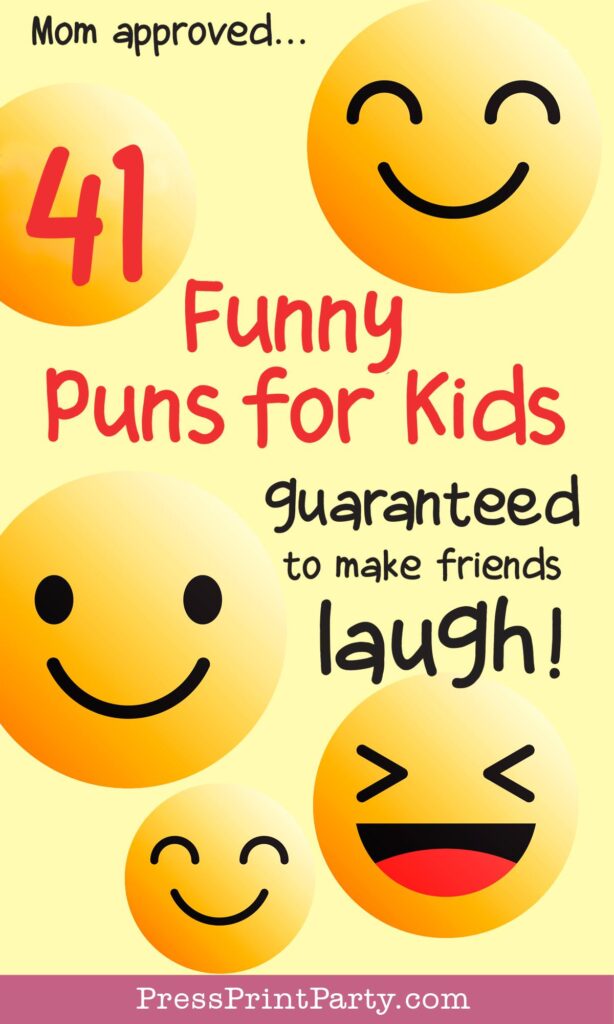 Check out our birthday printables