The movie Elf has become a classic from the day it was released and Elf movie quotes have knitted their way into everyday speech.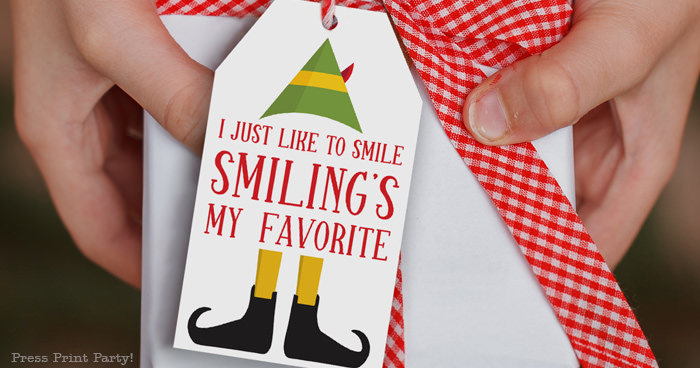 This post may contain affiliate links.
My kids quote this hilarious movie incessantly over the holidays. So I thought it'd be funny to come up with Christmas tags with Elf movie quotes.
I looked online for Elf movie quotes but I found some inconsistencies so eventually I just re-watched the movie to get it right. Such a chore 😉.
In this Christmas tag bundle you'll get these 20 Elf movie quotes:
I just like to smile, smiling's my favorite.
Treat every day like Christmas.
The best way to spread Christmas cheer is singing loud for all to hear.
There's room for everyone on the nice list.
SANTA! Here? I know him! I know him!
You smell like beef & cheese.
He must be a south pole elf.
I'm singing, I'm in a store and I'm singing.
I'm a cotton-headed ninny muggins.
We elves try to stick to the four main food groups: candy, candy canes, candy corns & syrup.
So, good news, I saw a dog today.
You have such a pretty face you should be on a Christmas card.
Does someone need a hug?
Sounds like someone needs to sing a Christmas carol.
Buddy the Elf, what's your favorite color?
Don't eat the yellow snow.
Oh, it's not a costume, I'm an elf.
He's an angry elf.
I love you, I love you I LOVE you!
You sit on a throne of lies.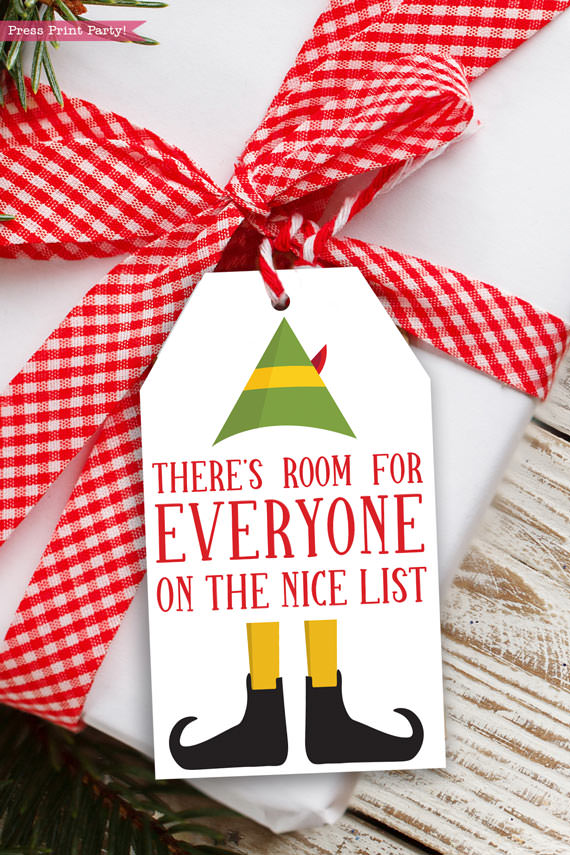 Just print these babies on white cardstock, cut, and amuse your family and friends. They're also great for white elephant gifts. Or you could use my other collection of 40 funny and unique sayings Christmas gift tags.
Don't forget to pin it: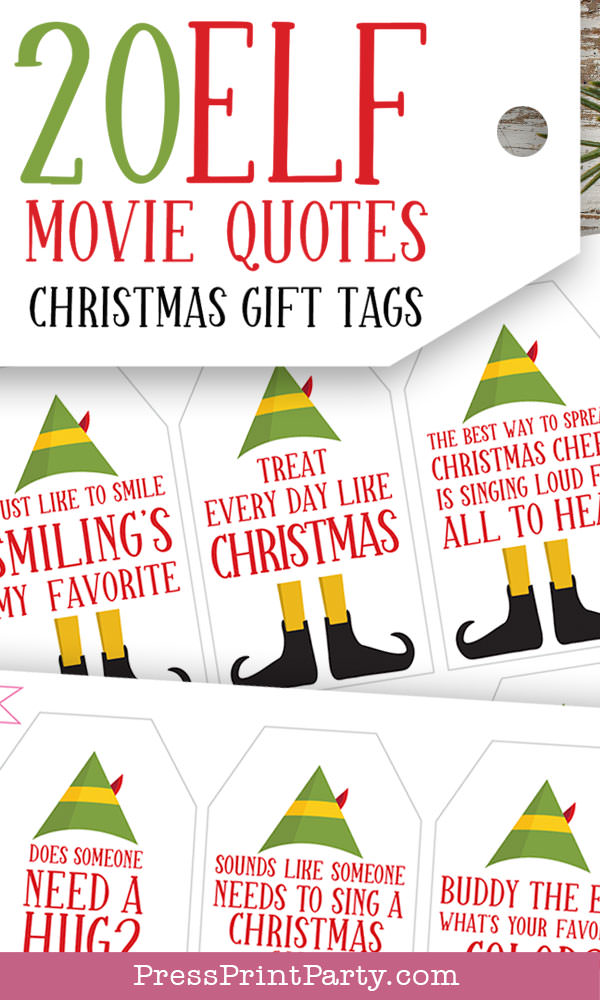 Check out our Christmas printables