Finding DIY gifts for Mom for Christmas, Mother's Day, or even her birthday, can be difficult. You want that amazing Mother's day gift that touches her heart. Or you're looking for the birthday or Christmas gift that makes her feel loved
I've always loved giving and receiving DIY gifts so I thought I'd list some of my favorite ideas to put you on the right path to make the perfect gift for YOUR mom.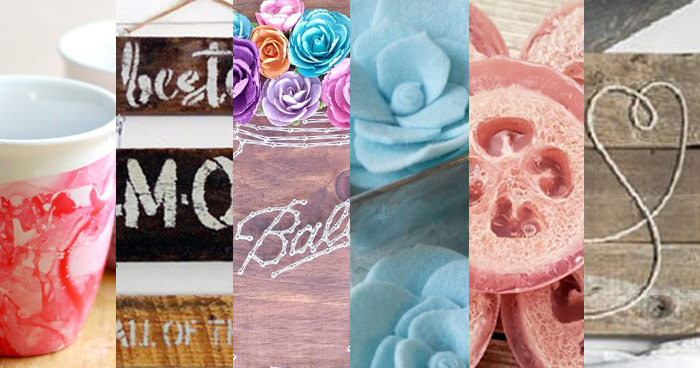 This post may contain affiliate links.
There's a little bit for everyone here with a section for those who know how to sew, another if you're not afraid to work with wood, then a list of things to make to pamper Mom. Finally, there's a list if you just need some easy, creative DIY ideas. Even if all you know how to do is wield a glue gun, there's something for you on this list of handmade gifts.
Another note about this list, if you've decided to go the DIY route to create an amazing Mother's day gift or Christmas/birthday present, you've come to the right place. You're about to find some original and extremely thoughtful gifts, completed by your personal touch.
Be sure to keep in mind if you have a lot of time or just a little time to work on special DIY gifts to ensure you can finish them in time.
---
---
DIY Gifts to sew for Mom
Homemade Gifts for Mom with Wood
DIY Gifts for Pampering Mom
More Creative DIY Gift Ideas for Mom
Choosing a sweet gift to make for Mom should be fun and I hope you found something to make she'll treasure forever.
Don't forget to tell your mom Happy Mother's Day, Merry Christmas, or Happy Birthday!