Whether your Christmas gathering is big or small, it's always fun to play a game. this Christmas Left Right game is lively, easy to play at any table, and only requires one gift.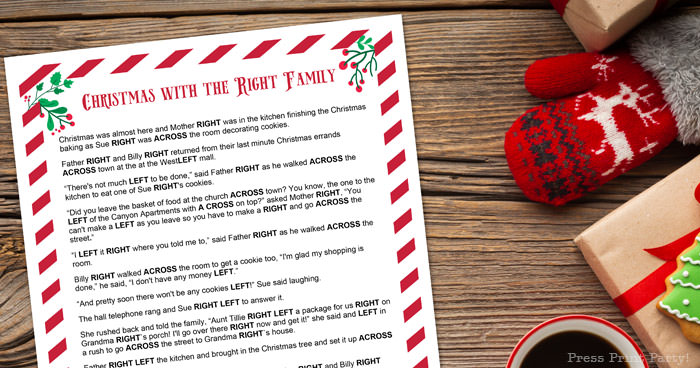 It's basically a gift passing game. The host will read the story and at every RIGHT LEFT or ACROSS, the guests will pass the gift accordingly. We added ACROSS to our story to make it a little bit more exciting and fun than just right and left.
We've played this game many times at our church's Advent dinner and it's always a winner. We try to change the story from year to year to keep it fresh. But if you change it, don't make it too complicated. We had one year where we tried to add UP and DOWN (passing the gift to another table) and it just was too much and people lost track quickly.
The free printable (available at the bottom of this post) comes with the full story but is also editable so you'll be able to customize it with your own silliness.
This funny Christmas Left Right and Across game is just as fun with the family as it is with a big crowd. If you have a kids' table, plan one gift for them too.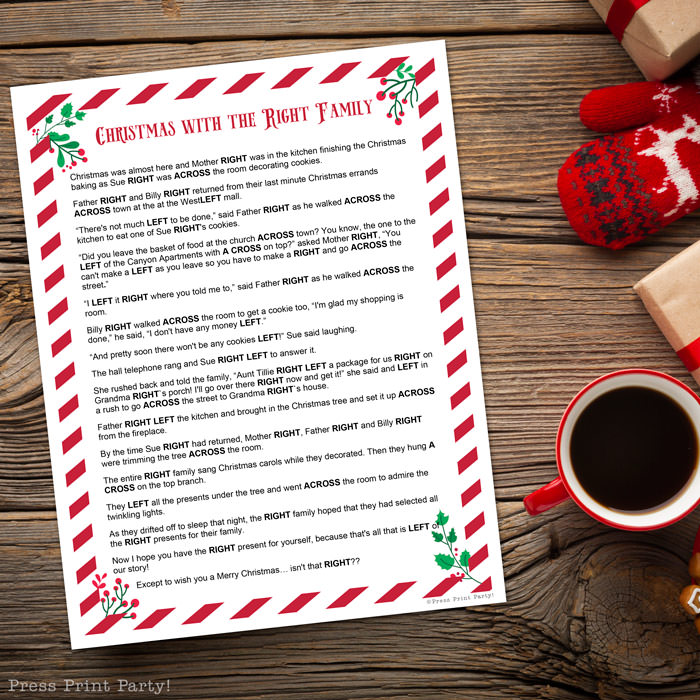 How to Play the Left Right Game
Set one wrapped gift in the middle of the table and have one person pick it up (Youngest or oldest)
The host then reads the story slowly, making sure to emphasize every RIGHT LEFT and ACROSS.
When the story is over, the person with the gift in their hands gets to keep it.
When you're planning your Christmas party, don't forget to also plan to have photo booth props to create tons of silly, memorable pictures and keep your guest entertained.
Don't forget to pin it: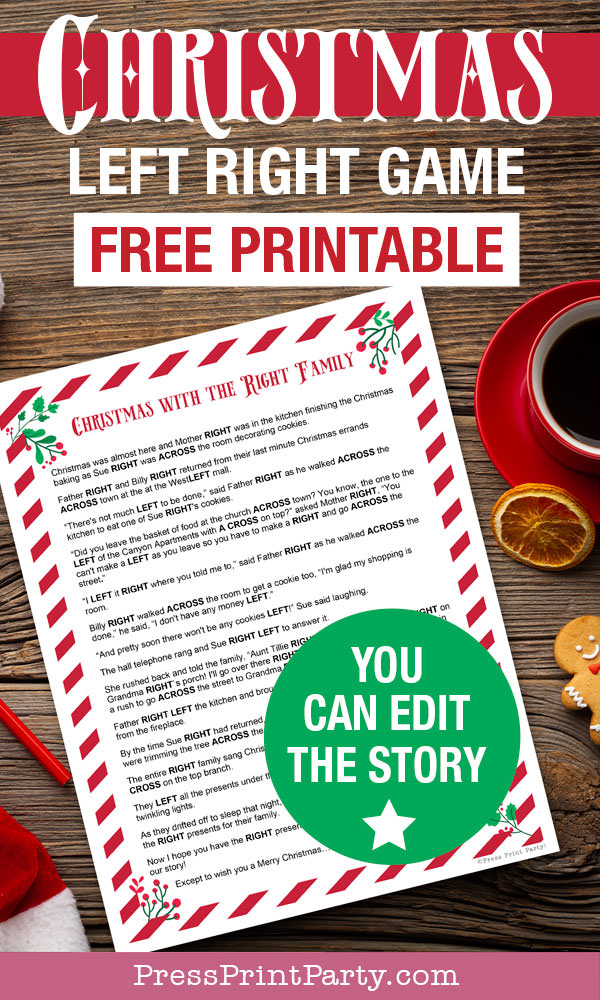 ---
Get Your Freebie:
If you've already subscribed, you can get the password from the bottom of any email I send and go directly to the Free Downloads Library.
Check out our Christmas printables