I cherish the hand stamped necklace my girls made for me. We made them as a part of a fantastic mother-daughter event we attended this year. I love it not only because they chose the charms and which word to stamp (creative), but also because they made it with their own hands. What mom doesn't love a handmade piece of jewelry. What a perfect mother's day present… and it sure beats a macaroni necklace…
The process was simple as long as you have the letter stamps and a little know how.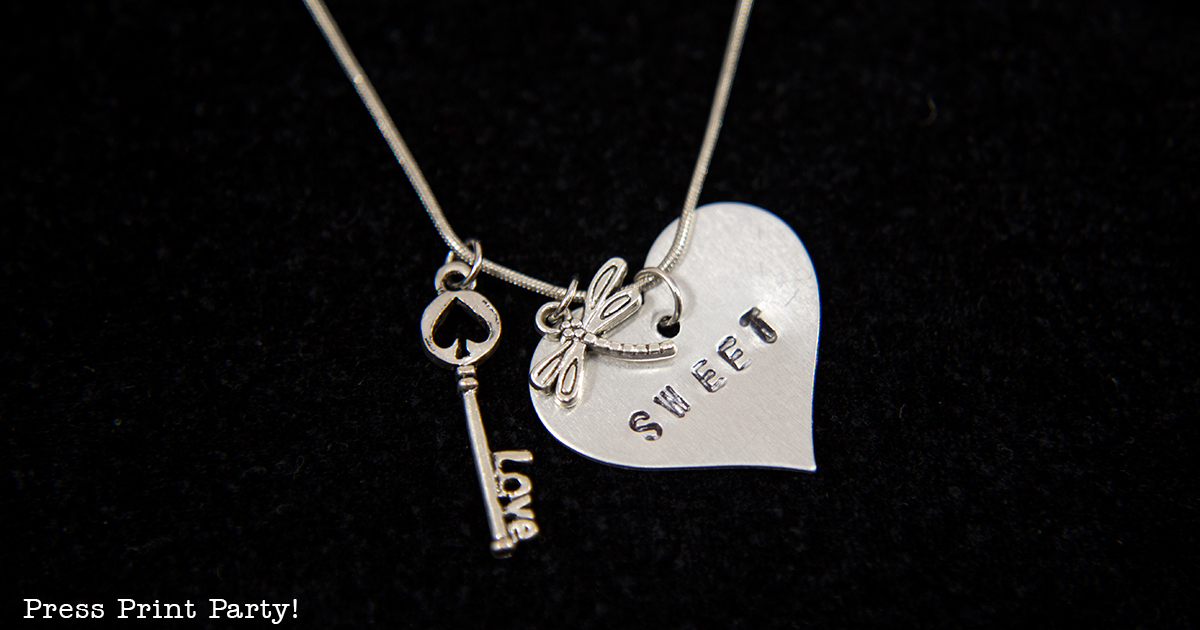 Things you'll need – I added some affiliate links to Amazon so you get an idea what to get.
A chain
Charms – We had keys and a variety of charms to choose from.
A letter stamp set like the one pictured. There are many fonts available in the letter stamp sets. Find one you love.
A steel bench block (or something hard you don't mind hammering on)
1″ round stamping blanks – or other shape
Hammer
Transparent tape
Black Sharpie
Now that you've got all you need, start by tapping the stamping blank on the steel bench block. Place the tape across the round blank. The tape will provide a straight line as well as a hammering surface.
Plan your word!!! You'll need to have enough space for all your letters. So plan your word carefully. You can use the black Sharpie to place a small dot for each letter.
Hammer each letter, one at a time. Keep the stamp nice and straight. You may need some practice to get the hang of it at first. In technical terms, one nice medium hard whack should do it.
Remove the tape, and darken the letters with the black sharpie. That way you'll get more contrast and the word will stand out more.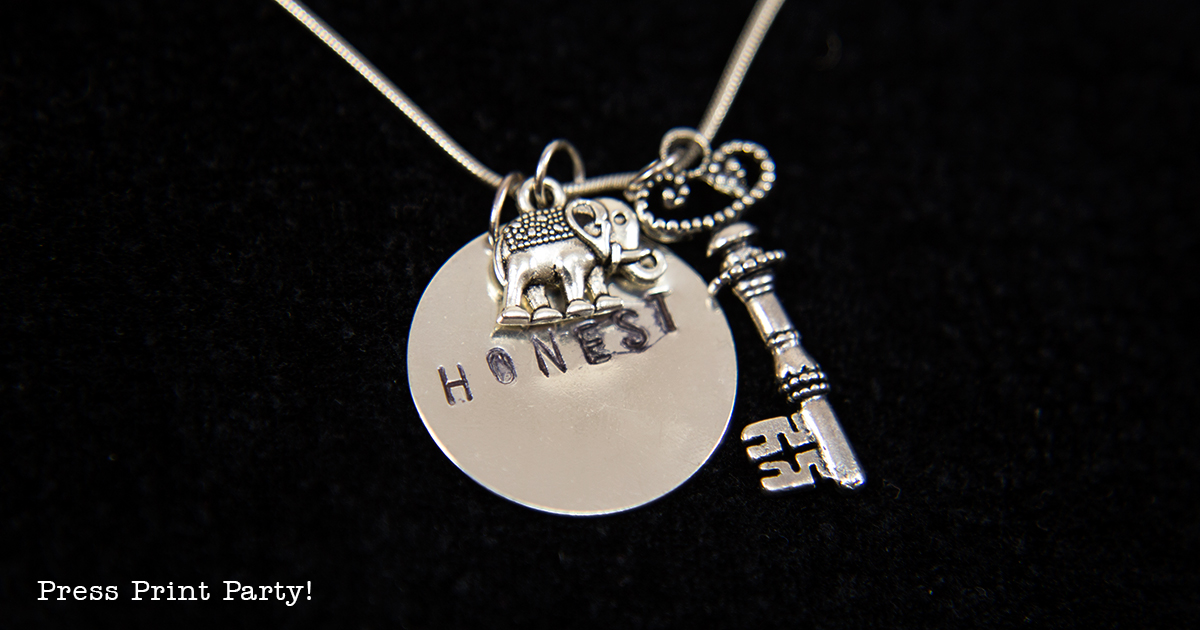 Add a couple of charms and there you have it. Make lots! Not only for mom but for grandma, aunts, cousins and nieces. A hand stamped necklace is the perfect personalized gift they'll cherish forever.