Don't you love setting up a beautiful table for Thanksgiving dinner?
Every year I'm amazed at all the wonderful blessings I have and the beautiful family God has given me.
It makes Thanksgiving a special holiday worthy of a little extra attention.
So setting the Thanksgiving tablescape is something I treasure. And a place card brings it all together. Seeing your name in print, knowing that the host considered you and gave some thought to your seat really makes you feel like somebody cares.
I love finding creative ways to display guests' names.
Whether you are an old pro at setting an Instagram-worthy holiday table or you're looking for some festive Thanksgiving place card inspiration for the first time, I hope you find this list useful.
So I'm pleased to present nearly 3 dozen different place card ideas for your special Thanksgiving place settings.
I broke it up into categories: turkeys, pumpkins, and all the rest.
Some are DIY Thanksgiving cards and some are interactive cards that the kids can craft. Of course, there are a plethora of printable cards which you can edit and assemble.
A few provide space for you to add a sweet note of gratitude. And some are complete the moment you purchase them. A bunch of them also will also have little treats and take-home souvenirs for your guests!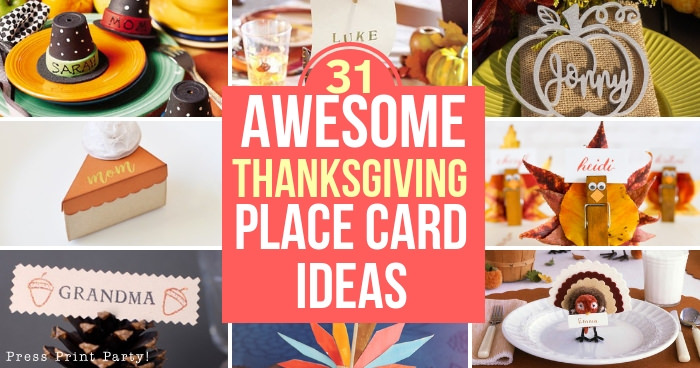 This post may contain affiliate links.
---
Turkey Thanksgiving Place Cards and Holders
Turkeys are a classic and many of these place cards can be made by kids, which can be a great way of including them in the family traditions. Turkeys can never be taken too seriously and always bring a little fun to the table. I love seeing the different ways turkey feathers can be replicated.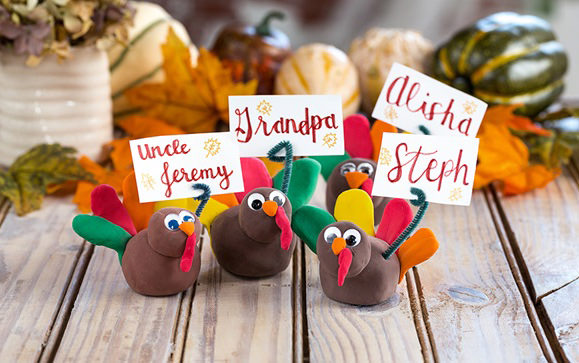 Model Magic Turkey Place Cards | Crayola
These little hands, for lack of a better word, are too cute and will add a humorous quality to your dinner table.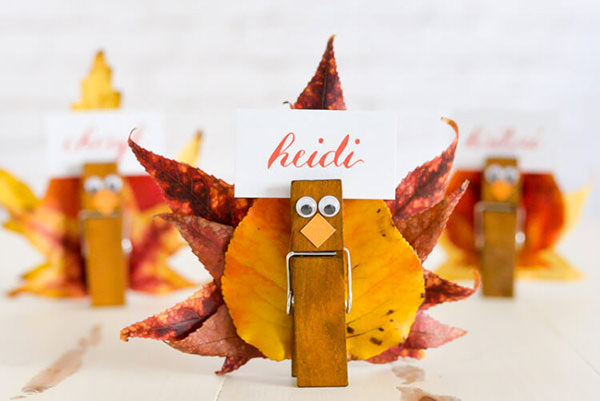 Easy Turkey Place Card Holders | Hey Let's Make Stuff
Such a simple leaf and clothespins make an adorable stand for the names of your guests.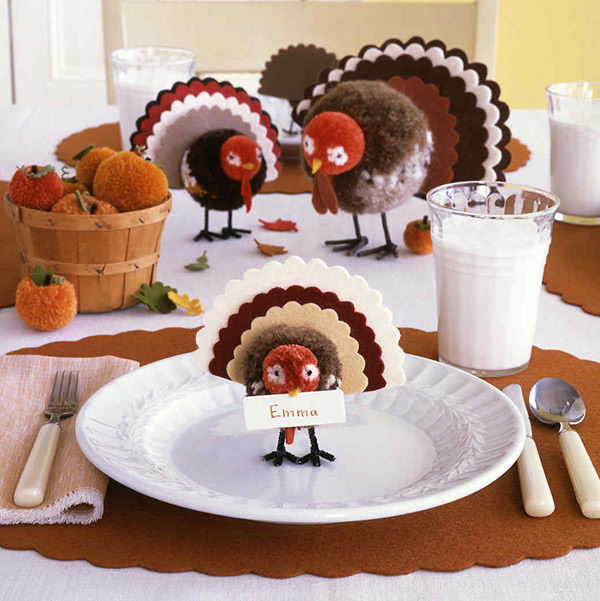 Pom-Pom Tom Decoration | On Serendepidy Refined – Originally Martha Stewart – Find the template here.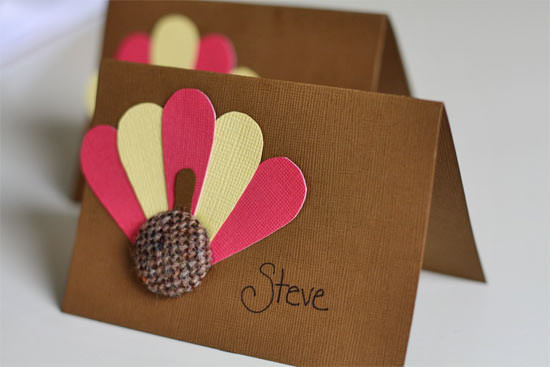 Burlap Button Turkey Placecards | Factory direct Crafts
This place card is a simple way to display each guest's name if you have beautiful handwriting.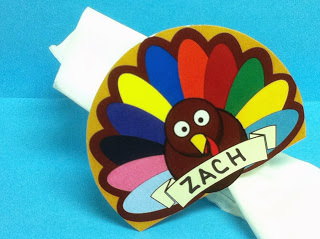 Turkey Napkin Place Card Printable | DIY Party Mom
These napkin holders are cute and serve dual function of displaying guests' names and holding the napkin in a cute fashion.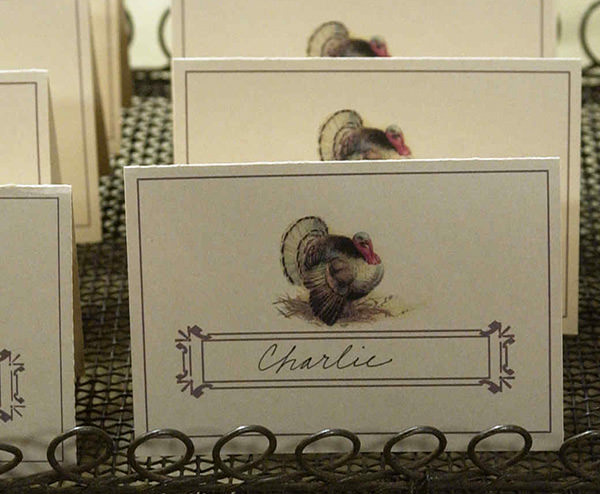 Thanksgiving Clip-Art Place Cards | Martha Stewart – No longer available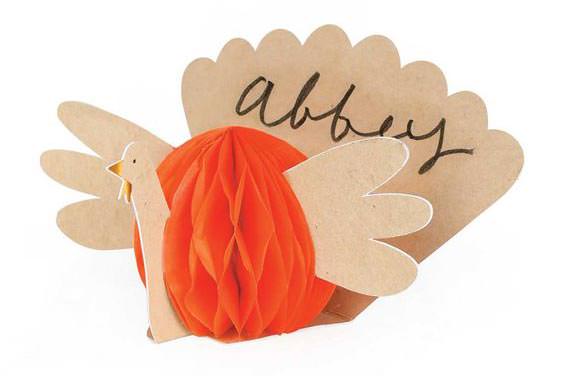 Turkey Thanksgiving Place Cards Honeycomb | CrankyCakesShop
This place card comes in a little set. Be sure to put your order in early in the season to claim yours.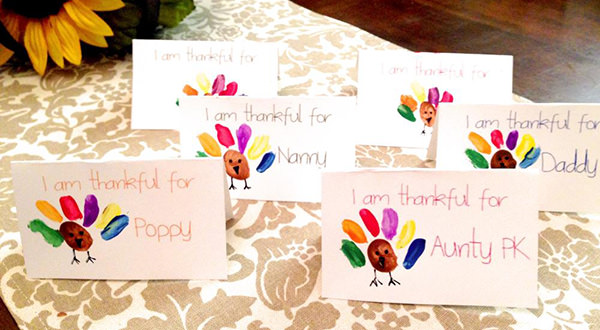 Adorable Thanksgiving Place Cards Kids Can Make | Just Measuring Up
These are too cute! I'd also love to try making these with kids' little hands and the turkey body and feathers.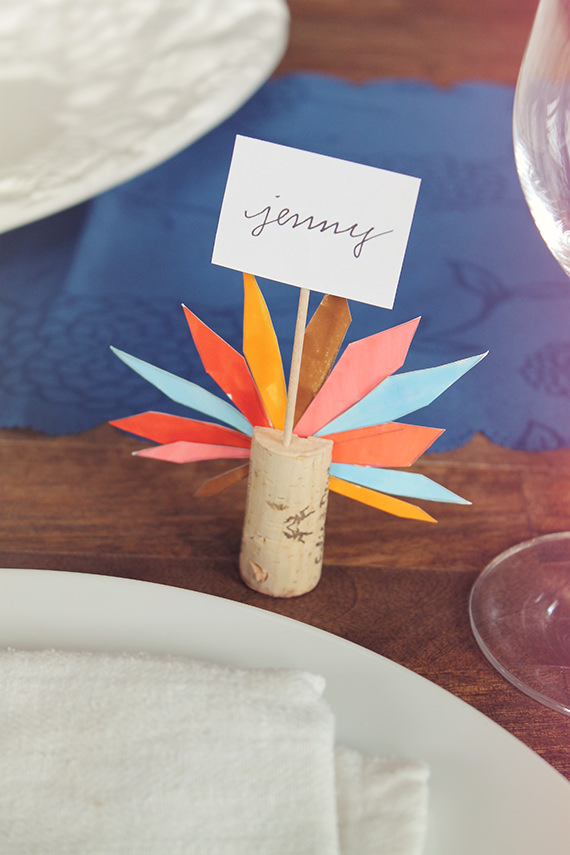 DIY Turkey Feather Place Cards | Almost Makes Perfect
If you are looking to incorporate corks, this is the perfect complement to your beautiful Thanksgiving table.
---
Pumpkin Place Cards and Holders
Pumpkins are also a classic. The pumpkin stem alone makes a statement. Altogether, the pumpkin is a beautiful addition to any fall table. I have several pumpkin place card ideas in my shop too. If you're looking for kid-friendly pumpkin designs, you've come to the right place too.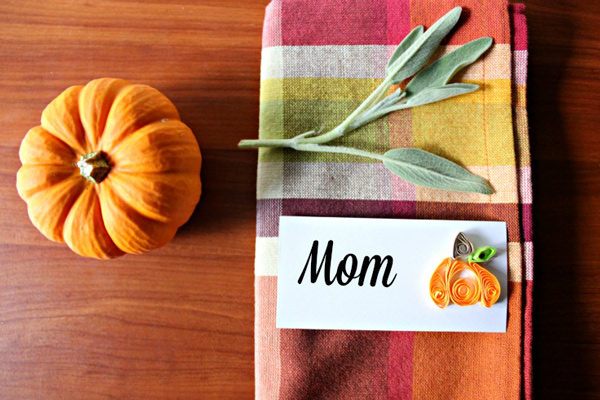 Pumpkin Quilling Pattern for a Cute Holiday Place Card | Confessions of an Overworked Mom
These mini pumpkins provide some neat detail and texture to the arrangement.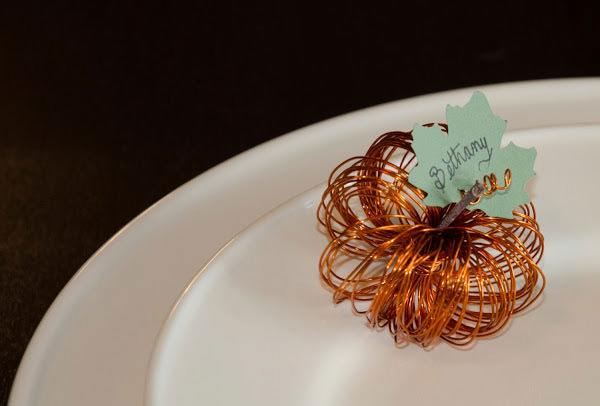 Teeny Tiny Pumpkin DIY Thanksgiving Place Card Tutorial | These Little Loves
Check out the tutorial for this sweet pumpkin design!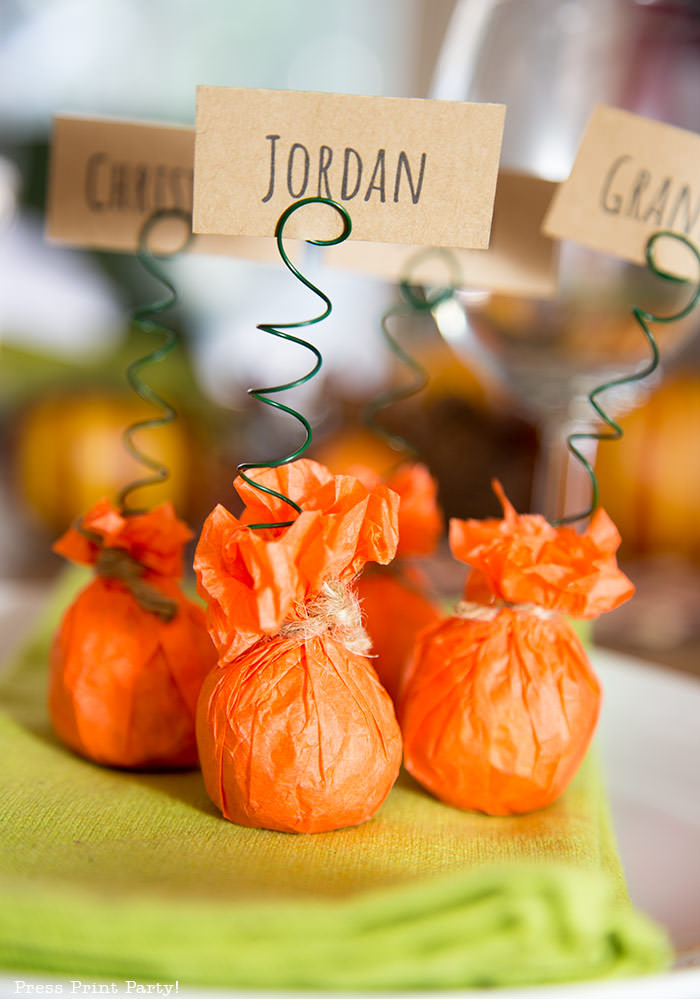 DIY Mini Pumpkin Place Card Holders w. a Surprise Treat | Press Print Party!
Hide some candy in these pumpkins for an excellent favor for your guests to enjoy.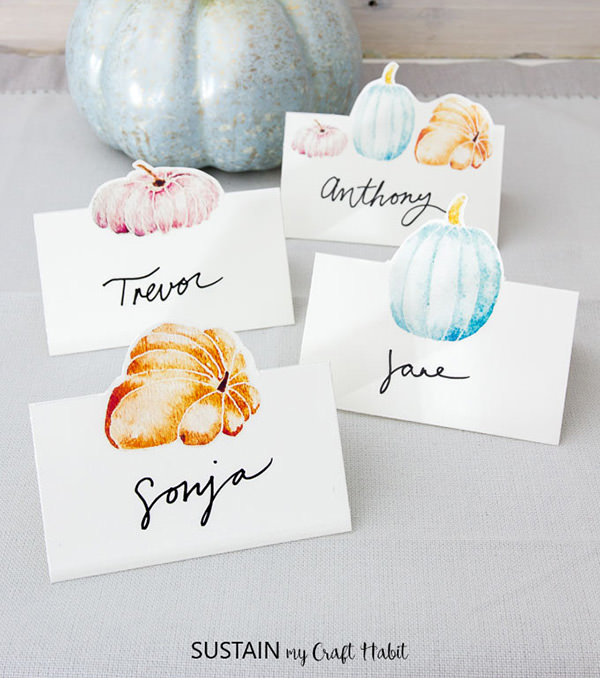 Free Printable Thanksgiving Place Cards | Sustain my Craft Habit
I'm a sucker for watercolor designs. These make gorgeous place markers.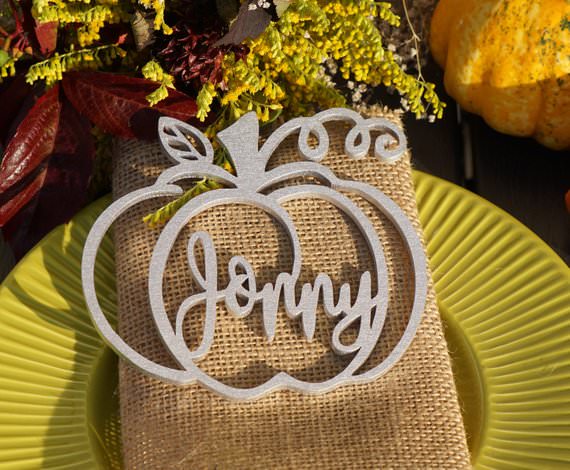 CUSTOM Thanksgiving name signs | EngraveCelebration
These pumpkins are custom-made. Don't leave ordering these for the last minute. They sell out!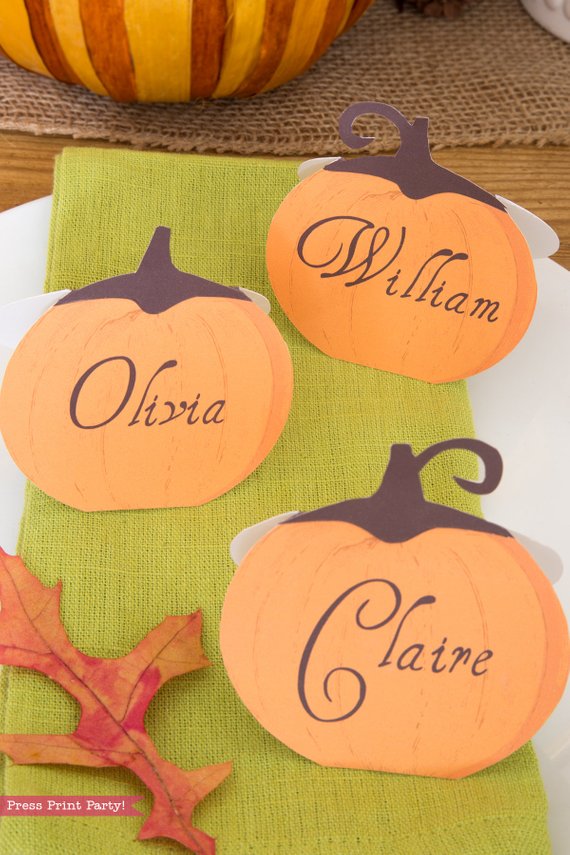 Rustic Pumpkin place cards Printables | Press Print Party!
Looking for a classic pumpkin printable template. Check these out, made by yours truly!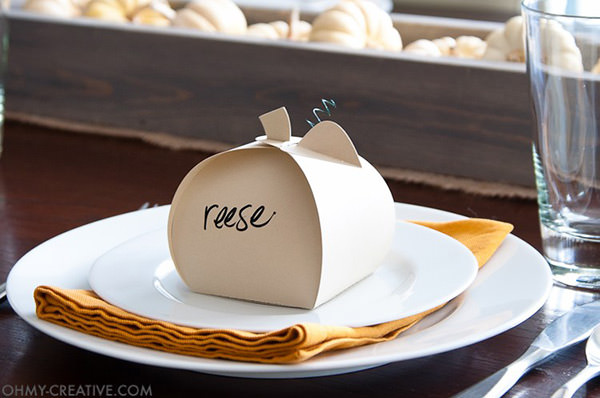 Pumpkin DIY Thanksgiving Decorations | Oh My Creative
There is something so chic and stylish about white pumpkins.
---
Other Fun Thanksgiving Place Card Ideas
From pilgrims to pine cones to printables, you'll find some really clever ideas in this lot.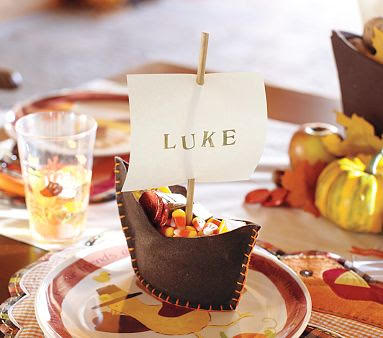 DIY Thanksgiving Treat Holders | Chic Shindigs
These mini Mayflowers are setting sail! These can really determine the overall vibe of your Thanksgiving feast.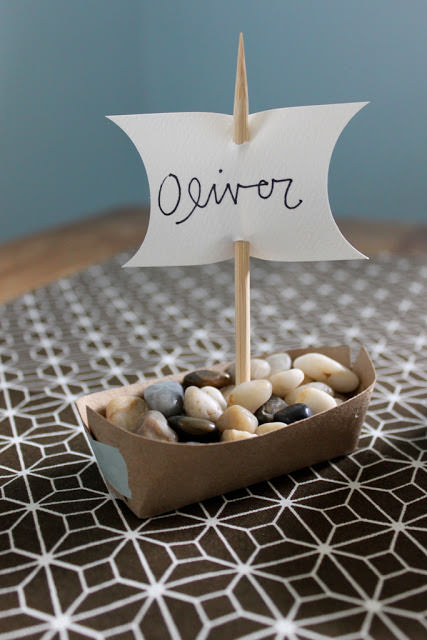 Thanksgiving Place Cards | Dandee Designs –
The website no longer exists but they would be easy to make with some kraft paper, a toothpick, some rocks, and a bit of hot glue.
Here is a more zen Mayflower if you are looking for a more of an earthy dinner plate setting.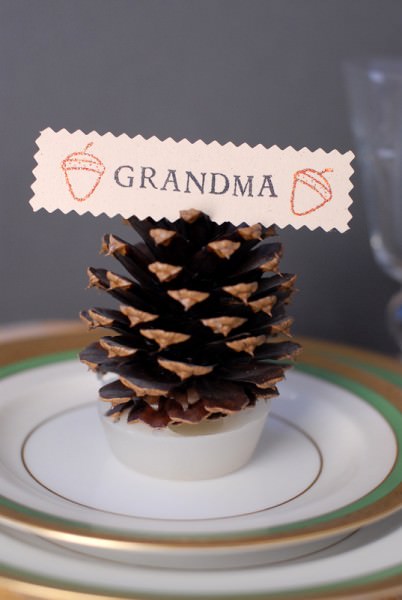 Pine Cone Firestarter Place Card Holders | Boulder Locavore
These pine cone place settings provide a super simple way for your to DIY your own name card holders. They also serve as a great favor for your guests as a fire starter when you dip them in paraffin. Click the link above for instructions.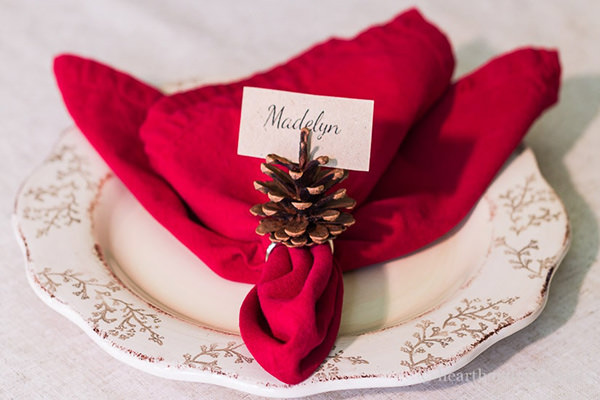 Pinecone Napkin Rings | Hearth and Vine
These gorgeous napkin ring placeholders are the first things guests will see when they approach the table.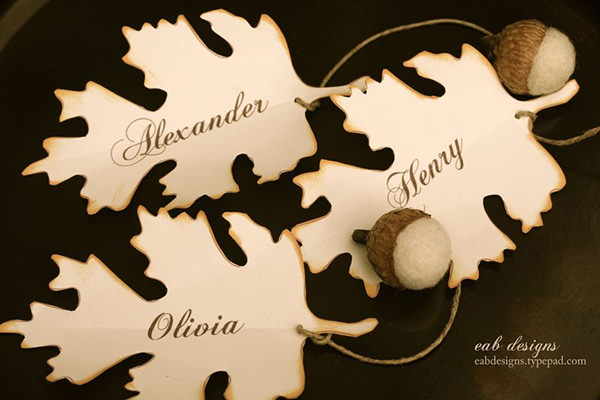 DIY Fall Place Card, Free Printable Download | EAB Designs
Your guests won't want to "leaf" these at the table.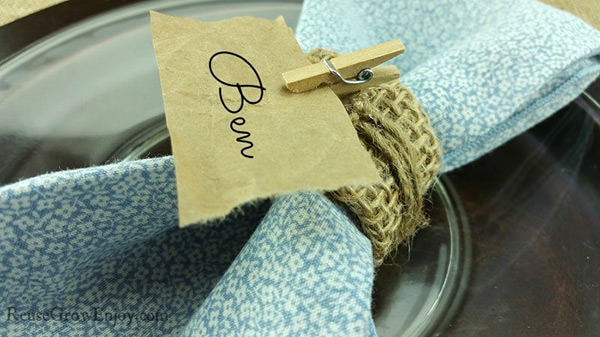 DIY Napkin Ring Place Holder | Reuse Grown Enjoy
These simple cards are the perfect complement to a patterned napkin.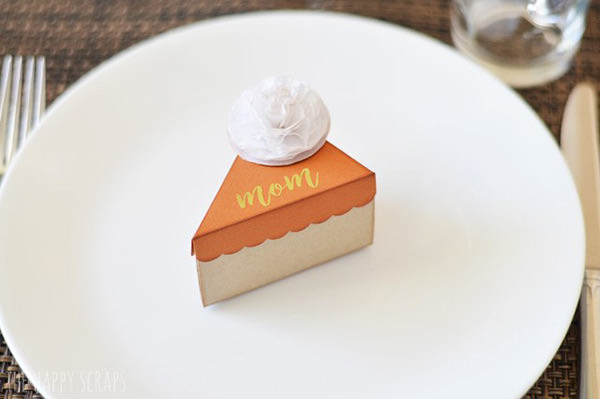 Mini Pie Box Thanksgiving Place Cards | Tatertots and Jello
These are great little treasure boxes for nuts or other snacks. You could use them to store pecans making it a pecan pie!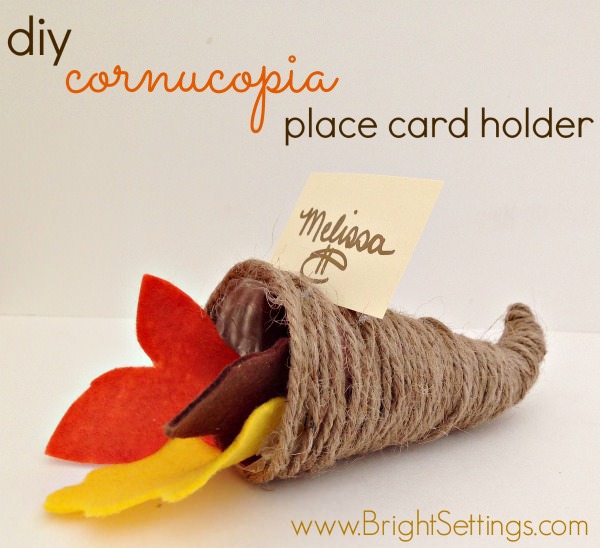 DIY Cornucopia Place Card Holder | Bright Settings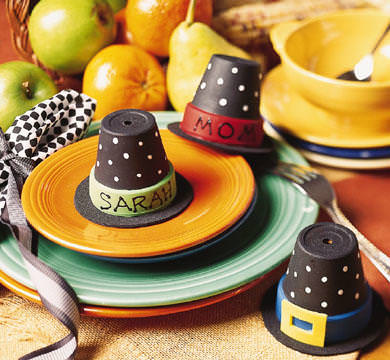 Pilgrim Cap Place Cards | Better Home and Gardens
Looking for a nod to the pilgrims? These hats could also be made with Keurig cups.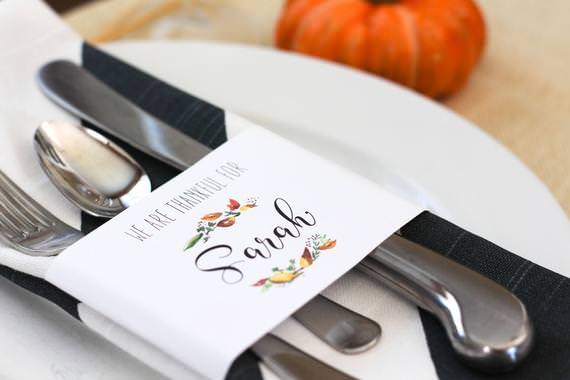 Thanksgiving Place Card | Katrina Makes – Can't find this particular one anymore but the link will take you to similar listings.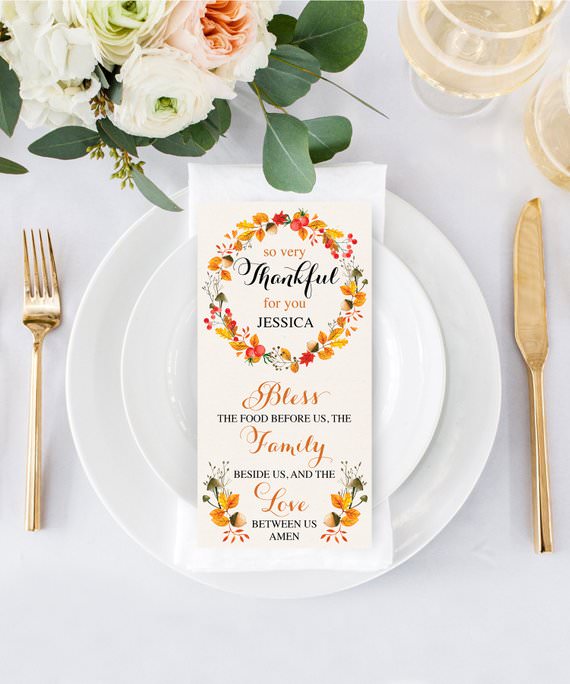 Thanksgiving Place Card Printable | Creative Union Design
These thankful place cards have a little prayer. Too cute!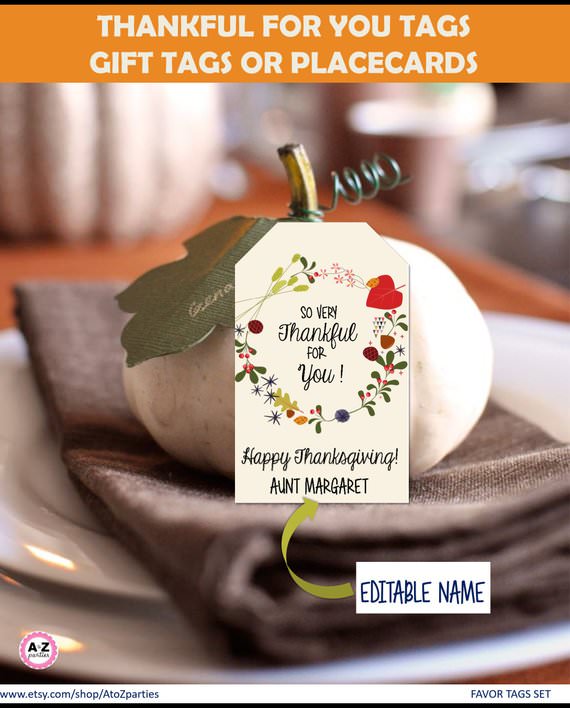 THANKSGIVING Editable Tag | A to Z Parties
These are beautiful Thanksgiving place cards!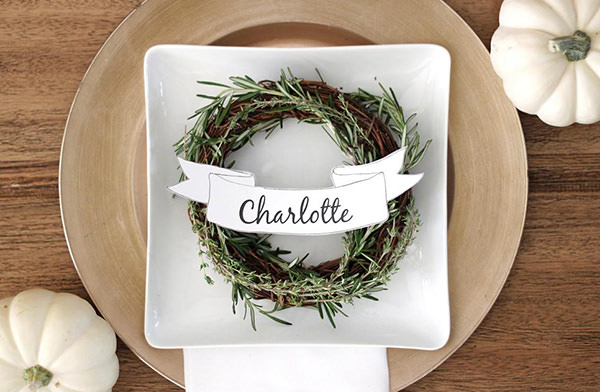 Herb Wreath | DIY Network
It looks and smells great!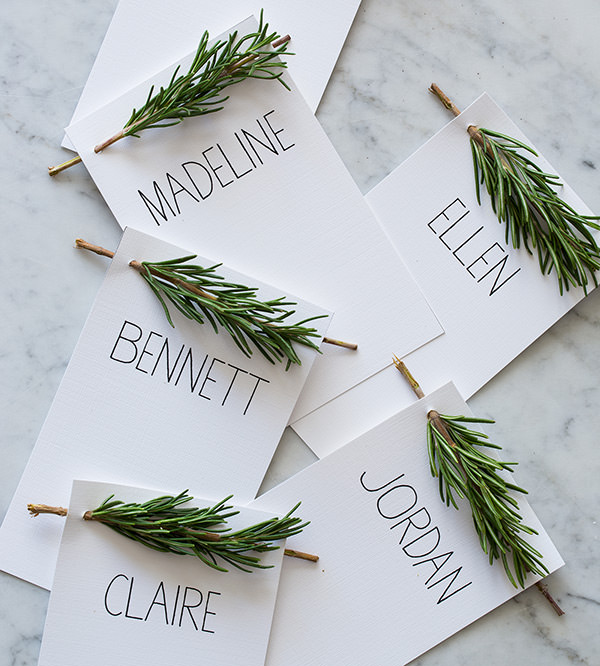 Rosemary Sprig Place Cards | Spoon Fork Bacon
Another fragrant place card option!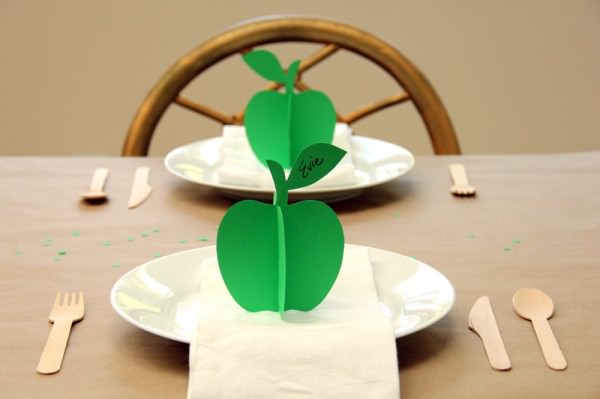 DIY 3D Apple Place Cards | Studio DIY
These apples exemplify the fall season.
I truly hope you found what you were looking for, be it DIY or not. And if you're having people over don't forget to check out the 5 things you forgot to clean that may be grossing out your guests! But if you're invited over to someone's house don't arrive with empty hands, I have tons of ideas for that thoughtful hostess gift.
Don't lose it, pin it: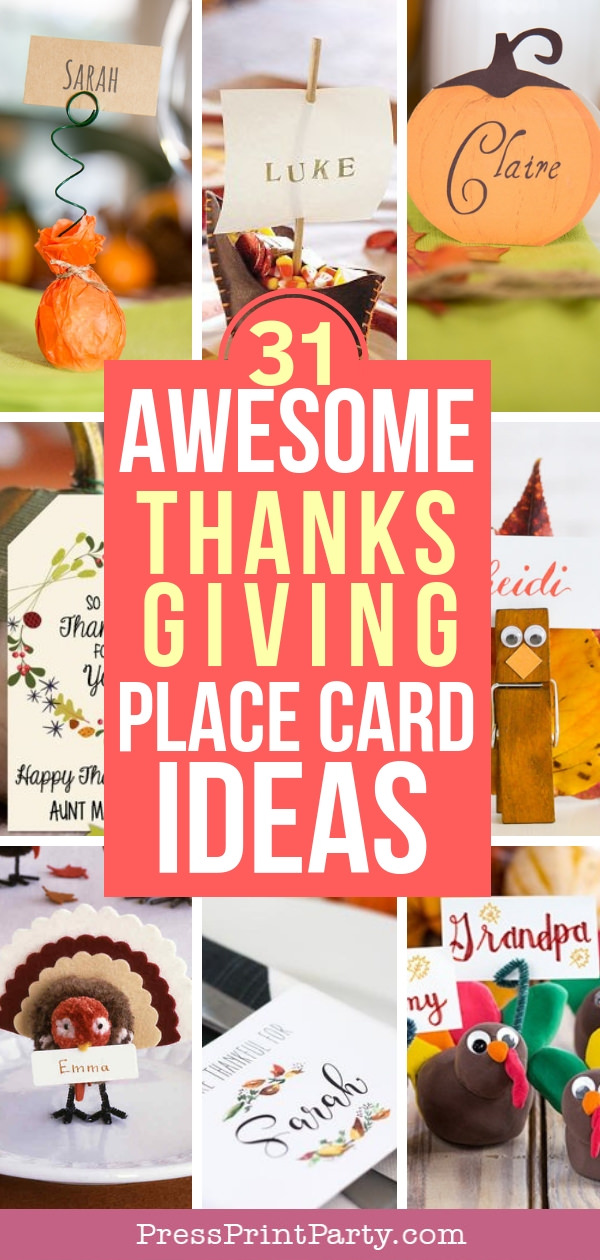 Check out our Fall printables