I was looking around for ideas for a new creative place card for Thanksgiving and found myself looking at a Rocher chocolate that just happened to be in my field of vision (I will deny having it in my hand about to eat it) and realized it was round.
Hum…. round things can be made into pumpkins quite easily. And pumpkins are cute…
So the idea was born for these fun mini pumpkin place card holders, the perfect addition to your Thanksgiving table: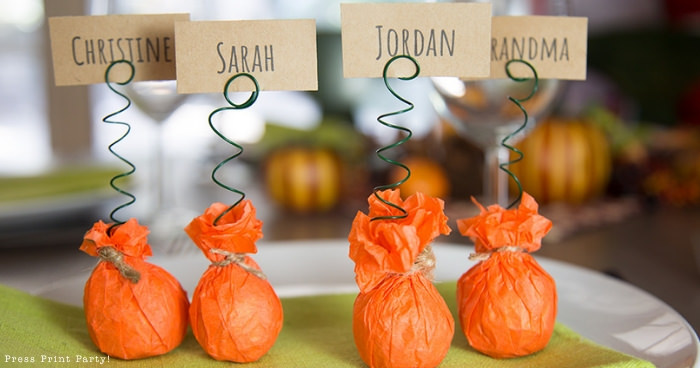 This post may contain affiliate links.
These place card holders are brilliant, Not only will your guests know where to sit, which can settle many arguments ahead of time, they'll also get to unwrap a little chocolaty surprise.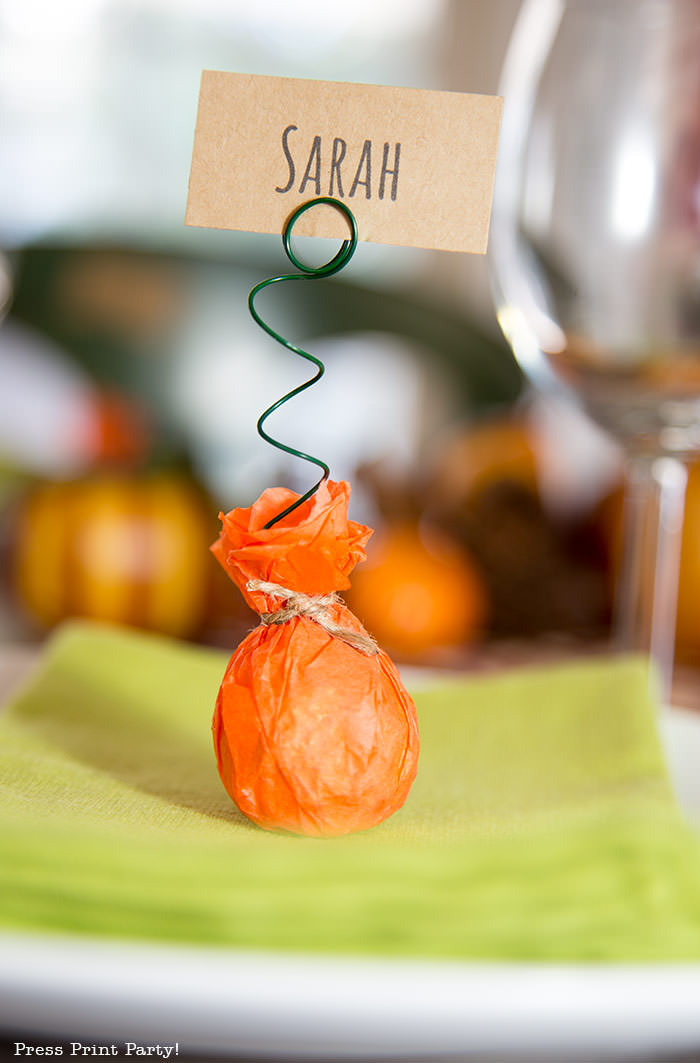 Pumpkin Place Card Holders Materials: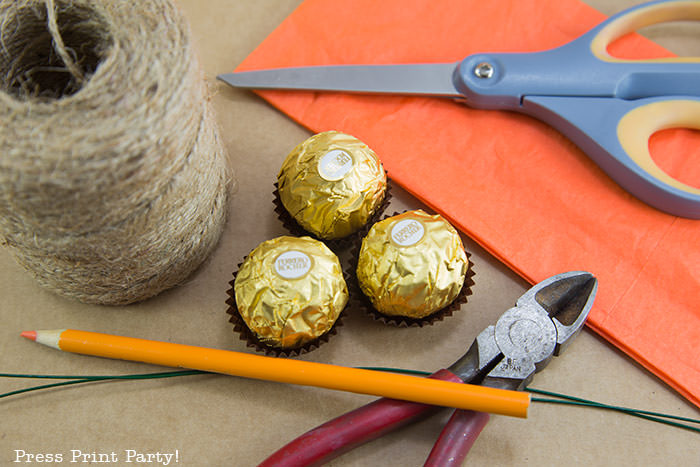 Cardstock (I used Kraft colored cardstock)
Scissors
Wire cutters
Pencil
Printable Place Card pdf – Free download at the bottom of the post
Tutorial:
The video shows how easy and fast this can be. Don't forget to subscribe to my YouTube channel and be the first to see my latest DIY videos.
First, take the little brown cups off of the Rochers. You could leave them on, but you'll see them under the tissue paper and they kinda mess up the shape.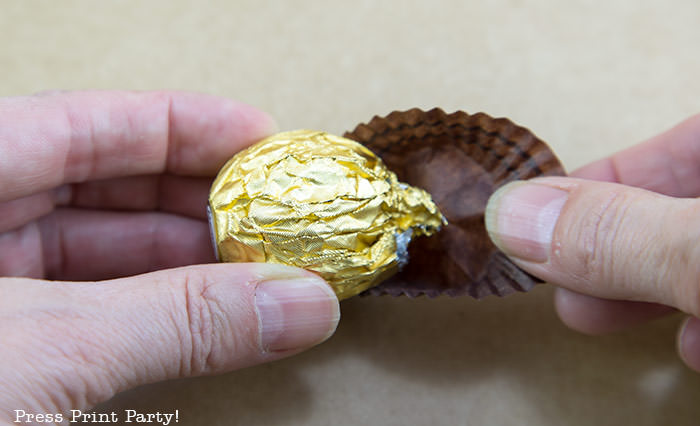 Cut a square of tissue paper about 6" by 6". Exact measurements are not needed here as you will trim it later.
Place the Chocolate in the middle.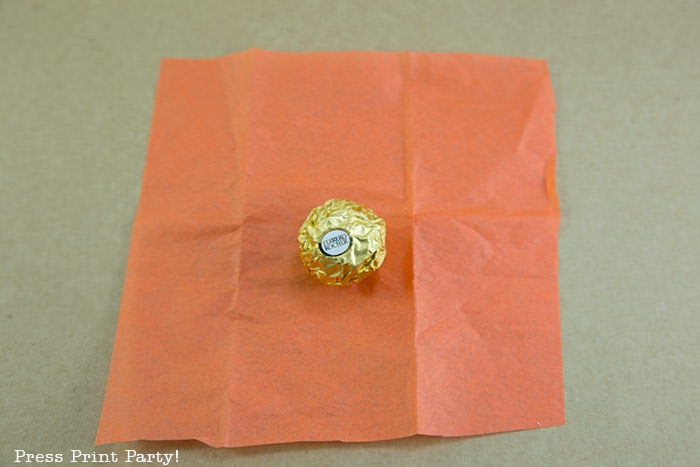 Then take the green floral wire and, using the wire cutters (Not your scissors. Please don't do this to your scissors) cut it in half to a length of about 7 inches.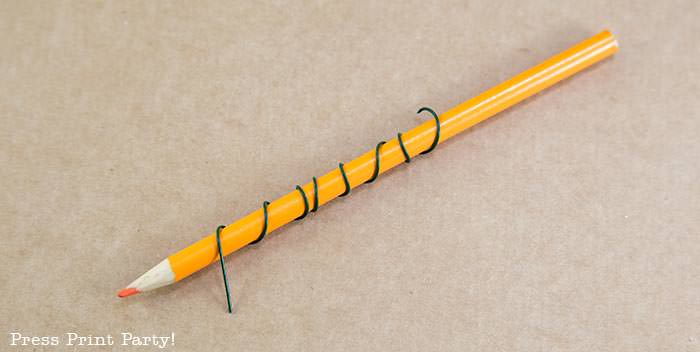 Wrap the wire around the pencil leaving about an inch of straight wire at the bottom.
Take the two first loops and squish them together tight to make the place card holder. You'll need to twist it a bit so the place card will sit up straight.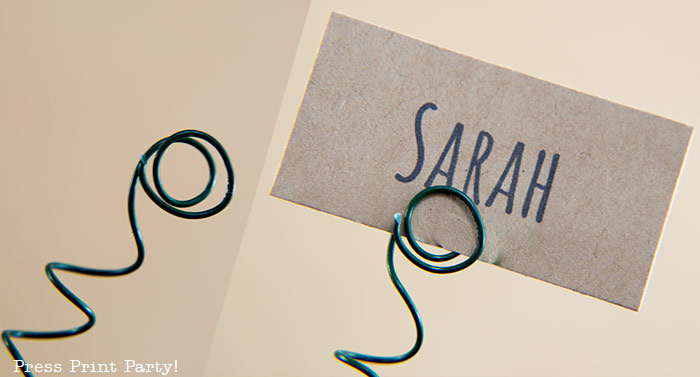 Insert the flat end of the wire in the middle of the chocolate and bunch the tissue paper around it.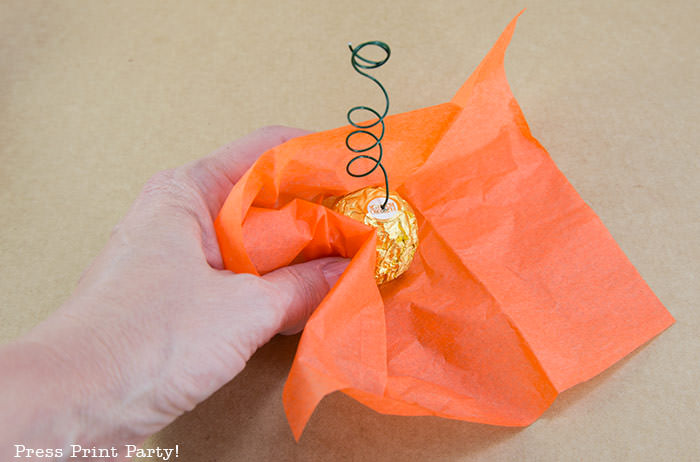 Use a double knot on the twine to hold the tissue paper in place. Cut the excess twine and tissue paper.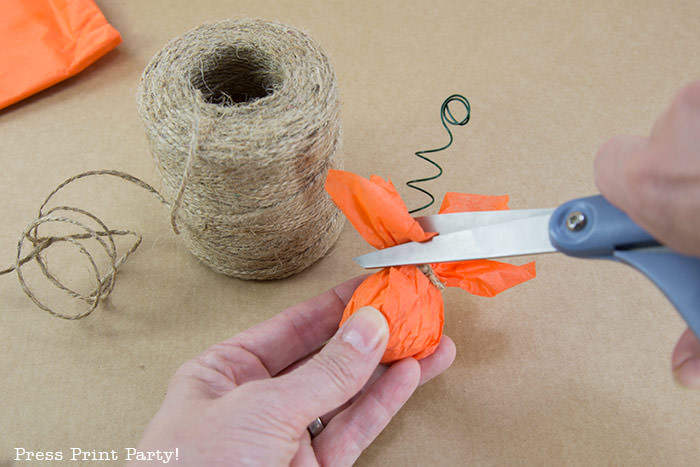 Open the free place card PDF in Adobe Reader, type in all the names, and print it on colored cardstock. I used a Kraft colored cardstock for these pictures.
Cut and insert the place card on top of the wire.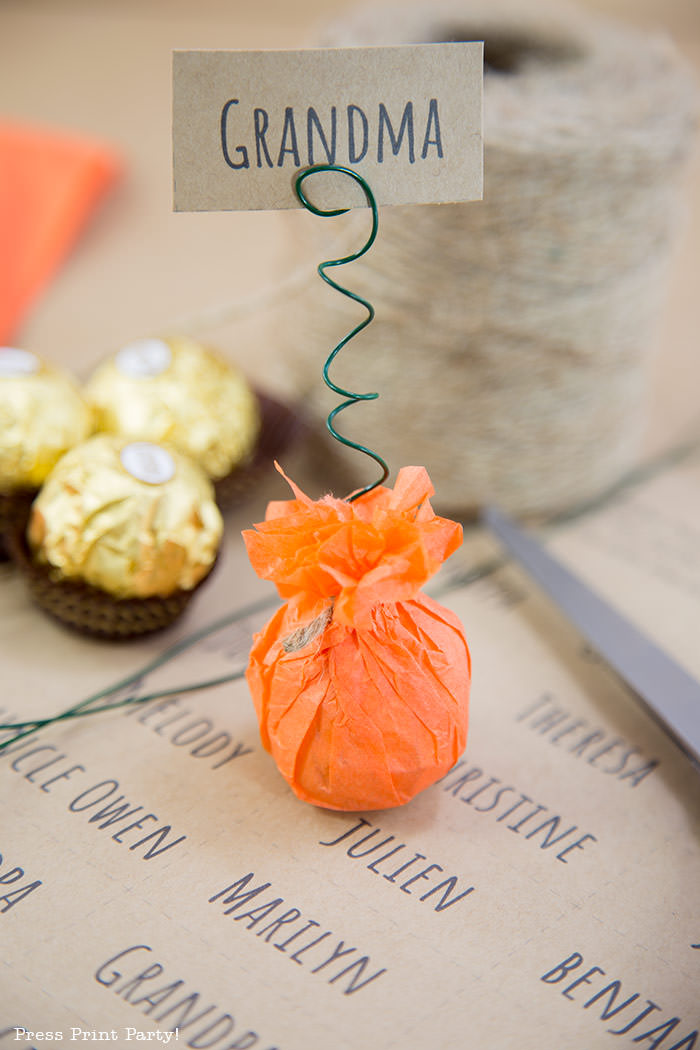 Now you have some cute little pumpkin place cards that will act both as decorations and as a little treat for your guests.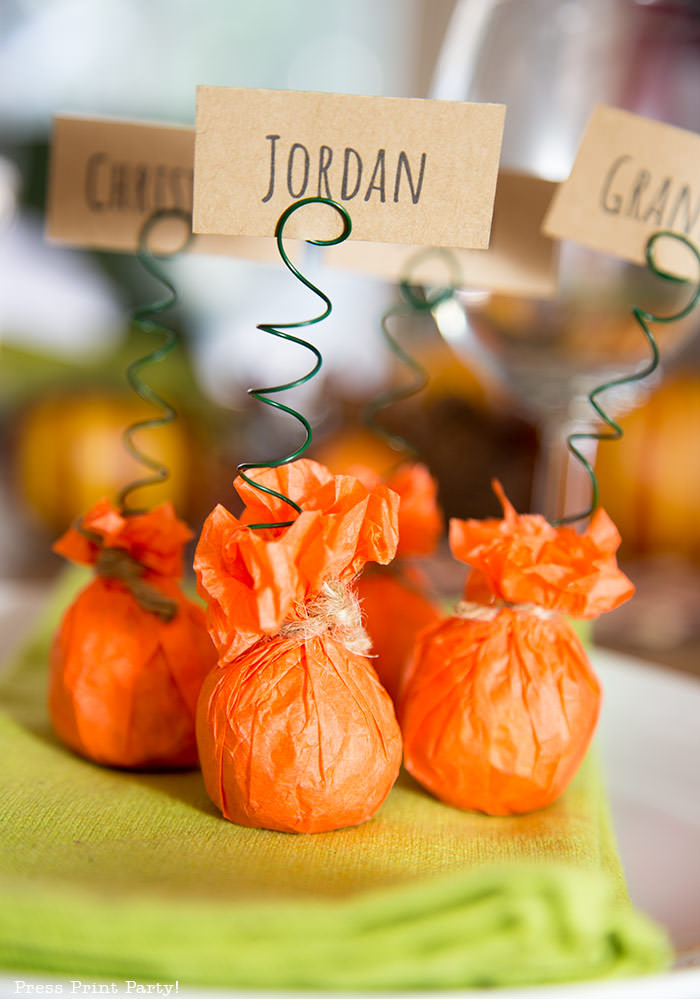 If you like pumpkins as I do you'll love all my pumpkin posts. Go check out my other printable pumpkin place cards and my fun pumpkin craft ideas. AND you'll also love my huge list of Thanksgiving place card ideas!
Don't keep this to yourself, pin it for others to enjoy: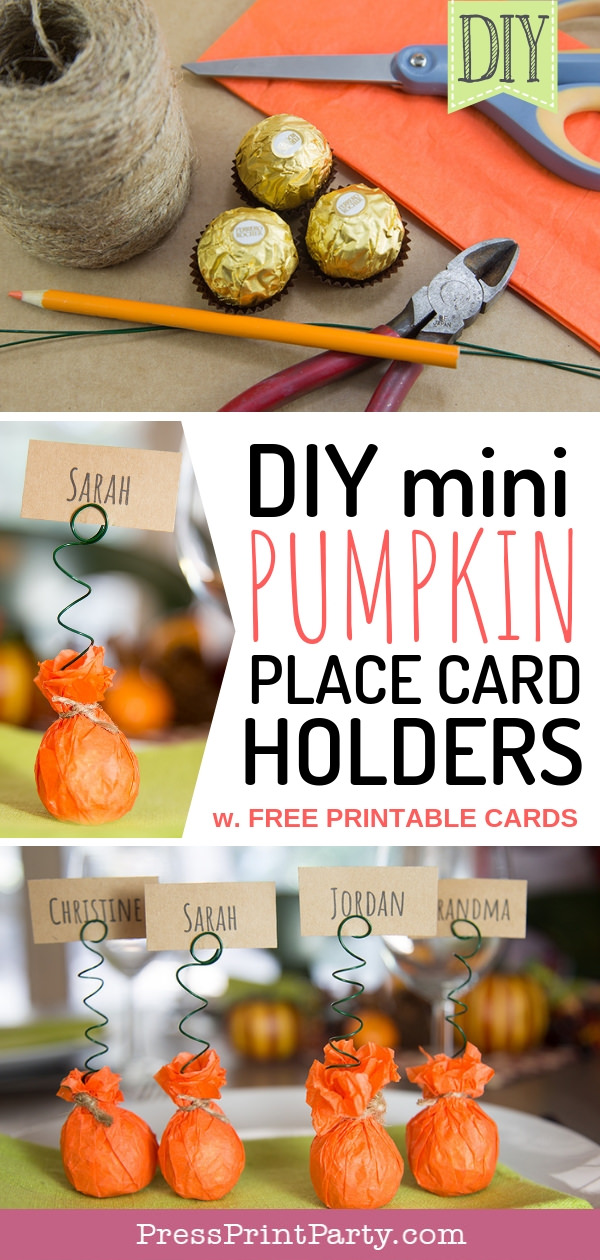 Get Your Freebie:
If you've already subscribed, you can get the password from the bottom of any email I send and go directly to the Free Downloads Library.
Check out our fall printables