Brides (and sometimes even grooms) are always looking for those little touches that make a wedding truly personal and beautiful. I sincerely hope I can help with these free Mr & Mrs cupcake toppers that will look adorable on your wedding cupcakes. (Download link at the bottom of this post)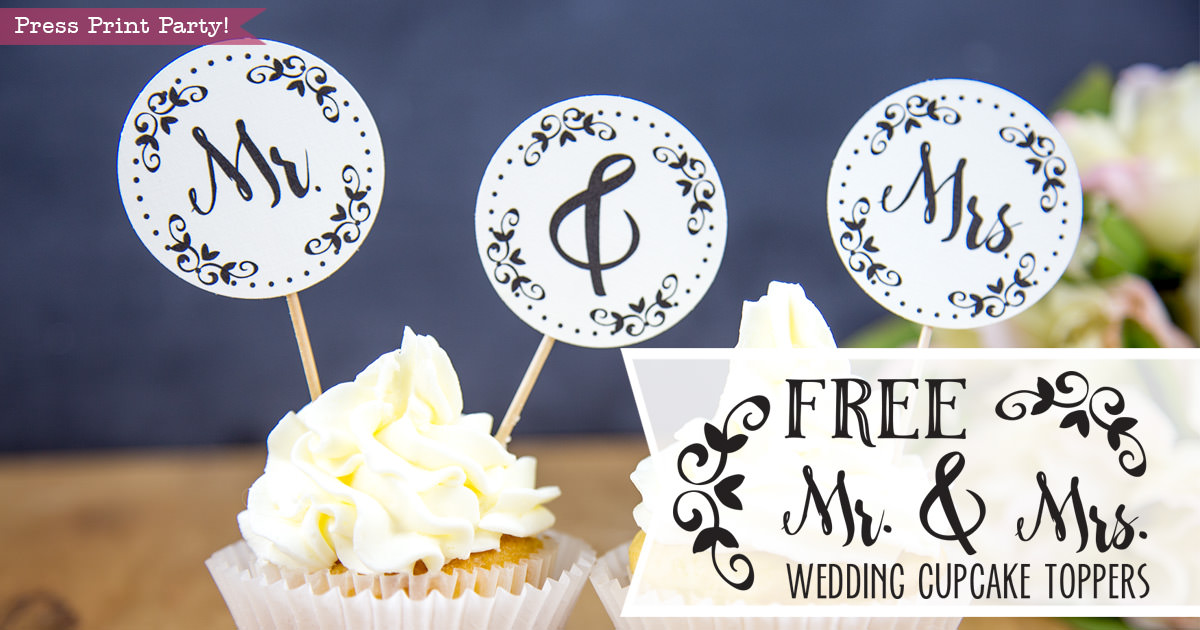 I had so much fun designing my printable wedding invitation suite that I wanted to give you all a little free nugget from it.
Here's the full set in action. With its rustic boho style, this complete wedding invitation template provides a beautiful design and maintains a lovely cohesion on your special day!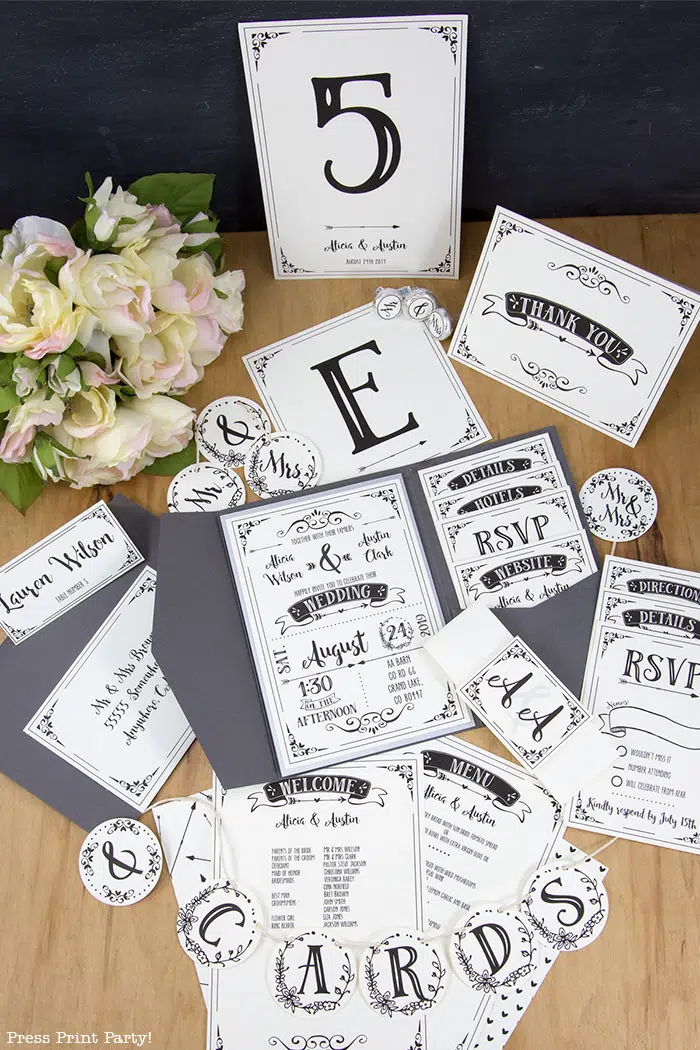 I chose one of the 3 wedding cupcake topper designs in the wedding set and created this freebie just for you. The template comes with a 2 inch round "Mr.", "Mrs.", "&", and "Mr. & Mrs."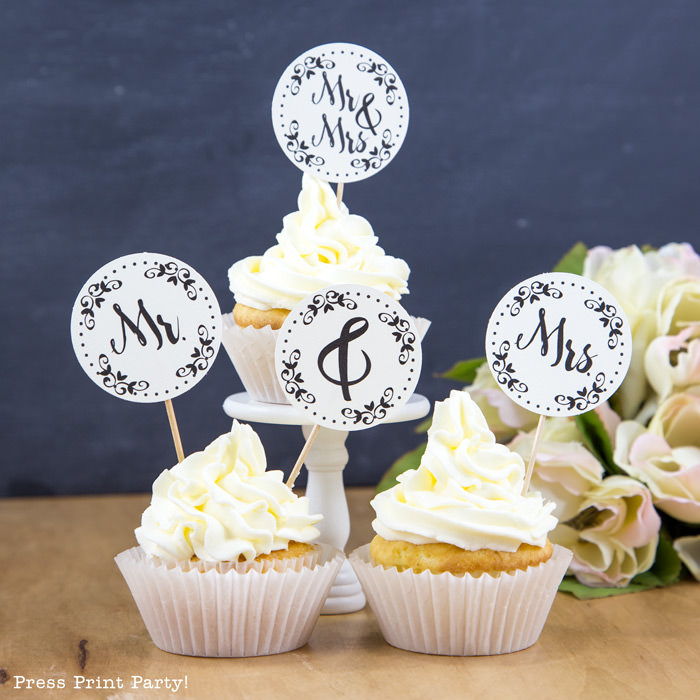 You get this beautiful rustic design in the freebie.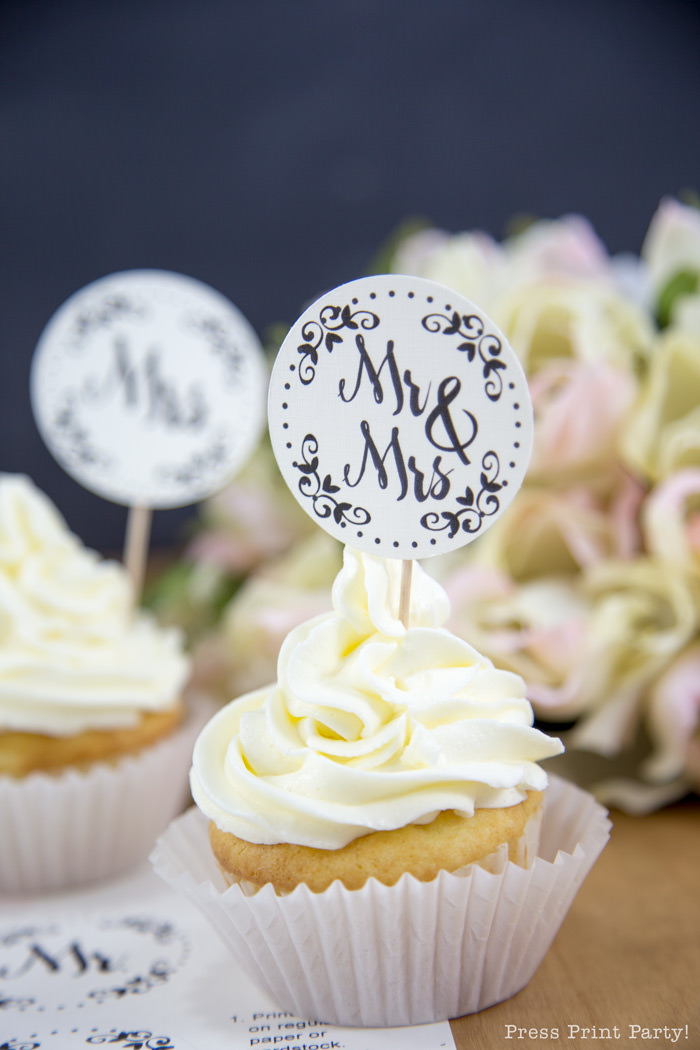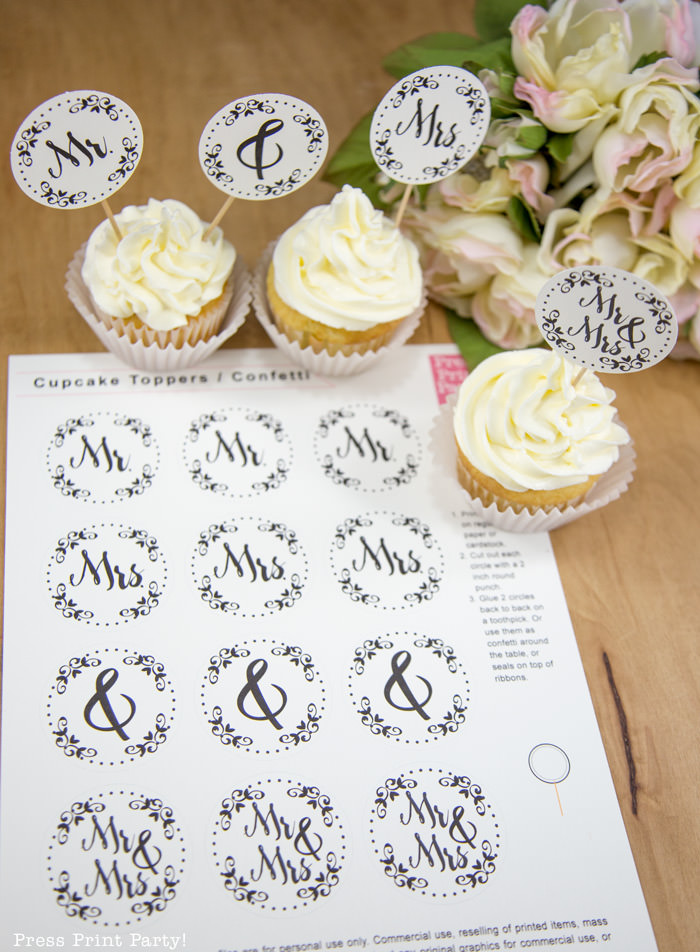 These cupcake toppers are also available separately in all 3 designs in my shop.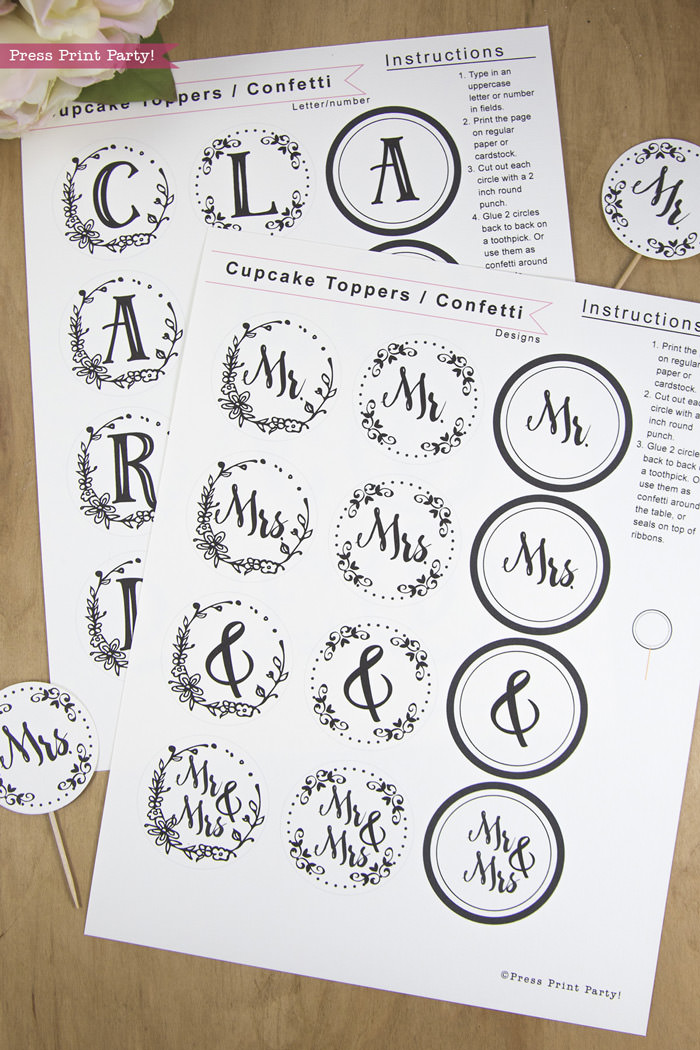 Not only that, but they also come with a template that lets you print any letter or number you wish! It's really affordable and offers endless possibilities. Why not make mini banners to label your cards basket or make a truly unique wedding cake topper?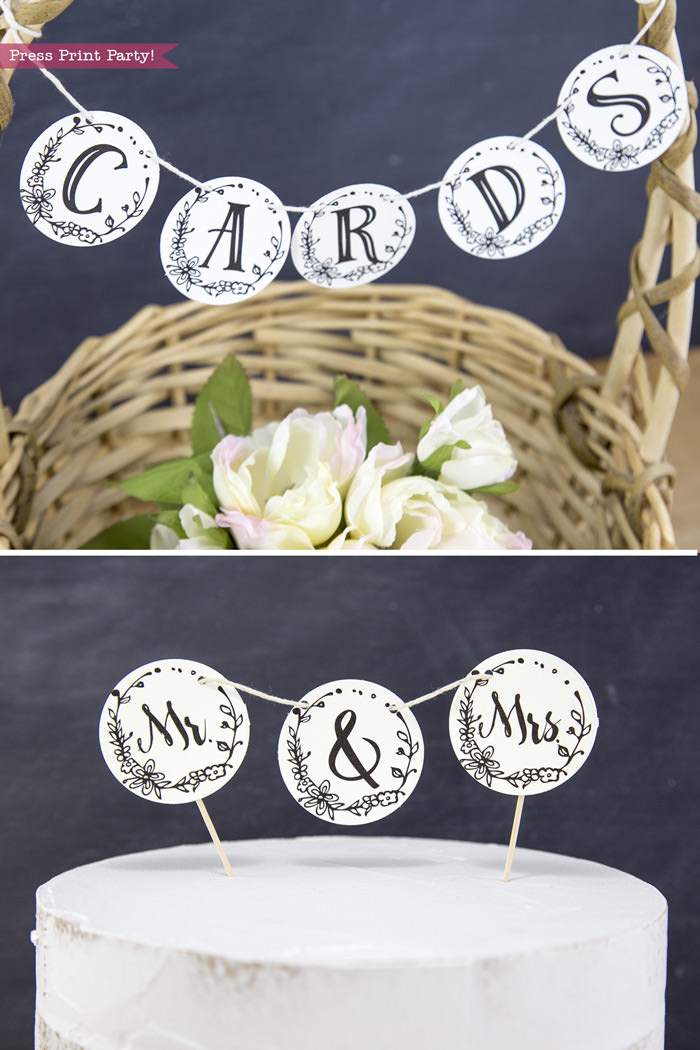 If you love it, your friends will too. Please share: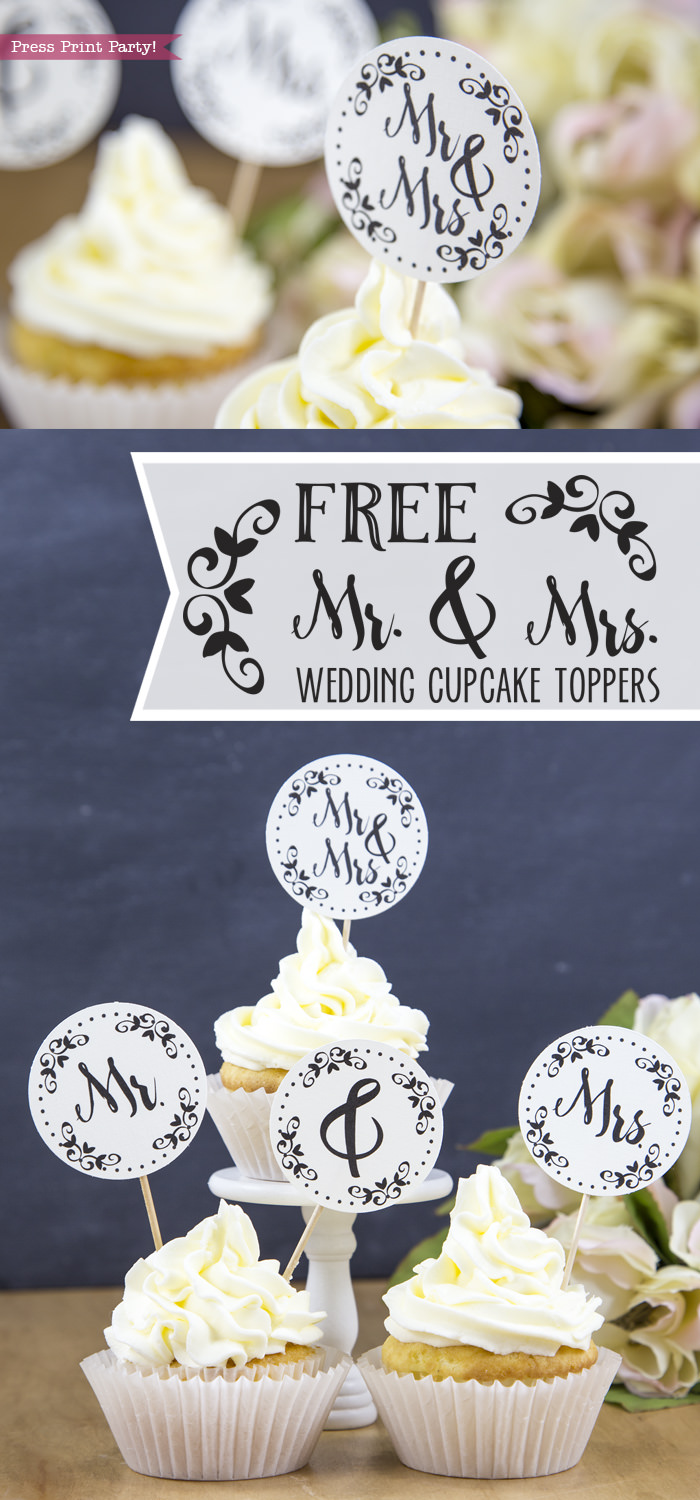 Get Your Freebie:
If you've already subscribed, you can get the password from the bottom of any email I send and go directly to the Free Downloads Library.
Check out our wedding printables