I think you'll agree. There's something magical about a country wedding… especially in a barn.
The texture of the wood, the smell of the outdoors, the simple, vintage decorations, they all come together beautifully. And somehow the simplicity of it all seems to cut through any pretense.
On a day when honesty and transparency are uniquely critical, simple, genuine surroundings seem to encourage those qualities.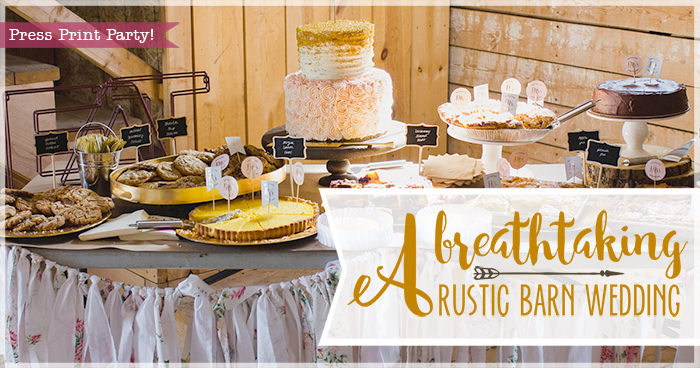 And the cost of a wedding like this is incredibly reasonable! This particular barn, which was a set up for small to medium-sized events, was excellently priced and sat between a field of wildflowers and the Colorado River. The perfect setting for a boho wedding.
When the setting is already this picturesque, why mess with perfection?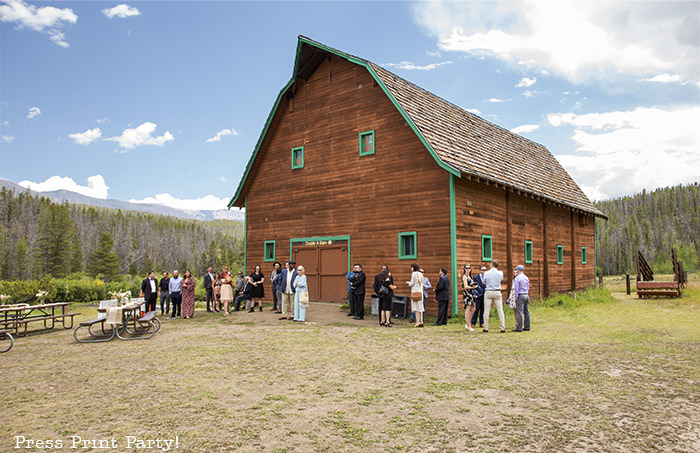 My sister-in-law and new brother-in-law put together this amazing barn wedding on a budget at the AA barn in Grand Lake, Colorado. I was thrilled to be a little part of it.
I designed their wedding invitations and was anticipating this day for a while.
Keep reading for great tips on how to set up wedding stations, how to take good care of your guests, and for wonderful, rustic wedding decorations ideas. This post may contain affiliate links.
Setting up exciting barn wedding stations
The ceremony took place 'round back and the beautiful champagne table was the first thing that greeted you. But we wanted to make sure we had a seat, so we found chairs for us all, and my husband went back and got each of us a drink. You were supposed to grab a glass of champagne and toast the married couple as they passed. But I hadn't taken a good look at the table and hadn't read the sign. So when my husband handed me a glass, I gulped it right down. And as my hubby informed me I'd already broken one the rules, my daughter fumbled her glass and spilled her drink all over her arm. The wedding hadn't even begun and we're already acting like we're the ones who belong in a barn!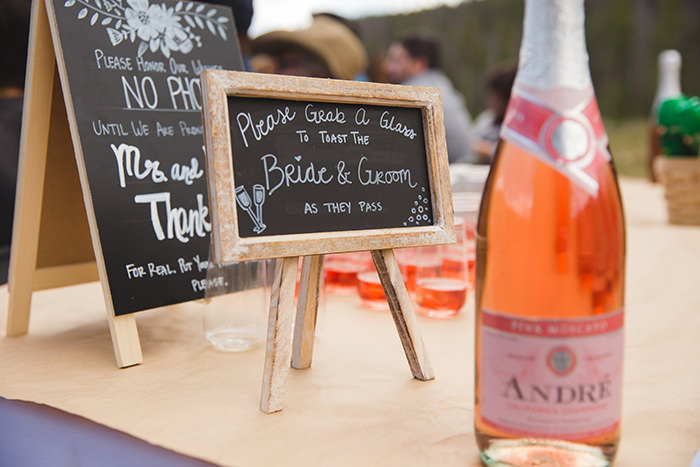 After the outdoor ceremony, the barn doors were opened to reveal more excitement!
As you got inside, guests were greeted with a fun sign-in table where they could drop off their gifts.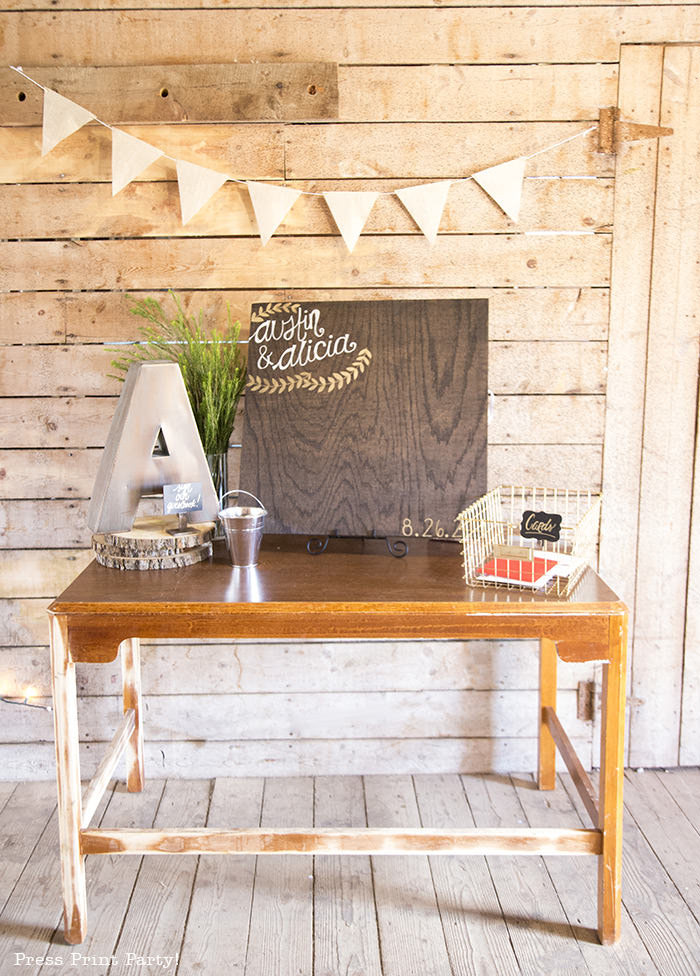 That's my hubby writing some profound words of wisdom to his kid sister! This trendy homemade sign made such a great souvenir for the bride and groom.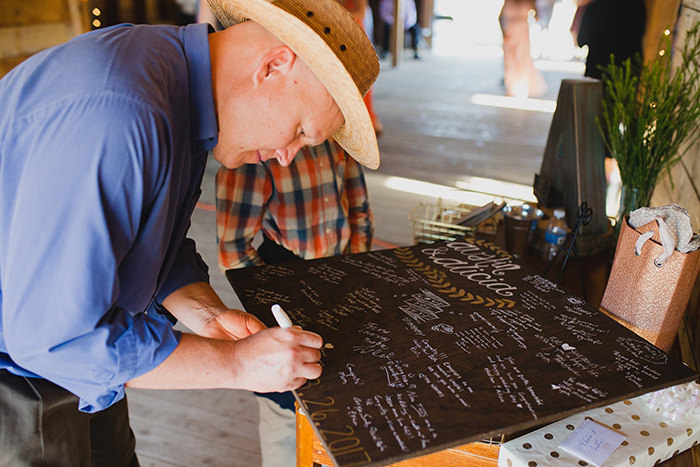 A quick walk through the barn revealed the dessert and drink stations.
Of course, the day had just begun so we had to wait on dessert but it was tough to resist.
All of these yummy desserts were made by the bride! Never mind that she was getting married, she baked it all! She's a professional pastry chef who's getting ready to open a new bakery in Denver. Her passion to make it perfect took over and she just couldn't pass the job onto someone else.
I tried, but tragically, I just couldn't taste them all.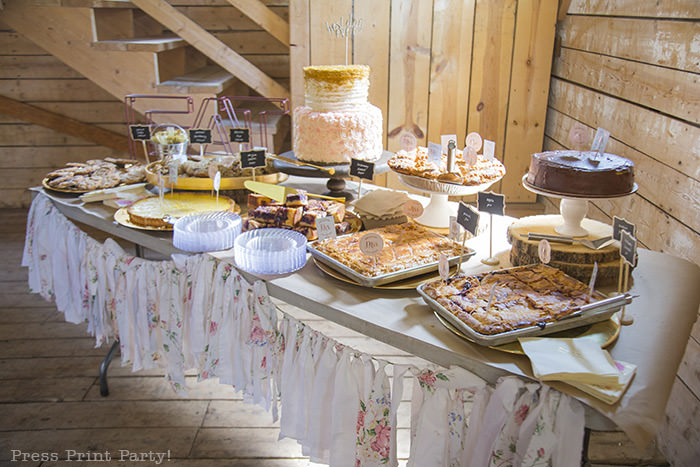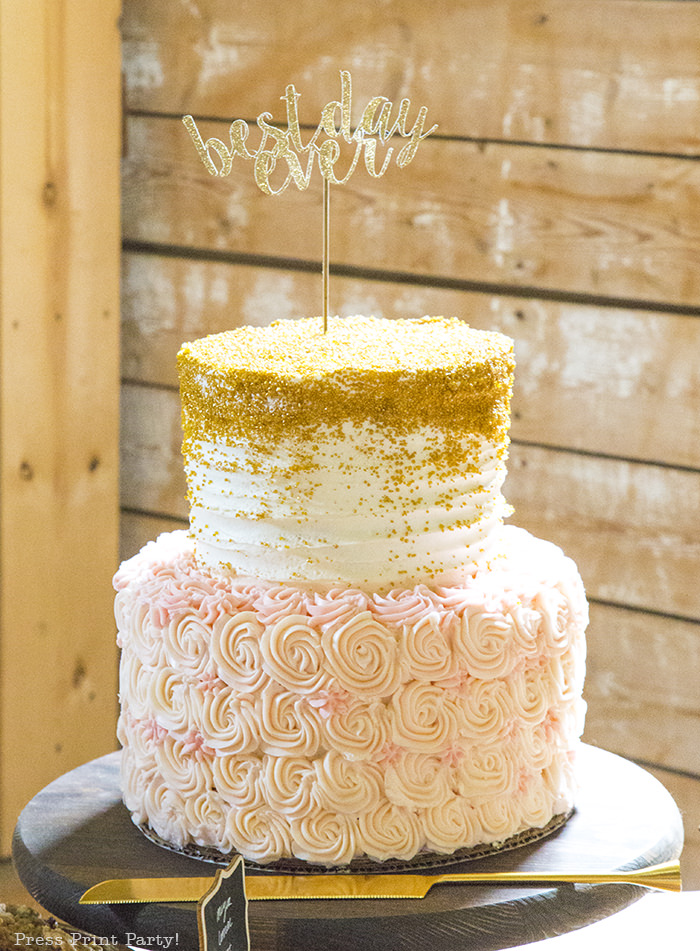 The drinks table was open though! With a fantastic variety of alcoholic and non-alcoholic drinks, there was something for everyone.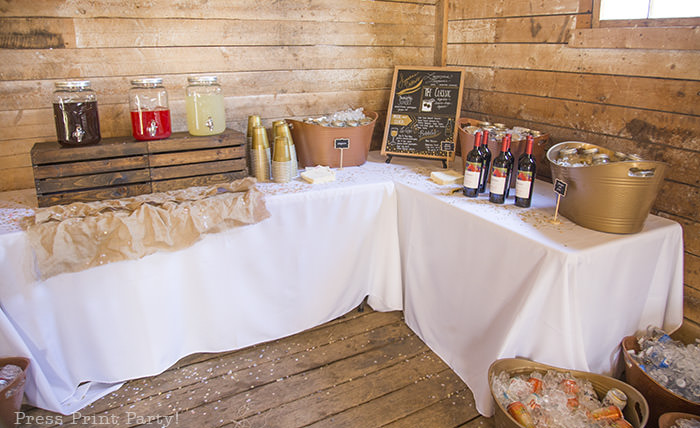 I loved the photos table full of memories and with the mandatory social media hashtag sign!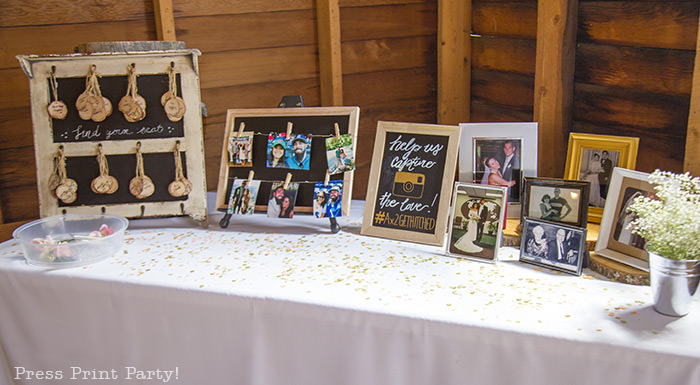 Then outside we were greeted with these perfectly rustic long picnic tables with simple decorations of burlap, lace and country flowers.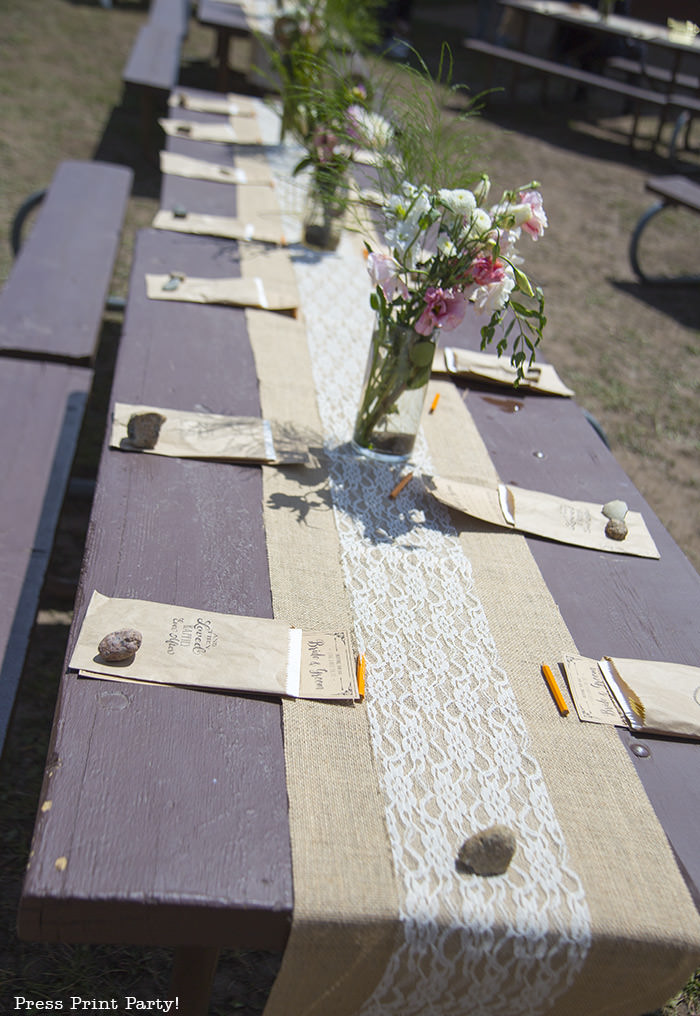 Taking great care of your guests
As a guest, there was lots to do. Not only were several outdoor games available, like croquet, corn-hole and bocce ball, there also was this groovy photo booth bus. Very much enjoyed by the young and old.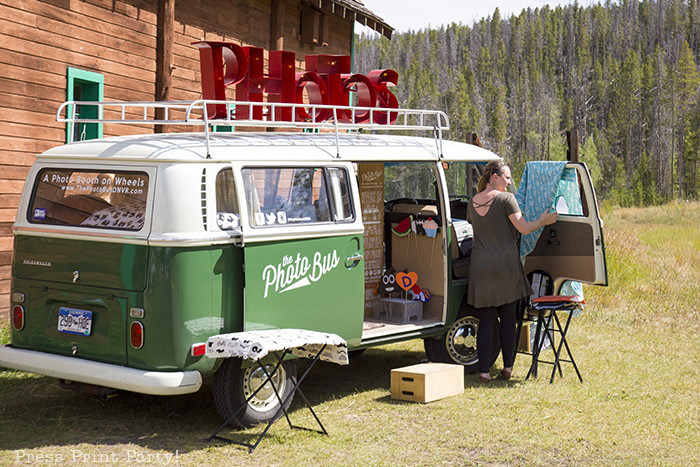 I loved the idea that each family had to look for their table number by finding their own wooden ornament. Those were such creative favors. I liked them so much, I listed them as a part of my 11 wedding favors your guests will love post. Now my family will be reminded of this special day when we put the ornament on the Christmas tree each year.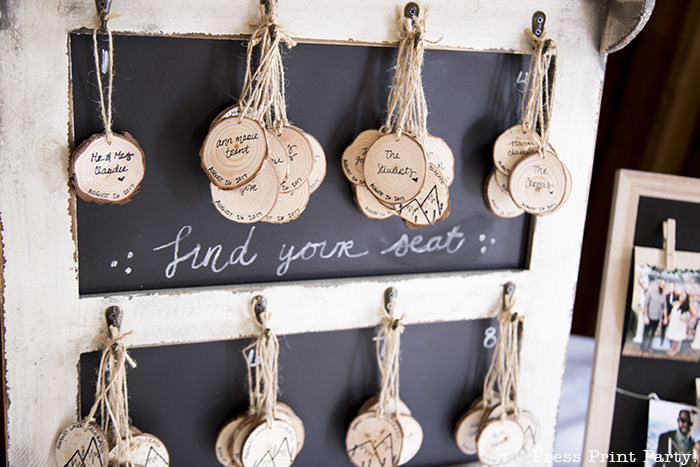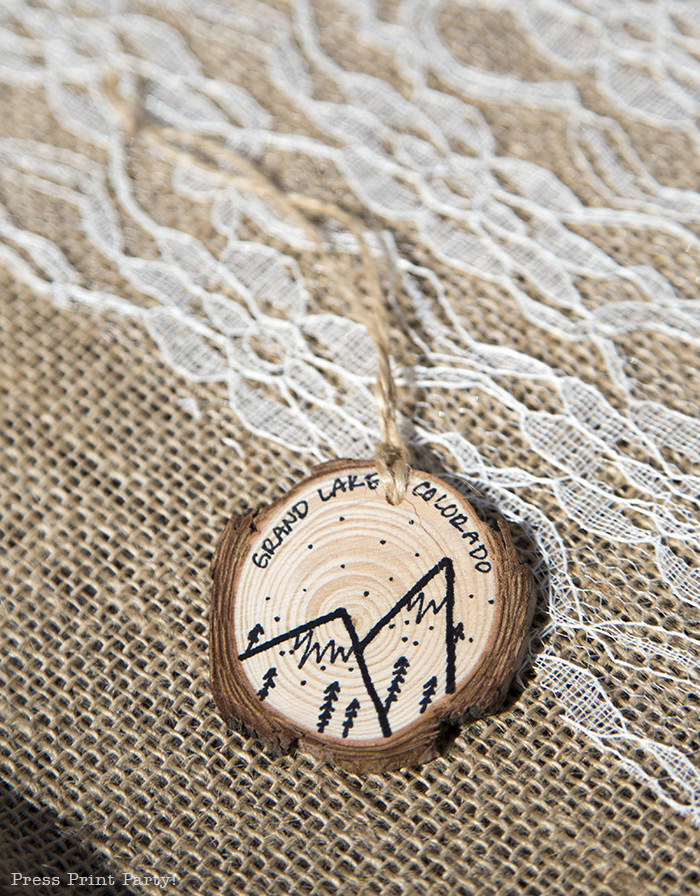 At the table, each person was greeted by a cute little package with a napkin, fork, pencil, and the fun wedding advice Mad Libs that I created for them.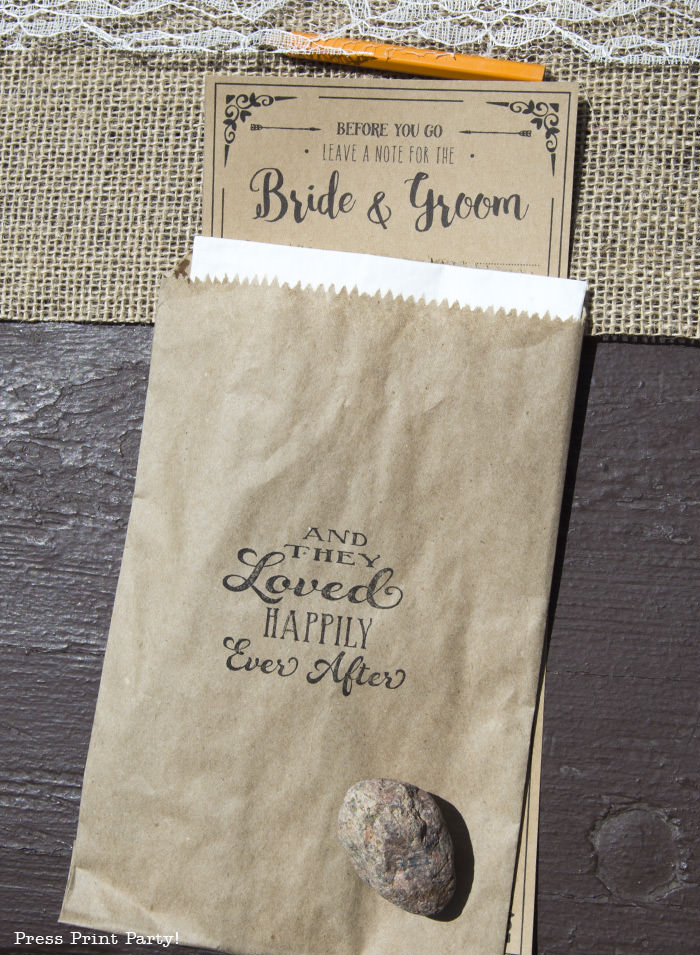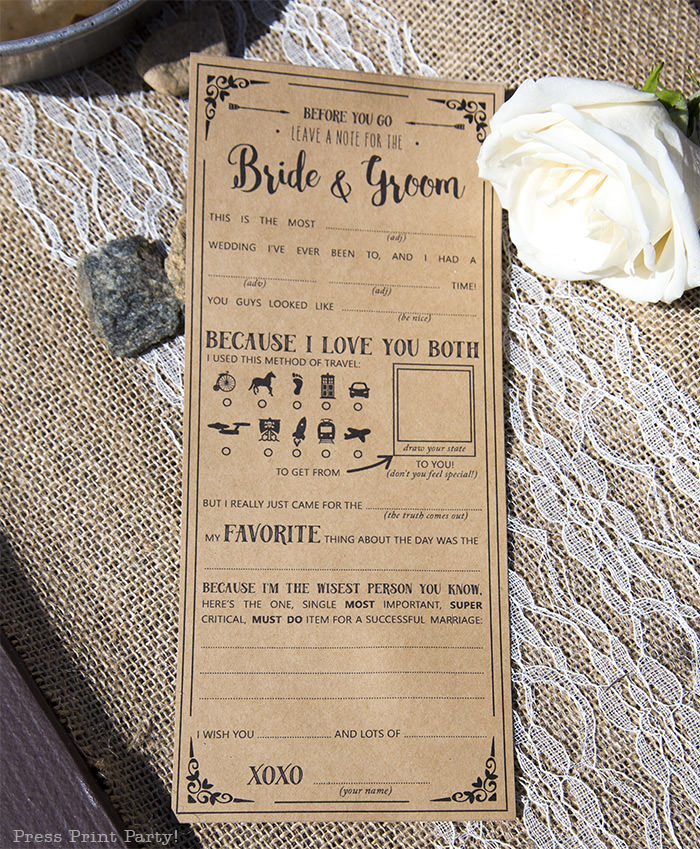 These Mad Libs advice cards were fun to fill out as the couple was taking their pictures. They make a great souvenir for the bride and groom AND they're available in my Etsy shop.
These cute wedding Koozies were also out by the drinks table for people to use and keep.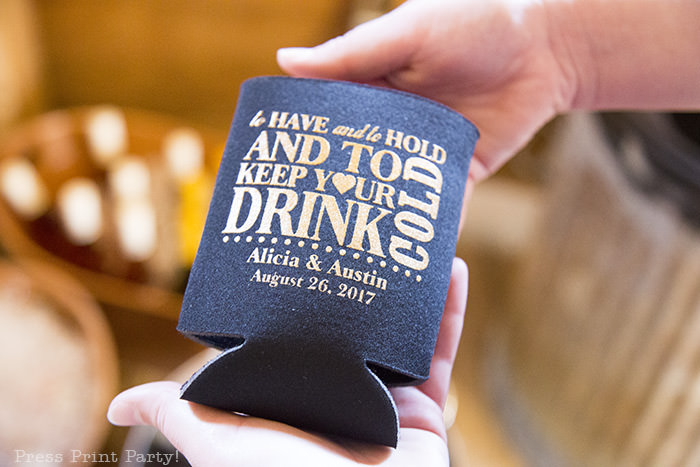 Rocking the wedding decorations details
Each detail was carefully crafted and all the signs were hand-drawn by the bride!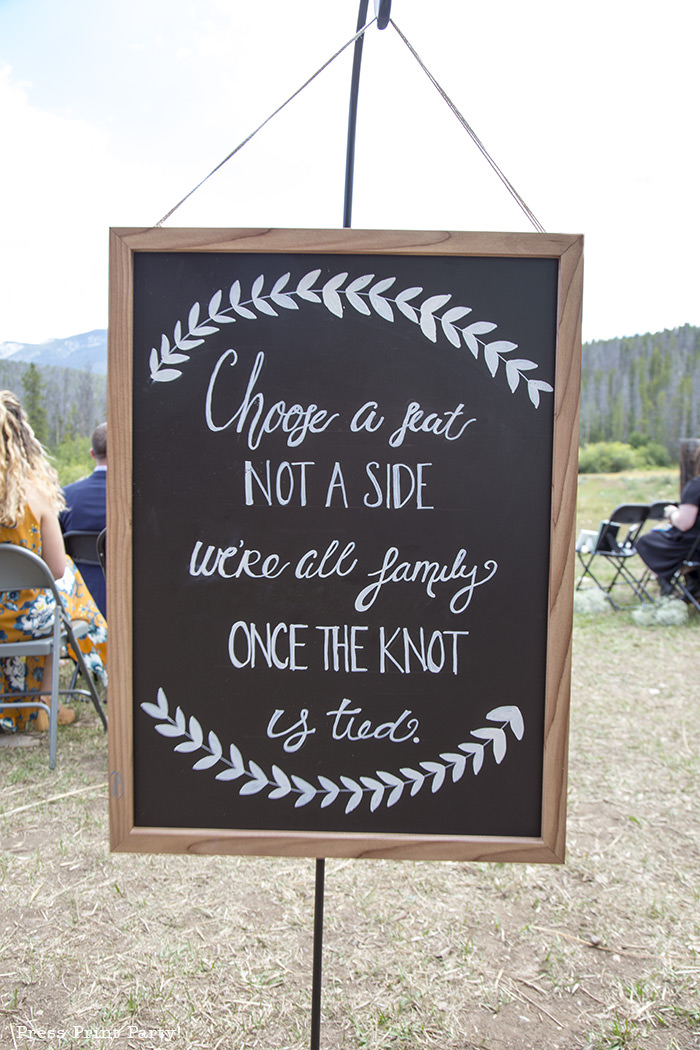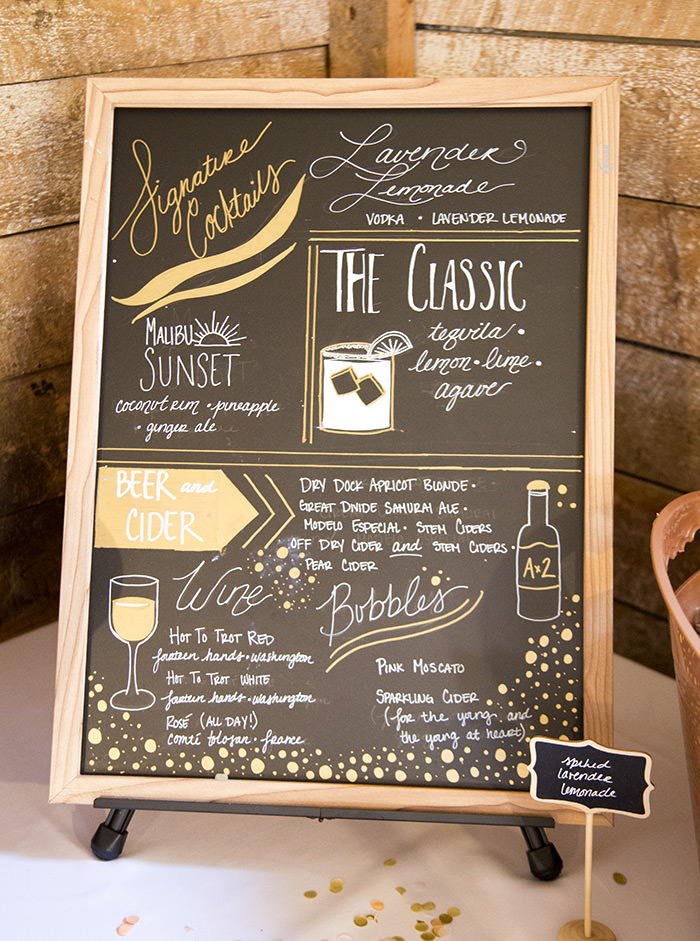 Custom mixed drinks were served in convenient and rustic mason jars. I especially liked the rum punch. It reminded me of our own wedding where we served a surprisingly strong rum punch.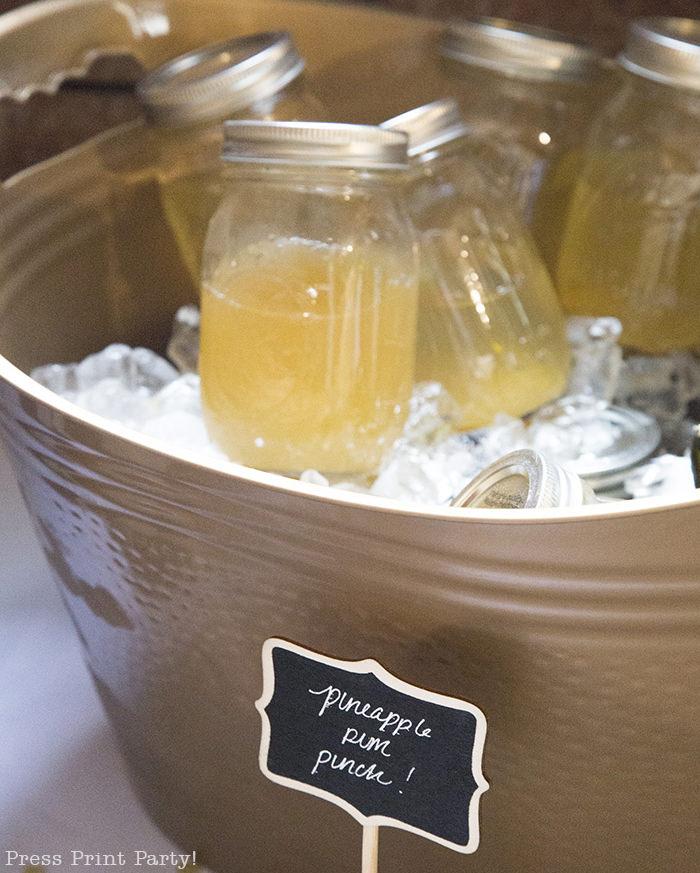 One of my girls didn't quite understand the "ring for a kiss" bell function. She didn't quite get the fact that she was ringing for the bride and groom to kiss, not for them to come kiss her…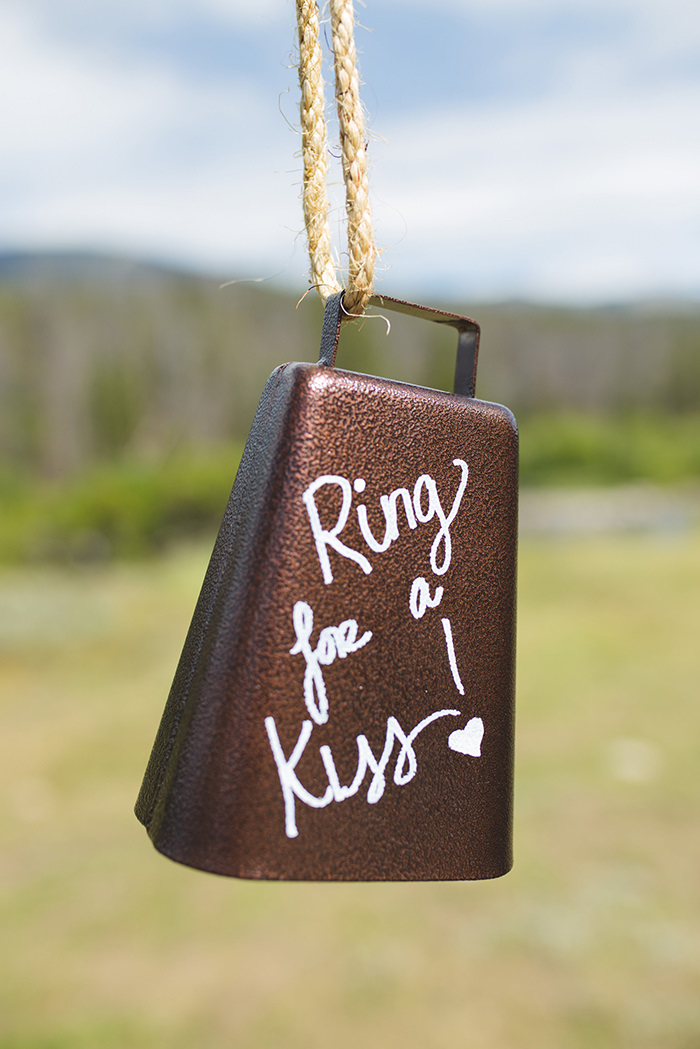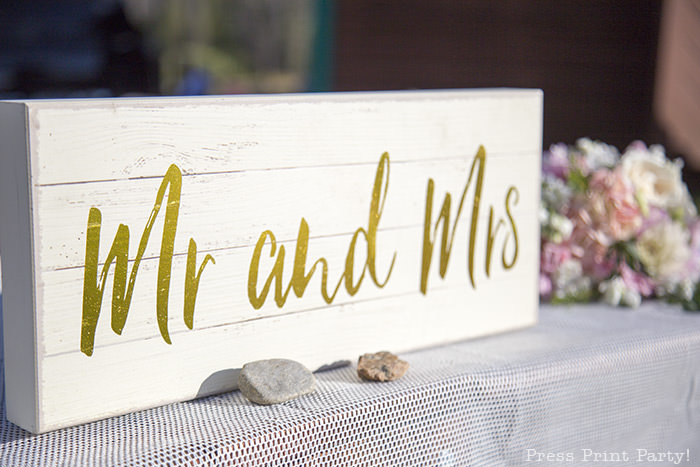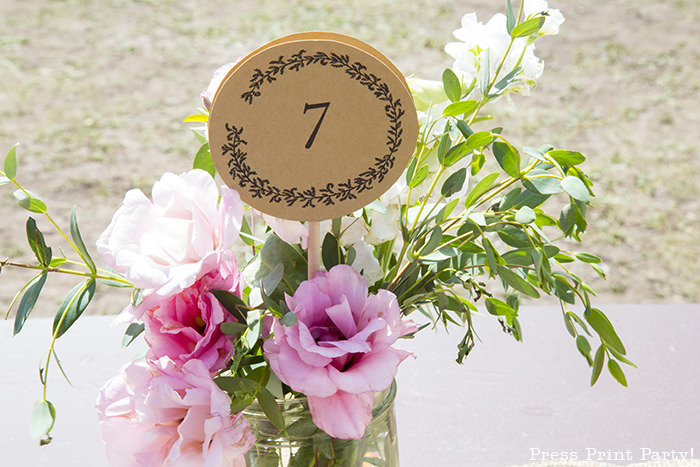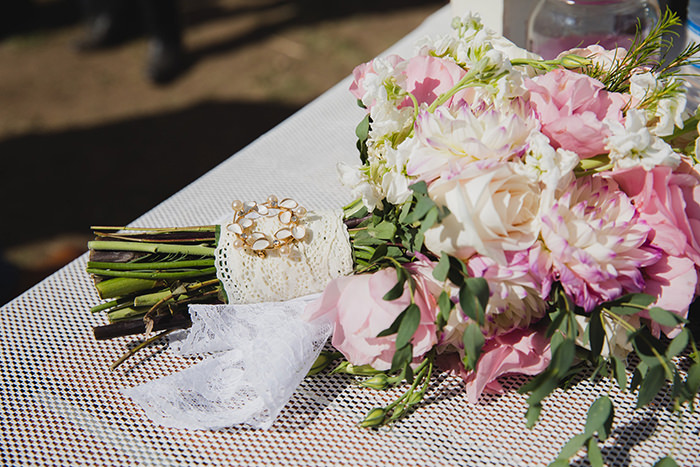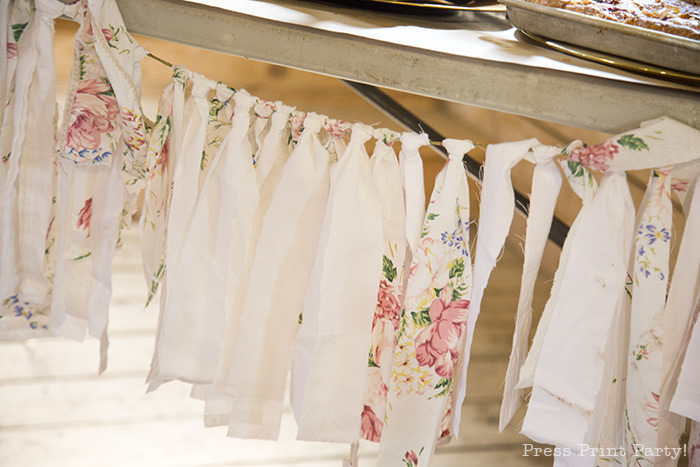 This adorable "best day ever" wedding cake topper is from Mischief Make Party.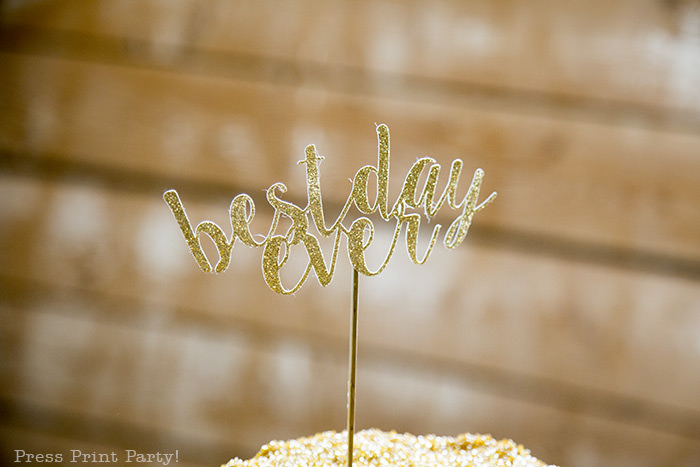 It truly was the best day ever, not only for the bride and groom but also for their guests because they put so much time and care into every detail of the day!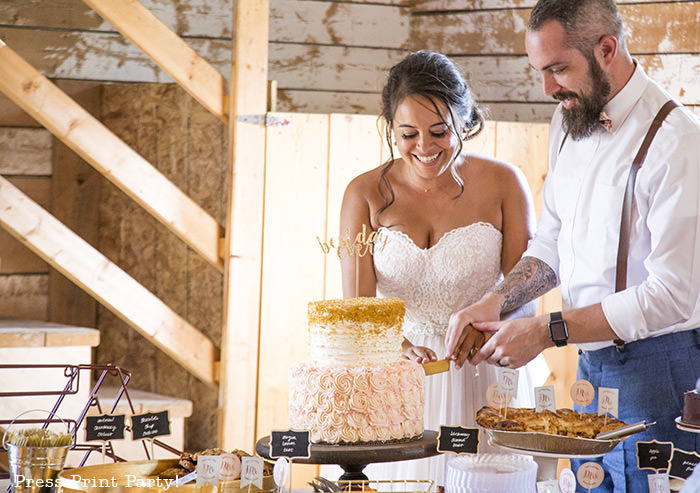 Here's to you Austin and Alicia. To a wonderful life together and a future full of little nieces and nephews for us to love!
Pin for later: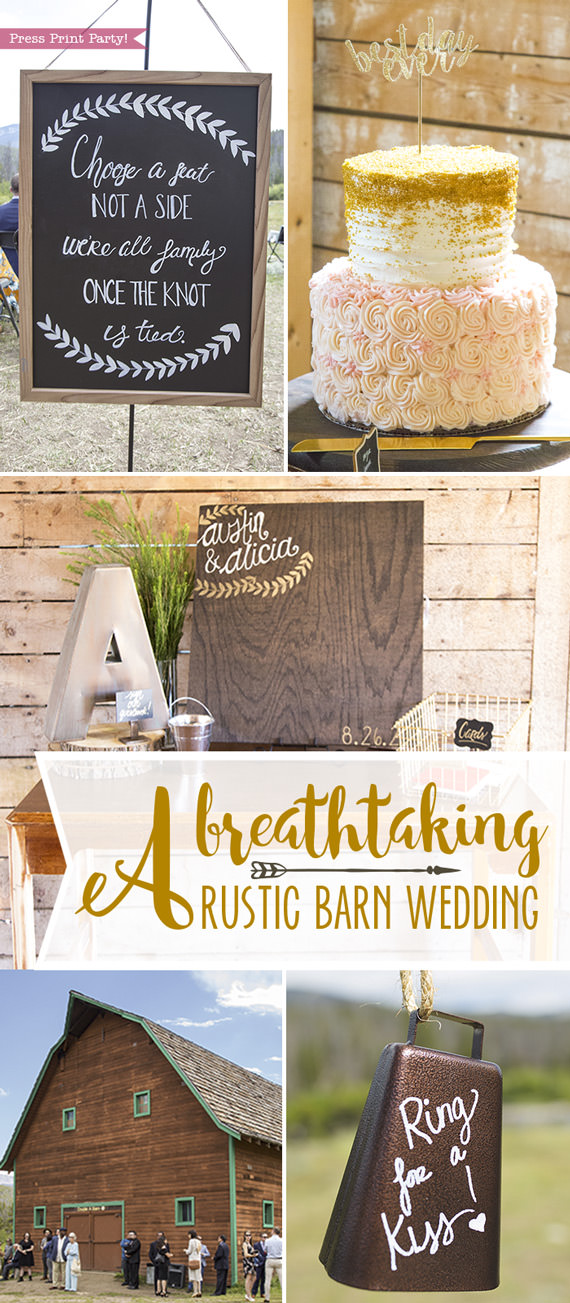 Resources:

Check out our wedding printables